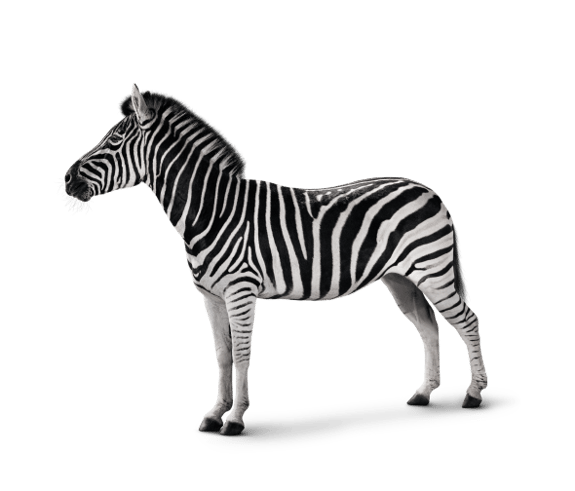 This Privacy (Policy) sets out the policy of Investec Australia Limited (Investec, we and/or us) in relation to the collection, use, disclosure and protection of personal information (including credit-related information) by Investec and/or our related bodies corporate (including those in other jurisdictions), affiliates and any funds managed by these entities (Investec Australia Group), as well as how you can access and change your information, ask a question or make a complaint.
Our Privacy Policy applies to all your dealings with the Investec Australia Group, including with our specialist advisors, and through our websites. Our personnel and job applicants are not covered by this Policy, and can contact our human resources team for specific information about their privacy.
The personal information we collect and deal with often relates to individuals in their capacity as officers or other representatives of a corporate client entity. We also deal with individuals in their capacity as shareholders and/or guarantors of corporate clients, and/or as the holders of units in certain funds managed by Investec, and in these cases we also collect and deal with credit related information (see below for further details).
YOUR PERSONAL INFORMATION IS IMPORTANT
The Privacy Act 1988 (Cth) (the Privacy Act) defines personal information as:
…information or an opinion, whether true or not, and whether recorded in a material form or not, about an identified individual, or an individual who is reasonably identifiable.
We recognise that privacy is very important, and that you have the right to control your personal information. Investec is committed to ensuring the confidentiality and security of your personal information, and to manage the personal information which we hold in an open and transparent manner. We are bound by the Privacy Act and other applicable laws which protect your privacy.
COLLECTING INFORMATION
We collect personal information that is necessary for us to perform our functions and activities, in a manner which complies with applicable laws and regulations. Unless it is unreasonable or impractical to do so, we collect personal information directly from you. We may do this when you deal with or contact us, over the telephone, through the internet or in person. We keep records of communications including emails and telephone calls for various purposes, including training and verification.
In some instances, we also collect personal information about you indirectly, from other sources, which may occur without your direct involvement.
For example, we may collect personal information (including credit-related information) about you from credit providers, publicly available sources, third party brokers, credit reporting bodies and government agencies. We may also verify your personal information with relevant third parties.
We also retain certain personal information for marketing purposes.
The types of personal information we collect, use, disclose and retain includes:
name, address, date of birth and contact details;
details and history of transactions and interactions with us;
employment details;
financial details, including sources of wealth;
tax residency details and tax file numbers;
identity verification details;
complaint and enquiry details; and
credit-related information (see below for further details).
PURPOSES FOR COLLECTING, HOLDING, USING AND DISCLOSING INFORMATION
We collect, hold, use and disclose personal information in order to:
administer and promote our products and services to you or to an entities which you represent or which are otherwise connected to you (Connected Entities);
comply with record keeping and reporting requirements;
comply with laws, including to verify your identity and complete anti-money laundering and counter terrorism checks; and
detect, prevent, investigate and prosecute crimes and illegal conduct. 
If we are not provided with your personal information, we may not be able to fully provide our services to you or your Connected Entities.
HOW WE USUALLY USE AND DISCLOSE YOUR PERSONAL INFORMATION
Any personal information which we collect about you may be used by us for the purpose for which it was disclosed to us, or any related purposes. For instance, we may from time to time use your personal information to inform you of products and services which may be of interest to you or your Connected Entities.
We may disclose your personal information to:
other members of the Investec Australia Group, for purposes including to ensure their compliance with laws and to enable us to tailor our products and services to your needs;

organisations outside the Investec Australia Group who have agreements to provide products and services to the Investec Australia Group and who we have a relationship with;
our agents, credit managers and related service providers who assist us in the management and administration of our services;
our other agents and service providers who provide various services, in connection with our products and services;
your representatives (for example, your lawyers, accountants, financial advisers, financial institutions and attorneys);
partner organisations, including organisations providing benefits to clients of the Investec Australia Group;
suppliers of products or services which we do not provide but which are requested by our clients;
regulatory bodies, government agencies, law enforcement bodies, courts and relevant dispute resolution schemes; or
participants in the payments system and other financial institutions for the purpose of resolving disputes, errors or other matters arising out of your use of Investec Australia Group products and services.
Some of these third parties may be located in other countries, including South Africa, the UK, Ireland, the USA, Mauritius, Hong Kong, Switzerland and India, and may not be subject to the Privacy Act. Investec is required to comply with certain provisions of the Privacy Act in order to protect your privacy in relation to these disclosures.
CREDIT-RELATED INFORMATION
We collect, hold, use and disclose certain credit-related information about individuals in connection with the provision of our services. This includes credit information (which refers to information related primarily to your or your credit-related dealings with us), which we may disclose to credit reporting bodies, such as information that identifies you, and credit eligibility information (which refers to information related primarily to your credit-related dealings with other credit providers and comprises of credit reporting information which is disclosed by credit reporting bodies to us, and information which we derive from that).
We may collect and hold any type of credit-related information about individuals which is permitted under the Privacy Act, including:
permitted identity particulars – name, gender, address (and previous two addresses), date of birth, name of employer and driver's licence number;
details of the relevant product or service;
confirmation of previous information requests to credit reporting bodies made by third parties;
details of other credit providers to the individual and the terms of those arrangements;
permitted payment default information, including information about related payment arrangements and subsequent repayment;
other repayment history information;
information about serious credit infringements (e.g. fraud);
information about adverse court judgments;
publicly available information about the individual's creditworthiness;
certain insolvency information from the National Personal Insolvency Index; and
any credit score or credit risk assessment indicating a credit reporting body's or credit provider's analysis of the individual's eligibility for credit.

This information may be collected in a number of ways, such as obtaining it directly from you or from persons acting on your behalf.
to assess an application by you, or a Connected Entity, for credit (including assessing any proposed guarantors);
to manage credit we may provide (including servicing and administration of our products);
to participate in the credit reporting system and providing information to credit reporting bodies as permitted by Part IIIA of the Privacy Act and the Credit Reporting Privacy Code;
for internal management purposes;
to assist you if we consider that you may be at risk of defaulting on your credit-related obligations;
to undertake debt recovery and enforcement activities, including in relation to guarantors;
to meet our legal and regulatory requirements (such as reporting matters to regulators or enforcement bodies when authorised or required by law);
to deal with complaints and legal proceedings;
to derive scores, ratings and other information relating to your credit worthiness which are used in our decision-making processes; and
to assist other credit providers to do the same. 
We may provide credit-related information to credit reporting bodies to assist them to maintain information about individuals to provide to other credit providers for their credit assessments. We may also report to a credit reporting body where an individual fails to meet their payment obligations or commits a serious credit infringement.
The third parties who we may share credit eligibility information with may be located in other countries, including South Africa, the UK, Ireland, the USA, Mauritius, Hong Kong, Switzerland and India, and may not be subject to Australia's Privacy Act. Investec is required to comply with the Privacy Act in respect of any such disclosures.
The credit reporting bodies we use may include:
Veda: www.mycreditfile.com.au
Dun & Bradstreet: www.dnb.com.au
Experian: www.experian.com.au
Tasmanian Collection Service: www.tascol.com.au
Each credit reporting body has a policy which sets out its management of credit reporting information. To access this, please visit their website and follow the "Privacy" links, or you can contact the credit reporting body directly for further information.
You have the right to request credit reporting bodies not to:
use your credit-related information to determine your eligibility to receive direct marketing from credit providers; and
use or disclose your credit-related information, if you have been or are likely to be a victim of fraud.
In some cases, we are subject to further obligations, consents and notifications under the Privacy Act regarding credit-related information, and this Policy is not intended to limit or exclude those obligations.
SECURITY, ACCESS TO AND CORRECTION OF YOUR PERSONAL INFORMATION AND CREDIT-RELATED INFORMATION
We may store personal information and credit-related information electronically and by using physical records, sometimes in our systems and on our premises, and sometimes with the assistance of our service providers. We take all reasonable steps to ensure that any personal information and credit-related information which we hold about you is protected from misuse, interference and loss, and from unauthorised access, modification and disclosure, and to keep this information accurate and up to date. Electronic information is stored on secure servers that are protected in controlled facilities.
In most cases, you can gain access to your personal information and credit-related information which we hold, by contacting our Head of Legal/Privacy Officer, using the details listed below. Please provide us with as much detail as you can about the particular information you are requesting, to help us retrieve it. We deal with all requests of this nature within a reasonable time period.
You have a right to request correction of any personal information and credit-related information we hold about you that is inaccurate, incomplete, out-of-date, irrelevant or misleading. You can make a correction request by contacting our Head of Legal/Privacy Officer, using the details listed below. We will use all reasonable efforts to correct the information we hold about you, and we also have obligations certain obligations to notify prior recipients of such a correction. If we do not agree to your request for correction, to the extent reasonable, we will let you know the reasons why. If we consider that personal information held by us is inaccurate, incomplete, out of date, irrelevant or misleading, we will take reasonable steps to correct this, having regard to the purpose for which the information is held.
DESTRUCTION OF PERSONAL INFORMATION
Where we no longer require personal information (or credit-related information) for any purpose for which it may be used or disclosed by us, if we are not legally required to retain the information and the information is not contained in a Commonwealth record, we will take reasonable steps to destroy or de-identify the information.
ADDITIONAL INFORMATION FOR USERS OF OUR WEBSITE
If you visit www.investec.com.au (the Website), our system may record information such as the date and time of your visit, your computer's IP address, the pages accessed and any information downloaded. This information is used for website administration and maintenance purposes.
When you visit our Website, our servers may attempt to load a small tracking file to your device, known as a "cookie". A cookie enables us to analyse usage patterns on our Website and tailor the Website to your needs. Most web browsers are set to accept cookies, however if you do not wish to accept cookies you can adjust your internet browser to refuse the cookies. Please note that some parts of our Website may not function fully if you disallow cookies.
Cookies do not personally identify you, but rather your browser. The cookies simply operate as a unique identifier, which help us to know what our users find interesting and useful in our Website. We do not link this information back to other information that you have provided to us unless required by law. We do not store any personal information inside cookies.
We may engage third party services from time to time for website monitoring, reporting and analysis purposes. Those services may also use cookies and gather anonymous web usage information (as described above) through our Website.
While we take great care to protect your personal information, unfortunately the transmission of data over the Internet cannot be guaranteed to be 100% confidential. Accordingly, we cannot ensure or warrant the security of any information you send to us or receive from us online. This is particularly true for information you send to us via email, which we cannot guarantee is protected in transit. Once we receive your information, we use our best efforts to ensure its security in our possession. If you are concerned about submitting your personal information to us electronically, please contact us to enquire about making other arrangements.
The Website provides links to third party websites. These linked sites are not under our control and we are not responsible for the conduct of companies linked to this website. Before disclosing your personal information to any other website, you should examine the terms and conditions of using those websites and the privacy policies applicable to those websites.
WHAT DO YOU DO IF YOU HAVE A COMPLAINT OR A QUESTION
If you have any queries relating to our Policy, or if you have a problem or wish to lodge a complaint in relation to an alleged breach of your privacy, please contact us as set out below:
Head of Legal / Privacy Officer
Investec Australia Limited
Level 23, The Chifley Tower
2 Chifley Square
Sydney NSW 2000
Tel: +61 2 9293 6300
Fax: +61 2 9293 6301
Email: privacy@investec.com.au
You will receive an acknowledgement of your complaint from us as soon as reasonably practicable after we receive it, and in any case within 7 days after receipt.
We investigate all complaints, and will respond to you as soon as reasonably practicable. We aim to resolve all complaints within 30 days. If we cannot resolve your complaint within this period we will write to you notifying you of the reasons why, specifying when we expect the matter to be resolved and seeking your agreement to extend the 30 day period.
If your concerns are not resolved to your satisfaction, you may have rights to escalate your complaint to the Financial Ombudsman Service (FOS). Further details about FOS are available at the FOS website: www.fos.org.au. FOS can also be contacted by telephone on 1800 367 287 or by email at info@fos.org.au.
CHANGES TO OUR POLICY
From time to time it may be necessary for us to review and revise our Policy. We reserve the right to change our Policy at any time and to notify you by posting an updated version of the policy on our Website.
Investec Australia Limited ABN 77 140 381 184
Last updated: 23 February 2017