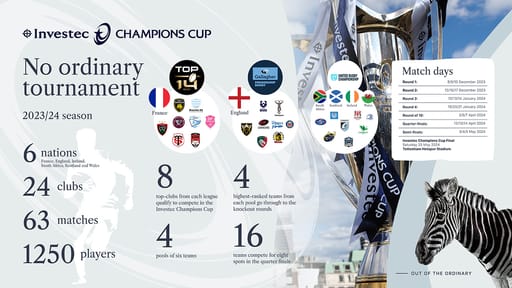 Rugby legend John Smit and pundit Motshidisi Mohono share why you can't afford to miss a game of the Investec Champions Cup. Kick-off 8 December 2023.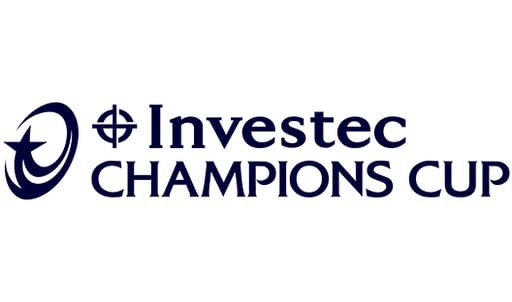 Investec's return to rugby

European Professional Club Rugby (EPCR) and Investec have signed a five-year contract, sealing Investec as the new title partner of the Investec Champions Cup, taking over the reins from Heineken. 

The partnership marks Investec's return to the game and its largest-ever rugby-based sponsorship.
Over the past 25 years, Investec has supported many rugby properties, including England Rugby, Super Rugby Aotearoa, Rugby Championship and the Investec International Rugby Academy.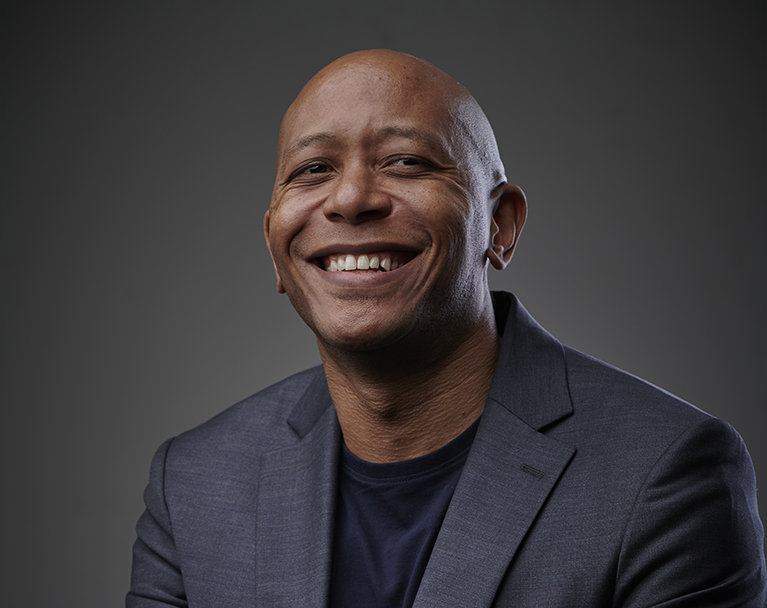 Abey Mokgwatsane,

Investec chief marketing officer
As an organisation firmly rooted in our purpose to create enduring worth, we look forward to partnering with the EPCR to create transformational value for spectators, players and communities.
A partnership driven by passion and purpose

Together, Investec and EPCR will focus on progressing towards a carbon-neutral tournament, advancing the women's game and developing innovative financial solutions and wellness programmes tailored to players.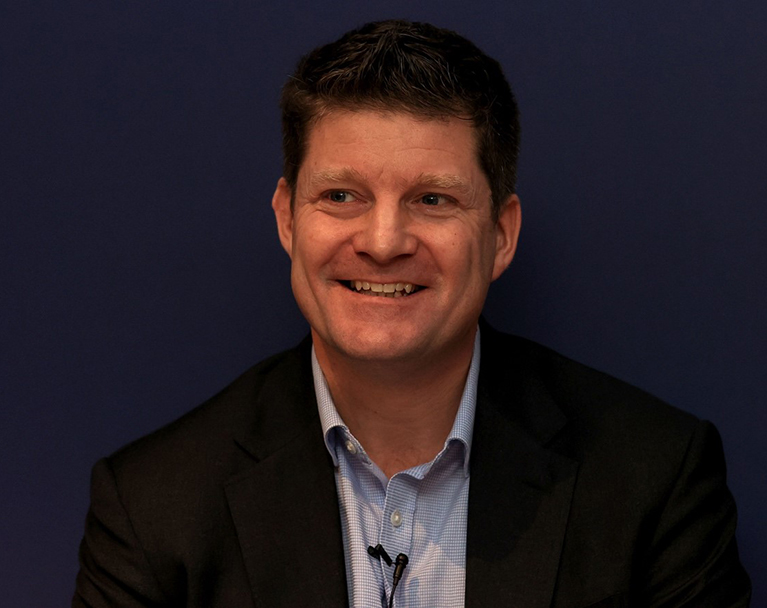 Dominic McKay ,

EPCR Chairman
Our combined passion for the game will enable us to deliver a new ambitious strategy for the Investec Champions Cup as we seek to grow our audiences further around the world in an intentional and sustainable way.
Investec Champions Cup starts early December 2023
The Investec Champions Cup gets under way in early December with back-to-back winners Stade Rochelais reigniting their rivalry with last season's runners-up Leinster Rugby in what is sure to be another monumental clash between two of the world's best clubs.
The EPCR finals weekend, featuring the Investec Champions Cup showpiece match will be staged at Tottenham Hotspur Stadium on 24 and 25 May 2024.
Investec's official designations
(i) "Title Partner of the Investec Champions Cup"

(ii) "Official Bank & Wealth Management Partner of the Investec Champions Cup"
(iii) "Official Bank & Wealth Management Partner of EPCR Competitions"