Voyage Reserve
Exclusive saving facility for Voyage clients
The Voyage Reserve is a high-interest savings account that is exclusively available to Voyage clients.
Higher interest on your money

If you're looking to earn a higher rate of interest on your savings and are happy to give one month's notice of withdrawals, as a private banking client with Voyage, you can choose to open a Voyage Reserve account.

Flexibility and peace of mind

There's no minimum balance requirement.  Also, your Voyage Reserve account is accessible via Investec online and mobile banking.
0.85%
Earn interest at 0.85% gross p.a./AER* variable on savings up to £1,000,000
0.00%
and 0.00% gross p.a./AER* variable on any funds over this amount.
* AER stands for the Annual Equivalent Rate and illustrates what the interest rate would be if interest was paid and compounded once a year. The AER is intended to be an indicative rate to help you compare the return on different savings products. Interest is variable and is paid monthly.  

Are you already an Investec private bank client with Voyage?
Am I eligible?
Voyage Reserve is available to private banking clients with a Voyage private bank account.
Get in touch
Find out more
The Voyage Reserve is only available to Voyage clients.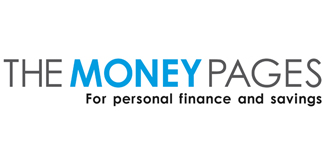 An award-winning account
'Best Current Account for High Earners'
Voyage is an award-winning private bank account. It's been voted Money Pages' best current account for high earners at the Personal Finance Awards for the last three years.
Other ways to save and invest
If you're looking to save or invest for the future, we offer a range of products and services to our valued clients. 

Investment Management services
Work with us to achieve your goals, whether you are an experienced or first-time investor. 

Savings accounts
Fixed-term, notice period or easy access: find the plan that is right for you. With no hidden charges or penalties, we'll give you access to trained advisers whenever you need help

Ready to join a private bank that gets you?
You can call our Private Banking team on 0330 123 4512.