Why partner with Investec?
We are an international bank and wealth manager built and run in the spirit of entrepreneurship. We understand our clients and partners who are change-makers, disruptors and out-of-the-box thinkers. These are qualities that we encourage our own people to embrace.
Investec welcomes the opportunity of working with fintech firms, for
example through our open banking platforms, our partnership model and
investment vehicles.

We understand that onboarding with a bank can feel like an arduous process, and we want to make it as easy as possible. We've produced a specific onboarding process for financial technology firms with 10 straightforward steps.

Our team will also help guide you through the process so you know what stage you're at. For any queries, you can contact us through the form below or email Camilla Swart.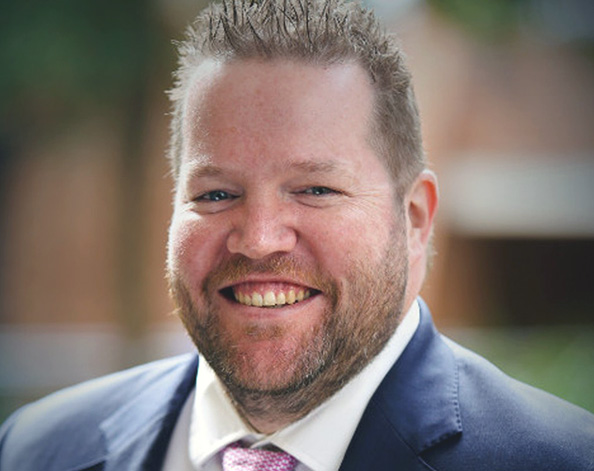 John Elliott, Head of Partnerships, Investec
Relationships are key to the way we do business. We are on a journey of digital transformation and believe strongly that one of the best ways to innovate is through partnerships with leading fintechs.
We're signatories of the Fintech Pledge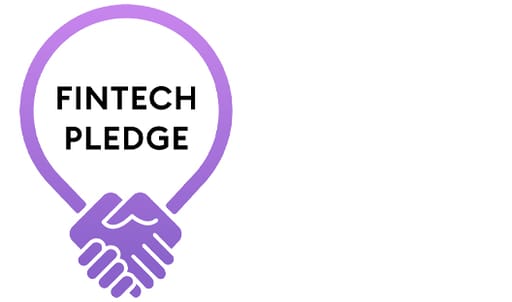 What is the Fintech Pledge?
Investec has signed the Fintech Pledge, which is supported by HM Treasury and powered by Tech Nation.
Through the pledge, we commit to giving clear and transparent guidance on how the onboarding process works. This will help the UK fintech industry to identify partners to engage with so they can bring what they offer to scale. We have adopted these principles to our global approach, including South African ventures.
The Pledge sets voluntary standards for partnerships between the UK's largest banks and fintech firms. It aims to strengthen the UK's financial ecosystem through improved transparency and communication, so both start-ups and larger tech firms have a smooth and collaborative onboarding process with UK banks.
Our partnership process
These are the 10 steps we take for a partnership to go live:
1. Identification
Our Fintech Partnership and Innovation team continually scout for best-in-class fintechs to collaborate with us, to deliver cutting-edge products and services to our clients.

2. Product and value proposition
We will have an exploratory meeting to discuss your product and value proposition. We might ask you to provide a demo to our team to help us create a potential business case.

3. NDA
All parties will sign a non-disclosure agreement (NDA) at this point, to allow our conversations to move on.

4. Business sponsorship
The Investec team will work internally to identify a business sponsor for the proof of concept (POC) and confirm their sponsorship.

5. Due diligence
If both sides agree to proceed further, Investec will perform a due diligence process before committing to onboarding for a POC. This will include a technology review with our technology team to ensure the business case and the product are aligned to our current strategy and demand. During this phase, Investec will assess the risk profile of the proposed POC and establish what route it should take.

6. Profile creation
Once the due diligence steps are complete, we may ask you for more information, so we can create your profile on our supplier purchase order and invoicing system.

7. Proof of concept
A POC will be required to test delivery. POCs allow us to quickly decide the potential success of a collaboration. We will work with you to formalise its scope and requirements. This is your chance to make sure you are comfortable with everything, and our team will assist with any queries.

8. Terms and conditions
If we decide that a POC is likely to support successful delivery, we'll share our standard set of POC terms and conditions to sign.

9. Final contract
Following a POC, we will negotiate terms and the final contract will be drafted and completed through electronic signature, a start date will be agreed upon, and we will share a purchase order with you.

10. Next steps
We will continue to work with you to ensure all parties are getting value from the collaboration. After this initial engagement is complete, we will work with you to evaluate its success and agree on the next steps we can take together.

Please note that you could fall out at any stage in the process, and we will resolve to inform you as to why.

Would you like to work with us?
If you work for a fintech company that would like to work with Investec, please register your interest via the form below. This is an opportunity to provide introductory information about your organisation and what you do. We'll hold this on file and may use it to assess your suitability for providing a solution to us. This does not constitute any form of pre-qualification status.
It's always useful to understand the parameters and be clear about the ask. We're seeking fintech partners and business adjacent ventures that are post-revenue, and solving a problem for our client segments, or addressing an enterprise challenge. It's preferable that you are either domiciled in or have a significant presence in the UK or South Africa.
Register your interest
If you are a fintech and would like to work with Investec, please share some details with us