To develop and sustain a high-performance culture, everyone must be able to participate freely. Diversity and inclusion are not 'nice to have' – they are essential for an organisation to innovate and adapt. Likewise, for someone to reach their full potential in any environment, they must feel free to be themselves and have a strong sense that they belong.
Sadly, LGBTQ+ people still face discrimination and bullying at work and school every day. In the UK, nearly half of LGBTQ+ pupils say they are bullied because of their sexual orientation or gender identity, according to the charity Stonewall.
The workplace isn't always a safe space either – 40% of LGB+ employees have experienced workplace conflict within the last year, new CIPD research shows. For transgender staff, the figures are even more distressing, with 55% reporting workplace conflict over the last 12 months.
Building more inclusive places of work and study is vital in the fight against discrimination, not just for the LGBTQ+ community, but for all minoritised groups.
Ahead of this year's international day against homophobia, biphobia, intersexphobia and transphobia (IDAHOBIT) on 17 May, we talked to award-winning LGBTQ+ educator Shaun Dellenty and Justin Laughlin-Hyde, Investec's head of Third Party Management and Business Insights and co-lead of our LGBTQ+ network. They shared their stories of facing homophobia and offered five insights on how to create safer, more inclusive work and educational spaces.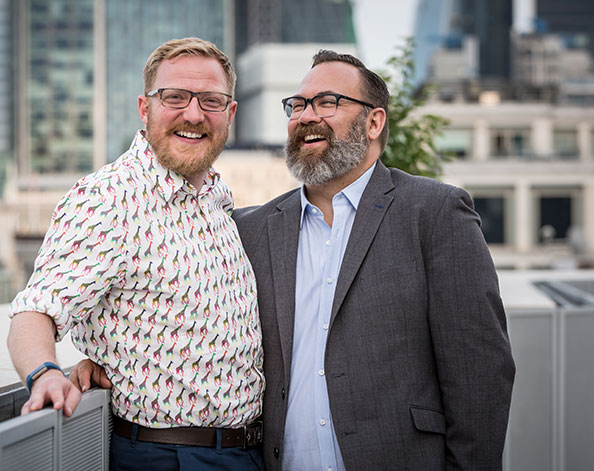 Justin Laughlin-Hyde (pictured right), with his husband Paul at Investec
As a gay guy, you spend your entire life coming out. The first one is often to family, which is by far the hardest. But then every time you meet people, start a new job, go out as family you come out again and again and again. You can't just say 'I'm gay' once and be done.
1. Representation matters
Shaun and Justin both knew they were gay from a young age, but they were exposed to homophobic attitudes on the playground, the sporting field, in the media and at home growing up.
Shaun was in primary and secondary education in the UK throughout the 1970s and early 1980s, a time in which teachers were discouraged from even talking about LGBTQ+ issues, let alone teaching them.
"My schools had no books featuring LGBTQ+ characters or same-sex families, and I was taught no relevant sex and relationships education. I also never had any positive LGBTQ+ role models," he says.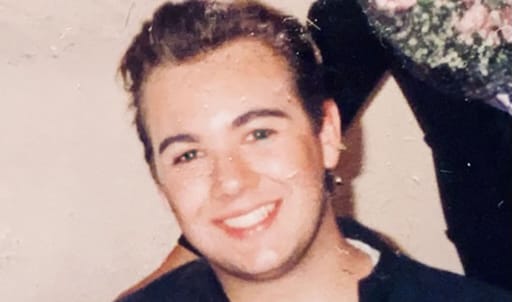 For Justin (pictured as a teenager), who went to a Catholic all-boys school in Australia, religion played a big role in his education, exposing him to homophobic attitudes from an early age.
"My school was very strict in terms of beliefs," he says. "I was told that if I did anything to upset God, then I would go to Hell. I then learned about the things that supposedly upset God, and same-sex relationships was absolutely one of them. That made me very fearful."
Shaun emphasises the importance of LGBTQ+ representation in a child's formative years, as well as the power of role modelling, effective story-telling and authentic leadership. For example, before children start attending school, parents should use storybooks that represent diverse families and identities.
"The best thing we can do as parents, carers or teachers is to let children know we love them for being who they really are, not what society expects them to be," Shaun says.
Likewise, he believes organisations must integrate LGBTQ+ inclusivity into their core values and really live by them. That means working closely with employees and asking for ongoing feedback.
Companies should also examine how representative their marketing is. Are diverse identities and relationships featured in enough adverts, posters and online campaigns?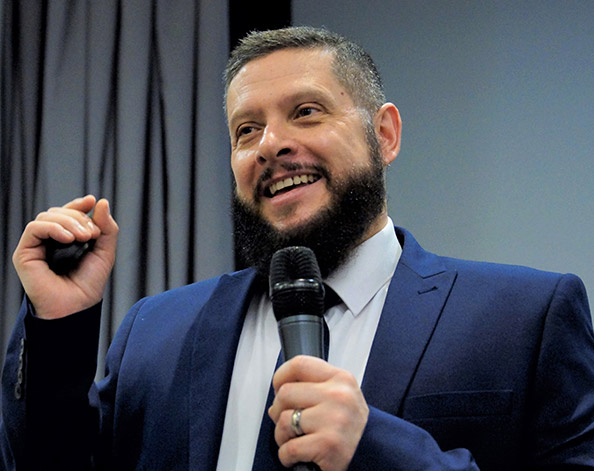 Shaun Dellenty
I came out as gay to the whole school community to make a gay person and the potential impact of homophobic bullying real to them.

In 2009, Shaun was working as deputy head in a London primary school, where he was concealing his sexuality from colleagues and students. However, he decided to come out after pupil surveys showed 75% of children at the school were being homophobically bullied and/or exposed to homophobic language every day. The results of the surveys compelled him to write his intersectional teacher training programme 'Inclusion for All', which has since been rolled out at many schools across the UK and around the world.
2. Be aware of internalised prejudices
One of the first steps to building more inclusive workplaces and schools is to look inwards and examine our personal biases. At first, we may not even think we have any.
Growing up, we're all influenced by the words and behaviour of the people around us, which subconsciously shapes our world view. This process of socialisation continues into adulthood and, as a result, we may internalise toxic and discriminatory attitudes towards ourselves and others.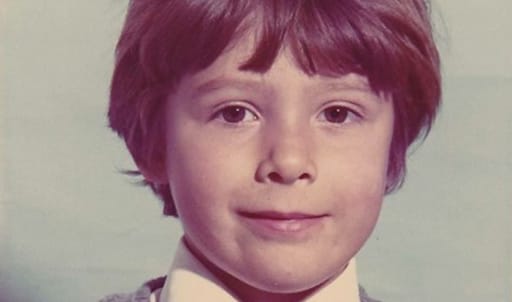 "I knew I was attracted to people of the same sex at primary school. I didn't have the terminology, but I knew," Shaun (pictured as a child) says.
"Nevertheless, I started to internalise messages from my peers, teachers and other trusted adults that men who like men are sick, unnatural or wrong somehow, which of course they're not."
But Shaun admits he himself was previously prejudiced against trans people. He believes this is partly from internalising transphobic comments made by his parents.
Recognising this bias and wanting to understand it better, he began attending conferences on trans issues and speaking to more trans and non-binary people to learn about their lived experiences and histories.
"It's about being honest with ourselves in a non-judgmental way," Shaun says. "What are your privileges? What are your prejudices? How can you own them, work on them and overcome them?"
At organisations, this means being aware that discriminatory attitudes and behaviours will exist in the workforce, despite best efforts to foster inclusiveness and develop robust anti-discrimination policies.
Rather than ignore this, organisations can work positively and compassionately towards reducing the impact of negative attitudes and behaviours by raising awareness of internalised prejudices and opening a dialogue between employees. It can also offer learning and development opportunities focused on trans and non-binary identity awareness.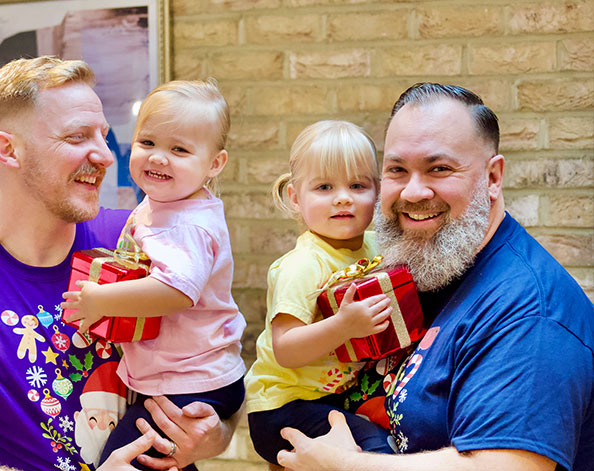 Justin Laughlin-Hyde, Investec
Family doesn't mean birthright to me. It means the connection, the love and the support you have from the people around you and the role they play, which means so much more.

Justin (pictured right) and his husband Paul were rejected twice by adoption agencies in the UK, who told them they would make 'unsuitable parents'. Justin says the decisions, which he believes were partly driven by homophobia, were "emotionally crushing blows". Thankfully, Justin and Paul were able to grow their family through surrogacy and are now proud parents to two girls. 

3. Set the right tone at the top
Building more inclusive work and learning environments is only possible with the right tone, strategic direction and buy-in from the top.
Not every organisation will already have leadership or HR teams that are appropriately diverse or LGBTQ+ representative. That's okay, Shaun says, provided leaders are educated about the business and human wellbeing cases for inclusivity.
"Policies must send a clear message that LGBTQ+ people will be protected, included and represented in accordance with the Equality Act, while also setting clear expectations around personal conduct and respectful workplace inclusion," he says.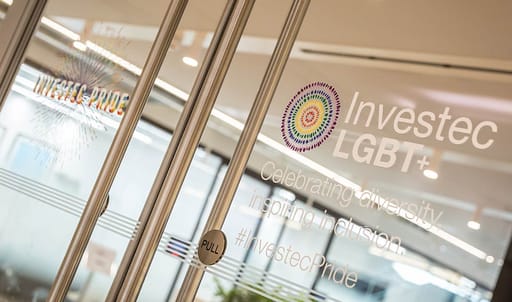 "Consider what message your recruitment, induction and onboarding process send to those who identify as LGBTQ+, and also to those who harbour prejudice towards LGBTQ+ people."
During his first interview at Investec, Justin chose to be open about his sexuality, despite fearing it could negatively affect his chances of getting the job.
"I was asked what occupation my spouse had, and I said: 'My husband Paul is a senior engineer.' I even bent down to grab my bag and go, but the interviewer started talking about where he'd met his own husband. My jaw dropped! He then said to me: 'Don't worry, you'll never have any issues here.'
"People often ask me why we need to know who the other LGBTQ+ people are in the workplace. It's a safety thing; we won't know if there is someone else there like us who we can turn to."
According to Shaun, business leaders can help create safe spaces for employees by ensuring access to gender-neutral restrooms and other areas. There should also be an open-door manager who employees can talk to about any discrimination or bullying they may be experiencing.
Senior management must also call out prejudicial behaviours and microaggressions, making inclusivity expectations (and any associated sanctions) clear.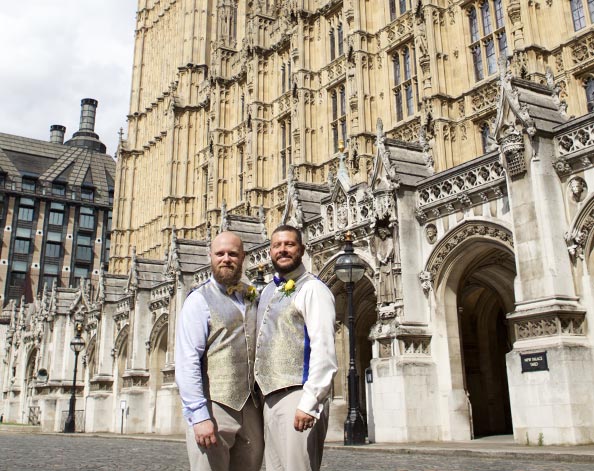 Shaun Dellenty
I was once asked at a job interview if I was gay, which really threw me. In workplaces, I lied about being gay and often used a female pronoun when talking about my partner, making me feel disrespectful to him and deeply shameful.

Shaun (pictured right) got married to his husband Mike at the Palace of Westminster. He says it was an emotional moment to celebrate their wedding at the Houses of Parliament, overlooked by Elizabeth Tower and Big Ben, having grown up in an era when government legislation had prohibited teachers from even talking about same-sex relationships in schools. "There was something quite powerful about an image of two men getting married in Parliament. It sent a message about where we were as a country," Shaun adds. 
4. Talk the talk and walk the walk
The words we use are important, which is why organisations should strive towards inclusive language. For example, people should share, learn and use correct pronouns in written and verbal communications, as well as use terms such as 'spouse' and 'partner' instead of 'husband' or 'wife', or 'parents and carers' rather than 'mum and dad'.
It's also important to avoid making assumptions about gender identities, sexual orientation and family groupings. However, fear of saying the wrong thing shouldn't discourage people from getting more involved on diversity issues, Shaun says.
"Please feel that if you sometimes get the words wrong or use the wrong term, or even misgender somebody, that you can apologise and move on from that," he explains.
"We all say the wrong thing. Myself included. It's about owning that and being apologetic, while clarifying what you need to say in future to avoid causing offence."
Even if organisations are saying the right things, are they backing it up? Actions often speak louder than words, as the saying goes.
Establishing diversity networks to support gender diversity, the LGBTQ+ community and colleagues or pupils of different cultures and ethnicities is a good place to start, Shaun says. Running these networks on an intersectional basis rather than in silos is also the best way to get results.
Annual diversity calendars can help raise awareness through events such as IDAHOBIT, Pride, Black History Month and the Transgender Day of Visibility. It's also a good idea to host regular guest speakers who can educate and inform employees or students about diversity, inclusion and representation.
"All these events and networks are really important. They remind people that some of us are still getting to a point where inclusion feels normalised," Justin says.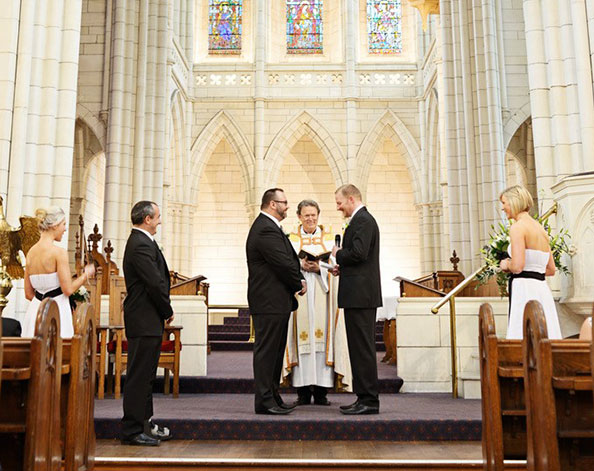 Justin Laughlin-Hyde, Investec
I don't think it was until I actually stood there that it hit me. This is really, really happening. I'm standing here in front of my friends and family getting married, and they're celebrating it with me. It was a lot more emotional than I had expected.

Justin and Paul got married in New Zealand in 2013 because same-sex marriage wasn't legal in Australia at the time. Sadly, that meant the marriage wasn't recognised when the couple returned home. Justin says they essentially went from being spouses to flatmates in the space of a three-hour plane ride. Same-sex marriage wouldn't become legal in Australia until 2017, by which time Justin and Paul were living in the UK. 
5. View inclusivity as an ongoing journey
Having diversity and inclusion targets can obviously be helpful. But making workspaces and educational environments more inclusive should be a journey of continual improvement and adaptation rather than having a fixed destination.
After all, there will likely be new identities and protected characteristics in the future, so organisations must be agile, responsive and flexible enough to ensure inclusiveness for these groups as well.
"At Investec, we've come a long way in the six years since I joined," Justin explains. "We've evolved very naturally; each year, we do a little bit more and become more accepting.
"We celebrate Black History Month, we celebrate Pride, we celebrate all of these occasions, not because they're the next thing on the diversity calendar, but because they are a part of us and how we operate."
Shaun has a similar perspective. He believes Pride, IDAHOBIT and other events bring much-needed attention to diversity matters, but he emphasises that inclusion shouldn't be about a single day, week or month. It should be embodied throughout an organisation all year round.
"It's about every second, every minute, every day. Because whether it's LGBTQ+ people, or wheelchair users, or people of colour, or people of a particular faith - they exist in every moment of every day."
Belonging, inclusion and diversity at Investec
We work to create an environment where it's easy for people to be themselves. It's a responsibility we all share.
Find out more about Investec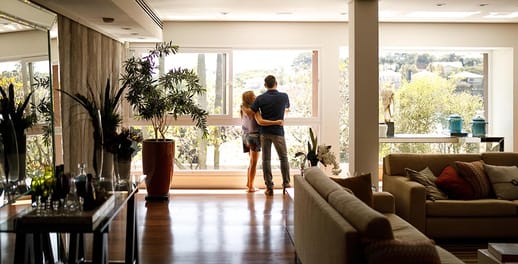 Private clients
From private banking to wealth management and investment services, you can receive tailored financial solutions, whether you are aiming to actively grow your wealth or seek optimal returns on your capital. We can help fuel your success by building a relationship with you for the long term.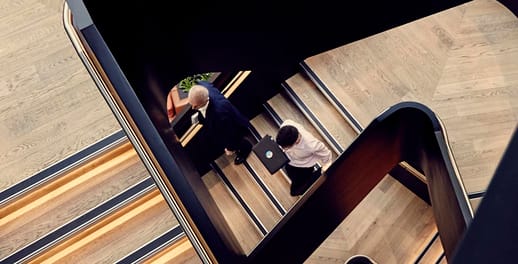 Corporates and businesses
Access a comprehensive range of solutions spanning capital, advice and treasury risk management. As an international corporate and investment banking business, we work with growth-orientated companies, institutions and private equity funds.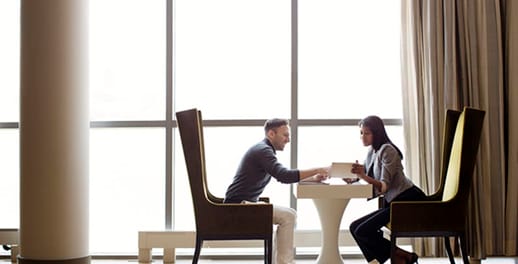 Intermediaries
Whatever your clients' goals and ambitions, our flexible range of intuitive, market-leading products and services help you deliver on their needs, enhance your reputation and reduce your admin burden, freeing up more time for you to focus on financial planning. 

More insights from Investec