We live in an uncertain world which can mean we're vulnerable to various changes in our relationships, work lives, family lives, and health that can affect our finances. At Investec, we're passionate about encouraging women to take control and take a proactive approach to money management and planning their financial futures.
Michelle de Klerk, Founder of The Women's Chapter wants to inspire more women to get talking about money. She agreed to open up to Alice Wright, an Associate Investment Director here at Investec, about her own financial priorities and concerns.
The highlights from their conversation, below, will give you an idea of what to expect if you choose to speak to someone about creating your own financial plan. You can also watch their conversation in full here.
Alice: Michelle, thank you for speaking to me. I'd like to start by asking some questions about you, your life, and your goals. What are you doing now and how did you get to where you are?
Michelle: I run my own business and I have done for the last eight years. I've been very focused on building my business and growing that side of my financial portfolio.
But, I've suddenly realised that I'm older than I thought I was. Plans that I had for my future haven't kept up with ageing and how many working years I have left.
Over the last two years, dealing with unprecedented events like the pandemic, I've learned that my personal financial situation is something that I can take control of. I'd like to take those first steps and take meaningful control.
Alice: Being here today is absolutely the right step to be taking. My role as an investment director is to help you come up with a plan. Then, we have a network of professionals that we work with, so we can put you in touch with tax advisers, specialists, bankers, etc. who can also help you.
I understand that you've worked with a financial advisor before. What was that experience like?
Michelle: I worked with a money coach for a while and that wasn't a very positive experience. There was a lot of shame associated with it and I was made to feel that I was in my early 30s and hadn't done enough to save or prepare for my retirement. Eventually, I abandoned it because it was just too overwhelming.
When I moved from being employed to being self-employed, everything was invested in my business. I was told by my previous accountant that I didn't need a pension because my business was my pension. But what happens if the routes to market for your business no longer exist?
I want to be able to have some quality of life when I retire. I think many business owners worry if that's a reality for them.
Alice: Absolutely. And please rest assured, we never come from a place of judgement. It sounds as if a lot of your objectives and your values are based on security and stability, in the immediate term and the future.
I think the best thing for us to do now is to start with what we call a "financial baseline." I'd like you to consider where you are today, in terms of your home, your business, your pension, and your savings. Is there anything jumping out at you that you think is missing?
Michelle: I recently got divorced, and I had to do this exercise as part of my divorce proceedings. It was the first time that I'd actually sat down and thought about my personal financial situation.
What jumps out at me is my pension. I had one small policy, but it was only when I dug through all my files from nine years ago that I found a second small policy with a sum of money sitting it in that I had forgotten about.
It's also interesting that you say the word stability because, at a guttural level, it really hits me that that is what I want. At a certain life stage, we are faced with unexpected changes in our relationships, our home life, and our businesses. I want to have a level of stability so I can then deal with unforeseen changes.
Another consideration is my children and making sure that they have access to funds for university.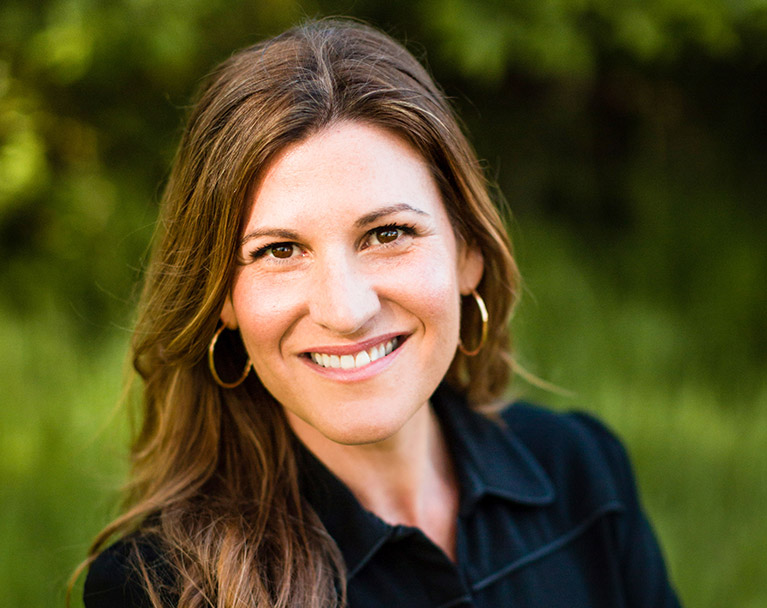 Michelle de Klerk,

Founder and Director of The Women's Chapter
At a certain life stage, we are faced with unexpected changes in our relationships, our home life, and our businesses. I want to have a level of stability so I can then deal with unforeseen changes.

Alice: If I might ask you, Michelle, what are your most pressing financial concerns at the moment?
One of my concerns is the rising cost of living. The budget that I drew up a year ago now doesn't cover what's coming out for gas, electricity, fuel, etc., which means a lot less disposable income. I still want to be able to have a little bit of fun and it feels like that balance is being thrown out because of the increased cost of living.
I also worry about having to deal with unforeseen circumstances, such as dealing with a maintenance problem with my house.
Alice: Thank you. I think we've got a good picture of where you are currently. Michelle, where do you see yourself in five, 10, or 15 years? What would you like to be doing with your life?
Michelle: It's a terrifying question! I love my business and I have a huge amount of passion for it, but I don't want to be working until I'm 70 years old. In the next five to 10 years, I'd like to grow my business and get it to a point where it's not reliant on me.
And then, I have a vision of living near the beach and walking my dogs on the beach every day. I would like to have that stability and security to be able to have more play time than work time.
Alice: That sounds like a lovely goal, and one that we can help you work towards. I'd also like to ask what, besides money, is really important to you? And how would you like us to help you to get that?
Michelle: Besides money, definitely health. As a business owner, one of my greatest fears and worries is becoming too ill to work.
And then, security for my children, to give them the best chance of success in their own lives through education and opportunities.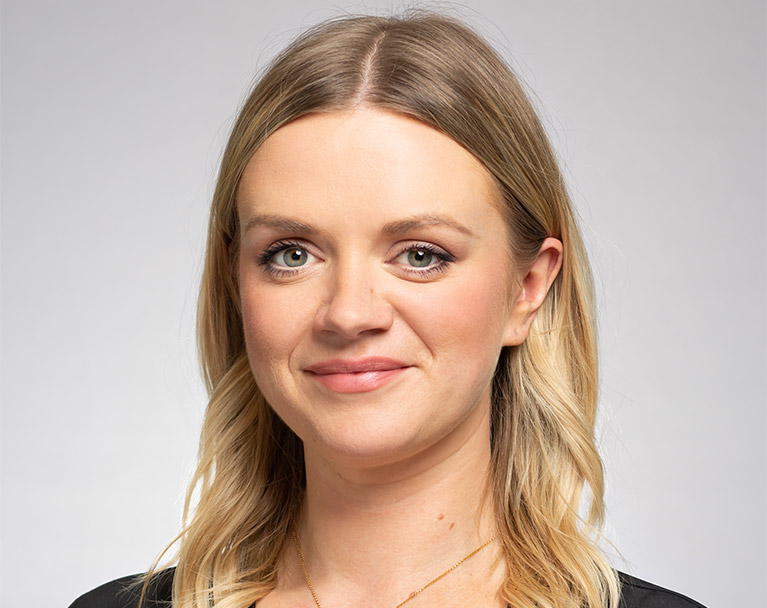 Alice Wright,

Associate Investment Director, Investec
Legacy planning can feel a little bit strange and be uncomfortable to talk about for someone young, but it's really important to consider what would happen if you weren't here.
Alice: It can be uncomfortable to talk about, but it's really important to consider what would happen if you weren't here. Legacy planning can feel a little bit strange for someone as young as you. Is it something you've thought about?
Michelle: I have life insurance policies, but they probably need to be updated, now I'm on my own. My will also needs to be updated. I've not thought about what my situation looks like when I'm older or when I'm not here.
Alice: It's never nice planning for these situations, but if you don't, it can leave families in difficult situations. So, it's fantastic that you are coming to us now to think about that and to make sure that we've got that in place for you.
I'd like to review what we've discussed so far. Three key things stand out.
The first is financial stability. It's making sure that you have something to fall back on, given the unexpected things that we cannot plan for.
The second is looking at what we can do in terms of your business and its role in your retirement plan, in conjunction with your pension.
And finally, longer-term security for your family and that there is a legacy that can be left behind for your children. Does that sound broadly right?
Michelle: Yes, absolutely. This conversation has triggered a lot of things that I realise I haven't considered, especially about my legacy. Those are the sorts of things that I would love to pursue through further conversations.
I feel like a massive weight has been lifted. I don't think I came into this with very clear objectives around what I want. Through the conversation, it's helped to distil that for me and give me permission to say that, one day, I would like to be walking on the beach with my dog and my partner, knowing my children have security and opportunities.
Important information
The information contained in this article does not constitute a personal recommendation and the investment or investment services referred to may not be suitable for all investors. Any opinion or estimate expressed in this publication is Investec Wealth & Investment's current opinion as of the date of this article and is subject to change without notice. The value of investments and any income from them is not guaranteed and may go down as well as up; you may get back less than the amount invested. Past performance is not an indication of future performance.
Other Beyond Wealth insights from Investec