What does the Brexit trade deal mean for key sectors?
What does the Brexit deal mean for high-net-worth individuals, businesses and some crucial sectors in the UK?

The long-awaited UK-European Union trade deal took effect on January 1, transforming the relationship between the two overnight. As the full implications of the agreement continue to be felt, Investec experts unpack the detail and analyse what it means.
-4%
The estimated long-term impact on UK GDP of the deal compared with staying in the EU
Ryan Djajasaputra and Sandra Horsfield
Economists
It's a historic deal, but the devil is in the detail. The fact it has been struck at all following intense negotiations and missed deadlines is welcome and should help support investment. But it is not comprehensive, nor, in some respects, the final say.
Even a free trade agreement such as this one will introduce substantial trade frictions for businesses in terms of paperwork, even without tariffs, relative to trading in a single market. A range of studies cited by the UK's Office for Budget Responsibility put the negative impact of that on the UK on average at 4% of gross domestic product in the long run, with estimates varying between 1.8% and 10%. Set against that, of course, will be net gains from any new or better-tailored trade agreements with third countries outside the EU. But these will take time to negotiate.
Although the deal achieves the stated aim of a free trade agreement with the EU, many areas have yet to be ironed out. Of these, financial services are the most prominent, but certainly not the only one, with various political declarations published since highlighting the fact that UK-EU negotiations will continue to take place for some time to come. So, even after full ratification of the deal, the full implications of Brexit for all aspects of trade will not be clear.
Overall, the agreement is a welcome end to the UK's four-and-a-half-year process of leaving the EU and removes a significant source of domestic uncertainty, which has represented a headwind to business investment. Ultimately, the deal and eradication of the "no-deal" Brexit threat should help support the economic recovery through 2021. However, the coronavirus pandemic remains a significant downside risk.
Paul Rablen
Director at Investec Growth and Leveraged Finance
So far, the worst-case scenario has been averted, according to press reports on the state of logistics flow through UK-EU trade lanes since 1 January. But with January a seasonally quiet period, and substantial stockpiling in the run-up to the end of the transition period, we agree with commentators that the new requirements, systems and controls will not be properly tested for several weeks.
Despite being too early to tell, initial reports from hauliers are both positive and negative. The better organised, larger players will be at an advantage and more able to maintain smooth flows which will continue. While smaller players are at a natural disadvantage, we would expect issues to iron out over time, with some withdrawing service altogether and volumes picked up by more able competitors.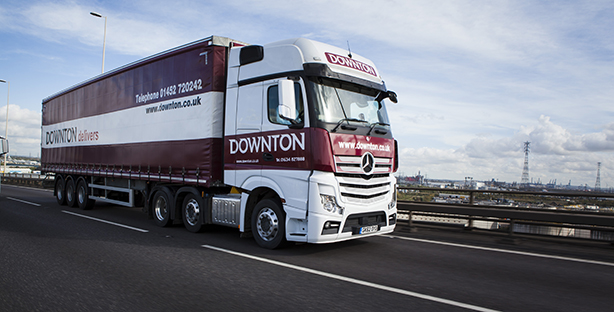 The bigger and more interesting question is the longer-term impact on logistics service availability and price, and the overall volume of EU-UK goods flow. Some EU hauliers will undoubtedly put the UK into the "too difficult" camp and stay away, meaning service availability may initially decrease and prices increase. Likewise, higher stockholding means more warehouses (and associated employment), but ultimately higher end-prices for customers. 
Some immediate actions have been taken that will impact the volume of goods flowing across the Channel. Several EU-based online retailers de-listed the UK due to VAT changes imposed by the government (it remains to be seen if the UK is re-listed or a U-turn in policy could be on the cards). Meanwhile, UK-based distributors must contend with new rules of origin and other non-tariff barriers – for some, it will be easier to shift EU-bound goods into warehouses and operations within the bloc, avoiding the UK altogether.
Certainly, the business case for using the UK (and associated warehousing and logistics) as a hub of operations to service the whole of Europe has diminished. EU supply chains will seek to reduce reliance on the UK, and vice versa, providing an opportunity to offset lost volumes, though this could be at the expense of economies of scale. 
However, in some cases, could lower UK-EU freight movement be more efficient, environmentally-friendly and make the UK more self-sufficient? Perhaps. Over time, given the size of the UK market, advancement in technology and hopefully a reset of the UK-EU relationship, we would expect supply chains to smooth and readjust successfully. The question is, at what price?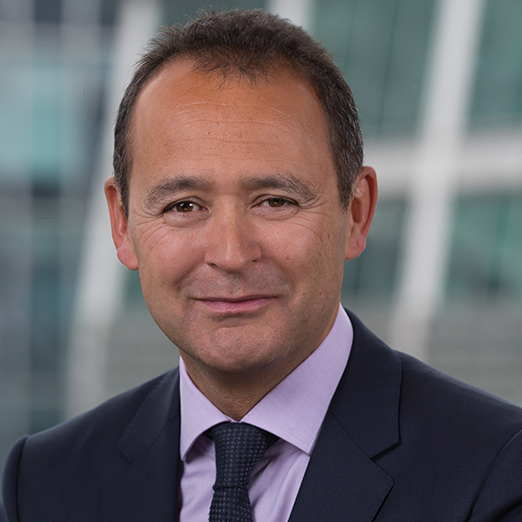 Philip Shaw, Chief Economist, Investec
The government will likely take some steps to raise taxation, something that our clients in the high-net-worth space should be thinking about in the medium-term - perhaps even as early as March 2021.
Philip Shaw
Chief Economist 
For high-net-worth (HNW) individuals, there would be a much more significant impact on the post-Brexit environment had we not got a deal. The whole of the economy would have been affected and it really wouldn't have been positive. There are, of course, multiple factors affecting the economy. At some stage, the government will have to recoup some of the pandemic's cost to the Treasury. Public finances have been hit by the cost of the measures and lower economic activity and higher social spending. We're looking at a budget deficit of £400 billion this year or more, which could be something not far from 20% of annual GDP, roughly twice the level that we experienced after the financial crisis.
The government will likely take some steps to raise taxation, something that our clients in the HNW space should be thinking about in the medium-term - perhaps even as early as March 2021.
For entrepreneurs, the Brexit deal will affect business costs. If you're looking at trade specifically, the frictionless trade we've enjoyed will not be maintained. Therefore there could be a cost to the economy. The costs come from items such as increased regulatory costs, compliance costs – firms exporting to the EU will have to complete customs declarations, delays might also come from getting goods through the port. The majority of the issues may be focused on the export-side. Imports may be hit in certain cases.
Jonathan Pryor
Head of Corporate FX
What clients want to understand is now that cliff-edge risk surrounding a no-deal Brexit has gone away, what does the deal mean for the UK economy and trading with the EU? And what does it mean for sterling, which has been dramatically influenced by politics for the past four years?
From a business perspective, investment has been very weak in the UK for the past year or so and we'd argue that part of that is to do with Brexit. The alleviation of concerns about no-deal and the return of some certainty should help businesses looking forward in terms of their planning, particularly dealing with the European Union, and therefore things like investment. That would be good news for the economy and the pound.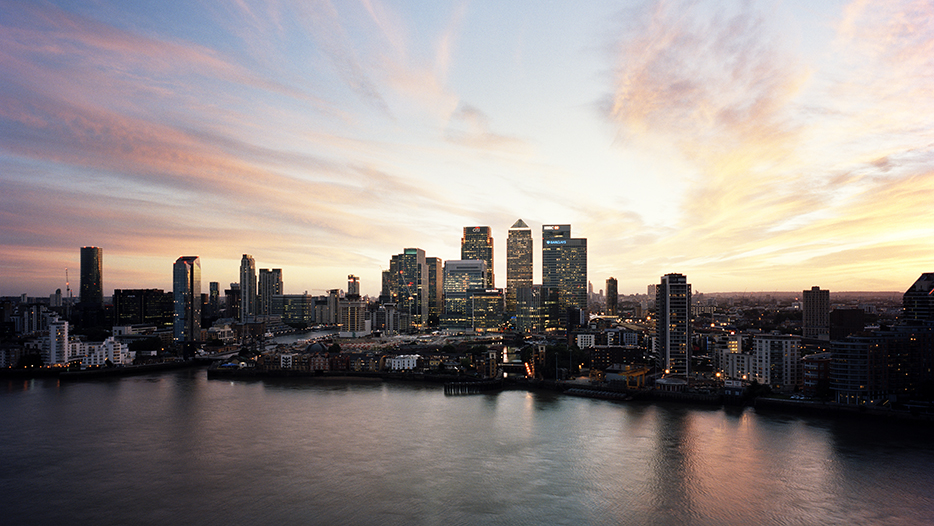 But the new UK-EU trade deal is very much a trade deal in goods and there are still loose ends that need to be tied up and dealt with, for example in services, particularly financial services. That is something that will evolve in the coming months. So while we have a trade deal, it doesn't mean the end of things. Talks in the background will continue. Also, while there are no tariff barriers, there are non-tariff barriers, which can add costs for businesses to trade with the European Union.
Still, our broad view on the pound is that it's likely to firm further. On the models run by our economics team, sterling is still undervalued against the US dollar by about 10 percent. So while we don't expect the pound to revert to fair value immediately, we certainly expect a trend in that direction in the medium to long term. Their forecast is for pound to end the year at $1.40. It's been a while since we've started a new year with this much optimism about the pound's outlook versus the dollar. 
But it's not viewed like that across the board and many people are highlighting the risks. There are two things to list: the pandemic, and the speculation about the Bank of England and negative interest rates, which could keep a cap on the pound at least in the short term.
John Wyn-Evans 
Head of Investment Strategy
The relative calm in currency markets reflected a similar belief from investors, and thus when a deal was struck, there was little reaction. But the elimination of tail risk is a positive factor. It has fuelled some hope that both corporate buyers and global investors will be tempted back into the UK given the lifting of uncertainty, even if our overall trading relationship with the EU is less attractive than before. There remains considerable doubt as to the nature of new trade deals with other partners.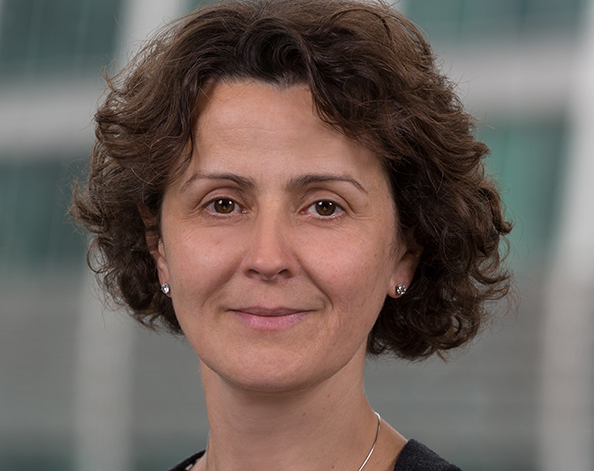 Kate Calvert, Head of Retail, Equity Research
With certainty over trade terms, retailers can now focus on adapting to the changing retail landscape from the accelerated structural shift online during the pandemic and look to emerge in a stronger position.
Kate Calvert
Senior retail analyst
A deal is welcomed with a loud sigh of relief among food and car retailers. However, the deal's eleventh-hour nature means that supply chain interruptions and shortages in some categories are unavoidable. Congestion at UK ports over recent months, which resulted in material delays, was compounded by Dover's temporary closure in the days running up to Christmas as the French reacted to the new coronavirus variant.

Supply chain issues are likely to remain a short-term issue. However, the risk of sustained food price inflation from tariffs and weaker sterling has dissipated. With the pound above $1.30, sterling's strength is beneficial for the non-food retailers as many source a significant proportion of their cost of sales in US dollars.

This will now be a positive tailwind in 2021, helping to offset underlying cost inflation. With certainty over trade terms, retailers can now focus on adapting to the changing retail landscape from the accelerated structural shift online during the pandemic and look to emerge in a stronger position.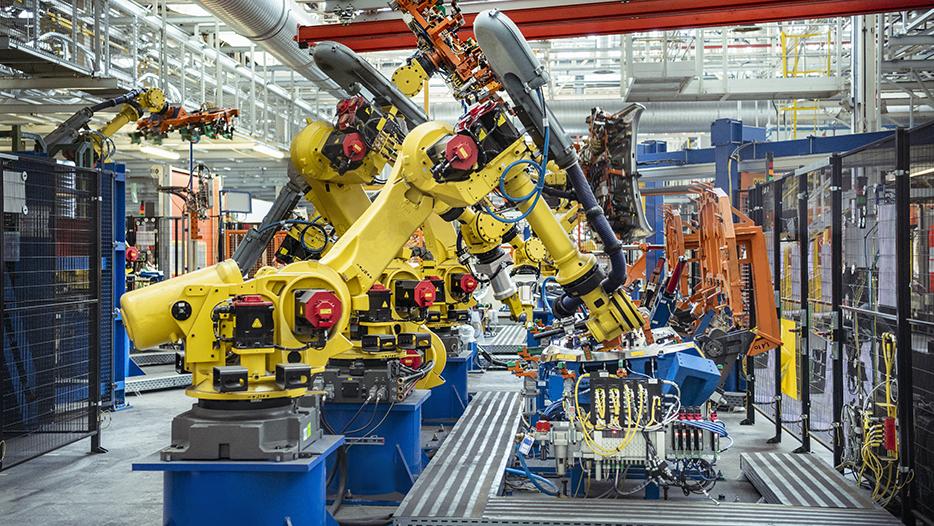 Ben Bourne
Head of Capital Goods Research
The separation from Europe has long been a threat for UK specialist engineers with substantial UK fixed assets. Fortunately, the long "flash-to-bang" has given them ample preparation and the Brexit trade deal has removed the key domestic risk.
Furthermore, these are world leaders in mission-critical niches, from steam traps to valve actuators. As leaders in their field, their clients are unlikely to turn to less-proven competitors. If we see demand shocks, component shortages and increases in freight prices, for example, product prices will likely go higher than rising input costs.
Tangwena Nelson
Private Companies Group
The view from a private company perspective is shared by most - one of clarity and relief. From speaking with clients recently, they are happy that a deal has been reached and there has been largely a limited impact so far. However, questions remain, especially within financial services as details are yet to be finalised, but also within the retail sector for companies exporting to the EU. But there are no major shocks or surprises which have caught private companies off guard. 
The last-minute nature of the deal presented some difficulties for clients. They have lacked clarity to arrange resources for the eventual outcome, resulting in affected private companies needing to prepare for multiple scenarios rather than one.
Although further hiccups will occur, these will be somewhat manageable. Meanwhile, the coronavirus dynamic has relieved the focus on Brexit and is the far more pressing issue for private companies presently.
Find out about our solutions for businesses and individuals
Find out more about how we can help your business manage risk, currency and commodity exposure:
If you would like to speak to us about your personal financial situation, please get in touch today:
Read more on Brexit and the economy from Investec experts
Please note: the content on this page is provided for information purposes only and should not be construed as an offer, or a solicitation of an offer, to buy or sell financial instruments. This content does not constitute a personal recommendation and is not investment advice.