Ince Group plc: zero to 100 million
It's not often you find a professional services business that changes the game. But when Ince Group listed on AIM in August 2017, it was a trailblazing move that brought a completely new approach to the sector.
CEO and founder Adrian Biles spoke to us about Ince's unique approach to providing unrivalled service and its business journey from zero to some £100 million in  revenue. 
Adrian Biles' story is somewhat unusual since he's led Ince from its formation, through its IPO on AIM and now as a well-established listed company. Biles' interest in business is one that very much ran in his family:
"I was always very engaged in commerce. I'm from a business family, one of my brothers is a chartered accountant and the other one is a lawyer. My father's a chartered accountant.  It was really a question of choosing which one you're going to be."
Biles qualified as a solicitor in the early 90s. But when he was asked to be a partner in his current role in the corporate department, his business-driven mind pulled him away:
"I couldn't see the model working for me. I was quite bored of being the adviser rather than the client. So, I went into business in 1994 and since then I've effectively operated as a small private equity house or venture capitalist with my own and various investors' money. I did buy and builds in insurance broking, travel insurance broking, retail motor distribution, property development, and other areas." 
The Ince Group as we know it today really began with Biles' acquisition of private client law firm Gordon Dadds in 2013. His vision was to create a diverse professional services business:
"I was speaking to a client of mine and I said; If I could say to you that when you did your tax return, you only had to talk to one person, what would you say? He said, well, I'd bite your arm off because I have to talk to five people, I've got to talk to my IFA, I've got to talk to my lawyer, I've got to talk to my accountant and so it goes on. And if you could know all about me and do that, for me, it would be brilliant. But he said, nobody can."
This was the trigger moment for Biles. He knew that it was possible to bring all these services under one roof:
"We will arrange for everything that you need. I wouldn't say that it's unique, but it's very, very unusual to be able to do it. Your doctor is much better at knowing how to treat you if you tell him what's wrong with you. The same is true of a person who has multiple assets. If the advisor knows what that person's strategy is, what their life plan is, then we are much, much better able to advise them."
The name Ince is a product of the company's international appetite. In 2019, Gordon Dadds executed a transaction to acquire the well-established and well-known shipping law firm:
"We decided that the brand fitted a lot of our criteria in that it was internationally recognized, it was in the premier league in one of its verticals, and it was a short word that could easily be used internationally as our brand. It enabled us to pick up eight geographies, which otherwise we would have to start from scratch if we wanted to have that kind of global reach."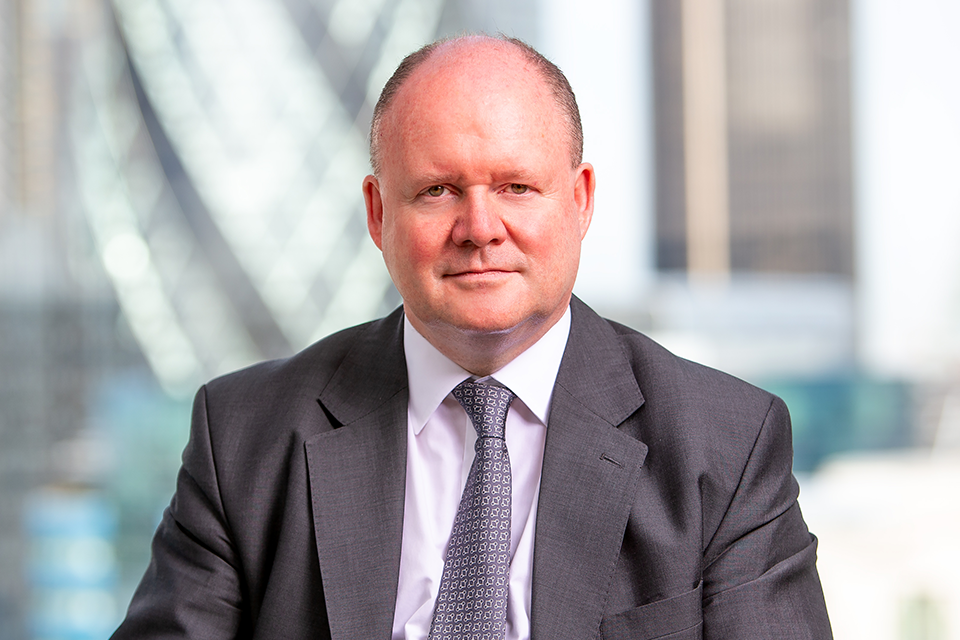 Adrian Biles,

Ince Group CEO
"Culture is something that is generated by a lot of things and it isn't generated by you telling people what the culture is. You've got to let it develop naturally, but I think it is crucial that you set out some core values"
Professional services pioneers
Ince has two significant points of difference.  Firstly, it brings together a full professional services proposition under one roof, and secondly in terms of its ownership. Typically, professional services firms, whether they are accountants, lawyers or architects, are arranged as a professional partnership. They are usually limited liability partnerships as opposed to general partnerships which means that they are financed by the partners themselves. Whether that's cash they borrow or capital from their own resources. It can create tension as new partners join the organisation who may have different aspirations or have different financial requirements and obligations. To avoid this issue, Biles took a different strategic approach:
"We decided to take that conflict out of the loop. First of all, I invested my money as capital and then listed the company on AIM to get third party capital into the business. Meaning the business is funded by its shareholders. In my opinion, it is a very sensible way to organise a substantial professional services business. If you've got 100 million of revenue, you probably need 30% of that as working capital in the business. That's quite a lot of money really for the partners to be at risk for."
Listing the business was an unusual move. Ince was the first London firm to list and only the second in the UK.
Culture is based on values
"Culture is something that is generated by a lot of things and it isn't generated by you telling people what the culture is. You've got to let it develop naturally, but I think it is crucial that you set out some core values," said Biles. He focuses on values intended to deliver a safe and enjoyable place to work that will in turn generate the results that shareholders expect.
He believes that this will contribute to a culture of "career development, job satisfaction and financial results which satisfies the appetite of investors." Biles concludes that it's vital to identify the values which contribute to a good working culture:
"Without that (values) we can't grow. We need investment to continue to grow. We need the working capital and we need to manage our business in a way which maximises the return to shareholders without taking away the safe and progressive culture that we look to foster."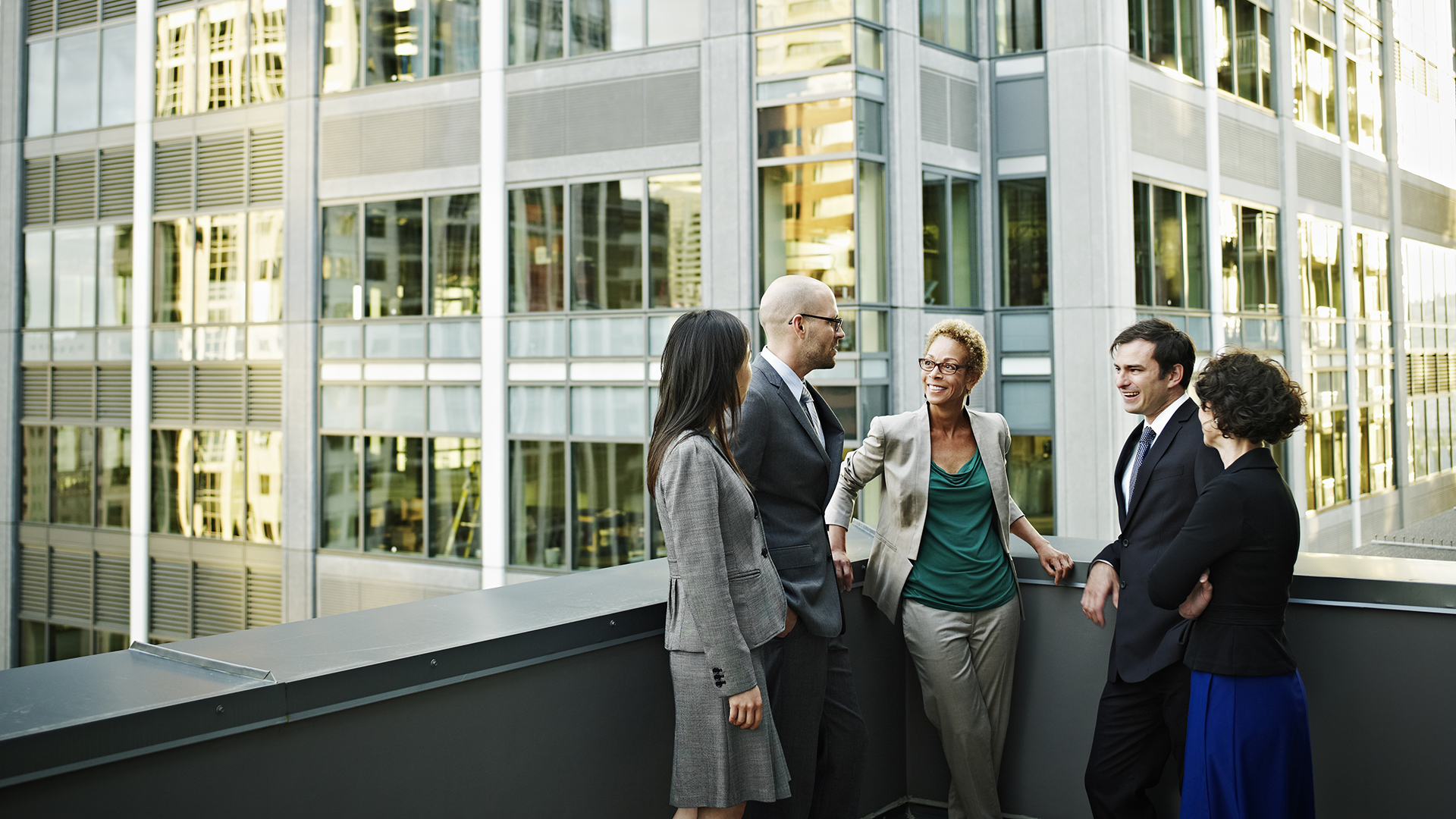 Bridging the generation gap
By Biles' admission, cultivating this type of culture can be challenging. He points out the potential polarised nature of his team:
"If you look at the one extreme, you might have somebody who's incredibly financially oriented and looks at the business as a business. Then the other extreme, where the person doesn't care at all about the money and how it's supposed to maintain its existence but wants to be happy all the time. We've got to try and bridge that spectrum by making sure that there isn't anybody in the business who's at one end or the other."
Ince has managed to achieve a balanced spectrum in this respect. To do this, Biles initiated reverse mentoring, which enabled the generational opposites to stay cognizant of their different attitudes to work:
"One of the principal ways we work to overcome it is by reverse mentoring. We will have a mentor who is at the start of their career mentoring me, for example, who is in the middle or the late middle of their career. So it is, I think, very important that we have our ears open all the time, and that we listen more than we talk."
Thousands of lessons and you learn every day
We asked Biles what advice or lessons he'd give to individuals looking to start their own business.  He answered that every day is a learning experience and being open-minded is vital: "I think that's one of the beauties of it. If you've got an open mind, and you're inclined to learn, that's very much the best mindset to start from." Additionally, a multidisciplinary approach to learning is vital for success:
"I'm a voracious reader. And I genuinely believe that gives you an inquiring mind, but you also have to have a multidisciplinary approach. I think you've got to be interested in psychology, society, the arts, commerce, you've got to have a really, really wide range, I think if you have some fundamental education around all those different disciplines, you will be able to function well either as an investor or as an operator of an entrepreneurial business."
This of course echoes the multi-disciplinary approach taken by Ince.
"I would like to think that there is the opportunity for somebody like me to turn Ince into a £500 million revenue business. And that would be hugely satisfying."

Now that Ince is listed and regularly achieving good levels of organic growth, the company has solid foundations for future prosperity. However, such is Biles' character, he is not ready to take the foot off the gas and rest on his laurels:
"We have a very good platform now, so it really puts the responsibility on the people running the business to make the most of the assets. I think that if all went well, there should still be a tremendous opportunity to consolidate non-listed financial and professional services businesses onto our platform."
Ince now has the banking partner to support in this growth aspiration as well. The parallels between Investec's and Ince's approach are clear and made for a collaborative partnership:
"Investec has got a multifaceted client-facing personality. There's private wealth, there's private bank, there's corporate finance, there's broking, there's pure banking, there's a whole universe of financial services offered in an entrepreneurial and imaginative way. So, I'm extremely pleased to have the relationship and I've really liked all the people that we've engaged with."
Looking further ahead, Biles summarised his vision: "I should like to see non-organic growth over the next five years to take us to whatever one's ultimate financial ambition should be for revenue and the profit side of the business. I would like to think that there is the opportunity for somebody like me to turn Ince into a 500 million revenue business. And that would be hugely satisfying."
Biles conclusion: "We were very early pioneers and naturally we have some arrows in our back, but we are still moving the oxen forward." 
Investec's Gregg Pietersen gives his take on the partnership: "Again we have found ourselves a truly exceptional management team with big ambitions requiring a banking partner to enhance and enable their plans with both financial and intellectual capital. We're absolutely delighted to be a partner to Adrian and his team and look forward to the journey ahead".
Investec's Guy Parker added: "It's fantastic to partner with a business and leadership team which demonstrates the same integrity and passion that Investec does. Adrian's story is unique and it's exactly this type of business leader Investec likes to back. We look forward to working with the Ince team in the future to help enable their ambitious plans. I am in no doubt that they are now in an excellent place for a period of strong growth."
Read more business insights
We are here to help. If you would like to speak to us about a financial solution, please get in touch today.
Investec Private Banking
For personal banking including lending requirements
Investec Corporate Finance
Receive advice across all areas of corporate finance, including mergers and acquisitions, principal finance and investment funds.