Starting a business is a significant endeavour that typically demands huge amounts of time, energy and commitment – and often a sizeable cash injection. It also demands plenty of optimism. Business failure rates are high – data suggests that just four in 10 businesses will still be trading after five years – and entrepreneurs can expect to overcome numerous hurdles along the path to success.
So, what's the secret to being a successful entrepreneur with a business that flourishes both today and in the long term? To help answer this question, we asked five entrepreneurs on the shortlist of The Spectator's Economic Innovator of the Year Awards 2022, which are sponsored by Investec. These were their top five pieces of advice:
Entrepreneurship is no easy route to earning a living. In fact, some of the world's most famous entrepreneurs are famed for how hard they work. Elon Musk, CEO of electric car maker Tesla, has admitted to working 120 hours in a week in the past, to keep his business afloat.
Fortunately, most entrepreneurs do not work those kinds of hours. Nevertheless research by data provider Statista has found that over a fifth (21%) of self-employed people in the UK do work more than 45 hours on a weekly basis.
Barty Walsh, Co-founder of oral care company Ordo, believes that hard work is fundamental to business success. "There are a lot of smart, well-educated and driven people," he says. "I feel what sets people apart is the work that is put into what they want to do. Ultimately you can be the best at something, but unless you put in the work, someone else will come along and do it better."
2. Keep your vision and mission in mind – while looking after your talent
Successful entrepreneurs hold on to their vision to stay motivated through the most difficult of times. "Have a clear vision and stick to it," advises Walsh. "Don't let anyone tell you something can't be done, or it's too difficult."
Will Rowe, Founder and CEO of green hydrogen supplier Octopus Hydrogen, believes there are two things that really elevate a business: working towards a clear purpose or mission, and valuing the talented people in your team who are making it happen.
"At Octopus Hydrogen we believe in a future powered by clean, renewable energy," says Rowe. "Green hydrogen will play a fundamental role in accelerating the transition away from fossil fuels to reach our global climate goals faster. We have an amazing team of innovative experts whom we trust to deliver it."
Another business that is acutely conscious of its mission is cyber safety company SafeToNet. "SafeToNet is a social impact company that is 100% focused on keeping children safe online," explains Co-founder and CEO Richard Pursey. "We are evidence that profit and purpose can happily co-exist and have proven that being mission-led will positively enhance wealth creation, bring laser-like focus to employees and make for a better-performing company."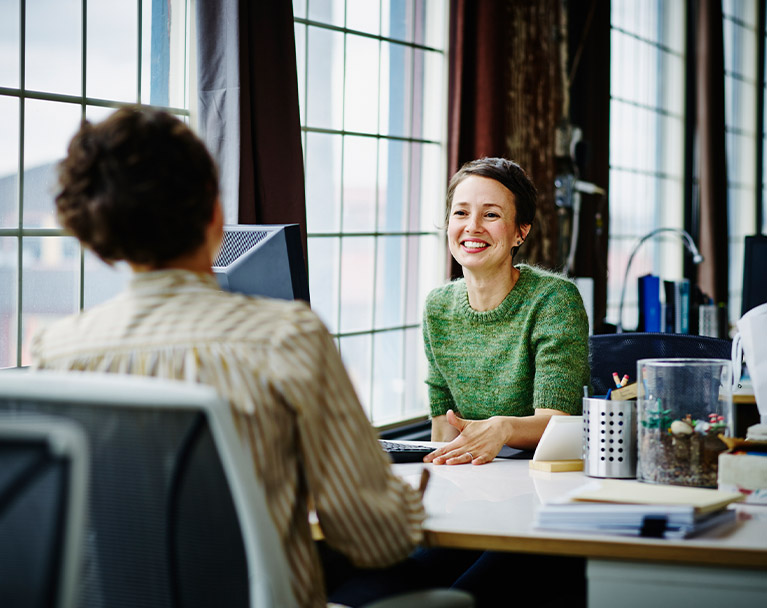 Alexander Fink, Executive Director,

Project Utopia
An entrepreneur needs to expect a huge amount of 'no's when fundraising, but needs to keep trying.
3. Develop a great product or service
Being able to offer something that other people want is fundamental to entrepreneurial success. "Have a great product or service that enough people need to buy," recommends John Shaw, CEO and Co-founder of Itaconix, a provider of polymer ingredients for consumer products. "If you don't have that, keep working until you do have it."
Shaw believes it's essential to develop products and services that cannot be provided by others and where an "immediate demand" exists. "Our rule is that the most important data for a new product is the telephone numbers of the first three customers," he says. "Start with the 'unserved' players rather than the market leaders."
Alexander Fink, Executive Director of low-carbon housing developer Project Etopia, believes that the most extraordinary businesses are those that provide solutions to well-defined problems. "At Etopia, we are in a market where there is a housing deficit of hundreds of thousands of homes per year in the UK, energy prices are in the headlines every day, over 300 councils have declared climate emergencies, and modern methods of construction are high on the government agenda," says Fink. "Builders, housing associations and local authorities are chasing us rather than the other way around. When your problems shift from demand to supply side, that is when a business has made it."
4. Focus on the long term
The best way to survive short-term turbulence in business is to focus resolutely on the long term. "There are inevitable 'speed bumps' in every sector," says Rowe of Octopus Hydrogen. "More widely, entrepreneurs and business in general have had a lot to deal with, and in a fairly relentless way. But, in the end, net zero is not going away. The problems we're tackling are fundamental to a shift in energy that has to happen, so that long-term focus and determination drives us on."
Anthea Morris, Co-founder and Finance Director of sexual health testing service Better2Know, believes that it's essential to have courage and conviction, as well as a clear plan "so that you know when to keep going, when to go faster and when to stop". She also emphasises the importance of developing an innovative, competitive and scalable business model, saying: "If you cannot scale, do you know how you would cope if you got ten times the orders?"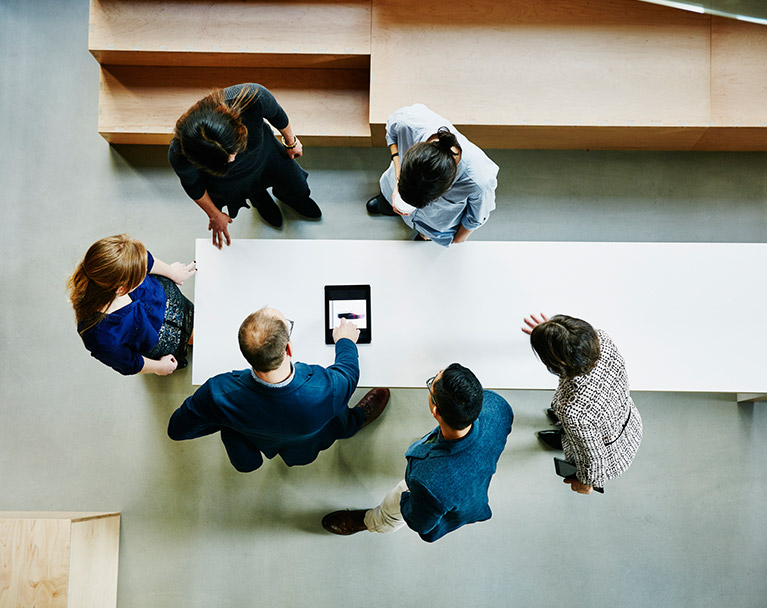 Barty Walsh,

Co-founder, Ordo
Have a clear vision and stick to it. Don't let anyone tell you something can't be done, or it's too difficult.
Resilience is defined as the capacity to recover quickly from adversity. It is an important quality for entrepreneurs to cultivate given how frequently they face challenges and setbacks. Indeed, various studies highlight the connection between an entrepreneur's resilience and their likelihood of business success. Project Etopia's Fink argues that entrepreneurs must be particularly resilient when looking to raise money. He says: "An entrepreneur needs to expect a huge amount of 'no's when fundraising, but needs to keep trying."
Rarely are there any shortcuts to entrepreneurial success. A high-performing business is usually the result of many years' effort and sacrifice. SafeToNet's Pursey sums this up when he says that success ultimately comes down to "gritted determination, unwavering and dogged persistence, utter self-belief, an ability to pivot multiple times, all-consuming paranoia and fear of failure, plus a ton of luck!"
Fundamentally, the entrepreneurial mind-set is distinctive and this means that many business leaders could benefit from working with banks and wealth management firms that support likeminded individuals. "Investec was founded by entrepreneurs for entrepreneurs and innovative thinking is rooted in our values," says Private Banker Eileen Redmond-Macken. "We offer bespoke solutions – including banking, lending and foreign exchange – that are designed for ambitious individuals with busy lives and we also connect clients with the capital, risk and advisory services of our corporate bank."
Financial peace of mind is fundamental to wellbeing, adds Senior Investment Director Michelle White. "Our financial planning and investment services allow individuals to focus on their business priorities, while we look to protect and grow their financial position and legacy. Entrepreneurs need support at all stages of their journey and can benefit from personal relationships and a thorough understanding of their company and operations."
We are here to help. If you would like to speak to us about your personal financial situation, please get in touch today.
Important information:
This article is for general information purposes only and should not be used or relied upon as professional advice. It is advisable to contact a professional advisor if you need financial advice. Separate eligibility criteria, terms and conditions apply to Investec Wealth & Investment Limited and Investec Bank plc.
The information in this document is believed to be correct but cannot be guaranteed. Opinions, interpretations and conclusions represent our judgement as of this date and are subject to change. The Company and its related Companies, directors, employees and clients may have positions or engage in transactions in any of the securities mentioned. Past performance is not necessarily a guide to future performance. The value of shares, and the income derived from them, may fall as well as rise. The information contained in this publication does not constitute a personal recommendation and the investment or investment services referred to may not be suitable for all investors; therefore we strongly recommend you consult your Professional Adviser before taking any action. Copyright Investec Wealth & Investment Limited. Reproduction prohibited without permission.
More business growth insights from Investec