More women GPs empowered to set up funds amid Covid disruption
The annual Investec GP Trends survey looks at how the private equity market is evolving by gauging the opinions of more than 200 private equity professionals globally on the current landscape.   
Investec's latest GP Trends 2021 Survey revealed there were still challenges to surmount on perception around gender pay disparities. However, the findings also gave cause for optimism on the path to achieving greater inclusion, with a dramatic increase of female general partners (GPs) considering launching their own funds. 

Read the full GP Trends 2021 report here
Women ready to take the helm
When asked what GPs would do if they left their current firm, 22% of women respondents said they would set up a fund versus 16% of men. For Helen Lucas, Co-Head UK Origination, Growth and Leveraged Finance Team, this was a milestone moment for private equity.
"This is hugely encouraging as previously the figure for females wanting to launch funds was negligible by comparison. It is clear that female GPs feel more empowered than ever to launch funds in our industry. It is up to us to ensure flexible financing options and advice will be available to support this important trend," she said.
Encouragingly, 39% of the GP respondents strongly agreed their firm considers diversity and equal opportunities to be key in building a successful business with longevity, compared with 25% the year before.
According to Head of Client Relationship Management in the Investec Funds Solutions Team, Jonathan Harvey, non-diverse firms also realise they may struggle to attract talent in the future. "The generation of people coming through the education system now, where diversity is embedded, will seek out more inclusive workplaces," he said.
Investec Co-Head of Private Equity Jonathan Arrowsmith also raised what he called "the ultimate threat" for private equity – the possibility of capital drying up.
"Capital will flow away from those that do not have a progressive view. I believe the industry is incredibly rational and incredibly savvy, and so naturally, it will put in place these policies to facilitate this necessary evolution," he said.
Lucas added that while we have not yet seen significant change, there is a lot of support behind it: "There is a desire and a willingness to move forward, but we need more discussion on how we actually go about it."
Key 2021 findings
39%
strongly agreed their firms consider diversity and equal opportunities to be key in building a successful business
86%
thought males would command a better salary if in the same position
1 in 5
of female professionals would set up their own private equity fund as their next career step
Still, the survey indicated that there are some important challenges that the industry needs to rise to. Sixty-four percent of white female GPs interviewed believed they would get paid more if they were male. However, the perception was far greater among ethnic minority females – 86% thought males would command a better salary if in the same position.
Lucas said this suggests a lot of work still needs to be done to level the playing field for female GPs in the private equity industry.
"Whether or not pay data supports these findings is to a large extent irrelevant as this reflects GPs lived experiences – particularly for ethnic minority females. The data showed we still need to make a leap forward to ensure GPs feel they are working in an inclusive environment that has equal opportunities."
Lucas also noted there could be a tendency to blame gender imbalance on receiving fewer applications into the sector from women.
"We have to go beyond this and ask ourselves why this is the case and what we can do about it. There are many complex issues – many revolving around childcare – but sentiment needs to change to give that real feeling of equality and empowerment," she said.
Harvey believes the perception that you need to go to a certain type of university and be a white male to be successful in the financial industry is still a big issue.
"The onus is on the individuals within the industry and the firms themselves to deal with this perception problem in a more transparent and progressive way," he said.
That's why initiatives like "10,000 Black Interns", set up by Wol Kolade CBE, Managing Partner at Livingbridge, are so important. The initiative, supported by Investec, offers internships in the finance industry to black people each year and ensures that people have access to opportunities and exposure in the sector.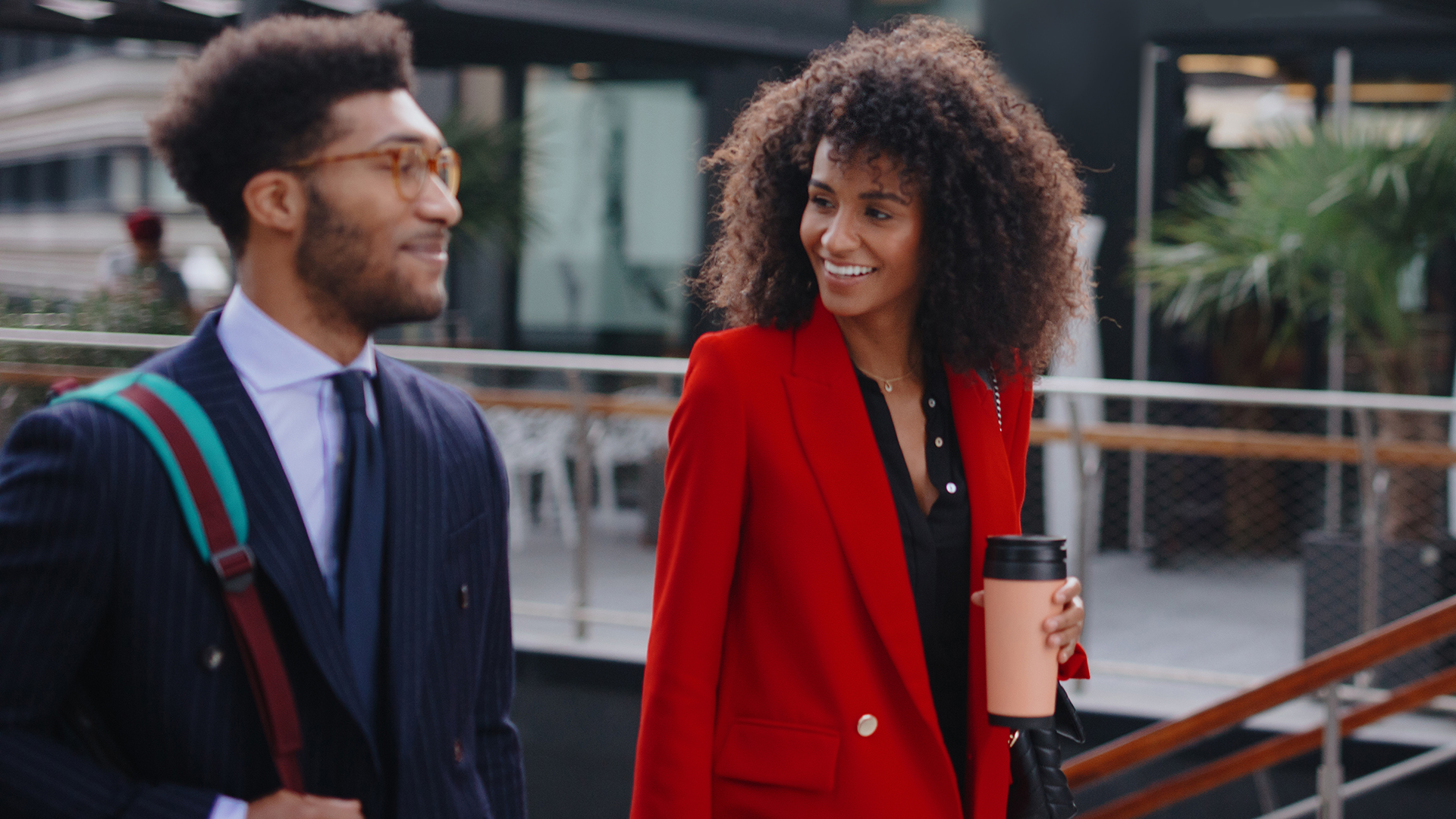 The survey also showed that 35% of female GPs intend to spend five days in the office after the pandemic, compared with only 20% of males. Lucas suspected this may be because women still feel the need to prove themselves and that any absence from the office, even if they are working from home, could be perceived as a lack of commitment.
Lucas pointed to better paternity leave policies, which she said should normalise career gaps. While the industry is not yet at the forefront of this progress, she believes funds and private equity firms could start adopting similar practices. She also suggested that while targets have limitations, they might help to drive things forward.
"Although the responsibility to take care of the family fell disproportionately on females under the exceptional circumstances imposed by the global pandemic, this will not necessarily remain the situation going forward. We should leverage the positives from the pandemic on technology supporting flexibility and perhaps we can do more for this group," she said.
While gender imbalances have perhaps made more headway, ethnicity disparities are following a similar journey, noted Lucas, and have now been brought to the forefront. Lucas highlighted the importance of constantly raising awareness, talking about these issues, and the importance of bringing them to life for others.  
Arrowsmith said: "We are fiercely passionate about running a meritocracy – and living and breathing it. There is without a shadow of a doubt more work to be done, but we start by making sure we bring through talent as quickly as possible, regardless of gender or ethnicity."
"We will attract more females into the industry if it has an improved ESG image. One reason a lot of people do not enter finance and private equity is that it is viewed as perhaps a less caring and socially inclusive place to work – and this is finally changing."
Harvey was hopeful for the future of private equity, which is still a relatively young industry.
"We are only approaching the second or third generation of private equity," he explained, "where founder culture and succession issues still prevail. As the original founders recede, the investors running the funds and building up longer-term brands are more cognizant of where the money is coming from and how to attract talent. There is a real opportunity to embrace diversity," he said.
Lucas noted this succession planning might have been accelerated by Covid-19, where closer contact with mortality brought home the importance of striking a work-life balance. She said: "A change of guard is certainly afoot, and it will be interesting to see whether well-known funds bring changes to their working practices."
The report also came amid an industry-wide push around environmental, social and governance (ESG) investing, which is inherently linked to improving diversity and inclusion. What started in the listed investment space is rapidly making its way into private equity. The Investec team has seen an increase of new ESG specialist teams and ESG-focused products, and firms choosing to incorporate ESG criteria across their suite of solutions.
"The two things are linked," said Lucas. "We will attract more females into the industry if it has an improved ESG image. One reason a lot of people do not enter finance and private equity is that it is viewed as perhaps a less caring and socially inclusive place to work – and this is finally changing."
Additionally, the ESG awakening was largely driven by investor demand. As pension funds increase allocations to private equity, Harvey said they could start to have more influence over the diversity and inclusion of funds.
But importantly, the report found that 52% of GPs' attitudes towards ESG were driven by their firm's core values – which means the change is also coming from within.
Read the full GP Trends 2021 report here
Other articles you might be interested in: