Today, just 20% of brokers in the Investec network are women, with 85% of completed deals on record being led by men*. And while the dial may be shifting when it comes to addressing gender diversity within the sector, challenges remain. 
In a recent roundtable discussion hosted by Investec, female brokers from our network shared their experiences, what they've learned about gender equality and what needs to change. Here are some of the learnings from the discussion. 
1. Making progress requires honesty
Tackling gender diversity in any sector means being honest about the challenges women face.
Attendees admitted that there are parts of their lives outside work that they keep hidden, particularly when it comes to childcare or other family commitments.
"Women still find it difficult to be open when needing to step away from work to do something for their children or personal lives. Often they feel they have to be vague by saying that they have an appointment, rather than saying 'I have to pick up my children,'" said Amandip Bahia, People and Organisation Lead at Investec.
This can lead to women feeling unable to be fully authentic in their professional lives. "A lot of female brokers feel as if they cannot always bring themselves to work entirely," reflected Peter Izard, Head of Intermediaries at Investec. "We all owe it to each other to be honest about what we feel, and not to take the path of least resistance."
2. Don't be afraid to acknowledge double standards
While female brokers are often inclined to hide parts of their lives in order to avoid prejudice at work, a number of guests pointed out that their male counterparts often behave differently.
"Among attendees, many felt that their male colleagues were more honest regarding their childcare commitments, and that if men were required to leave work early to pick a child up from school, for example, they would receive huge plaudits for doing so," explained Kirsty Brown, Marketing Manager at Investec.
But attendees agreed that holding back from addressing these double standards will prevent change from happening. "By keeping sides of ourselves hidden, we reinforce certain parts of ourselves as taboo and fail to help others," said Amandip.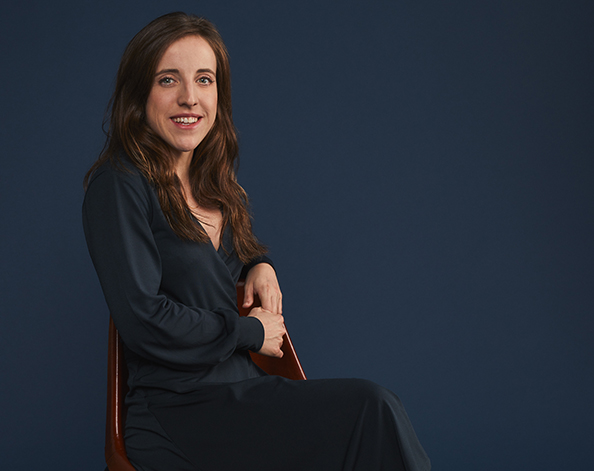 Victoria Burlison,

Private Banker, Investec
We need to have difficult conversations when needed.
3. Both men and women need to tackle 'taboo' subjects that might impact work
Over time, certain subjects that were once considered taboo are beginning to enter more mainstream conversations in the workplace, and participants agreed on the importance of continuing these conversations.
Menopause is one example of a topic that women have only recently felt a little more comfortable discussing more openly at work – but there is still work to do to boost understanding.
"Menopause is not just a female issue," said Amandip. "Ultimately, improving our awareness and understanding around the subject will benefit us all."
4. Take an intersectional approach
It's not only gender that can contribute to discrimination.
Our attendees discussed how important it is to consider other identities that may contribute to an individual being disadvantaged or excluded, such as race, class, or disability.
"We need to think about the other dynamics – beyond gender – that are at play for us," recalled Amandip. "This might include being from a working class background, or having a certain accent, all of which can contribute to the feelings of exclusion that some people face at work."
5. To improve gender equality we need to have difficult conversations
As the event drew to a close, attendees agreed on the importance of not shying away from challenging conversations. "Women need to think about what they are willing to challenge, and choose the battles they want to take on," said Amandip.
Victoria Burlison, a Private Banker at Investec who also joined the roundtable, agreed. "We need to have difficult conversations when needed," she said.
And although progress has been made, there's still a way to go. "Some of the people in the room had worked in broking for over 30 years," commented Victoria. "During this time, things have moved on dramatically — but we aren't there yet. My hope is that in the future we will no longer need to be having these types of conversations at all."
Want to discuss how we can work together? Get in touch today.
More insight from Investec