Four ways to leverage your bonus in challenging times
From home improvements to buy-to-let purchases and portfolio diversification, here are some of the ways that our investment banking clients are leveraging bonuses to meet their goals.

This bonus season occurs in exceptionally challenging times. The past year has caused dramatic socio-economic shifts. From Brexit negotiations to the US presidential election, not to mention the Covid-19 pandemic, those working in the financial sector will be well aware of the events that have influenced the markets.
For many, the prospect of future uncertainty will mean considering financial plans even more carefully if receiving a bonus. "We're told that bonuses still form a key component of the compensation packages for many of our investment banking clients," says Investec private banker Louise North.
How individuals use their bonuses will largely depend on the bonus composition – including the split across cash and shares, deferral and vesting conditions – and this will affect how the bonus can be leveraged.

"At Investec, we understand the complexities that individuals face when they're employed in investment banking, such as income earned in foreign currencies, deferred payments and personal tax considerations, to name a few. This insight enables us to establish meaningful relationships when providing banking solutions." Louise explains.
In terms of lending, for example, "as well as looking at past compensation, we also consider future cash flows, such as deferred bonuses and vesting stock, when assessing affordability."
From investing in property to investment portfolios and financial planning, here are four ways to make your bonus work harder for you.

Want to discuss your financial needs? Talk to a Private Banker today
1. Upsize or refurbish property
"Our clients are often looking to make improvements to their existing property or upsize to a new one," says private banker Zoe Ross. "Some are well ahead of the game and will notify us in advance that they are expecting a bonus so that we can begin to explore their options."
We often see investment banking professionals interested in mortgages with initial high loan-to-value, who then utilise bonus or vesting stock income to reduce their level of debt. It can be the case that just 30-40% of income is received through a cash salary and fixed allowance, supplemented with bonuses, deferred income or profit distributions which make up the bulk of remuneration.
Of course, bonuses are usually tied to company performance and this can make financing a new home seem more complicated, but working with a specialist lender can help.
"We consider an individual's bonus history and career trajectory when making a lending decision. Our typical client is a high achiever in their field, so we are able to make responsible decisions based on anticipated future earnings, such as vesting stock, whereas the mortgage industry norm is to take a more formulaic 'one size fits all' approach," says Zoe.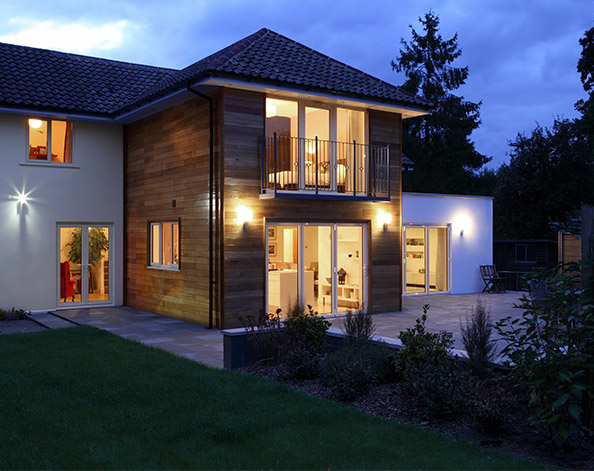 Zoe Ross, Private Banker
Our clients are often looking to make improvements to an existing property or upsize to a new one.
"Occasionally, there can be a foreign currency element to bonuses and we're able to take that into consideration when building a mortgage solution – as well as managing foreign currency exposure through our FX desk," she adds.
The UK property market has been allowed to continue functioning during the latest period of lockdown and for many this may be an attractive time to buy property. "Since June 2020, we've seen an uptick in activity and a real shift in behaviour," explains Zoe. "Clients now tend to have more urgency. Because of our understanding of their income profile, we can work efficiently and often find a solution in short timeframes."
In some cases, we can also look to provide bridge finance to clients to help them purchase a new property before selling their existing one.
Other clients are choosing to refurbish their current home rather than move and in this case our bankers are able to ensure finance is in place. 
READ MORE: How to leverage your bonus to upsize or refurbish your property
Can we help you secure your dream home? Talk to a Private Banker today
2. Invest in a second home and buy-to-let

"We're seeing investment in buy-to-let properties in and outside of London," says Zoe. "Despite a less favourable tax environment, clients remain interested in diversifying their wealth and are attracted to longer-term capital growth prospects.
"We are also seeing heightened interest in purchasing second homes in areas such as the Cotswolds. In some cases, clients are renting out their primary residence and looking to convert their mortgages to buy-to-let loans, sometimes combined with equity release to assist with the purchase."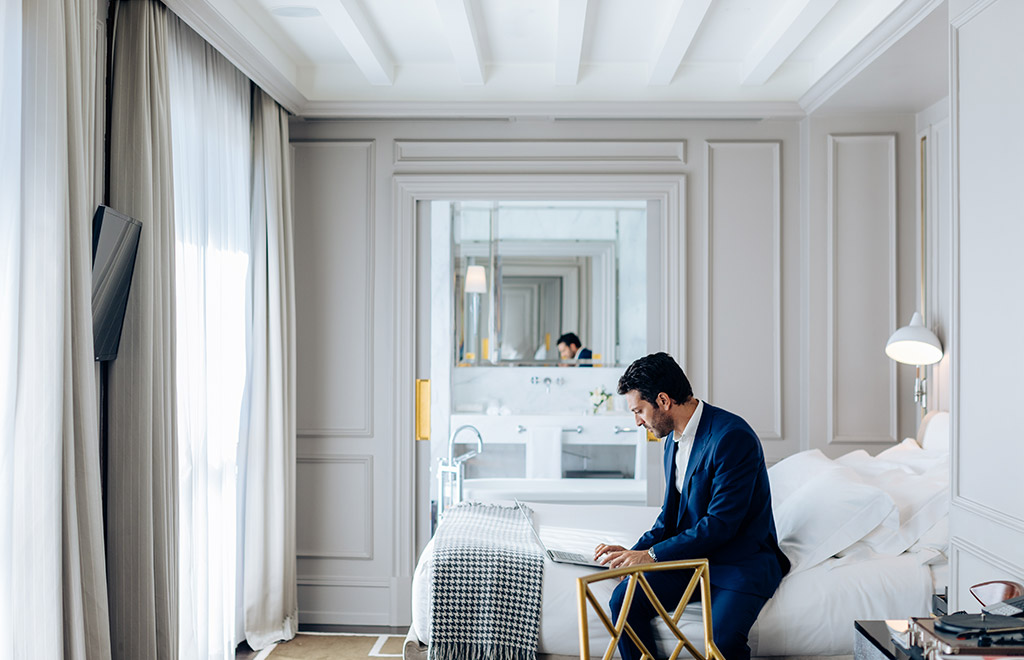 Zoe Ross, Private Banker
As an investment banker, you may have unique priorities. Our team understand the nuances of the sector and strive to find tailored solutions to accommodate needs in one place.
Interested in looking at your options? Talk to a Private Banker today
3. Diversify your investment portfolio

Liquidity events can be an opportunity to review an investment strategy, consider centralisation of assets, or ensure that your investments mirror personal values. Even with extensive experience in investment these considerations can be time-consuming, and you might benefit from bespoke portfolio management to give you back your free time and put your investments in the hands of a partner you trust.
"As an investment banker, you may have unique priorities and requirements," says Zoe. "Because our team works with many investment banking professionals, we understand the nuances of the sector and strive to find tailored solutions to accommodate needs in one place. This includes introducing clients to our Investec Wealth & Investment colleagues.
"A client, who is a managing director at an investment bank, recently asked for a holistic strategy to manage his financial affairs. A bespoke solution was created that included an ESG-linked portfolio, a steady-growth portfolio and JISA portfolios for his children. We were also able to manage the stock element of his bonus package and incorporate that into his annual Capital Gains Tax allowance." 
READ MORE: How we can help you diversify your investment portfolio
Another way to leverage your bonus is to consider it in the wider context of your circumstances and ensure that your finances are set up appropriately to meet your goals for the future. You may be at an early stage in your wealth journey and looking to create a financial roadmap for the years ahead, or you might have a specific life event approaching and want to feel informed about the choices you're making.
"We work with our clients to make sure that their money is working towards their goals as efficiently as possible – and that may include using bonuses to fund goals such as meeting education costs or retirement, or even to begin succession planning," says Investec financial planning team leader Simon Bashorun.
"By creating a financial plan with ongoing advice and regular reviews, we help our clients and their families take advantage of all relevant opportunities, while ensuring that there is flexibility to accommodate changes to their personal situation or the tax and investment environment."
For more information about how we can help you with your private banking needs, please get in touch today.
Other ways we could help you leverage your bonus: