At Investec, our private banking team supports many investment banking professionals whose bonuses or profit distributions make up the bulk of remuneration, with typically just 30-40% of income received through a cash salary or fixed allowance.
How these individuals use a bonus will largely depend on its composition, including the split across cash and shares, deferral and vesting conditions, and this is where tailored private banking services can help.
"Our specialist team at Investec understand that investment banking professionals can have complex needs and aspirations," says Investec Private Banker Zoe Ross. "Our experience enables us to establish meaningful relationships and provide suitable solutions."
If you work in investment banking and are due to receive a bonus, here are four ways we could help you achieve your goals too.
1. Upsizing or refurbishing your property
Some Investec clients look to leverage their bonuses to buy a new home or make improvements to their current property.
"Investment banking professionals tend to be interested in mortgages with a high loan-to-value ratio and with a bespoke repayment plan that allows for bonuses or vesting stock income to reduce their level of debt," says Zoe.
When making a lending decision, we look at an individual's wealth holistically and can often consider their bonus history. "Where there is a foreign currency element to bonuses, we're also usually able to take that into account when determining affordability, as well as helping clients manage their foreign currency exposure through our FX desk," says Zoe. "This can sometimes help clients achieve a higher loan amount than they expected."
We understand that busy finance professionals can often be time-poor. "With our understanding of our clients' income profiles, we can work efficiently and often propose a financial solution in short timeframes," says Zoe.
In some cases, Investec can look to provide a 'Home-Link' mortgage for those who want to purchase new property before selling their existing one. In addition, those looking to refurbish their current home rather than move may be able to access other borrowing solutions.
2. Investing in a buy-to-let

With UK residential rents currently at their highest ever level  – after increasing by 10% in the 12 months to September 2023* – some clients are looking for opportunities to invest in property. "We're seeing interest in buy-to-let properties in London and beyond," says Zoe. "Property is always a popular asset class and with average purchase prices falling, there could be opportunities for those who are able to act quickly."
As with residential mortgages, Investec considers income holistically when assessing the affordability of an investment property, which can help achieve a higher LTV. "Typically, a buy-to-let mortgage is offered on an interest-only term," says Zoe.
At a time of high interest rates, some clients are exploring purchasing property as a limited company. While lending to a Special Purpose Vehicle (SPV) can be a challenging proposition for some lenders, our team are familiar with UK tax and legal restrictions and can work with ultimate beneficial owners.
"The buy-to-let tax landscape has changed in recent years, and so we're seeing some clients looking to purchase property as a limited company – or SPV – to potentially offset costs and try to maximise their returns," Zoe says.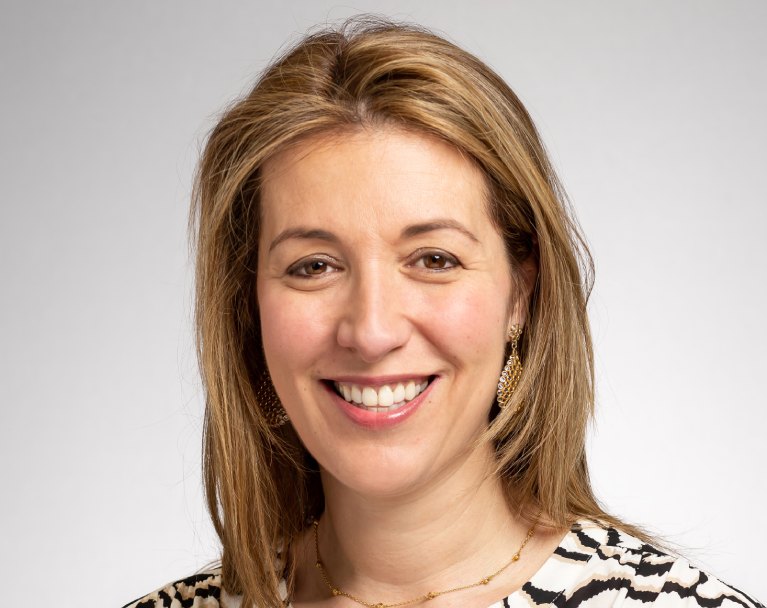 Zoe Ross,

Private Banker, Investec
Our specialist team at Investec understand that investment banking professionals can have complex needs and aspirations.
3. Earning interest on your balance
For those looking to save a bonus, we have two savings accounts tailored for the needs of high-net-worth individuals: the Voyage Reserve; and the 3 Month Reserve.
"We have increased the interest rates we offer on higher balances, while allowing clients to continue to make withdrawals with notice," says Zoe. There is a notice period of one month for the Voyage Reserve account and three months for the 3 Month Reserve account.
Both savings accounts offer one rate of interest on balances up to £1m and a higher rate for sums exceeding this amount. "Many clients find these notice deposit accounts offer the opportunity to earn a return while giving them some flexibility to use their bonus if they need to." says Zoe.
4. Managing UK cashflow with FX

Finally, if you receive your bonus in US dollars or Euros, Investec Currency Access accounts will pay interest on the balance. In addition, our foreign exchange specialists within our private banking teams can help you manage your currency requirements and hedge your exposure.
"Some of our UK-based clients are partly compensated in US dollars. This means they have ongoing exposure to GBP/USD currency movements over time," says Private Client FX Dealer Greig Tonks. "If they know how much they will receive as a bonus, we can help secure an exchange rate up to 24 months in advance with an FX Forward contract, which enables them to capture potentially opportune movements in the rate, prior to funds being received."
We're also able to support clients by monitoring markets, offering call alerts and placing market orders on demand. "As with all of our private banking services, we devise strategies on a case-by-case basis," says Greig. "This personalisation is especially important when cash flow increases, such as during bonus season."

*Source: Hamptons International
Please get in touch to find out more about private banking for investment banking professionals.
Important information:
Minimum eligibility criteria and terms and conditions apply. Your property may be repossessed if you do not keep up repayments on your mortgage. Investec residential mortgages are only available for residential properties in England or Wales and are primarily available to UK residents and subject to eligibility.
You can only book an FX Forward which is for an underlying personal or commercial spending purpose. You cannot book an FX Forward for investment or speculative purposes, for example in order to achieve a gain based on movements in exchange rates. Also, you cannot book an FX Forward on behalf of any other person. Additional terms and eligibility criteria apply for FX Forwards.
References to taxation are based on our current understanding of the legislation but we do not represent that it is accurate or complete and it should not be relied upon as such. Tax laws are subject to change.
More insight from Investec