Investment Services for Advisers
Because reputation matters.
As an Adviser, your reputation is everything.
At Investec Wealth & Investment we'll do everything we can to protect, enhance and build your reputation.

With over 25 years' experience working with Advisers across the UK, we've earned a reputation for providing Out of the Ordinary levels of service.


By taking away the day-to-day management of your client's investments, you can concentrate on the one thing that built your reputation in the first place; offering the best advice to your clients.









Find out more
Mark Stevens
Head of Intermediary Services
To discover more about our Investment Management services and how we might be able to help you, please call our team or complete our contact form.
Offering your clients one solution. An individual one.
Access a range of innovative and market-leading services.
Whatever your client's investment goals, our investment portfolios offer a dynamic and personalised service, and can be adapted quickly if their needs or circumstances change. 


"IW&I have an approach that clients like. They're very slick at what they do"
Adviser, South West
Anywhere you or your clients would like to meet, we can be there
With 15 offices across England, Scotland and Northern Ireland, we have a truly nationwide presence that allows us to provide exceptional levels of service to you and your clients, locally.

To ensure your clients fully understand their portfolios, reports and valuations, where appropriate, we can arrange to visit them with you, in their home or workplace.

All the facts and figures at your fingertips
Accessible via our dedicated website or the Investec Adviser app, you'll have access to the portfolios of all of your clients in one place, giving you up-to-date performance information* in the palm of your hand, ready to take to the next client meeting.
 
You'll also be able to view your Agency statements, which reflect your Adviser Agreed Remuneration taken.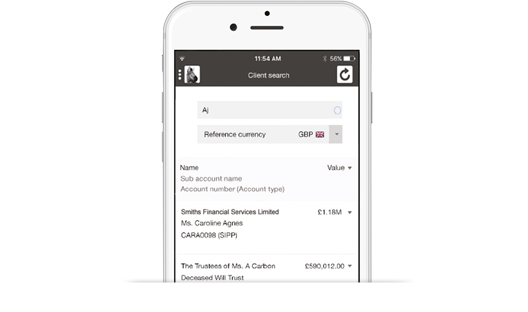 Your hard earned reputation will be in safe hands
The quality of our services has been recognised by Defaqto, who awarded us five stars for both our Bespoke DFM and Master Portfolio services, whilst also giving a Gold DFM service rating.

Asset Risk Consultants (ARC) have also awarded us with their 3D Award for our commitment to transparency, engagement and integrity.

*Prices are subject to a 15-minute delay or based on the last available closing price, depending on the financial instrument.
 

Read some of the latest insights from our research team