Security token
Channel Islands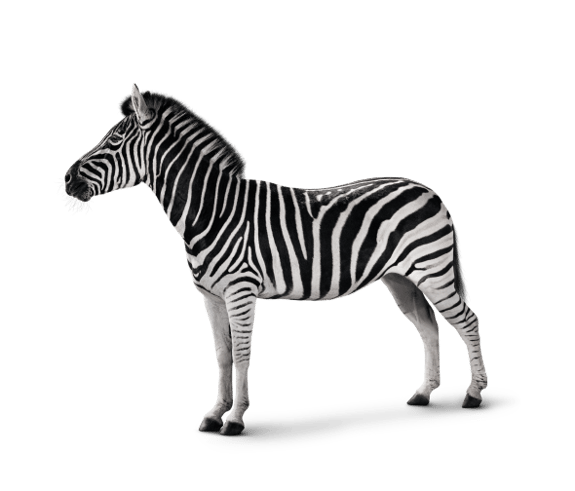 Welcome to safer online banking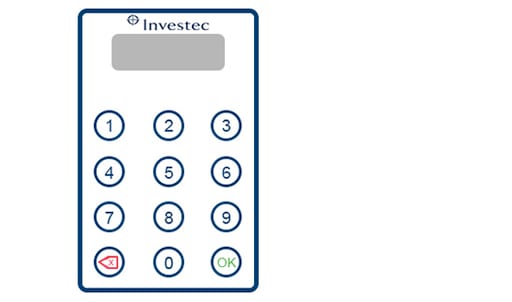 We've introduced a security token to ensure your online banking experience is as secure as possible. It is designed to protect you and your money from online fraud. It is easy to use, and you will always be prompted when you need to use it.
Your security token holds no personal or financial information about you, and does not need to be connected to your computer. It simply generates a unique, one-time pass code to verify your internet banking transactions. You will need your security token each time you make a payment to a new person or account.
You do not need your token for transfers between your own Investec Channel Island accounts.
Getting started with your token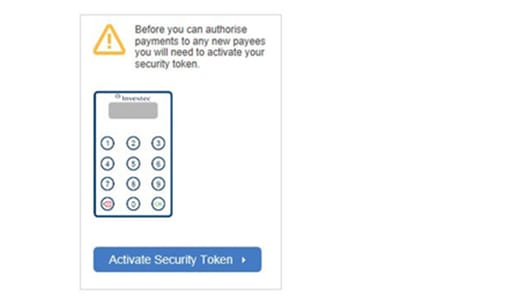 Before you can make any payments online, you must activate your security token. Activating just takes a few minutes.
First log in to Channel Islands Banking.
Once logged in, the screen on the right will be displayed.
Click on 'Activate my security token' and follow these instructions.

Using your token
You will need the security token when you make a transaction. You will be prompted to use the security token after entering the payee's bank information and amount you wish to transfer.