This section of our website is for Financial Advisers
This page and the others in this section are only appropriate for Financial Advisers or IFAs and are not suitable for individual investors. If you are an individual, or private investor, please visit our Private Client Wealth Management section.

By proceeding via the button below, you confirm that you have read and agreed to the Investec.com terms and conditions and you are not a US person.
On 8 March 2023, we celebrated International Women's Day, a global, annual event that puts gender equality and related issues in the spotlight. With this year's theme of #EmbraceEquity, we're encouraged to examine the critical difference between equity and equality and renew our effort in pursuit of equity for all.
In that spirit, we asked various attendees of our Changemakhers event (in partnership with The Women's Chapter) what "embracing equity" means to them and how it intersects with their business.
Explaining equity vs equality
"First," says Aisling Connaughton "it's important to understand that there is a difference between equality and equity. Equality means that each individual or group is given access to the same resources and opportunities. Equity recognises that each person has different circumstances and allocates resources as they're needed to achieve an equal outcome."
One example in the workplace is pay. Pay equality means that employees are paid the same if they're doing the same work. However, if the majority of those in the highest-paying roles are from one demographic and the majority of those in the lowest-paying roles are from another, the company hasn't achieved an equitable outcome. There is still the need to examine which factors are influencing the current state of affairs and what needs to change.  
Why we're embracing equity
Gender, race, background, and various other individual characteristics can all determine our different needs to reach the same outcome. Michelle Viar, Founding Partner of Thoroughbrand Digital, explains,
"Something that we feel is quite simple to achieve or provide might seem like a mountain to others. Something we take for granted might make a life-changing difference for others." 
You might say that equality is making space for everyone at the table, while equity is also recognising that some people's journey to that table is far easier than others and that equalising the journey requires active steps to redress.      
Embracing equity means valuing inclusion
Equity is not about inclusion for inclusion's sake. Allowing a diverse range of voices to be heard has tangible benefits for the business as well as for the individuals involved. As Sara Roberts, Founder of Healthy Nibbles, puts it,
"Every person brings intellectual and emotional value. When the uniqueness of individuals is combined, it creates a powerful driver of change." 
Aisling Connaughton adds,
"If someone feels they need to hide a part of themselves to be included, they probably don't feel as comfortable to speak up and share – which means they're probably hiding some pretty amazing ideas too. If you want to get the most out of your team, you must accept people for who they are and be there to support them."
Embracing equity means having difficult conversations
Our female founders are fully aware that embracing equity isn't as straightforward as it may sound, and that actions mean more than words. Aisling Connaughton says, "We need to specifically allocate our energy and support to those people who have faced barrier after barrier, challenge after challenge throughout their lives, and give them the opportunities they deserve."   
Acknowledging the barriers someone else faces doesn't necessarily mean we've fully understood them or can predict a solution. Michelle de Klerk, Founder of The Women's Chapter, says that embracing equity means, "giving people what they need to succeed, based on their unique circumstances, rather than what we think they should have."
To do that, we need to be willing to have a transparent dialogue and really listen with an open mind. Sara Roberts says, "As individuals, we do not know what is like to be anything other than who we are and the experiences that have formed us, therefore we must accept what we do not know and be open to finding out about life experiences lived by others."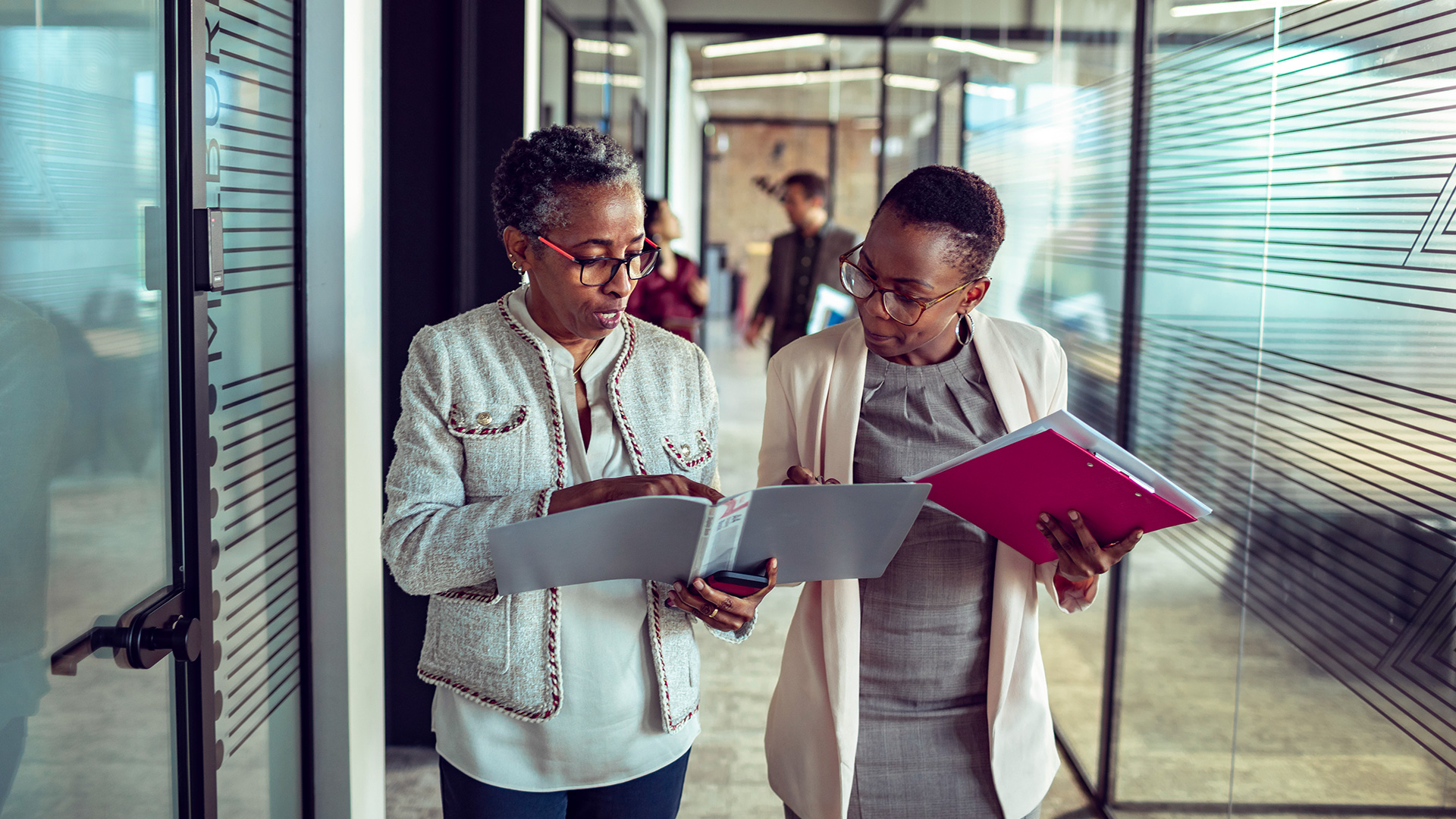 Embracing equity means recognising our power
We're fortunate that the British business world has already changed significantly in recent years. Women and people from other underrepresented groups are now occupying more leadership positions than ever before. That's a cause for celebration and an opportunity to lead by example.
May Al-Karooni says, "As a sole ethnic minority female founder, embracing equity starts with me knowing my and my business's inherent worth on all levels. It is leading the way in ensuring that my team and I are recognised and treated as an equal across the board. This foundation allows me to have the correct investors, clients, and team understanding and supporting the vision, as we are in this together."
Embracing equity means living our values
While it's important for leaders to set an example by embracing equity, you don't need to be at the head of an organisation to make a difference. Every single person can make a change by prioritising equity in their life decisions. Amy Newton says, "Embracing equity means women and underrepresented groups taking control of their own wealth, choosing equitable places to work, creating equitable businesses, spending as consumers and investing as angels in businesses that prove their ethos towards equality."
Embracing equity means being willing to listen and learn
To continue this important conversation, we've invited some female entrepreneurs and leaders to showcase their businesses and share their experiences on International Women's Day (Wednesday 8 March) at our Changemakhers event, in our London office. We're excited to continue the discussions and look forward to seeing you there.
Important information
The value of investments and the income derived from them can go down as well as up and you may not get back your initial investment.
Further news and insights
Important information
The information in this document is believed to be correct but cannot be guaranteed. Opinions, interpretations and conclusions represent our judgment as of this date and are subject to change. Past performance is not necessarily a guide to future performance. The value of assets such as property and shares, and the income derived from them, may fall as well as rise. When investing your capital is at risk. Copyright Investec Wealth & Investment Limited. Reproduction is prohibited without permission.

Award-winning solutions for financial advisers
Investec Wealth & Investment (UK) is a trading name of Investec Wealth & Investment Limited which is a subsidiary of Rathbones Group Plc. Investec Wealth & Investment Limited is authorised and regulated by the Financial Conduct Authority and is registered in England. Registered No. 2122340. Registered Office: 30 Gresham Street. London. EC2V 7QN.