This section of our website is for Financial Advisers
This page and the others in this section are only appropriate for Financial Advisers or IFAs and are not suitable for individual investors. If you are an individual, or private investor, please visit our Private Client Wealth Management section.

By proceeding via the button below, you confirm that you have read and agreed to the Investec.com terms and conditions and you are not a US person.
Investec Wealth & Investment (UK) is committed to supporting belonging, inclusion and diversity and the communities in which we operate. We recently asked six female entrepreneurs and business leaders to share their views on what embracing equity means to them, and the steps they take to achieve equity within their own lives.
1. "Support female-led businesses."
Michelle de Klerk, Founder of The Women's Chapter
"When women thrive, communities and economies thrive," says Michelle de Klerk, founder of The Women's Chapter. "The Rose Review originally highlighted that if women started and scaled new businesses at the same rate as men, up to £250bn of new value could be added to the UK economy."
The potential of women in business and women-led business is exponential. "Women are the world's largest emerging economy, controlling around 85% of consumer spending decisions, so the potential to take 'women supporting women' to a whole new level – just through using the power of our purses – is off the charts."
In practice, Michelle believes that this means taking frequent, active steps to remain open-minded. "I try to assume positive intent, which means believing that people are doing the best they can with the resources they have available to them."
As for Michelle's mantras? "I have many," she says. "Be fearless. Be true to yourself. Be open, honest and trust your gut instinct. Most of the time, the biggest obstacle you will face is your own fear. If you have the fundamentals of health and people who love you, nothing can ever be that bad. And, as Nelson Mandela famously said, 'It always seems impossible until it is done.'"
2. "Recognise your own biases."
Aisling Connaughton, Co-Founder of Cyd Connects
"Both bias and unconscious bias is all around us and deeply conditioned," says Aisling Connaughton. "Take the time to recognise it, become aware of it. Then learn from it and think about how you can do better. Equity is about recognising that each person has different circumstances and allocating the exact resources and opportunities needed to reach an equal outcome."
The impact of equity goes beyond individual empowerment and improves our societies and environment, she explains. "I was on the ground at COP27 and the research has finally caught up with what we all know in our bones; women leaders deliver climate solutions. The UN Secretary General has published research that clearly shows one of the solutions to the climate crisis is more women in business. That means championing female business leaders is now more important than ever."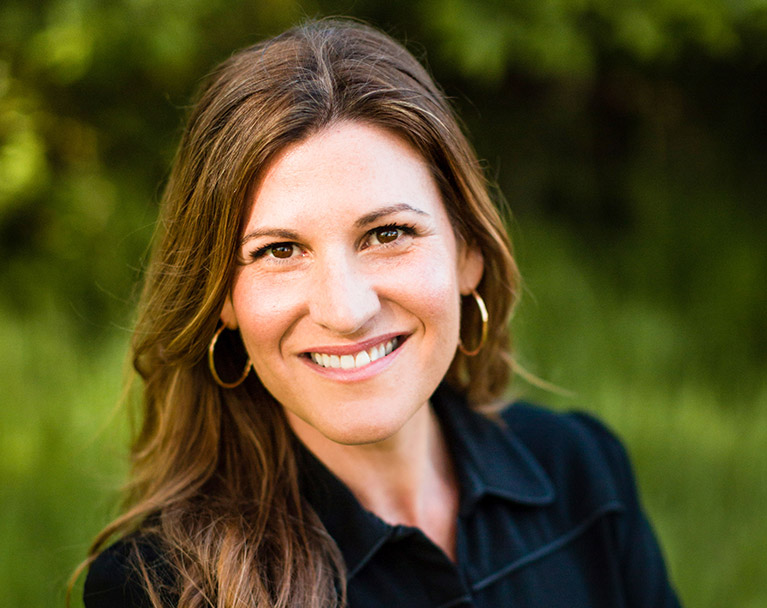 Michelle de Klerk,

Founder and Director, The Women's Chapter
When women thrive, communities and economies thrive.
3. "Shape your world according to your values."
Sara Roberts, CEO and Founder of Healthy Nibbles
"In 2022, we refreshed Healthy Nibbles' values to reflect both the business we have become, our hopes and vision for the future," says Sara Roberts. "One of them, 'to build an ecosystem reflective of humanity', puts equity at the centre of who we are and every action we take."
To do this, Sara creates an environment of openness, transparency and dialogue. "Every person brings intellectual and emotional value to the table, and is diverse in their backgrounds and viewpoints. When the uniqueness of individuals is combined, it creates a powerful driver of change.
"Come to the table with an open heart and mind. As individuals, we do not know what it is like to be anything other than who we are and the experiences that have formed us. Therefore we must accept what we do not know and be open to finding out about life experiences lived by others."
4. "Have difficult conversations."
Alicya Sinclair, Founder of Sinclair London
"Truly embracing equity means acting with clear intentions and being self-aware, as well as having open discussions about what embracing equity actually means," says Savile Rowe-trained Alicya. "People have to be willing to be held accountable for their own actions and words. Not everyone likes change, and until we start making those conversations part of our new normal, we will face challenging moments of creating a culture of equity."
For Alicya, this also means leading by example. "Leadership starts from the top and if the ones who are steering the corporate ship are not always self-evaluating and open, then the challenge will remain."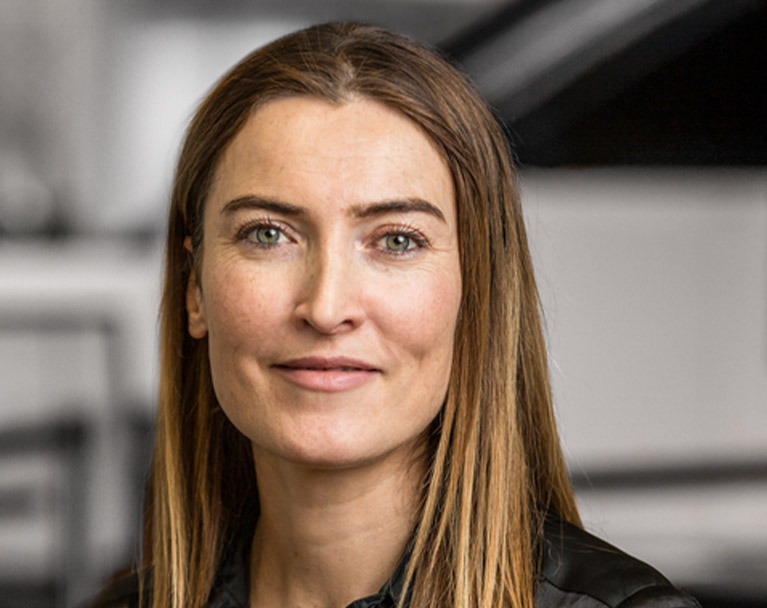 Lorraine McHugh,

Chief Operating Officer, Investec Bank Plc
I am mindful that new ideas probably won't come from someone who looks or sounds like me – otherwise I could have come up with that idea.
5. "Understand that we all face different challenges on the road to equity."
Michelle Viar, Founding Partner of Thoroughbrand Digital
"Equity does not just mean equity among people like you and me; it means equity across all spectrums of humanity and walks of life," says Michelle Viar.
"One day per week I still work in my husband's 480 year old ironmongers," she says. "The people who come through the door are old, young, rich, poor, well-educated, and not. You never know who is walking through that door based purely on appearances, and you can likewise never assume what it is that they want or need, or what it is that they might add to your knowledge or indeed, to your day. Approach everyone as you would want to be approached yourself," she adds.
6. "Embrace the benefits that being female brings to the table."
Lorraine McHugh, COO at Investec Investec Bank Plc
While we should strive for equity, we should also acknowledge that we are all different, says Lorraine McHugh, COO of Investec Bank Plc. "I have never tried to be equal to others," she says. "I am mindful that new ideas probably won't come from someone who looks or sounds like me – otherwise I could have come up with that idea. I embrace the benefits that being female brings to the table."
Further news and insights
Important information
The information in this document is believed to be correct but cannot be guaranteed. Opinions, interpretations and conclusions represent our judgment as of this date and are subject to change. Past performance is not necessarily a guide to future performance. The value of assets such as property and shares, and the income derived from them, may fall as well as rise. When investing your capital is at risk. Copyright Investec Wealth & Investment Limited. Reproduction is prohibited without permission.

Award-winning solutions for financial advisers
Investec Wealth & Investment (UK) is a trading name of Investec Wealth & Investment Limited which is a subsidiary of Rathbones Group Plc. Investec Wealth & Investment Limited is authorised and regulated by the Financial Conduct Authority and is registered in England. Registered No. 2122340. Registered Office: 30 Gresham Street. London. EC2V 7QN.