Choosing a partner to look after your money is a big decision. We believe that to be successful, our role is more than numbers. That's why our approach is to focus on building a trusting relationship with you, to understand your goals so that our service is personal from the very start.
Step one

We'll get to know each other

Everything starts with a conversation. Not only does it give you the opportunity to meet and learn more about Investec Wealth & Investment (UK), but we take this time to understand what really matters to you and your loved ones and what your goals and passions are. By learning about you and your aspirations, we can start to identify the right service we believe is best suited to your objectives – which could be Investment Management, Financial Planning or a combination of the two.

Step two

Selecting the right financial strategy

To manage your money effectively we need to recommend a financial strategy that takes into consideration your financial knowledge and experiences. We will ask you all about yourself, your circumstances, your goals in life and your attitude to risk. In addition, if you are working with our Financial Planners, we'll also carry out an independent financial review of your current arrangements to get an overview of your finances. Once we've built up a clear picture of you, we can begin to create a holistic plan that fits you as an individual.

Step three

Building your tailored plan

We'll analyse all the information you have provided, to build you a bespoke plan to help meet your financial goals. It will outline our recommended approach along with any fees and charges.

Step four

Putting your plan into action

Managing your plan is a continual process rather than a one-off event. We will closely monitor it, and make sure that your plan remains in line with your objectives. If you have an investment portfolio with us, your Investment Manager will measure its performance against market benchmarks and liaise closely with our in-house Research Team to keep abreast of market developments and take advantage of opportunities.
Our commitment to you
We are committed to providing you with a service that goes above and beyond, so as part of our ongoing relationship with you, you can expect:
A dedicated partner
When you partner with us, you'll have a dedicated Investment Manager and/ or Financial Planner who will not only work with you to understand your goals and put your plan into action, but who will also stay in touch regularly to discuss: 
How your investments are performing
Relevant insights within the financial markets
Any legislative changes that might impact the way your finances are structured (for example changes to personal pension rules, or inheritance tax rules)
Any changes to your circumstances that might impact on your plan.
Of course, if you have any questions or queries, we're available on the phone or email whenever you may need us. 
A plan that flexes
We understand that your circumstances may change over time, which means your goals and aspirations may do also. We'll ensure that your plan, and investment portfolio if you have one, keeps pace with these changes, and make alterations as necessary.
Your finances at your fingertips
Access your account online, or via the Investec App at any time to view the investments you hold with us. You can keep up to date on pricing¹, transactions and view your quarterly valuations.
¹15 minute delay on live pricing
Regular reporting & communications
Throughout the course of the year, we will send you quarterly valuations and an annual tax report. You'll be able to see exactly what we have invested in on your behalf and the performance of your investments. Our in-house research team also produce regular commentary with their insights and analysis on the stock market, which you can receive weekly or monthly.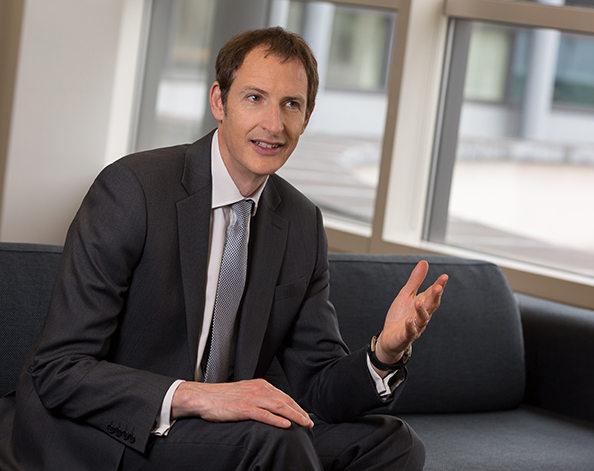 John Wyn-Evans, Head of Investment Strategy
The aim of the research process is to enable Investment Managers to provide bespoke portfolios of high quality investments for the long term.
Behind your bespoke investment portfolio is a team of over 20 research experts
We bring together the best ideas from all of Investec Wealth & Investment's (UK) resources in our pursuit of our commitment to you. Sitting at the heart of this, is our Global Investment Strategy Group (GISG).
This team directs the investment strategy that informs and shapes your investment portfolio by analysing what they think the global economic outlook will be over the next 18 months.
In addition to this global strategic thinking, in order to build your investment portfolio we assess and select only the best investments from tens of thousands available to us. Our 20+ strong in-house Research Team meet hundreds of fund managers every year, to help gain a deeper understanding of each fund and its process. This in depth and face-to-face approach, allows us to seek out investment opportunities from fund managers who we believe could add value to your portfolios over the long term. 
Managing Your Investments
PDF
Investec Wealth & Investment (UK) is a trading name of Investec Wealth & Investment Limited which is a subsidiary of Rathbones Group Plc. Investec Wealth & Investment Limited is authorised and regulated by the Financial Conduct Authority and is registered in England. Registered No. 2122340. Registered Office: 30 Gresham Street. London. EC2V 7QN.