In life, everyone has goals they'd like to achieve – no matter how ambitious. Finding the way to do so can sometimes be a challenge. But wealth management is the process of putting together a bespoke financial plan that is specifically designed to help you reach those goals. 
Wealth management can be as simple as helping you to invest some of your money. It can also be much more comprehensive. A full financial review can take a close look at all areas of your personal finances, such as your outgoings or options to improve tax efficiency.
Above all, this type of service can help you take control of your future. It can make your money work for you and unlock numerous opportunities. But what exactly is wealth management? And how do our dedicated specialists support you with your ambitions in life?
Wealth management explained
The financial services sector combines many disciplines and specialisms – including fund managers, financial advisers, and stockbrokers. But what is wealth management, and what is its role in your life? Simply, wealth management is the service that brings together all aspects of financial services in one, holistic package.
It is a process that's based entirely on your specific needs and ambitions. Are you looking to plan for retirement? Is the idea of owing Inheritance Tax (IHT) on your estate creating concerns? Or do you believe there must be a more efficient way to organise your finances? We are here to help – providing a comprehensive service to manage your wealth in a way that's right for you.
Our wealth management services
In practice, what can wealth management mean to you? Each client is unique in their aims – and our service reflects this. We can draw on the extensive expertise of our teams across two distinct areas to powerful effect: Financial Planning and Investment Management.
Financial Planning
Are your finances ready for what comes next in life? Or again after that? Our highly-experienced Financial Planners will sit down with you to understand what your goals are. By doing so, we can create a unique plan that aims to tick all the boxes that matter to you. 
Investment Management
Can your accumulated wealth work for you? No matter if the goal is to generate extra income or protect what you have, let our Investment Managers support you. Their role is to create tailored portfolios that reflect your interests, risk appetite, circumstances and life ambitions.
Helping you bring your finances into focus
Taking the time to plan your financial future is one of the most important investments you could make. At face value, wealth management helps you to make better decisions about your money. But don't overlook the peace of mind this can achieve for you and your family too.
Providing for your own future? Thinking about how your family would manage without you? Looking to pass your wealth onto your loved ones? For all these goals and more, wealth management helps bring together everything that matters to you in one coherent, ongoing strategy. 
Let's face it, life is rarely predictable. But you can feel much more confident about your future if you have a robust financial plan in place. And the combined expertise of our Financial Planners and Investment Managers can help you chart your path through life – whatever that may be.
What does a wealth manager do?
The role of a wealth manager is to ensure that you receive comprehensive financial advice that's relevant to your needs. As the client, the recommendations you receive are unique to you. There are no off-the-shelf suggestions – just tailored and appropriate advice. 
One thing that makes us different is the way we combine the internal skills and expertise of our people. It allows us to plan for every aspect of your wealth and what you're looking to achieve. To find out how our wealth management services can help you, get in touch.
Brits who took professional financial advice for 5 years between 2001-06 enjoyed an average increase in their assets of nearly £48,000 after 10 years
compared to those who took no advice.
* International Longevity Centre, 2019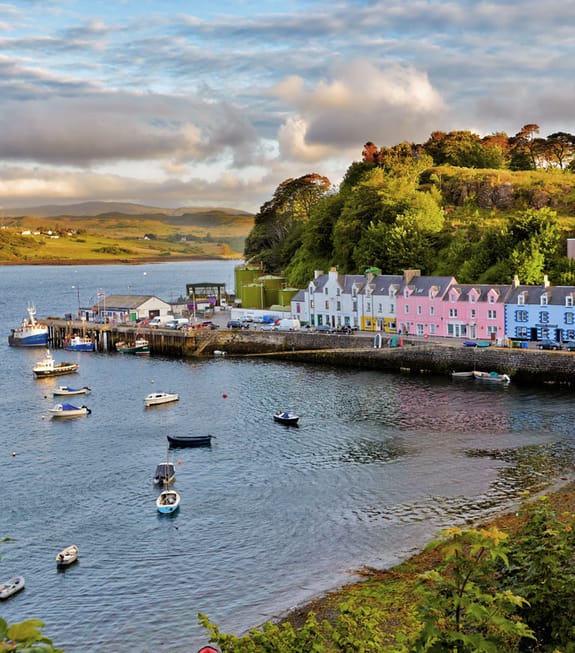 Realising the true value of wealth management advice
A 2019 study by the International Longevity Centre shows the value of wealth management advice. By 2014/16, "affluent" people who received professional advice between 2001 and 2006 were found to be better off by an average of £47,706. This is compared to those who did not.
The undeniable benefits of advice are also evident in retirement planning. A major report1 found that, at retirement, those who took advice had average pension pots nearly £50,000 higher than those who didn't. Earlier advice can also boost your confidence in your readiness to retire2.
In addition, industry experts estimate that the overall value of professional advice and expertise is worth an extra 3-4% per year to investors3,4.
Optimise your tax allowances
One area wealth management can be helpful in is getting to grips with the UK's intricate and ever-evolving tax system. It can often be tricky and time-consuming. But we designed our services to help you make the best use of your money.
Our tax planning recommendations can ensure you're tax-efficient. This means making the most of the allowances and reliefs available on income tax, capital gains tax, ISAs or pensions.
Why don't we ask for wealth management advice?
If you're ill, you go to the doctor. If you're running a business, you use an accountant. This all sounds sensible, doesn't it? We seek out experts for important decisions because they have the training and knowledge that we don't. Yet the same doesn't always apply to our money.
From growing investments to retirement and inheritance tax planning, most of us need to seek good financial advice at some point. So, why is it that – when it comes to our money – a lot of people seem reluctant to seek expert help?
Is it our British reserve that makes us hesitant to share the details about our finances? Are we put off by the myths that surround the topic? Do you have to be rich? Is it too expensive?
The reality is that building wealth, or just making your money go further, has a huge effect on what we can achieve in life. It impacts the goals you can pursue or the people you can support. And all the hard evidence suggests it does pay to get advice – both financially and emotionally.  
Do I need a minimum amount of wealth?
Each wealth management service provider has its own criteria on this matter, and it differs depending on the service you need. We can help different people in different ways – our typical client has more than £250,000 to invest or plan their financial future with.
You should also consider if the cost of wealth management services is "worth it" when thinking about your wealth. After all, paying more than you can afford won't get the results you want.

The benefits of wealth management advice
It turns out that more than a third of us admit to having regrets about financial products we arranged ourselves3. From mortgages to pensions, a lack of awareness of the benefits that come with getting expert advice can lead us to regret our own uninformed decisions.
Many self-managing investors can also make costly emotional decisions with their investments instead of rational ones. It might be that you bought an investment at a high, then sold it when it fell in value. Or perhaps you failed to diversify your investments.
We believe wealth management is the difference between finding a solution and finding the solution that's right for you.
Trust us with your financial future
Having wealth management explained in clear, simple-to-understand terms is one thing. But it's another to know how it can then support you and your family. We offer our bespoke wealth management services with integrity and openness at the heart of everything we do.
It's about trust. It's about peace of mind. And it's about gaining the confidence that you can live the life you want to lead. Our dedicated Financial Planning and Investment Management experts will work with you to make that happen. Our strategies are based on sound experience too.
We're responsible for £40.7 billion5 of client assets – and here are more reasons you can trust us:
Expertise

The depth of our expertise means we can open up numerous opportunities to you.

Resource

You'll be supported by a team with experience in all aspects of wealth management.

Insight

We have an in-house research team to help us deliver the very best service to you.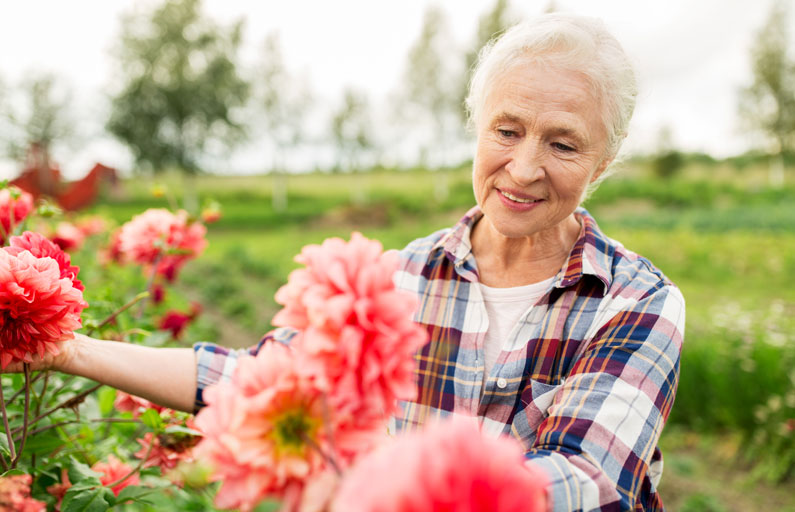 Gillian Reynolds, CBE
I truly feel my advisers understand my individual situation. Over a decade of profound external political challenge, they've given me excellent guidance.
Portfolio management vs. wealth management – what's the difference?
It can sometimes be easy to confuse and conflate financial services terms. When talking about portfolio and wealth management, the simple difference is that one is a part of the other.
Portfolio (or investment) management forms part of a broader wealth management strategy. It involves making recommendations or decisions that can grow the value of an investment portfolio. It covers anything from stocks to commodities, bonds and other instruments.
This can feed into your wealth management plan, depending on your life goals. It could be one aspect of a tailored strategy to grow your income now or in later life. And you could benefit from this in conjunction with other areas of financial planning, such as tax planning.
The emotional benefits of wealth management
To explain wealth management, we also need to look beyond the financial gains you can benefit from. In-depth research from the Financial Conduct Authority shows that people who are drawn towards taking regulated advice overcome problems such as lack of knowledge, confidence and time6. They welcome access both to specialist expert opinion and a broader range of products than they could manage on their own.
A good adviser helps you define your goals. From this, they create a tailored plan or strategy that matches your needs and reflects the level of risk you're comfortable with. In addition, they regularly review your plan with you and help you to stick to it. At the same time, they'll make sure your money is working hard for you; giving you the financial freedom to pursue your life goals with confidence and peace of mind.
1 MetLife, Value of Advice report, 2015
2 The Value of Advice, Unbiased.com
3 Russell Investments 2017 Value of an Advisor (sic) report
4 Vanguard
5 As at 31 March 2023
6 Financial Advice Market Review, FCA
Investec Wealth & Investment (UK) is a trading name of Investec Wealth & Investment Limited which is a subsidiary of Rathbones Group Plc. Investec Wealth & Investment Limited is authorised and regulated by the Financial Conduct Authority and is registered in England. Registered No. 2122340. Registered Office: 30 Gresham Street. London. EC2V 7QN.