We believe that through creating enduring worth, we can build a better society. The cost-of-living crisis is having a broad range of negative implications for our clients, our people, and our communities. Prior to the cost-of-living crisis, eight per cent of the population were already facing food insecurity, this figure is expected to worsen of the next 12 months. In addition, charities themselves are facing operational problems, intensifying an already challenging situation. 
Investec is delighted to partner with The Felix Project and FareShare, who have committed to help Investec support the delivery of one million meals to people who need it most.

Together, we will work towards fighting against food waste and hunger across the UK. We are encouraged by the impact that can be made through our support and through a volunteer programme we will be undertaking…true examples of the power that can come through purpose.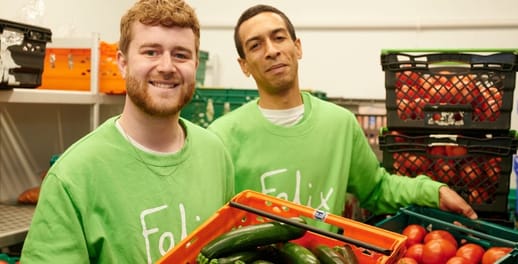 The Felix Project
The Felix Project collects fresh, nutritious food that cannot be sold. They deliver this surplus food to charities and schools so they can provide healthy meals and help the most vulnerable in our society. Since October 2022, 47 Investec volunteers have donated 213 hours to deliver meals. Investec will continue to support the Felix Project. You can support too, through donating.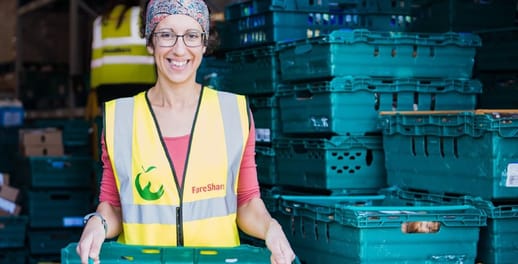 FareShare
FareShare redistribute surplus food to charities that turn it into meals. They believe no good food should go to waste. They've prevented 75,371 tonnes of CO2e emissions from waste while delivering 130 million meals worth of food to vulnerable people. Investec will help FareShare to deliver another 500,000 meals this year across various locations in the UK. You can support too, through donating.
Further work in the community
Investec supports and partners with organisations that help others grow, deliver a positive impact on society, and create enduring worth.