Protecting the environment
Reducing our impact and promoting preservation
Climate change poses a great threat to the economy and society. To help address this, we work hard to reduce our environmental footprint, promote positive behaviour through education and preserve biodiversity.
Sustainable action from within

Our UK environmental initiatives are coordinated and communicated by a group of passionate employees and suppliers called Team Green. The group is led by our sustainability team and contains 104 volunteers. It spans 27 of our offices globally including the UK, Ireland and the Channel Islands. Team Green runs national campaigns as well as local events.

An award-winning initiative

We're proud to set the bar higher when it comes to environmental best practice. Our external recognition includes 15 Clean City Awards from the City of London Corporation for best practice in our waste management efforts.
Promoting sustainable operations

A business is only sustainable within a healthy natural environment, and we work hard to reduce our footprint. Our operational environmental programme focuses on six key areas of sustainability: energy, waste, water, air quality, sustainable procurement and sustainable travel.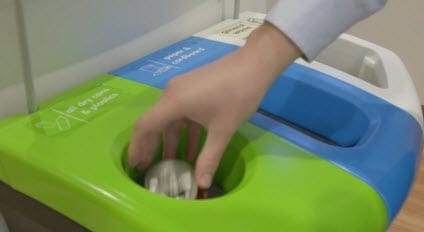 Managing our waste
Our mantra is to avoid producing waste at all costs – and we believe no waste should make it to landfill.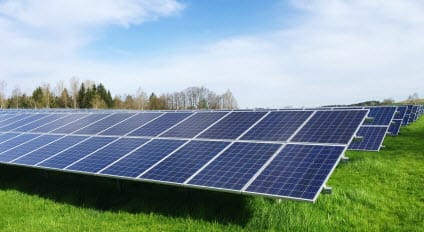 Reducing energy use
Since April 2019 we've reduced our energy usage by 23% against a growing headcount.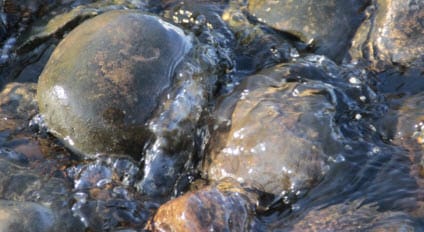 Use of water
Water is a precious resource, and we strive to use it responsibly.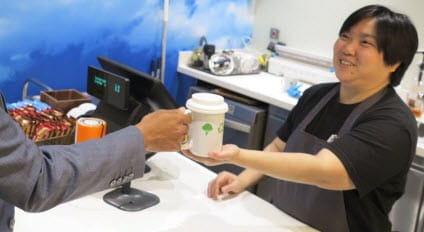 Procurement
We source goods and services in a way that achieves value for money on a whole life basis.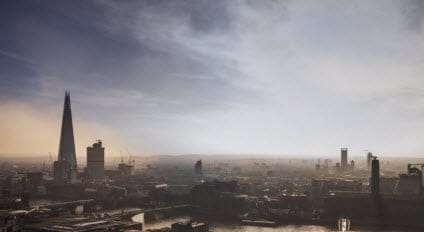 Air quality and travel
We invest in effective alternatives to business travel, such as teleconferences.
Managing our waste
Our waste policy is simple: no waste should make to landfill. We recycle whenever possible and as a last resort, we use incineration to generate energy. To do that, we first look at what we consume and how. We then do everything we can to source and promote reusable alternatives to disposable products.
As a result, 84% of our waste was recycled last year. Thirty-four per cent of this was recycled food waste which was turned into biofuel. Landfill is only an option when other alternatives are not available locally: we engage our people in waste best practice conversations.  For every wheelie bin of waste food collected, our waste management partner offers the food redistribution charity FareShare the funds to feed one person in need. This resulted in 246 free meals offered to the community last year.
Reducing energy use
We're always looking at ways to reduce our use of energy, and we invest in renewable energy in our buildings wherever possible. For example, we installed smart electricity meters throughout our offices, and replaced our PCs with more energy efficient alternatives.
As a result, since April 2019 we've reduced our energy usage by 23% against a growing headcount and saved more than £300,000 along the way.
Use of water
Water is a precious resource, and we strive to use it consciously. Throughout the majority of our UK offices, we run initiatives to save water. For example, we adapted the showers and bathroom cisterns of our largest building so they dispense less water without compromising efficiency, and we installed the state-of-the-art toilet system Properlair throughout our UK office. Propelair uses 1.5 litres of water per flush compared to a standard toilet system that uses approximately seven litres.
We also run education campaigns in our offices, for example in support of World Water Day, to help our people save water at home too. 
Procurement
We're as dedicated to our suppliers as we're to our clients – it's part of who we are. We work together so we can source goods and services in a way that achieves value for money on a whole-life basis. This means that whatever we procure must benefit us, the society and the economy, while minimising damage to the environment.
An example of this is our sourcing and distribution of reusable mugs and reusable takeaway coffee cups. We no longer supply disposable coffee cups in our internal coffee shops. Our procurement process in general also includes social and environment clauses.
Air quality and travel
Air pollution is on the rise, and emissions from road traffic is one of its major causes. As a global organisation, our people need to travel regularly to meet client requirements. However, we invest in effective alternatives to business travel, such as videoconferencing technology alternatives across our buildings.
On a local level, we also encourage more active travel, such as walking and taking public transport. We promote greener commutes for our employees, for example through a low-emission car hire scheme and cycle to work facilities. We include our travel footprint under scope 3 of our annual carbon footprint.
30%
reduction in Investec plc carbon footprint since 2019
Net zero carbon emissions
achieved by Investec Group in 2020 with an ongoing commitment pledged
CPD B-list rating
Awarded for our commitment to mitigate climate change
Environmental certifications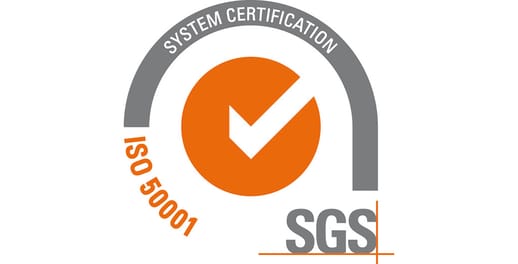 Investec's Energy Management System has been certified to the international energy standard ISO5001 in 23 of our UK, Ireland and Channel Island offices since 2018.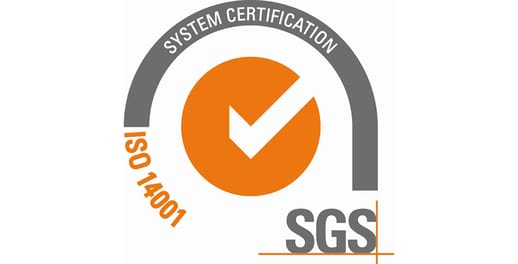 The Environment Management System at Investec Gresham Street – our largest UK office –  has been certified to the international environment standard ISO14001 since 2012.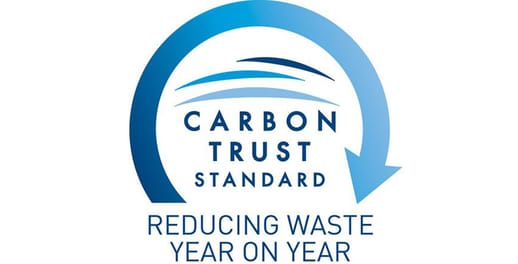 Investec Gresham Street has been certified to the Carbon Trust Waste Standard since 2014. This reflects a best practice approach to measuring and managing environmental impact.

Improving our community and environment

As part of our environment programme, we engage our employees with volunteering opportunities that help improve the surrounding area for communities local to our offices.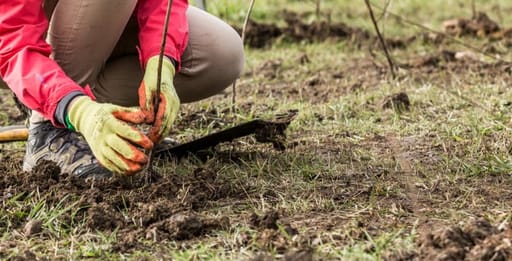 Trees for Cities
Trees for Cities delivers projects with both social and environmental impact. The charity engage local communities and schools to plant trees, shrubs and to grow food, in order to reconnect urban areas with nature. Having co-funded projects with Trees for Cities in east London and Manchester, we also arrange for teams of our people from Leeds and Reading to roll their sleeves up and improve the local environment.


Project grants for charities
Apart from our partner organisations, we also support small to medium charities through small project grants. If you represent a charity that works in our focus areas – education, entrepreneurship and/or environment – and are local to one of our offices, you can read the full criteria below to find out more, and get in touch.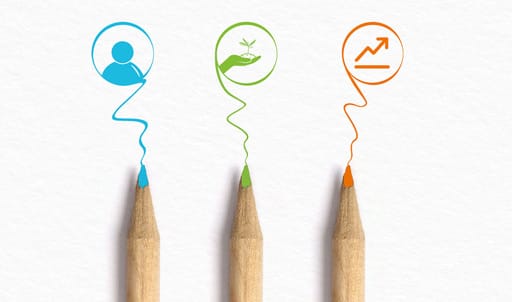 Out of the Ordinary stories
Read the stories behind our sustainability projects in the UK, Channel Islands and Ireland

Video: our approach to waste

Investec's environmental champions, Team Green, and waste management partners Paper Round talk about what sets our approach to sustainability apart.
Recent awards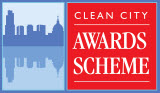 We won our 15th Premium Award in the City of London's Clean City Awards 2019. These prizes include the Chairman's Cup in 2006, 2013 and 2017.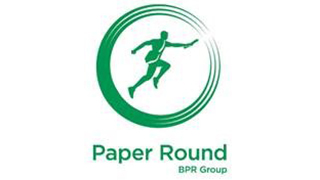 Investec London received an Environmental Excellence Award at the Paper Round Awards in 2018 to mark best practice in sustainability.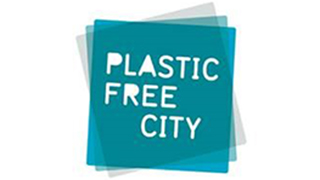 Investec London was invited to be one of three launch partners for the Plastic Free City campaign by the City of London Corporation.
Corporate responsibility at Investec
Download our policy statements
UK environmental and energy policy statement
Group environmental policy and climate change statement
You may also be interested in:
Supporting our communities
Our award-winning community programme focuses on education, entrepreneurship and the environment. 
Investing in our people
It's the passion and dedication of our people that enables us to deliver superior client service and value for stakeholders.
Operating responsibly
Our business decisions are driven by our values and the intention to live in society, not off it.