Celebrating diversity,
inspiring inclusion
Talent is everywhere, but opportunity is not. Diversity helps us innovate, adapt and thrive in a fast-changing world. We can only unleash this in an inclusive environment.
This means not just accepting differences, but making sure that everyone is and feels included. Embracing diversity is part of Investec's culture, and one of our key values.
A diverse and representative workforce encourages creativity, fosters innovation and recognises talent wherever it may be. Having an inclusive culture unlocks our people's full potential and encourages them to make a greater contribution to our success.


Our workforce needs to reflect our diverse client base and the communities in which we do business. In line with Investec's value of fostering open and honest dialogue, diverse perspectives provide the challenge needed to test decisions and mitigate risk. Diversity of thought inspires creativity, helping us find new ways to help clients and stakeholders.

Colleagues are proud to work for a diverse and inclusive organisation, which inspires commitment to grow with the business. Our commitment to diversity and inclusion improves our reputation as an employer and partner of choice for prospective colleagues and clients.

Multicultural
To share information, provide support and best practice on how to make the workplace more inclusive. To create a workplace where multicultural colleagues can thrive and feel empowered to engage and develop their entrepreneurial spirit.

Gender Balance
To inspire, empower and support female colleagues in achieving their full potential. To develop and implement gender-diverse policies and to provide internal and external networking opportunities.

Lesbian, Gay, Bisexual and Transgender
To foster a safe working environment reflected in our culture and values for all staff who identify as LGBT+, provide a support network for colleagues with LGBT+ family and friends and advocates for equality.

YoungMinds
To help foster a dialogue among the future leaders of Investec, in order to provoke and engage thinking around diversity and inclusion, and inspire everyone to challenge the status quo.

Commitment to inclusion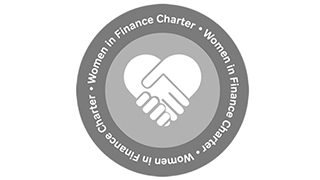 We're committed to promoting greater gender diversity in the workplace. As part of this, we have signed the HM Treasury's Women in Finance Charter.