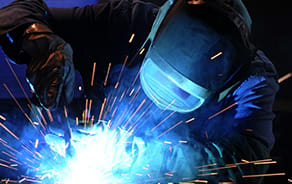 Investec Manufacturing PMI Ireland June 2018
The latest Investec Manufacturing PMI Ireland report shows that the sector enjoyed a strong finish to Q2.

The headline PMI rose to 56.6 in June, a five month high, from May's 55.4 reading amid higher client demand. New Orders received were the best seen in 2018 so far, with higher growth from both domestic and overseas customers.

While the rate of growth in New Export Orders was marginally slower than in the previous month, panellists reported a number of bright spots, with higher demand seen from the likes of India, Russia, the US and UK.

Given the ongoing growth in customer orders, it is no surprise to see an uptick in both the Quantity of Purchases and Employment indices. Despite these extra resources, a further rise in Backlogs of Work (the 14th in as many months) was recorded, while Stocks of Finished Goods were depleted for a fourth successive month as firms used inventories to try to meet client orders.

There were indications of pressure on the margin side, with Input Costs increasing at a marked pace due in the main to higher raw materials prices (aluminium, steel, oil, plastics and timber were all cited by panellists). While firms were able to defray at least a portion of this by upping Output Prices once again, the rate of sales price inflation slipped to the weakest since January. This likely explains June's report being the fifth successive survey period in which the Profitability index recorded a sub-50 reading.

Notwithstanding this, however, the forward-looking Future Output index remains very elevated, with around 55% of firms expecting to see a rise in production over the coming year, with this assessment based on the anticipation of stronger growth in export markets in particular. With global growth expected to remain close to 4% per annum into the medium term, we think this optimism is well founded.

To view this full report please click here.