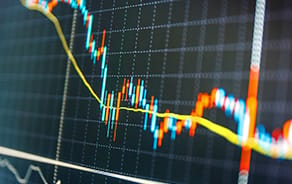 Investec Services PMI Ireland April 2018
The latest Investec Services PMI Ireland report shows a marked recovery in growth in business activity in April, likely helped by the easy comparative provided by the adverse weather in March.
The headline PMI strengthened to 58.4 in April, a three month high, from the 56.5 recorded in the previous report.
The report shows an acceleration in demand, with New Business firming to a six month high while New Export Business was the strongest in the current 17 month sequence of expansion. In turn, this increased demand saw Backlogs of Work increase at a faster pace, extending a series of unbroken growth that commenced in June 2013.
Amid attempts to alleviate capacity pressures, and in anticipation of further new business growth, service providers took on extra staff in April, with Employment increasing at the quickest pace in the year to date.
On the margin side, higher staff costs combined with rising fuel and insurance prices to produce the strongest upturn in input costs for 16 months. Robust demand conditions enabled companies to pass at least some of these cost pressures to customers, helping the rate of expansion in the Profitability index to inch higher in the period to end-April.
The forward looking Confidence index improved to a seven month high, suggesting that there is more to the stronger readings in this report than just the absence of the inclement weather that dampened the previous month's performance. In any event, this week's Manufacturing and Services PMI releases point to a bright start to the second quarter of the year for much of the private sector.
To read more please, click here.