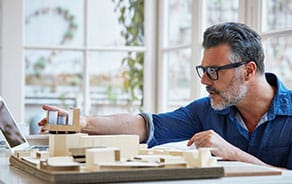 Investec Services PMI Ireland August 2018
The latest Investec Services PMI Ireland report shows that the sector recorded another sharp rise in business activity in August. The headline PMI increased to 58.0, having fallen to a four-month low of 57.4 in July.
The improvement was driven by strong client demand with the New Business index increasing slightly from the prior month's level and indicating a sharp rise in activity. Although the rate of expansion in New Export Business slowed to a five-month low in August, this index also pointed towards strong levels of growth with some panellists reporting higher order volumes from clients in the UK.

Unsurprisingly, companies responded to increased demand by adding to headcounts at the fastest pace seen in 2018 so far. Rising new business resulted in a further accumulation of Backlogs of Work during August, although the pace at which outstanding business increased eased in the month.

Turning to margins, Input Costs rose sharply once again last month, with panellists attributing this to higher staff and fuel costs. In response, service providers raised their selling prices and to the greatest extent since March. Although profitability increased at a solid pace during the three months to August, the rate of growth eased to the weakest since the three months to April.

Looking ahead, although the Business Activity: Expected Levels in 12 Months' Time index slowed to its lowest level since October last year, its level is consistent with strong optimism amongst service sector firms. More than 44% of panellists foresee a rise in activity over the coming year, against 6% that expect a decline and optimism is again greatest in the Technology, Media and Telecoms (TMT) sector.

Considered alongside the Investec Manufacturing PMI Ireland report, this week's PMI releases suggest that the rate of growth in activity across much of Ireland's private sector remains strong.

To read more, please click here.