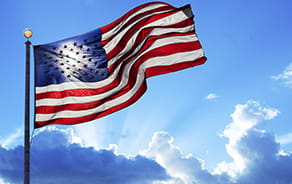 Brent hits $78/b - US withdraws from the Iran deal
Brent hit a high of 78 $/b last week. Though it touched the level just for an instant early on Thursday morning, it is another milestone in oil's long recovery.
The move coincided with Iran attacking the Golan Heights with rockets and Israel attacking Iranian targets within Syria which was seen by markets, rightly or wrongly, as highlighting the possible dangers ahead now the US has withdrawn from the Iran deal.

US crude has struggled to keep up with Brent though and the premium of Brent over WTI has increased to its widest level since the end of April. Interestingly, speculative long positions on Brent and US crude have actually been falling rather than increasing in recent weeks and this includes the latest available figures which are from last Tuesday. This is in spite of reasonable trading volumes.

The back end of the curve has also been doing well, in fact December 19 Brent has outperformed the front contract since the start of last week as the long dated contract rallied up towards 70 $/b. This is a much more significant development for corporates from a hedging perspective than the gyrations of the front contract and may be a sign that producers are easing up on forward sales which had until now been tending to keep the back end of the curve in check.

There is now a lot of speculation about whether other OPEC members might increase production to fill the gap left by a fall in Iranian production, as there is about how much Iranian production will decline. Certainly other OPEC members, Saudi Arabia particularly, have capacity to increase production and no doubt this will be a topic for discussion at the OPEC meeting on 22 June. For now we must keep a close eye on Iranian production and export figures to spot signs of a decline.

To read the full article, please click here.