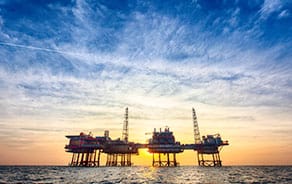 Brent struggles to capitalise on move higher
Despite trading over 75 $/b early last week for the first time since mid-July, Brent struggled to capitalise on this move, break the 50-day average at 75.70 $/b and trended lower again later in the week, dipping under 72 $/b on Thursday.
The weekly US inventory numbers reported on Wednesday, revealed a build in crude stocksof only 3.8m barrels while gasoline stocks fell by 2.5m barrels, which was not as bearish as the American Petroleum Institute's figures from the previous evening hadsuggested. Still, the market fell anyway.
Speculation over the approach of major buyers of Iranian crude to dealing with US sanctions is continuing and last week there were suggestions that China is goingto disregard them. Bloomberg has published a good summary of countries buying Iranian crude (click here). At the same time there have been reports that crudeexports from the Middle East dropped last month as producers in the region are struggling to export supply they added since June. It is probable the excess barrelsare being stored domestically.
Technically, Brent has now decisively broken out of its uptrend since the middle of July from the low of 71.19 $/b. Speculative long positions on Brent declined againand are now down to the same levels as last summer when Brent was under 50 $/b, though the extent of short selling is also much more limited than it was then. Lastweek's low in Brent at 71.84 $/b is the next level to look out for on the downside, followed by the July low at 71.19 $/b. After that we have 70 $/b and the 200-dayaverage just below it. On the upside, the 100-day average at 74.37 $/b is the first target followed by the 50-day at 75.33 $/b.
To read more, please click here