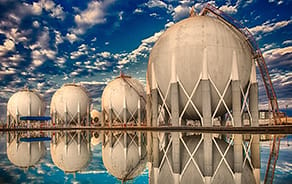 Is OPEC leaning towards production increases?
In the lead up to the OPEC meeting this Friday, Brent has fallen heavily.
There is a risk that the OPEC meeting might fail to reach an agreement between those who favour a production increase and those opposed to it, raising the prospect of a vague statement after the meeting and the likelihood of unilateral production increases from Saudi Arabia and Russia. In addition the looming trade war between the US and others has led to a risk-off sentiment in asset markets which is also putting downward pressure on crude.
 
We have written a detailed pre-OPEC meeting report (click here) which covers the issues and current supply / demand situation in detail.
 
Brent has been following a downward trend-channel from the highs over 80 $/b in May. Last week Brent crashed through its 50-day moving average at 75.50 $/b and has been trading under 73 $/b this morning. The bottom of the trend-channel and the 100-day average are just over 71 $/b and this will be a key level for Brent. Crude markets will be prone to further downside if OPEC fails to reach an agreement on Friday, whereas an agreement that enables a measured response to further declines in OPEC production might be positively received. If on the other hand, OPEC decides to stick with its current country limits, Brent could test 80 $/b again before long as declines in Iran and Venezuela could push the market into a wider supply / demand deficit.



To read the full article, please click here.