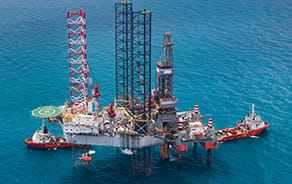 Oil markets range-bound ahead of OPEC meeting
Brent has been somewhat range-bound over the last week, mostly between 74.50 $/b and 78 $/b.
Perhaps the market is struggling to know how to behave ahead of the OPEC meeting being held on Friday next week? There has been talk of a production increase in the second half of this year, but it is not clear whether this would mean members with spare capacity increasing output to offset falls in Venezuelan or Iranian production, or an actual increase in overall production limits. There are also increasing signs of tension between OPEC members unhappy about Saudi Arabia and Russia running the show, while Trump, never shy of making his views known, has made the unusual step of appealing to OPEC to increased production by 1million barrels per day.
 
On Wednesday of this week we will get the International Energy Agency's report for the month of May which will provide an update on the supply / demand situation in the oil market for the first time since Trump re-introduced sanctions on Iran. It may be, at such an early stage, that little effect on Iranian production will be evident. However, news last week that Saudi Aramco has raised its official selling prices (the premium it charges over benchmark Oman/Dubai crude) for Saudi crude exports to Asia, might give us a forward looking pointer to a deterioration in demand for Iranian oil. The Saudi selling premiums have reached their highest levels since 2014 which suggests the supply/demand balance to Asia is working in the Saudi's favour and might indicate a fall-off in exports from Iran with which it competes for Asian demand.
 
Brent did break its 50-day average last week when it touched 73.81 $/b, but did not close below it. US crude futures are in a more difficult position technically and are trading around their 100-day moving average. Brent has an upward sloping trend-line support around 75 $/b, while a break through last week's low in the 73.80 $/b area could open up further downside with a possibility of testing the 100-day average around 71 $/b. On the upside, there is resistance around 77 $/b.
 
To read the full article, please click here.