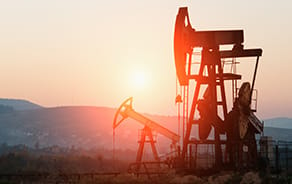 OPEC and Russia are likely to increase oil supply
As traders come back from the UK bank holiday weekend, there is a sharp fall in oil prices to digest.
In thin trading yesterday, Brent touched 74.50 $/b, its lowest level since early May after the Saudi Energy Minister Khalid Al-Falih was reported to have said that OPEC and Russia are likely to gradually increase supplies in the second half of this year to ease the concerns of consumers. He said "I think in the near future there will be time to release supply". This pushed Brent down through 77 $/b last Friday, to a low of 76.84 $/b, at the bottom of the trend-channel marked out by the rally up from the start of April (see attached). Yesterday, the sell-off was compounded by a risk off sentiment in other asset markets after it became clear that fresh elections were likely in Italy and a corruption scandal engulfed the governing party in Spain. US crude broke below 66 $/b.
 
The idea of softening production limits is an unexpected one to come from the Saudi's who are understood to want an 80 $/b oil price to support the sale of a stake in the state oil company Aramco IPO (which they say is likely to happen in 2019). However, it may be that any additional supply is aimed at discouraging the market from accelerating beyond 80 $/b rather than to bring it significantly down from current levels and could be less dramatic than the reaction of the market would suggest. However, after weeks of rising sharply it is not surprising the market has corrected lower on this news.
 
Brent's lows are about one dollar per barrel above the 50-day moving average – an average Brent has not touched since early April. There is a trend-line support a little lower; close to 73 $/b.

To read the full article, please click here.