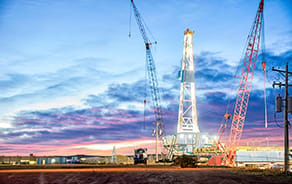 OPEC reaches an agreement
On Friday, OPEC reached an agreement to keep the current total limits on oil production unchanged, but signalled it will now attempt to comply with them.
Because some members, most notably Venezuela, have not been able to produce as much as they are allowed to, overall production from OPEC members and other nations that signed up to cuts agreed at the end of 2016, is around 600k b/d below where it could be, meaning there is over compliance with cuts.
 
In order to achieve OPEC's wish for production to be brought up to the overall limits, members with spare capacity will need to increase output to make up for those that cannot produce enough. The UAE oil minister, Suhail Al Mazrouei who led the press conference, was asked repeatedly about how this would be implemented. He always gave the same answer – the Joint Ministerial Monitoring Committee (JMMC - a committee formed of OPEC and non-OPEC members to monitor the implementation of cuts) will figure it out. As yet there is no plan as to how the limits will be reallocated. One simple approach would be to reduce the limits of those not producing enough by 600k b/d and increase the limits of members with spare capacity by 600k b/d – this would enable 100% compliance.
 
However, it seems unlikely members like Venezuela would give up unused limits in this way. Instead those unused limits might be left in place, so 100% compliance would in theory mean an additional 1.2m b/d hitting the market, even though this would not be achievable in practice. It seems that in order to enable 100% compliance with the old target, the limits will be increased by something like 600k b/d, but compliance with these reduced cuts will then be greater than 100%. No wonder there is confusion about what OPEC has agreed!
 
To read the full article, please click here.