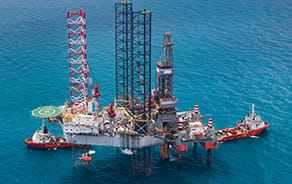 Trump's attacks OPEC for keeping oil prices artificially high
Trump's attack on OPEC for keeping the price of oil "artificially Very High" took an interesting turn last week after legislation was brought before the US Senate that aims to remove current sovereign exemptions from US anti-trust laws, that make OPEC member states immune to prosecution for fixing oil prices.
The No Oil Producing and Exporting Cartels Act (NOPEC for short!) has come before Congress before, in 2007, but was opposed by the White House. This time there is broad bi-partisan support and it seems likely Trump could be in favour too. OPEC is said to be consulting with lawyers to prepare a strategy to defend its members against the proposed U.S. legislation. Meanwhile, there have been mixed signals from Saudi Arabia on its policy to balance the market. On the one hand there were reports that Saudi Arabia was offering extra barrels to buyers in Asia, presumably to allay fears over US sanctions on Iran, which helped to bring Brent down to fresh recent lows near 71 $/b. However, towards the end of the week the Saudi's were trying to talk the price up amid concerns it was having trouble selling the extra barrels it has been pumping, by providing reassurance it would not over supply the market.
Though Brent has stabilised under the 100-day moving average, it remains in a technically sticky situation. Since its low at 71.19 $/b on Wednesday, the low of the day on each consecutive day, has been higher than the last and this pattern now provides a support around 72.70 $/b. In spite of this trend, crude has not managed to capitalise on brief moves over the 100-day average. If the market can break higher, the key upside target is the 50-day average around 76.30 $/b. On the downside a break through the 71$/b area would open up a test on 70 $/b. A ratcheting up of global trade tensions after Trump accused both China and the EU of manipulating their currencies, might provide further headwinds for oil markets this week.
However, Trump has also been trading threats with President Rouhani of Iran and tweeted: "To Iranian President Rouhani: NEVER, EVER THREATEN THE UNITED STATES AGAIN OR YOU WILL SUFFER CONSEQUENCES THE LIKES OF WHICH FEW THROUGHOUT HISTORY HAVE EVER SUFFERED BEFORE. WE ARE NO LONGER A COUNTRY THAT WILL STAND FOR YOUR DEMENTED WORDS OF VIOLENCE & DEATH. BE CAUTIOUS!"
To read more, please click here