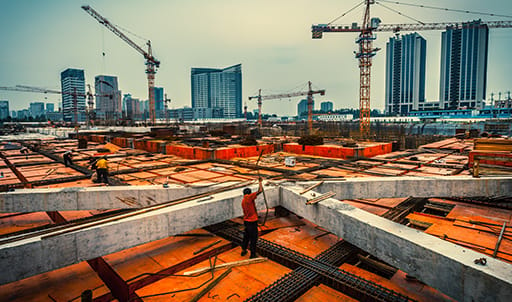 Irish REITs and Housebuilders: Crane count at a new high
The latest Irish Times monthly 'crane count' for Dublin, conducted in conjunction with Savills, showed that a record 109 behemoths loomed on the capital's skyline on New Year's Day.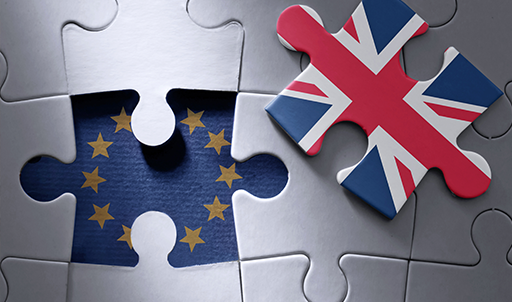 Irish Banks: Credit Unions to be allowed to raise maximum lending rate
The Irish Minister for Finance is set to raise the maximum lending rate which the Irish credit union sector can apply to customer loans, in a measure that should allow the sector to expand services to riskier borrowers and loan types.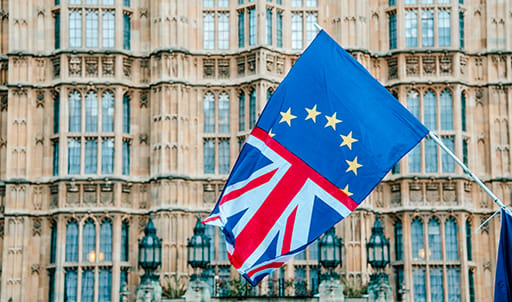 A meaningful vote on Brexit
Parliament returns from its Christmas recess today, with MPs set to begin (resume) the debate on the Brexit deal struck with Brussels on Wednesday.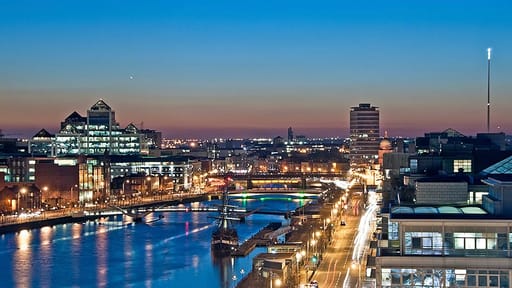 Glenveagh: Unit sales above expectations in FY18
Glenveagh Properties issued a trading update this morning for the year ended 31 December in which it reported unit sales of 275 for FY18, ahead of company guidance of 250 and our forecast of 259, reflecting strong demand for its first-time buyer product at the affordable end of the market.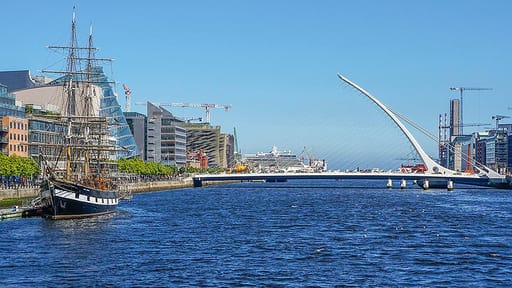 Irish Banks: Central Bank rules to encourage more switching
New consumer protection rules brought into force by the Central Bank of Ireland this week, which are designed to encourage additional transparency and pro-active consumer interaction by lenders, are likely to support a further increase in the rising trend of mortgage switching in Ireland, in our view.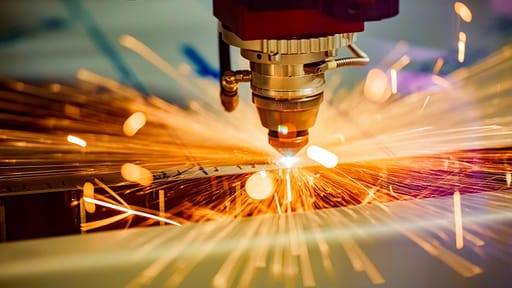 Irish Economy: Manufacturing PMI softens in December
The latest IHS Markit Manufacturing PMI release shows that the manufacturing sector here had a slower end to 2018, with the headline PMI cooling to a nine month low of 54.5 in December.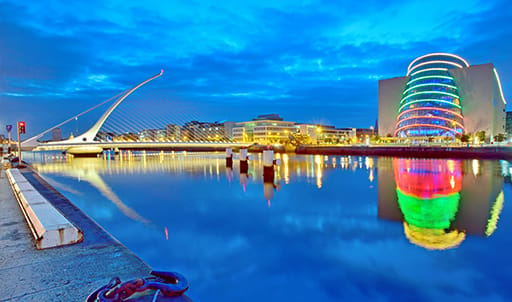 Ireland is the fastest growing economy in the EU28's for 2018
Today we release our final Irish Economy Monitor of 2018. The quarterly publication provides an overview of how the economy is performing and sets out our key forecasts. Happily, the latest data confirm that growth remains both strong and broad-based.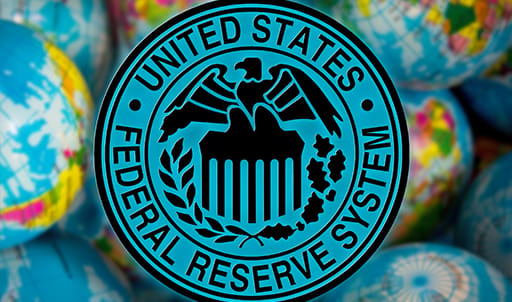 US President Donald Trump vents his disapproval of the Federal Reserve
Just ahead of tomorrow's crucial Fed meeting, where a 0.25% hike is all but priced in, US President Donald Trump, in a blistering tweet, vented his disapproval of the currently hawkish Federal Reserve.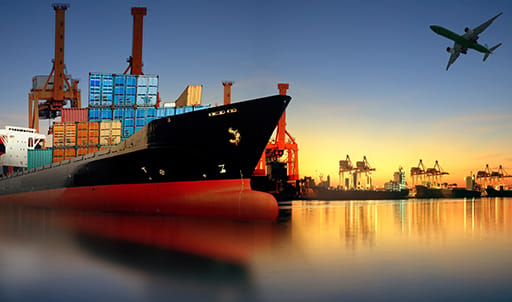 Irish Economy trade surplus at a five month high
The latest Goods Exports and Imports data from the CSO, released on Friday, show that the seasonally adjusted trade surplus widened to €4.8bn in October from €3.3bn in the previous month.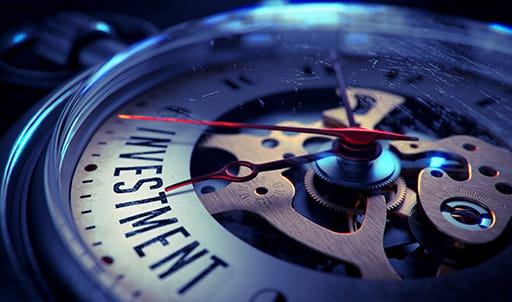 Ireland's economic headline growth tracking slightly ahead of Investec forecasts
National accounts data released by Ireland's CSO show that the economy grew by 0.9% in headline GDP terms in Q318. On an annual basis, GDP was +4.9%, helping to produce a 9M18 growth rate of 7.4% y/y. 

The US Homeland Security is currently unfunded, forcing a potential shutdown
Aside from political problems here in the UK the US has its own with the risks of a partial government shutdown from next Friday (21 December).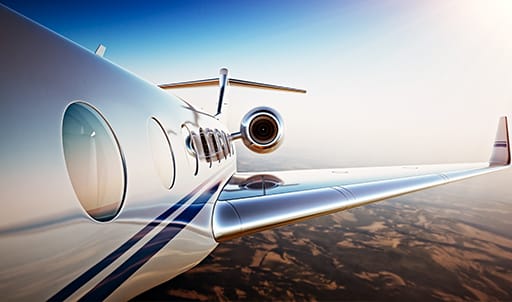 Aviation Statistics show Irish airports growth of 5.8% y/y in passenger travel
The latest Residential Property Price Index (RPPI) release from the CSO shows that prices rose 0.3% m/m in October, extending the sequence of growth in prices to 22 months. On an annual basis, prices were +8.4%, representing the slowest rate of increase since October 2016.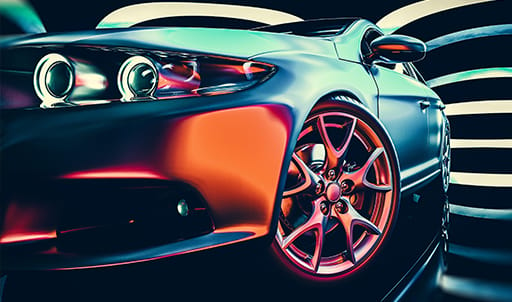 In the first 11 months of the year, new private car sales totalled 120,379
"Vehicles licensed for the first time" data from the CSO show that sales of new private cars were +3.3% y/y in November, trimming the year to date decline to -4.8% y/y. In the first 11 months of the year, new private car sales totalled 120,379 representing a reduction of 4.8% y/y.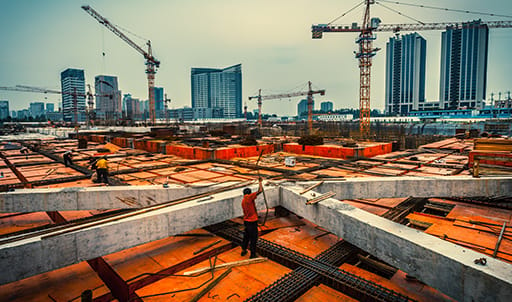 Rate of Growth in Construction Activity Quickened in November
Rate of growth in construction activity quickened in November notwithstanding a very sharp
contraction in the Civil Engineering segment.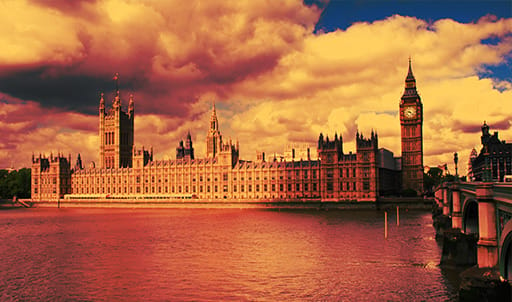 Mrs May advised to delay the 'meaningful vote' if heading for defeat of over 100
A few developments have surfaced over the past 24 hours, but none provides huge clarity. According to news reports, Mrs May is being advised to delay next Tuesday's 'meaningful vote' if it looks as though she is heading for a defeat of 100 or more. 

Strong Exchequer performance in November
The penultimate Exchequer Returns of 2018 show a strong performance, with tax receipts in November coming in 7.3% ahead of profile (target), producing year-to-date tax receipts of €51.4bn that are 2.4% (€1.2bn) better than profile.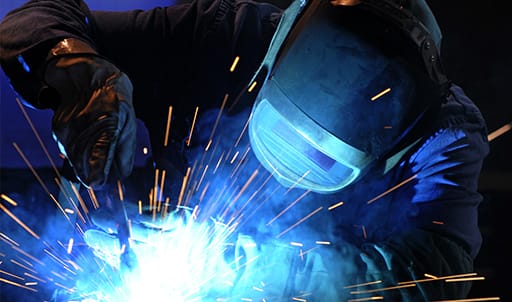 Manufacturing PMI strengthens in November
The latest HIS Markit Manufacturing PMI, released this morning, shows an uptick in the rate of growth in the sector. The headline PMI posted 55.4 in November, up from October's 54.9. Business conditions have now strengthened for five-and-a-half years.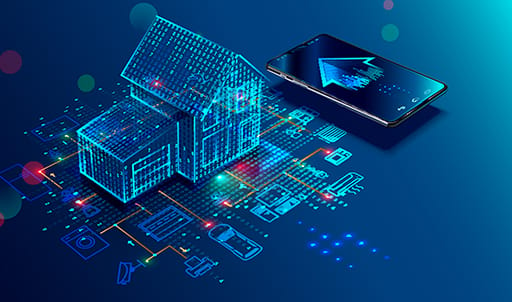 Glenbriegh deal sees €1.3bn NPL disposal
Permanent TSB (PTSB) yesterday announced the completion of its Project Glenbreigh NPL disposal, which will see €1.3bn of par value (€0.91bn book value) non-performing loans transferred into the Glenbreigh SPV, which will issue RMBS notes to as yet unnamed investors.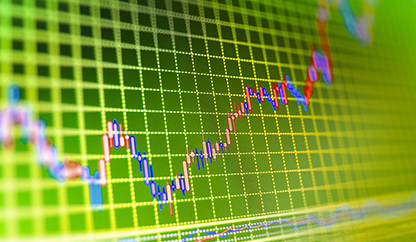 Fiscal watchdog chews over budgetary policies
The Irish Fiscal Advisory Council (IFAC), the statutory body established as part of a reform of Ireland's budgetary architecture in 2011, has today published its latest Fiscal Assessment Report (FAR).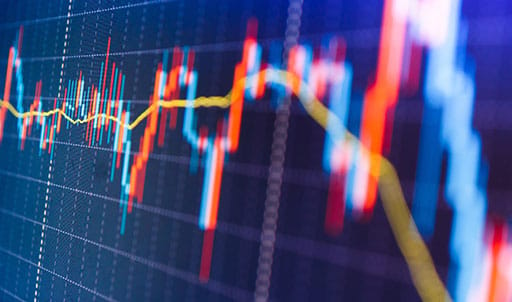 CSO data show strong growth in real earnings
CSO data released yesterday show strong growth in real earnings. Seasonally adjusted average weekly earnings rose 0.7% q/q to a record €749.05 in Q3, bringing the cumulative rise since the Q311 trough to 8.8%.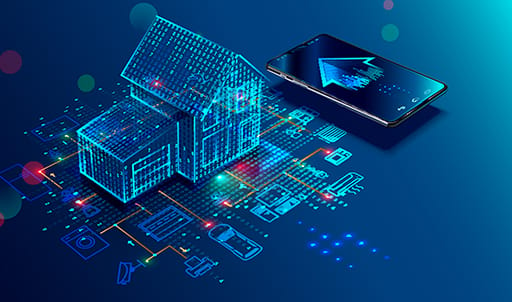 Central Bank set to leave mortgage rules unchanged
According to reports in this morning's Irish Times, the Central Bank of Ireland's annual review of its macro prudential mortgage lending rules (due for release next week) is set to leave all of the key rules unchanged, resisting calls from the banking sector to change how exemptions to the LTV and LTI limits are managed.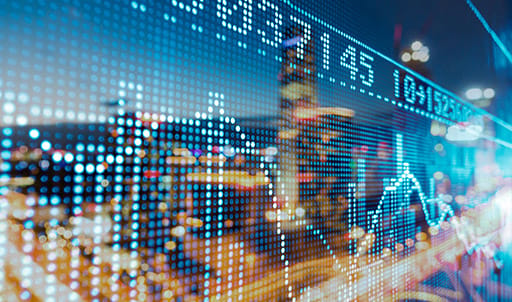 Employment growing by 1,300 a week
The latest Labour Force Survey release from the CSO shows that total employment in Ireland was +3.0% y/y in Q318. On a seasonally adjusted basis, total employment is now a record 2.3m, 21% above the trough that was hit during the recession (in Q311) and 1.2% above the pre-recession peak.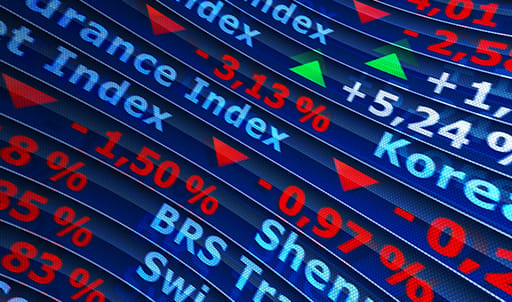 Markets tool last week's Brexit news poorly with sterling fall against euro
Markets have taken last week's Brexit news poorly with sterling posting a nearly 3% fall against
the euro from high to low.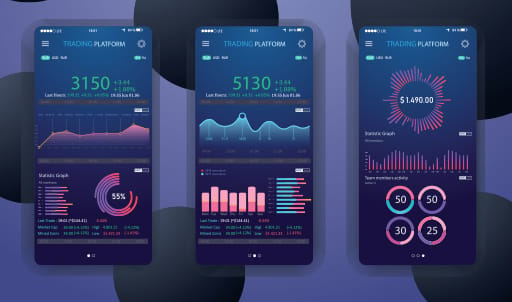 EU's PSD2 payment services directive provides new opportunities in open-banking
KBC Bank's Irish subsidiary has said it will roll out the first open-banking app in the Irish marketplace next month, allowing users to manage bank accounts with multiple institutions via a single application, using the opportunity afforded by the EU's PSD2 payment services directive to appeal to customers of other banks.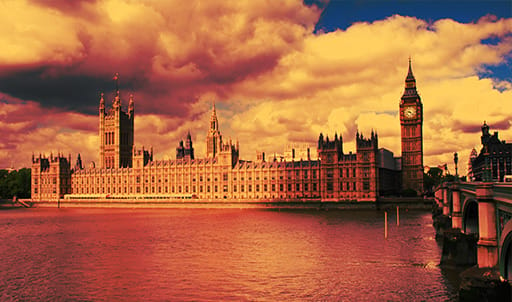 Uphill struggle as May will face getting Parliament to back her on proposed deal
The opposition to the proposal in Cabinet yesterday lays bare the uphill struggle May will face getting Parliament to back her in a "meaningful vote" on the proposed deal.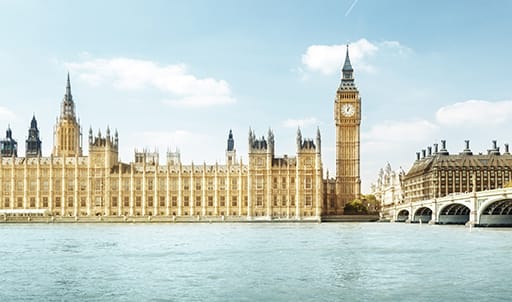 UK Brexit draft agreement presented to cabinet at 2pm today
Downing Street confirmed last night that technical talks with Brussels have settled on a draft Brexit agreement. Cabinet is set to meet at 2pm today to discuss the shape of the agreement, which has not yet been published.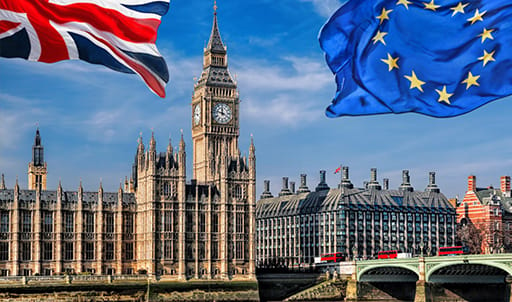 UK unemployment and average earnings due
PM Theresa May gave a speech at the Guildhall last night  in which she said Brexit talks were "in the endgame" and that the issues being addressed were "extremely difficult", as is often the case with the final stretch of negotiations.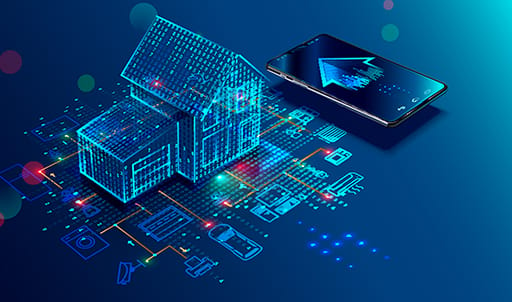 New home completions continue to grow
The latest New Dwelling Completions release from Ireland's CSO shows that 4,673 units were completed in Q318, representing y/y growth of 23.4% (growth was a more modest 5.7% on a q/q basis).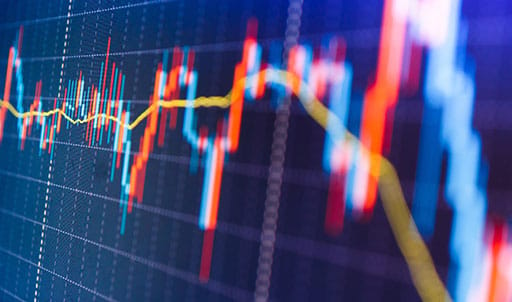 Annual rate of inflation at 0.9% in October
CPI data for October released by the CSO show that inflation fell 10bps m/m, but was still 0.9% higher than a year ago. In terms of the overall narrative, it remains one of imported deflation (likely due to the weak pound) helping to ameliorate upward pressure on the headline inflation rate...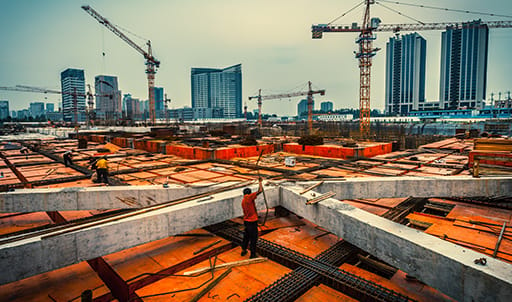 Strong Q2 results from NAMA
NAMA's Q218 results, released yesterday, show a strong performance in the quarter, while the agency remains on track to materially outperform its lifetime profits guidance of €3.5bn.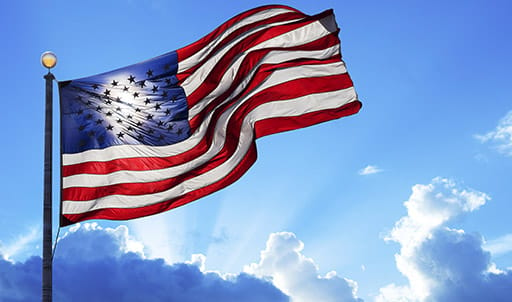 US goes to the polls
Democrat's hope to regain both houses so that they would be able to "control" Trump during the US midterm elections today.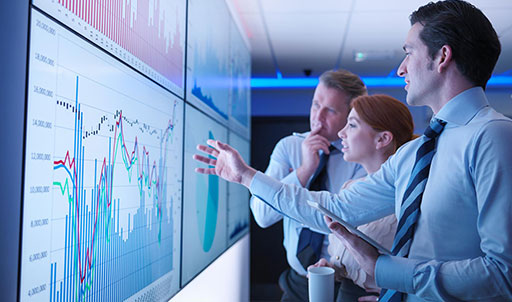 Market focus switches to the US midterm elections
This week's key market focus will be the US midterm elections which are being held on Tuesday. Indications point to the Republicans losing their majority in the House of Representatives but retain the Senate. If the Democrats do gain control of the House, then it may hamper the administration's plans to push 'tax reform 2.0' through Congress.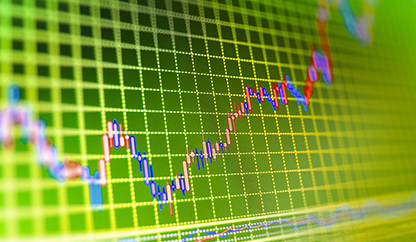 Unemployment, Manufacturing PMI and consumer sentiment updates
The latest Monthly Unemployment release from the CSO shows that labour market conditions continue to tighten, while the latest Consumer Sentiment Index release from KBC and the ESRI shows that confidence has slumped to a 46 month low. 

Retail sales rise in September
Retail sales data for September, published by the CSO, show that headline sales were +1.5% m/m and +6.5% y/y in September on a volume basis. In cash terms, sales were +1.5% m/m and +5.9% y/y. Core sales, which exclude the volatile Motor Trades component, were +2.8% m/m and +6.3% in volume terms, with the value of sales +2.5% m/m and +5.5% y/y.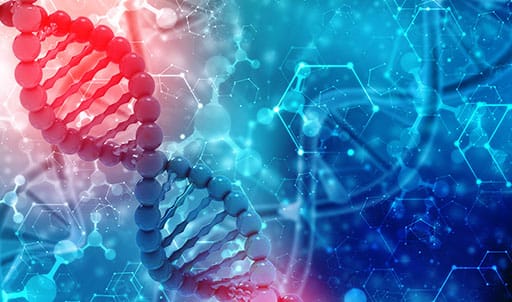 Novozymes: Solid Q318A, FY18 guidance tempered
In an environment where challenging conditions in the Middle-East are flagged, Novozymes issued solid Q318A numbers this morning reporting a flat out turn at the FD EPS line at DKK2.76, from a 1.7% decline in operating profit to DKK1041m and a 2.2% increase in revenue to DKK3658m.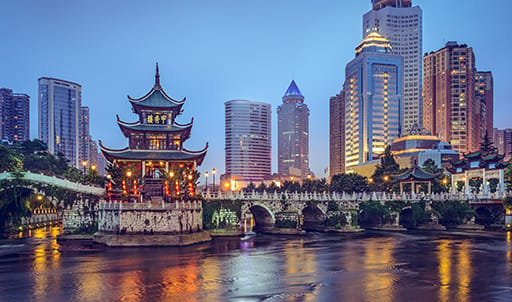 Chinese growth slows to 9 year lows
In earlier Asian trading, the National Bureau of Statistics (NBS) reported that China's GDP growth had slowed from 6.7% (yoy) in Q2 to 6.5% in Q3. This was the weakest pace of growth recorded since Q1 2009 and also a touch softer than consensus expectations for a 6.6% outturn.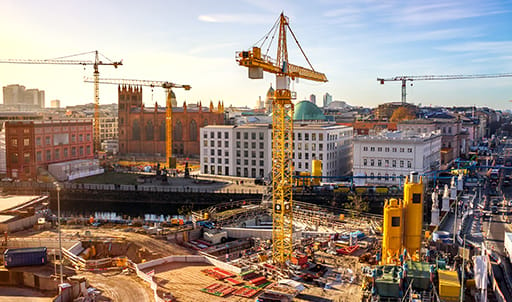 JLL index shows continued growth in capital values
The latest (Q318) Irish Property Index release from JLL shows continued upward pressure on Irish commercial property values. The overall index was +1.4% q/q in Q3, split between capital growth of 0.22% and income growth of 3.56%. In the quarter, Retail capital values rose 35bps, followed by Office (+12bps), while Industrial was surprisingly flat.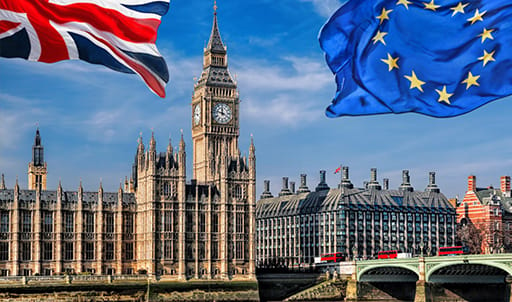 EU Summit and Brexit
The EU Summit begins today in Brussels when UK PM Theresa May speaks ahead of a dinner attended by EU27 leaders. There seems no progress on an Irish backstop. Indeed some stories suggest that Westminster is dragging its heels on its own proposals until after the Budget on 29 October, in order to ensure that the DUP votes for the Finance Bill, expected to be presented on 1 November.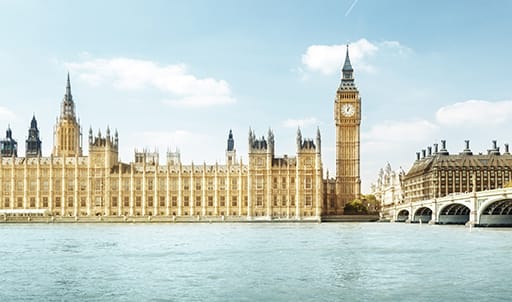 Brexit optimism evaporates over the weekend
Optimism surrounding prospects for a deal at this week's EU Summit have evaporated over the weekend. This is hardly a surprise, bearing in mind that both trade deals and EU discussions only tend to be settled at the very last minute.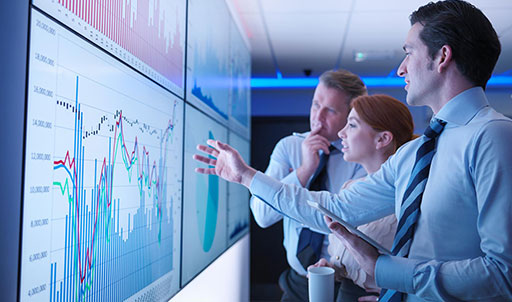 CBI revises higher its growth forecasts but warns on Brexit
The Central Bank of Ireland (CBI) has today released its final quarterly bulletin of the year. It has upgraded its growth forecasts for both this year and next with GDP now expected to expand by 6.7% in 2018 and by 4.8% in 2019, increases of 200bps and 50bps respectively from its previous estimates.

Glanbia: Acquisition
Glanbia this morning announced the acquisition of Slimfast, a weight management and health & wellness business, for $350m. The company, which has been working in the sector for over 40 years, generated $212m in revenue and $24m in adj. EBITDA in 2017, implying a buyout multiple of 8.8x.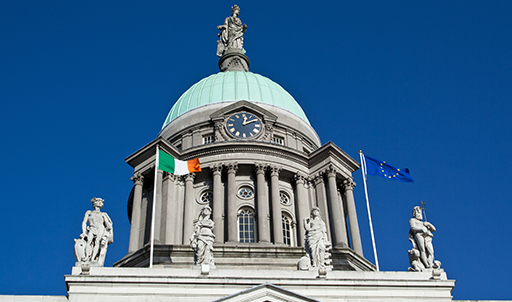 Budget 2019: A little something for everyone
Ireland's Minister for Finance, Paschal Donohoe, yesterday unveiled his second Budget. The backdrop coming into this annual exercise was very favourable. Ireland is poised to be the EU28's fastest growing economy once again this year (we see GDP +7.0%).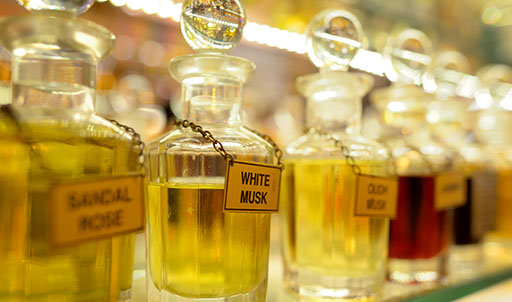 Givaudan: Q318 revenue stronger than expected
Givaudan this morning issued a nine months sales update ahead of expectations, reporting a 9.8% increase in revenue to CHF1399m. The better than expected numbers were attributed to "good growth" "across all product segments and geographies" and relative to forecasts, acquisitions contributed more and earlier than expected.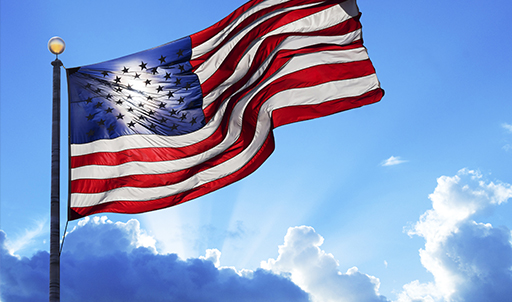 Up this week
Monthly GDP figures for August should provide the latest update on the health of the economy. We suspect that GDP growth would have witnessed another healthy expansion this month and we forecast month on month growth of +0.2% and +0.6% 3m/3m.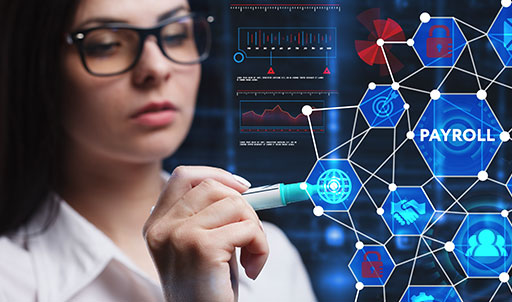 Focus on US payrolls
After This afternoon's September non-farm payroll report is likely to see some dampening effect on job gains from Hurricane Florence, which hit the US during the survey period for the report. However, we are doubtful that we will see a very sharp drop in job gains as we did in September 2017 in the wake of Hurricane Harvey, Irma and Maria.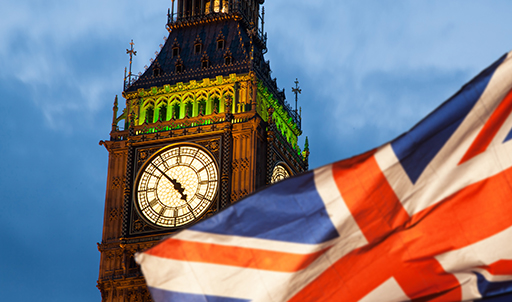 May to expedite a new Brexit deal through the House of Commons
Bloomberg reports that Prime Minister Theresa May is drawing up plans to push a Brexit deal through the House of Commons within two weeks of it being agreed with Brussels.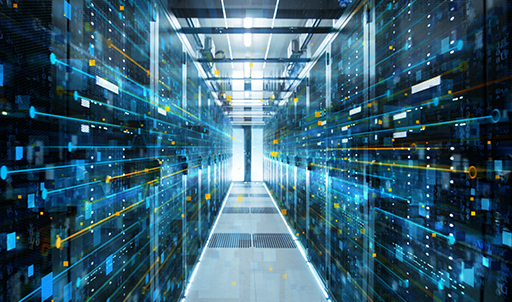 Services PMI strengthens in September
The latest Services PMI release for Ireland shows a strengthening in the rate of growth in activity for the sector, with the headline PMI improving to a three month high of 58.7 in September (August: 58.0).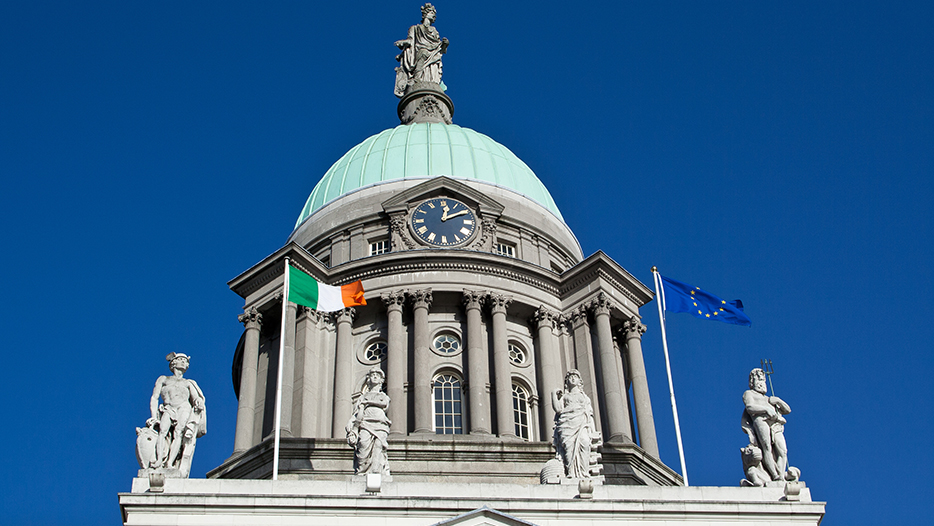 Bankinter rules out entry into Irish mortgage market
Spanish lender Bankinter has ruled out an entry into the Irish residential mortgage market in the short term, after speculation about their intentions in recent days following its acquisition of Irish-focused credit card provider AvantCard.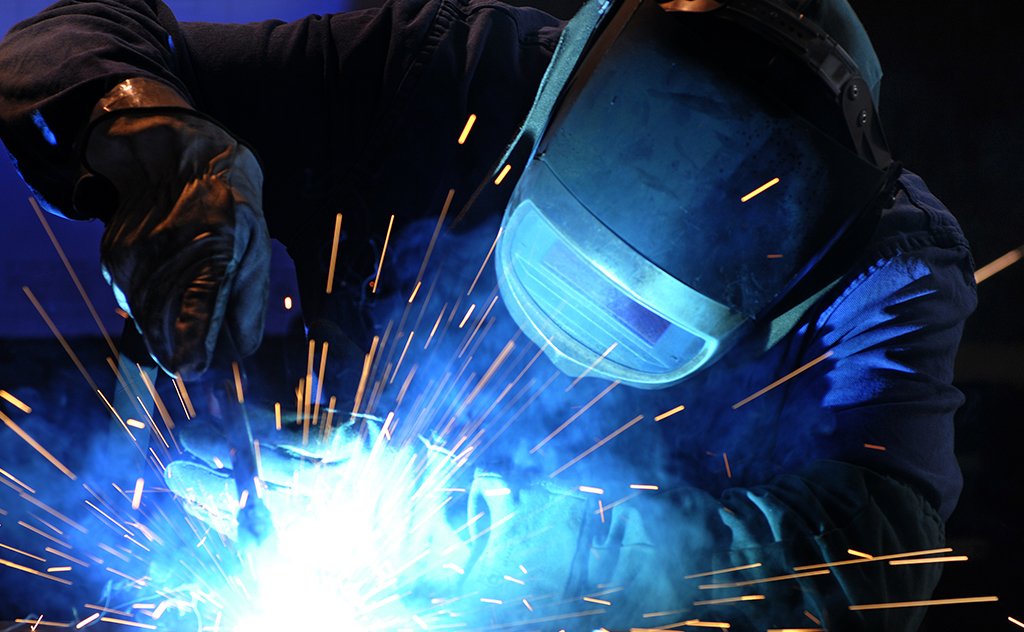 Manufacturing PMI points to a strong Q3
The latest Manufacturing PMI data for Ireland show a solid end to Q318. The IHS Markit release shows that the headline PMI came in at 56.3 in September, slightly down on the previous month's 57.5 reading, but in-line with the average pace of growth implied by headline PMIs since the start of 2018.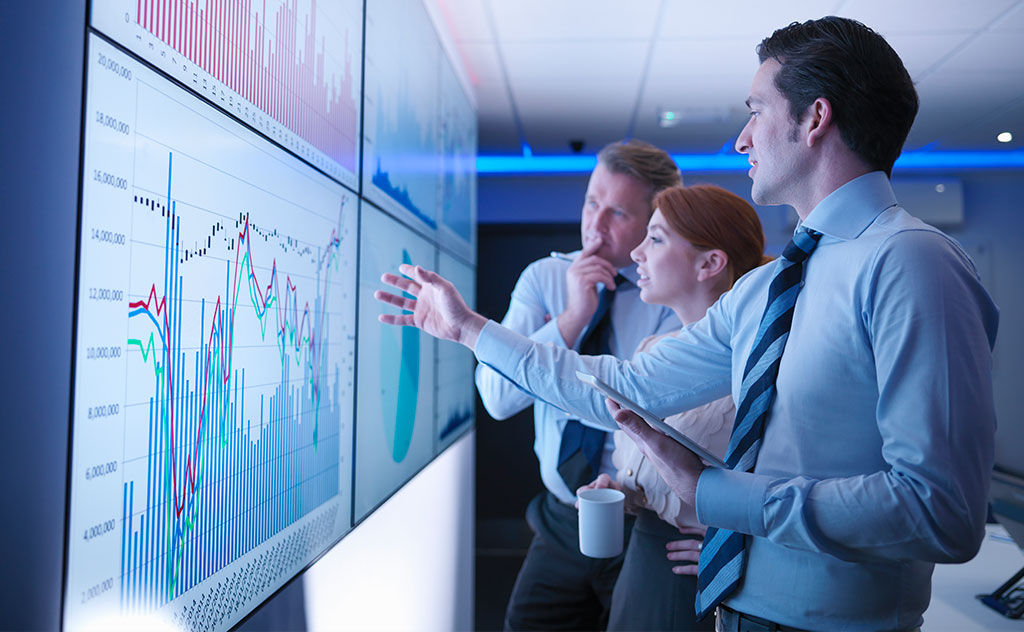 Euro slides as Italy agrees budget
Tria backs down: The Italian government finally reached an agreement on a 2019 budget draft during a late evening cabinet meeting last night.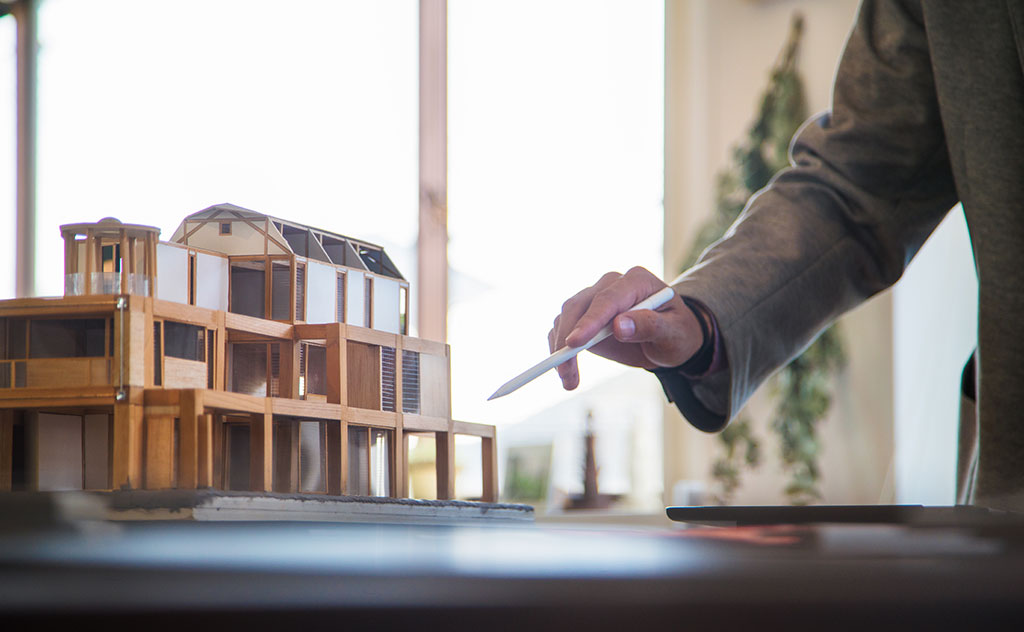 Mortgage approvals continue to push higher
BPFI data released this morning show Irish residential mortgage approvals of €931m in August, +9.4% y/y vs August 2017, and flat vs July 2018. Year to date, mortgage approvals are now at €6.8bn, a +9.9% increase on the YTD figure at the same point last year.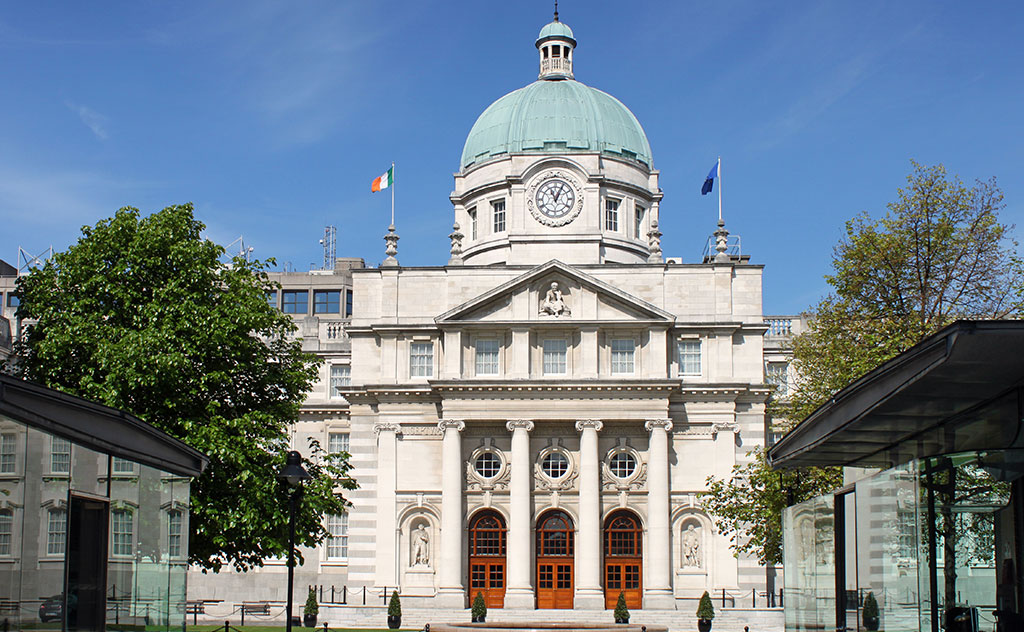 GDP to increase by 7% this year
We have released our Q3 2018 Irish Economy Monitor today. The report provides an overview of developments in the Irish economy and sets out our forecasts in detail. At a headline level, economic growth is broad-based and running ahead of our previous expectations. National accounts data for H118 surprised to the upside, revealing annual growth of 9%.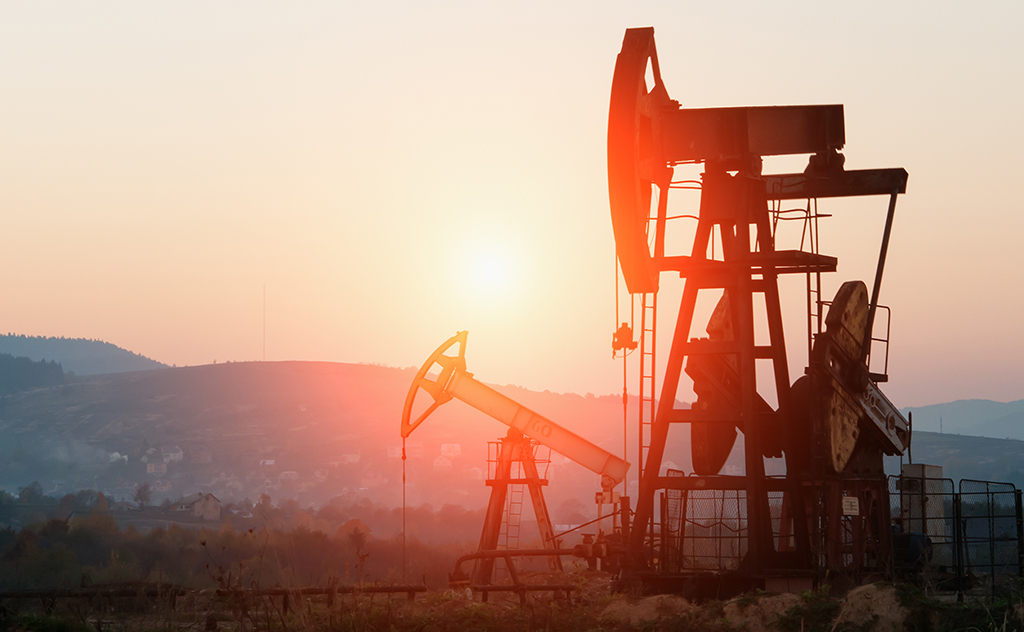 Brent retreats from $80/barrel high on Trump tweet
The price of a barrel of brent crude oil has been threatening to set fresh 4 year highs, with a break through $80 per barrel, the price level which markets have been flirting with since May of this year, seeming imminent.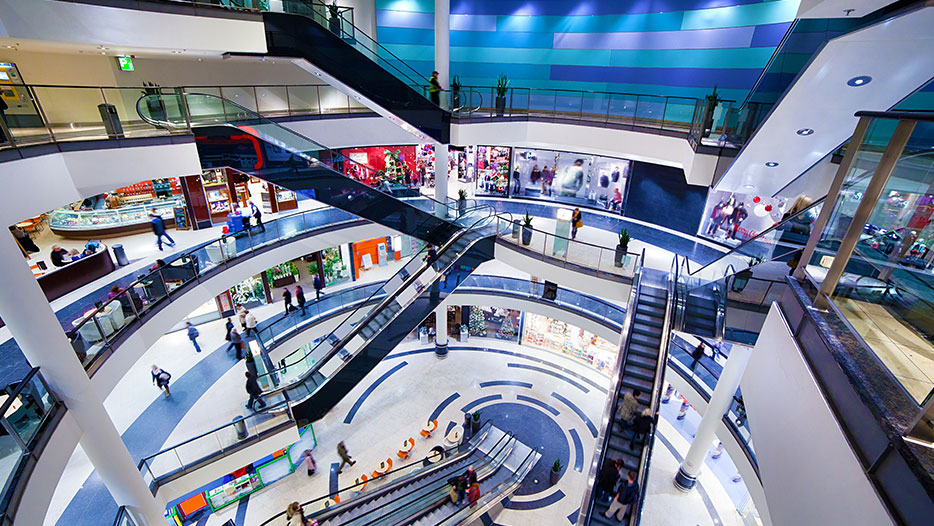 UK Retail Sales due
After yesterday's stonking inflation numbers all eyes will be firmly on the UK (August) Retail Sales print due later this morning. They rose by 0.7% month-on-month in July following June's fall of 0.5%.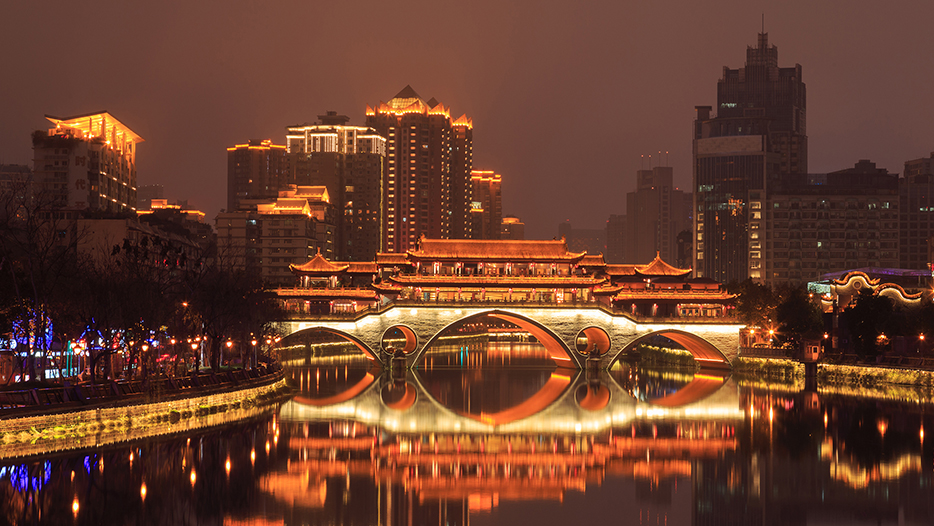 Bank of Japan sticks to low-rate pledge
The Bank of Japan has reiterated its plans to keep interest rates extremely low "for an extended period," The BOJ decided to stand pat on policy after making a number of tweaks in July to prepare for a longer-than-expected fight to lift inflation.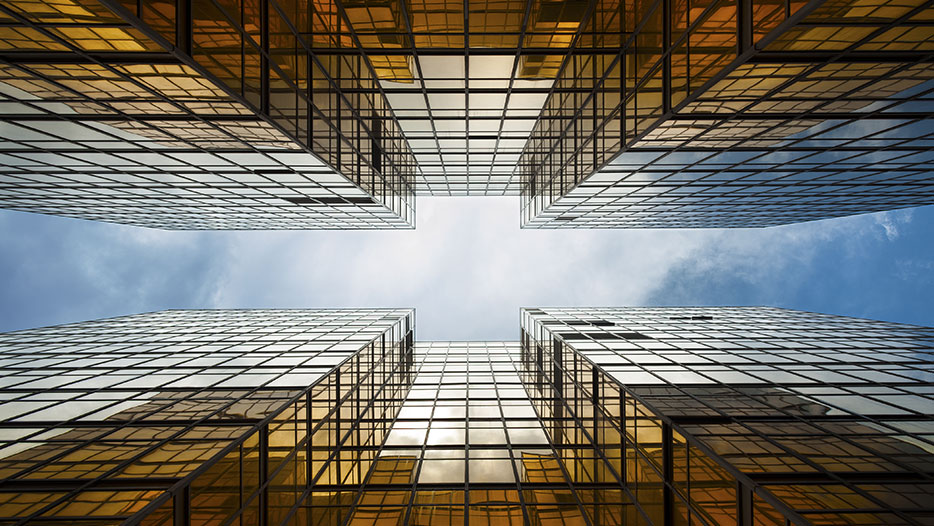 NTMA moves
Ireland's NTMA yesterday released the details of the scheduled T-bill auction on Thursday and announced the buyback of another €500m of IBRC-related debt. Subject to market conditions, the NTMA will offer €500m of T-bills with a 12 month maturity on 20 September.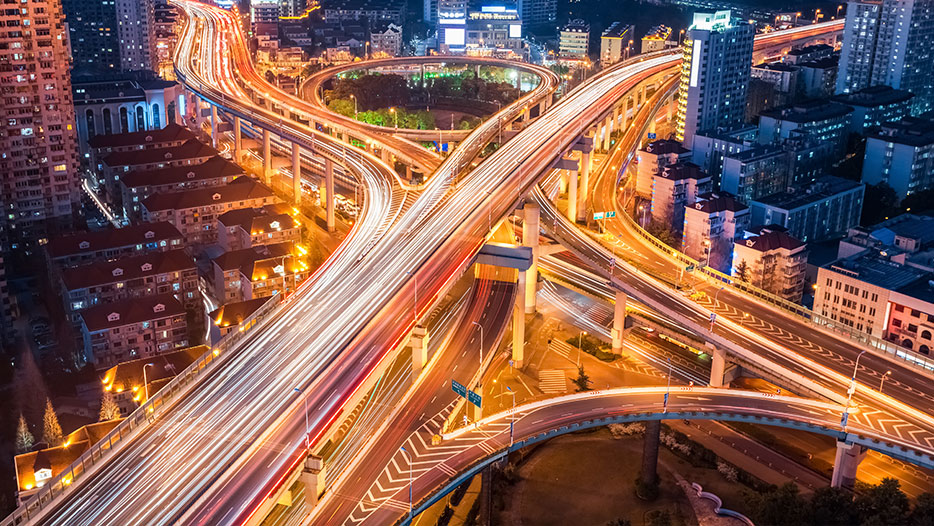 Trade surplus rises in July
Goods Exports and Imports data released on Friday show that the seasonally adjusted monthly trade surplus rose to just under €4.0bn from June's €3.7bn outturn. This outturn was driven by a 0.4% m/m increase in exports to €11.9bn and a 2% m/m decline in imports to €7.9bn.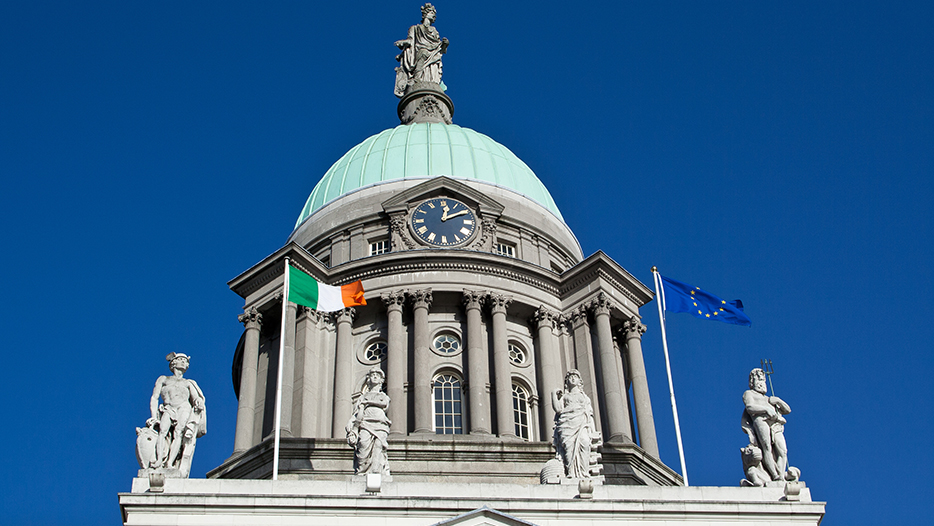 A strong GDP print in Q2
Quarterly National Accounts data show that the economy expanded by 2.5% in GDP terms in Q2 2018. On an annual basis, GDP was +9.0%. Irish national accounts data always carry a health warning due to the distortions produced by the multinational sector, but to be fair there is evidence in these data of buoyant conditions in the 'real' economy.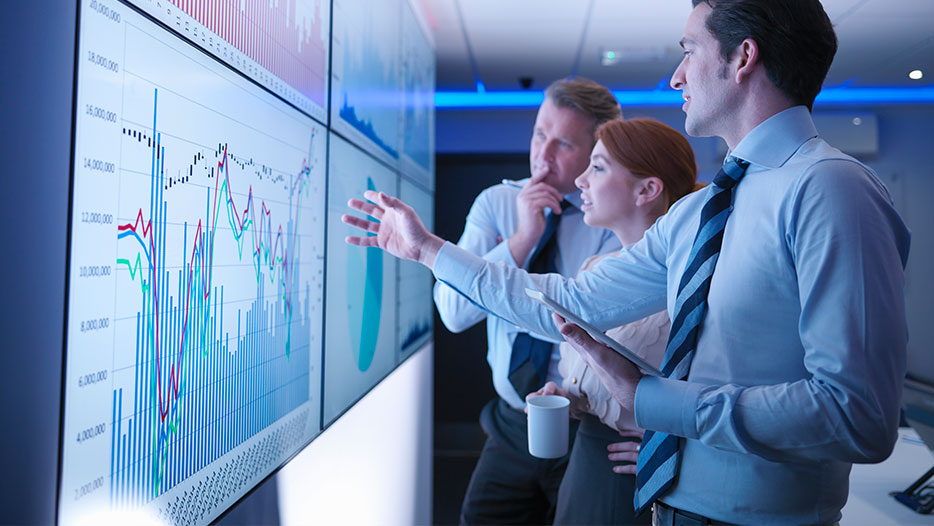 Budget battles begin
The Irish Independent reports that the minority Fine Gael led government and the main opposition party, Fianna Fáil, with whom it has a confidence and supply arrangement needed to steer its policy measures (including Budgets) through the Dáil (the only part of Ireland's houses of parliament with any real power) are clashing over the nature of tax cuts set to be unveiled in October's Budget.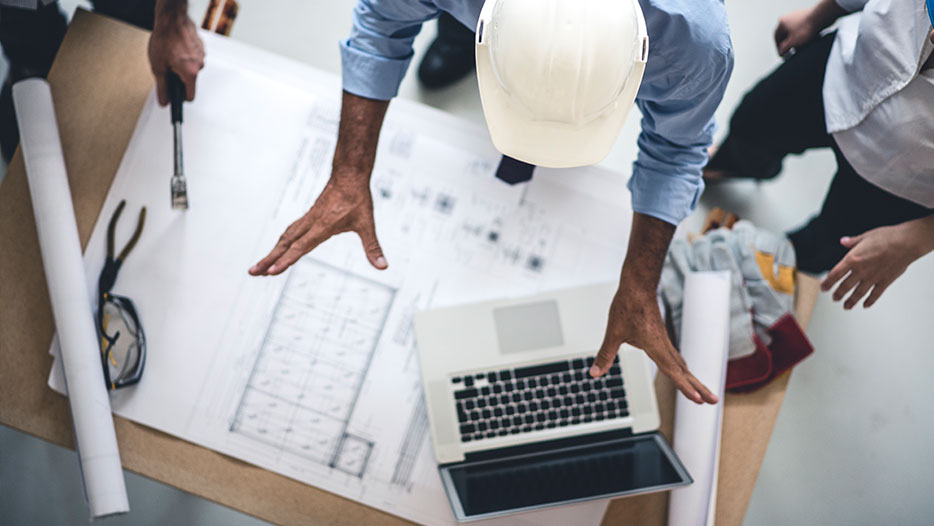 Solid interim results
Yew Grove has released interim results covering the period from incorporation on 5 April to 30 June. This short timeframe proved to be a busy one for the group, which completed an IPO in June and agreed €55m of previously announced property deals.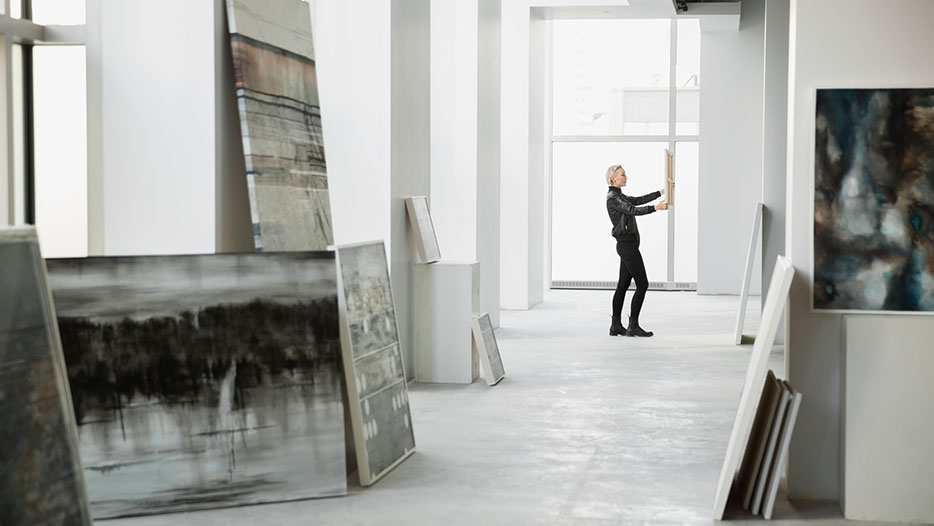 Household finances continue to strengthen
The latest Quarterly Financial Accounts release from Ireland's Central Bank show an ongoing strengthening in household finances. The extent to which Irish households have rebuilt their aggregate balance sheets remains one of the most impressive aspects of Ireland's recovery since the demise of the Celtic Tiger.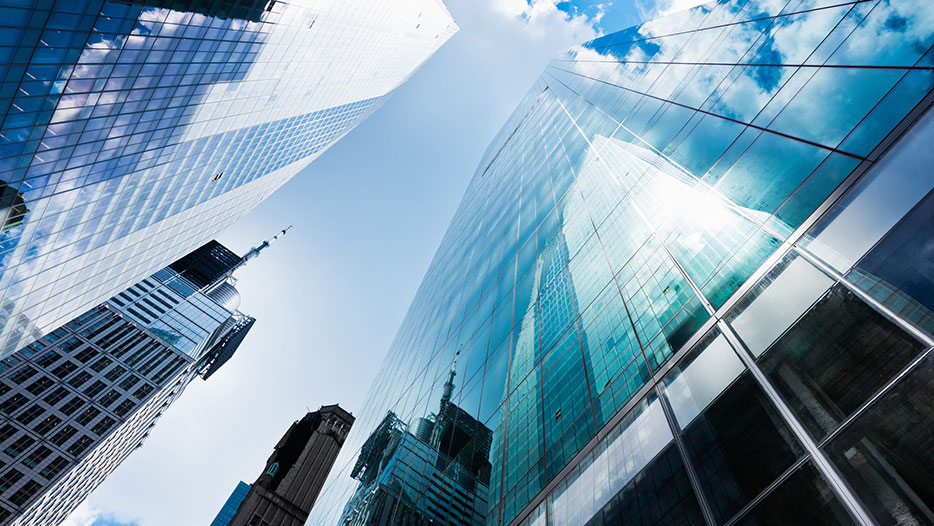 Construction PMI moderates in August, but remains strong
The latest Ulster Bank Construction PMI, released this morning, shows that growth in activity
remained brisk in August, with the headline PMI coming in at 58.3 versus July's 60.7 reading.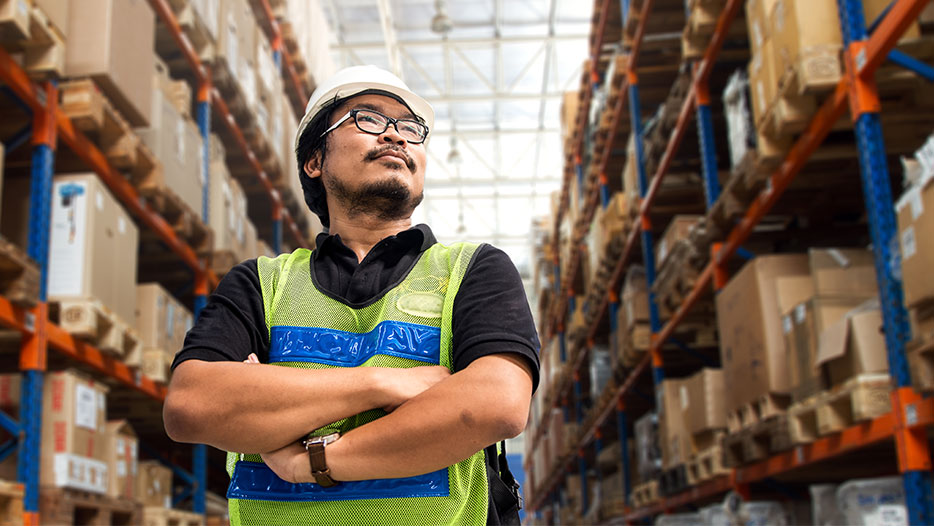 US-China trade spat
Today is the end point for the US's public consultation on whether to apply tariffs to another $200bn of Chinese imports.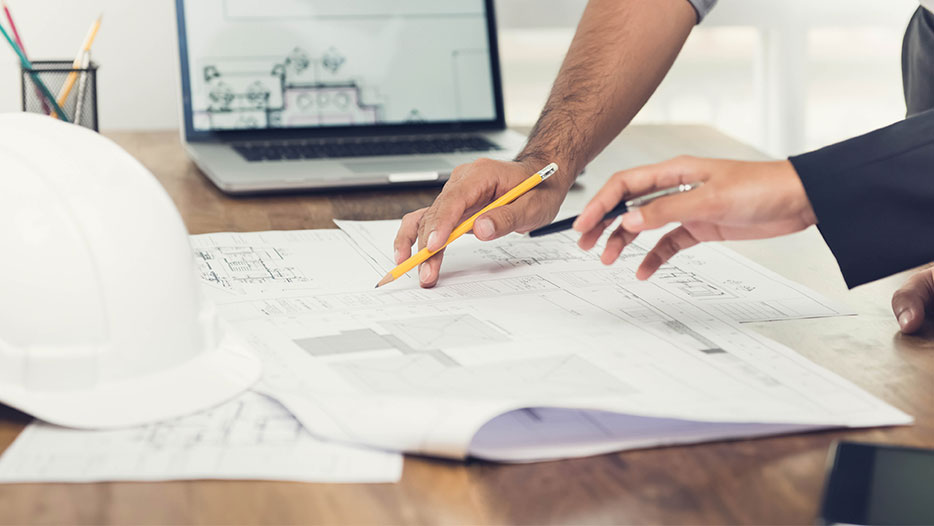 British Retail Consortium figures
This morning's British Retail Consortium retail sales monitor for August reported that the total sales values were up by 1.3% on year ago and 0.2% on a like-for-like basis, a touch weaker than the respective readings of 1.6% and 0.5% in July.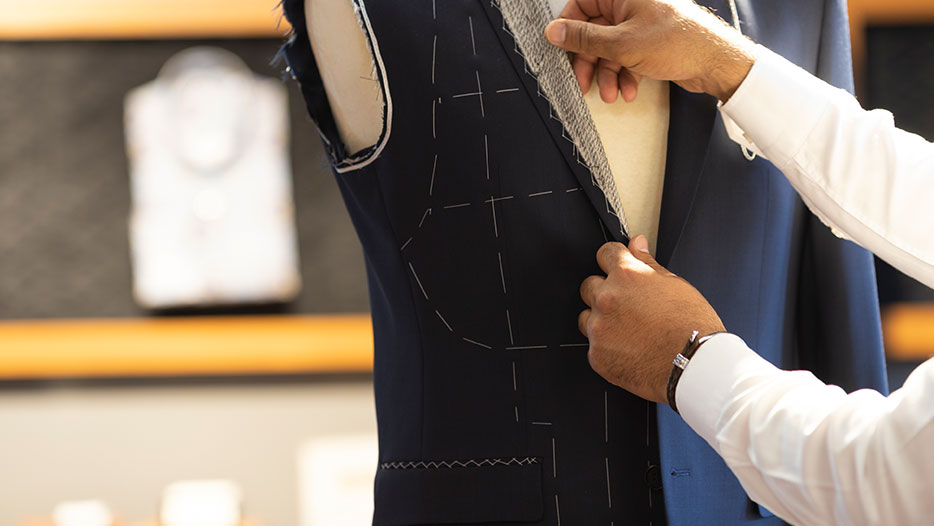 Glenveagh Properties – H118 Update: Operations on track
Glenveagh delivered a solid update on operational progress this morning accompanying its financial results for H118. Given the still early phase of its scaling journey, there is only limited informational value in the financials themselves. Nevertheless it reported revenue of €1.2m from six unit sales, in addition to rental income of €0.1m. An underlying gross margin of 16.7% was achieved.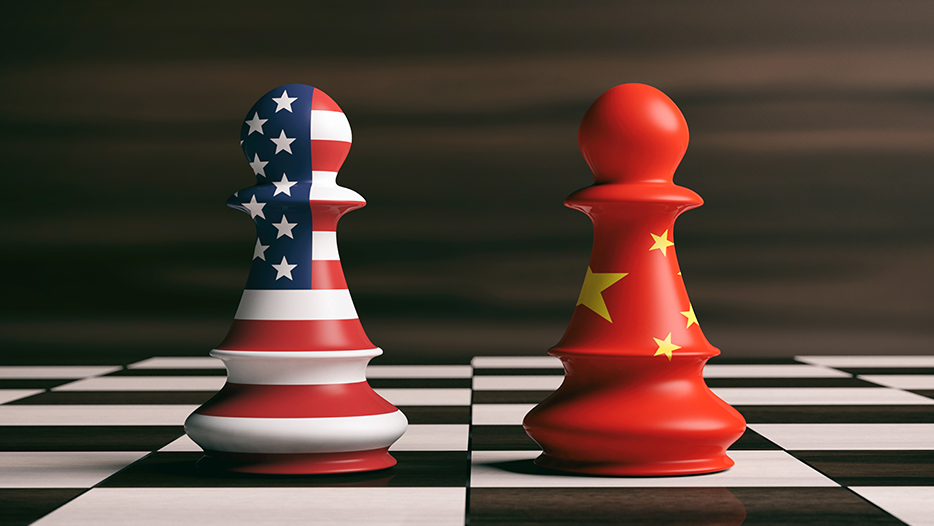 Trade tensions rise
Bloomberg cites six sources that say US President Donald Trump plans to push ahead with imposing tariffs on a further $200bn of imports from China as soon as the public comment period ends next Thursday (September 6).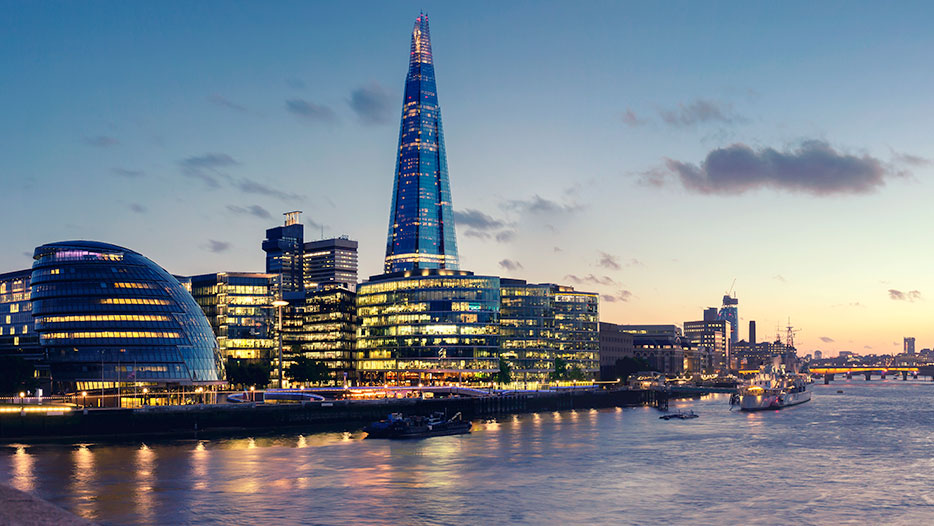 Sterling surges on Barnier comments
At a joint press conference with German Foreign Minister Heiko Maas yesterday afternoon, Chief EU Brexit negotiator, Michel Barnier, said that "we (EU) are ready to propose a partnership like there has never been before with any other third country."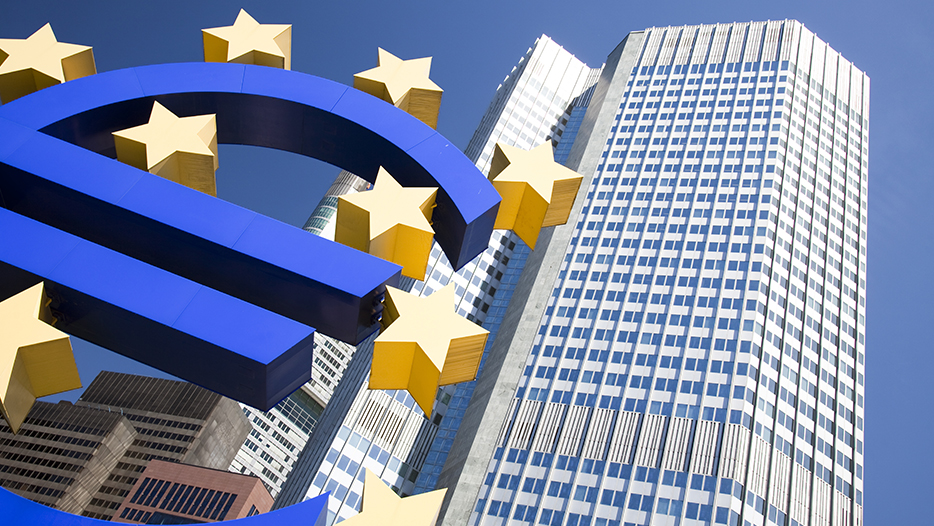 October Brexit deadline to be delayed
If news reports this morning are anything to go by, it looks as if the October deadline that had been previously agreed will be delayed by at least a few weeks.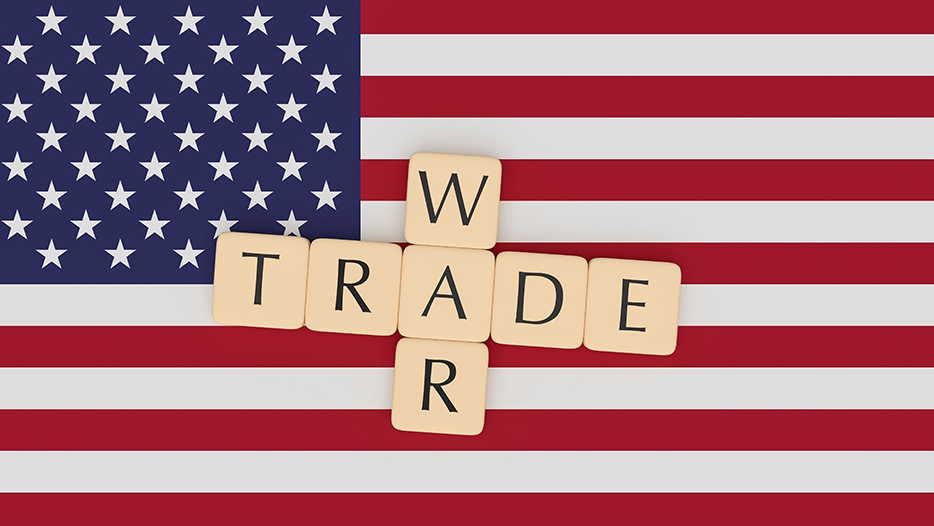 US & Mexico reach trade agreement
The US and Mexico have reached an agreement on a new US-Mexico trade agreement, in what looks to be a step away from the North American Free Trade Agreement (NAFTA) with Canada still refusing to back down on key US demands in talks.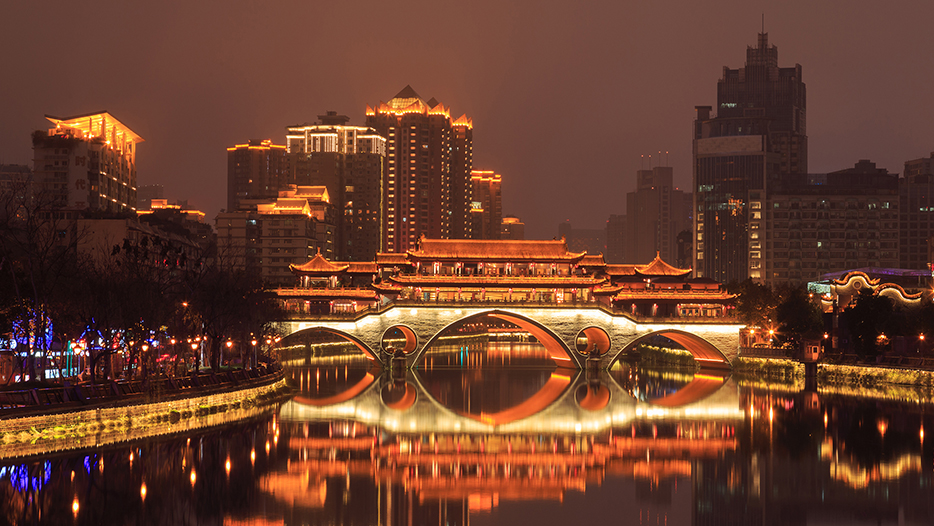 Up this week
Representatives from the US and China meet for the second day of talks today, albeit amid low expectations that they will be able to defuse the current standoff.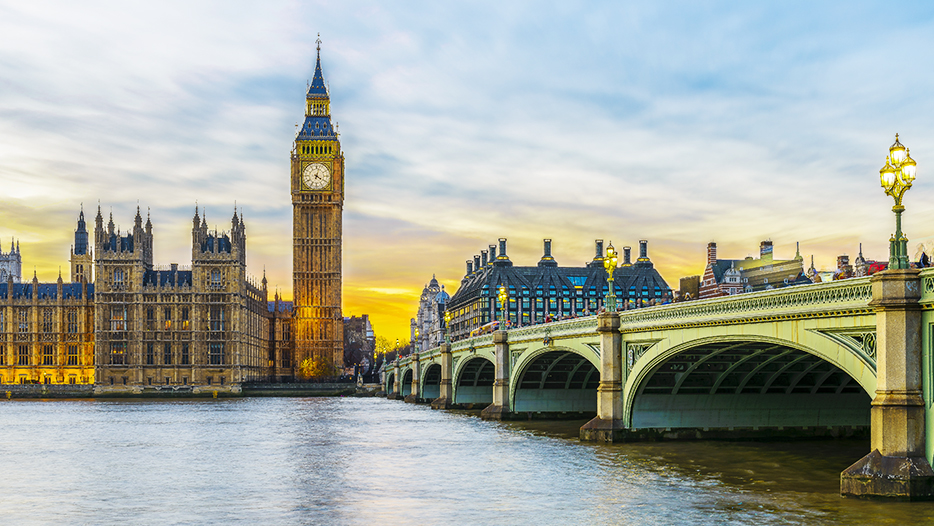 Sterling slips on release of UK Brexit technical papers
If the main aim of yesterday's UK Brexit technical papers was to firmly place the fear of God at the feet of British business, consumers and Eurosceptic MP's in the event of a 'no-deal Brexit' scenario, one would have to agree that it was a job well done.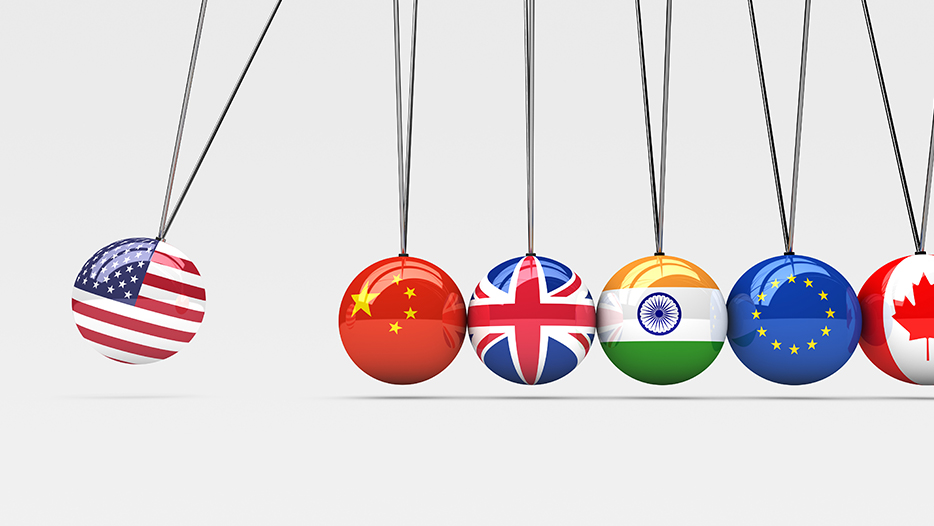 Hawkish FOMC minutes halt dollar slide
The minutes to the 01 August meeting (released last night) served as a reminder that further interest rate increases are on the way (the Fed funds target range was kept steady at the meeting at 1.75%-2.00%).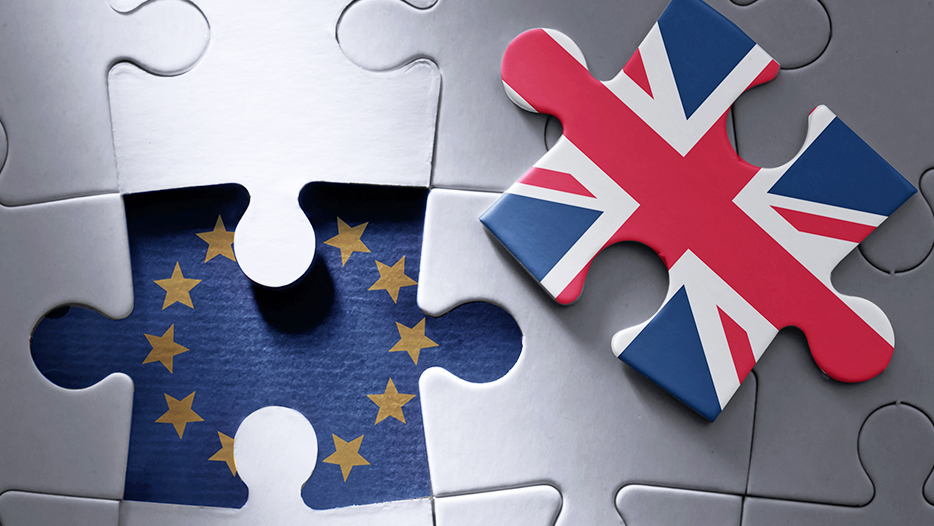 Dollar in spotlight as Trump under pressure
His former campaign manager Paul Manafort was convicted on 8 counts of tax evasion and fraud charges, while his former lawyer Michael Cohen plead guilty to breaking campaign finance rules, and claimed that it was under the presidents direction.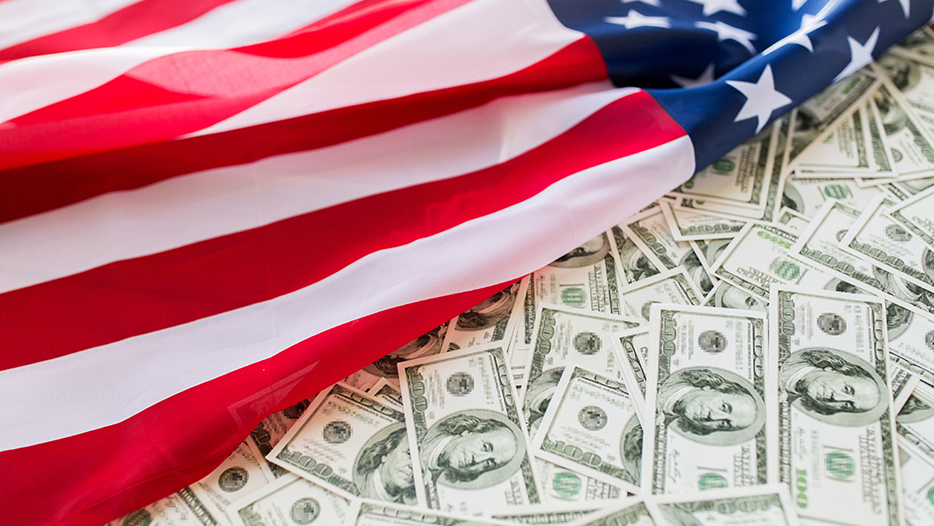 Dollar weakens as Trump blasts Fed tightening
The dollar weakened for the 4th consecutive day after President Trump's comment yesterday (just before 5pm UK time), where he complained at a Hamptons fundraiser last week that Fed Chair Powell hasn't been a "cheap money Fed Chair" and where he reportedly lamented Fed hikes.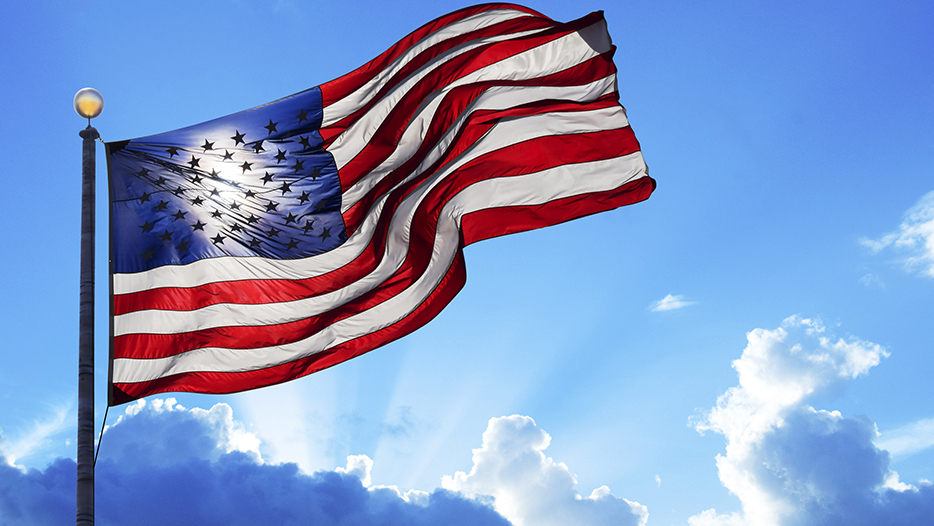 Up this week
Stateside, the highlight of the week will be the annual Jackson Hole Economic Symposium, which is set to host many of the world's top central bankers.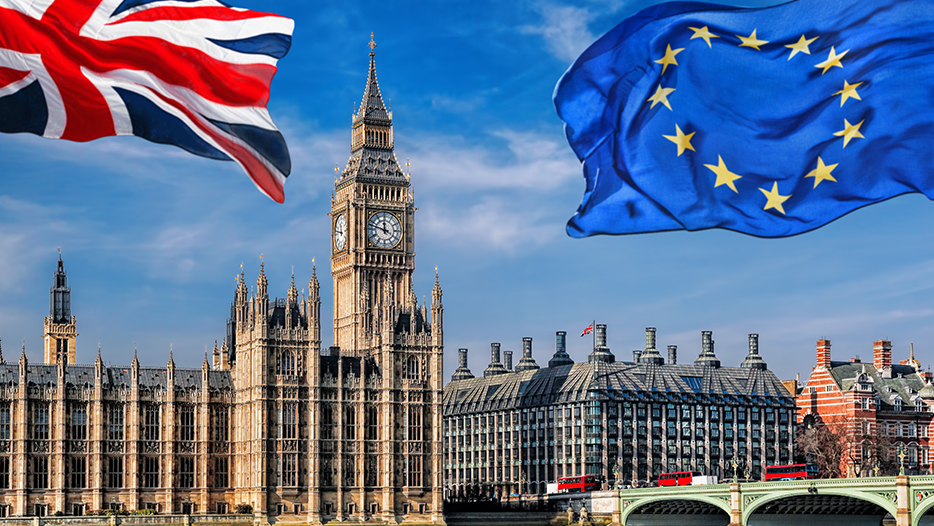 Brexit negotiations resume amid no deal chatter
Brexit negotiations resumed yesterday with growing pressure on both sides to reach an agreement.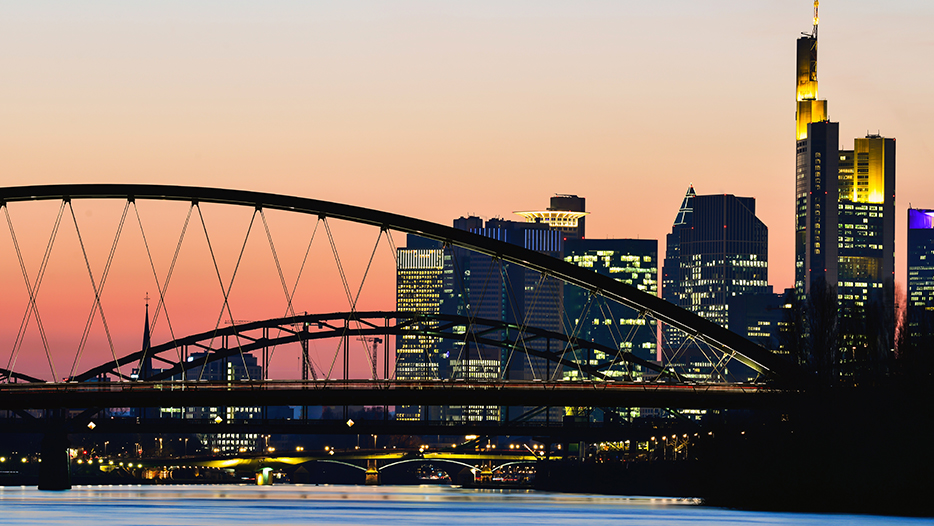 Markets remain in risk-off mode
Amidst the continued sell-off in Emerging Market currencies.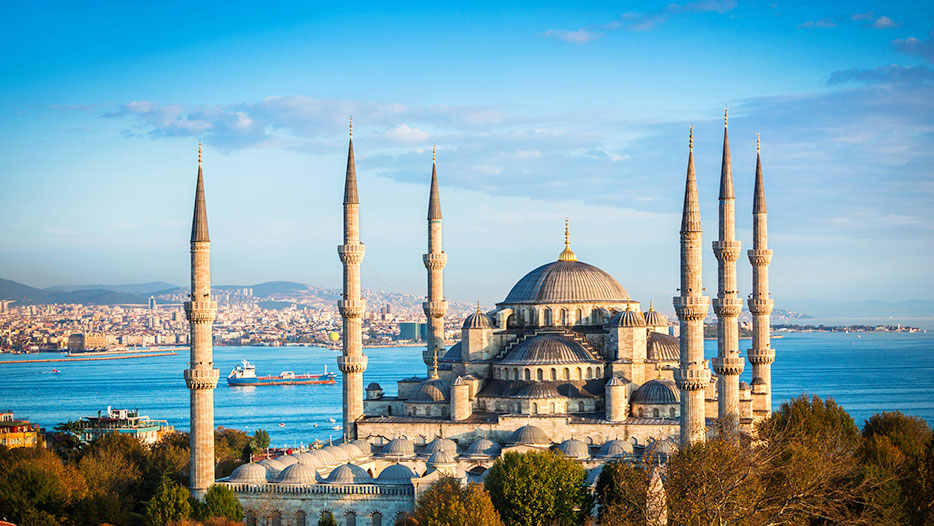 Turkey pulls back from the brink
Emerging Market nerves have settled a bit overnight, with the USD/TRY (Turkish Lira) rate currently trading at 6.8, coming back from the brink of its low of 7.236 yesterday, after the central bank on Monday pledged to provide liquidity while also promising "to take all necessary measures".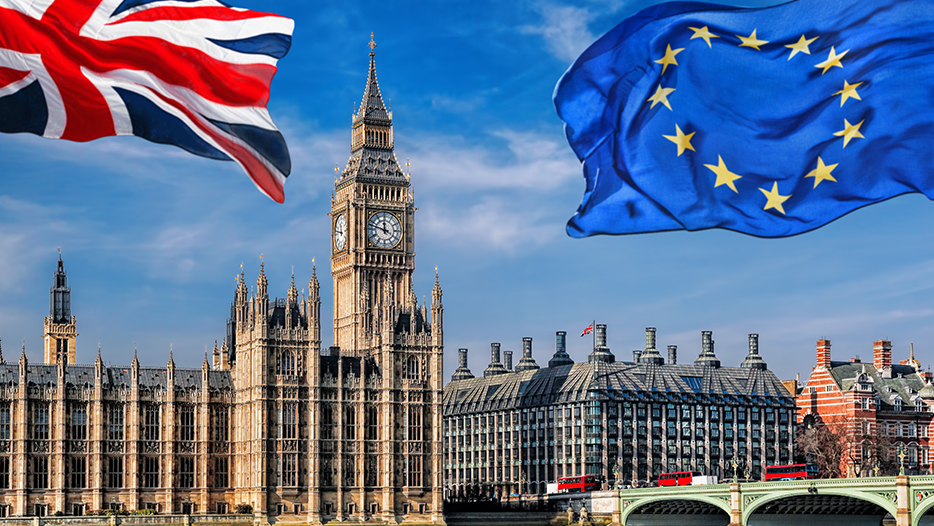 Up this week
A 'no deal' Brexit could encompass a multitude of sins, from an agreement to trade on WTO schedules preceded by an implementation period, to (an extreme) complete standstill in relations between the UK and the EU.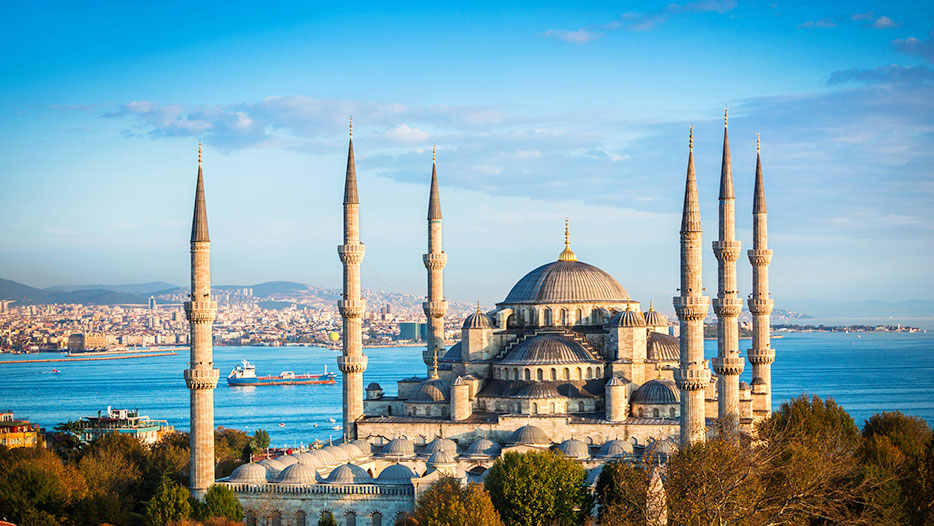 Turkish waves hit European shores
Emerging market currencies have been under pressure this year as concerns over tightening global trade have combined with domestic pressures in a number of countries to rock key EM currencies so far this year.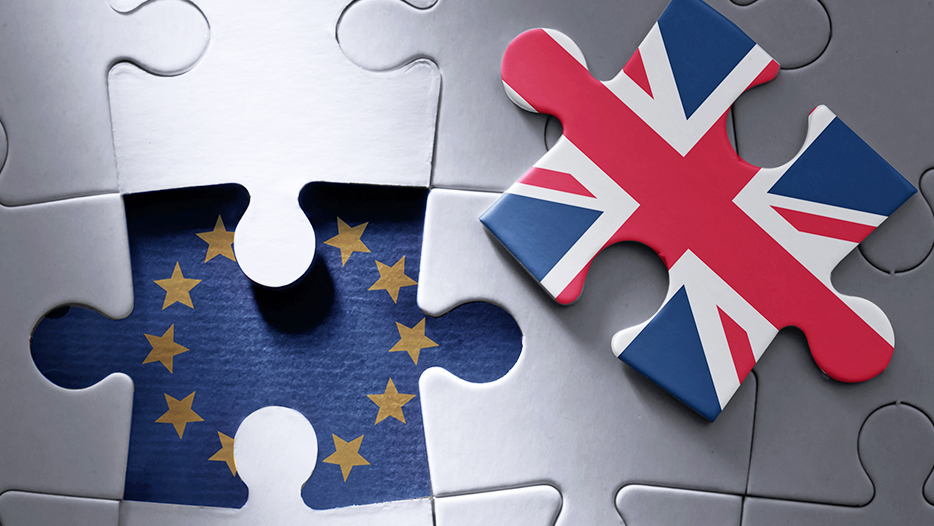 Sterling sell off continues
The fact that the current sterling weakness seems to be hogging the financial headlines in recent days is probably testament to how quiet the summer markets are rather than a seismic shock rippling across the FX landscape.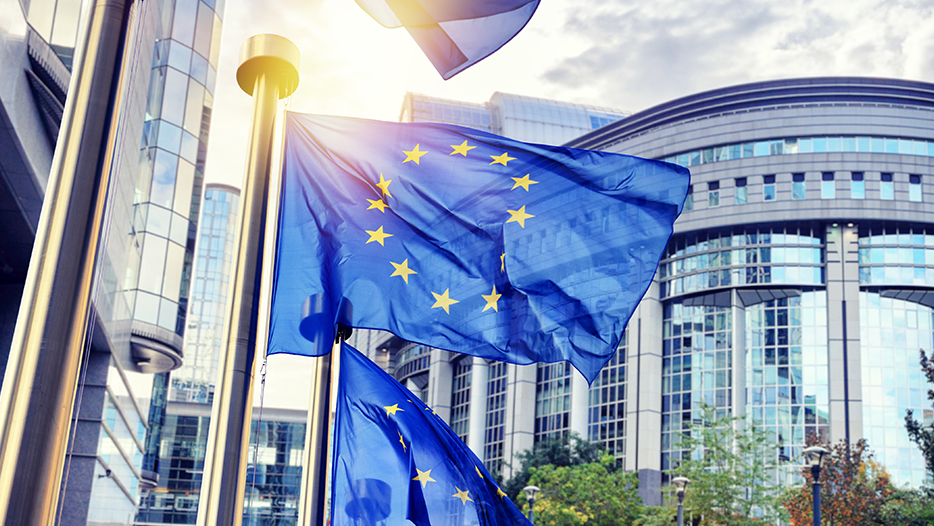 Sterling buyers beware
Given the serious lack of progress in EU/UK negotiations, the recent barrage of negative Brexit market chatter and the fact that some elements of the UK government are actually saying that a no-deal Brexit is now more likely, it's no surprise then that the pound has been on the back foot in recent weeks.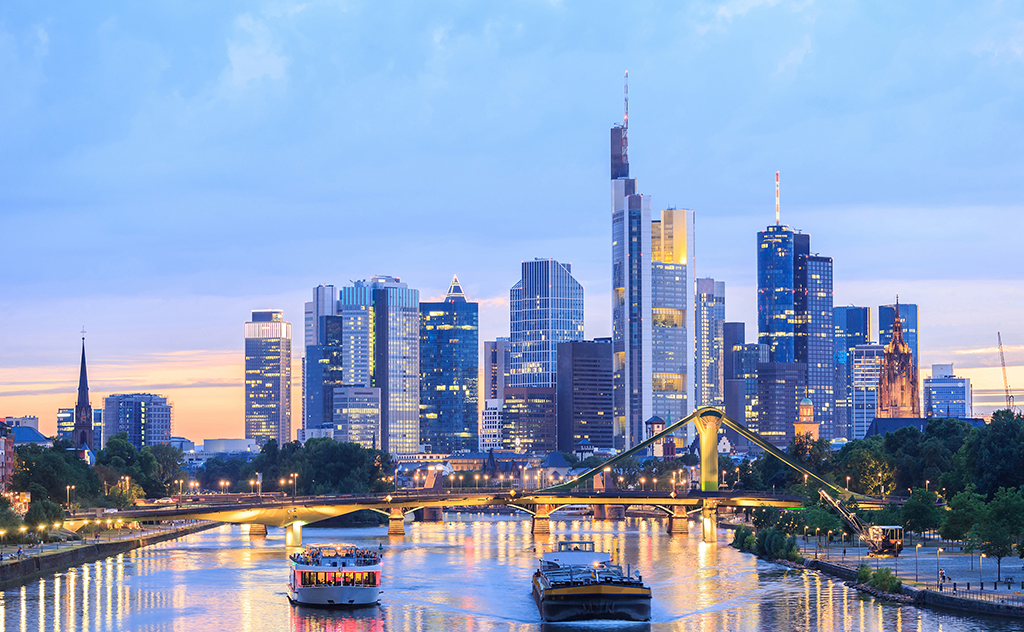 Up this week
Friday is set to be the big day for releases.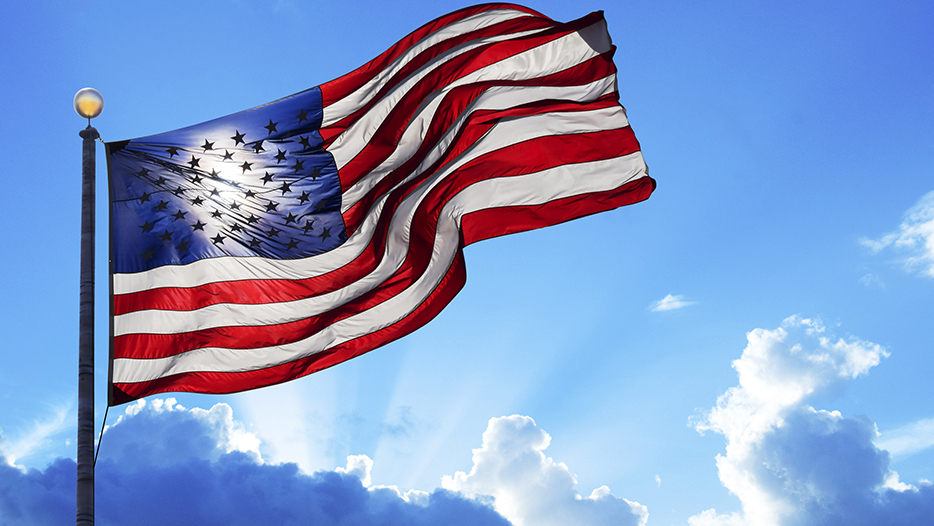 Sterling finds no reprieve in BoE 0.25% hike
The level of QE gilt purchases was held steady at £435bn as expected. However if anything the information that accompanied the decision was on the more hawkish side of expectations.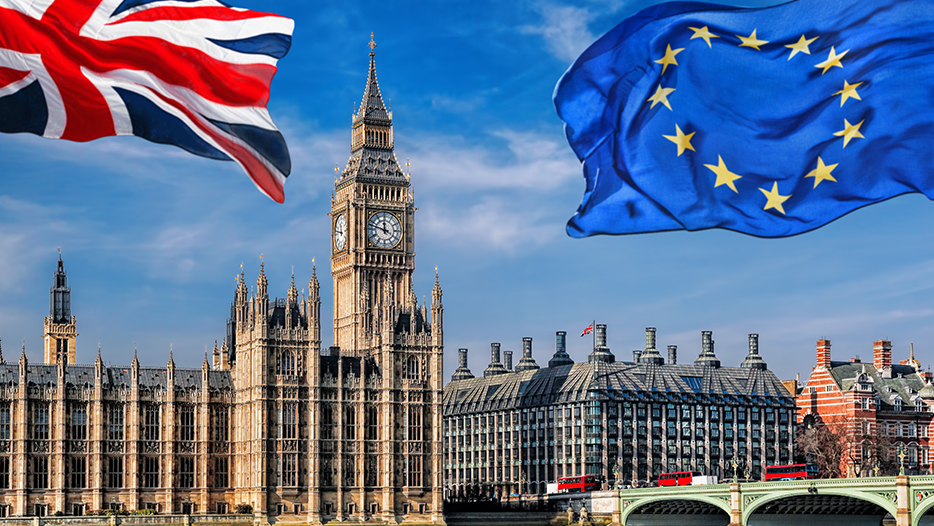 Bank of England to hike 0.25%
Later today the Bank of England's Monetary Policy Committee (MPC) will face the decision of whether to raise rates for just the second time since the financial crisis.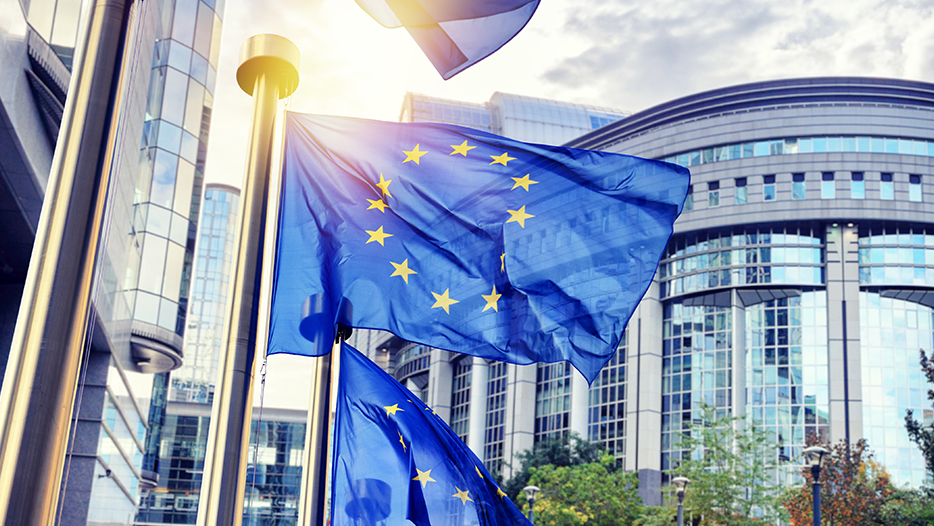 Eurozone inflation rises modestly to 2.1%
Later today the Bank of England's Monetary Policy Committee (MPC) will face the decision of whether to raise rates for just the second time since the financial crisis.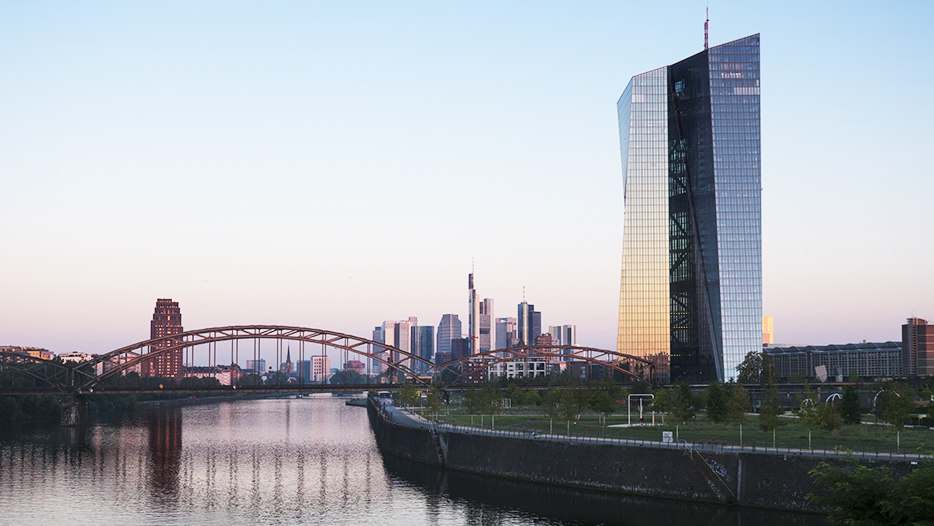 BoJ keep rates on hold, but maintain accommodative policy
The BoJ defied market expectations and opted to maintain its highly accommodative monetary policy stance, continuing to work towards its goal of getting inflation up to the 2% mark, acknowledging it will likely fall short of its 2% goal until at least 2021.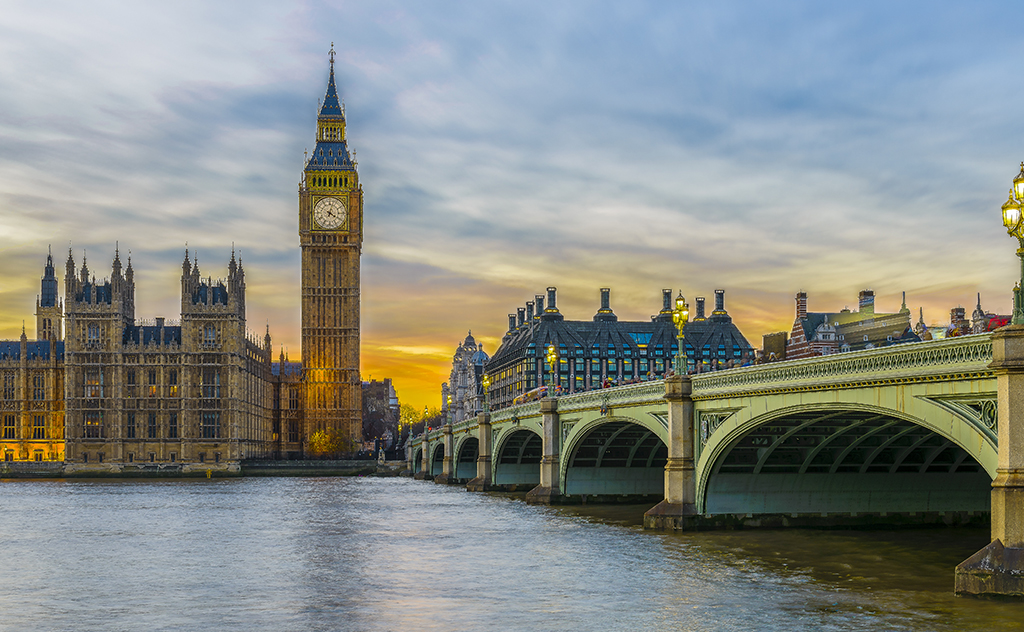 Up this week
In the UK, the House of Commons rose for its summer recess last week after a tumultuous few weeks.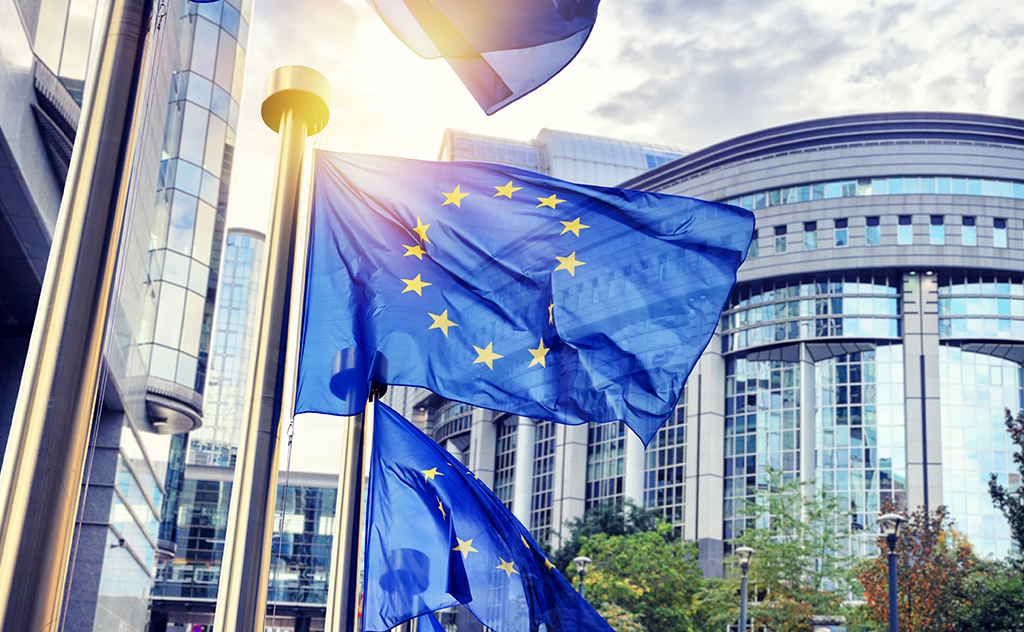 ECB declines to clarify its rate guidance
At its meeting yesterday, the ECB's Governing Council (GC) left its key interest rates unchanged with the deposit rate left at -0.40%, the main refinancing rate at zero and the marginal lending rate at +0.25%.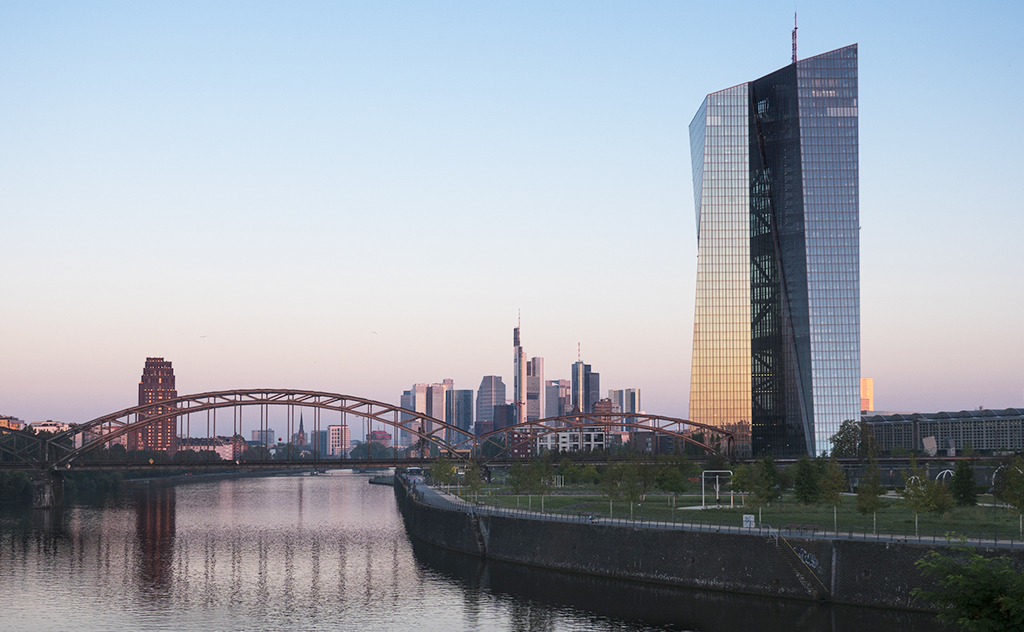 All eyes on ECB meeting
The ECB Governing Council (GC) will announce its July policy decision at 12:45 today, with President Draghi set to hold his usual post decision press conference at 13:30.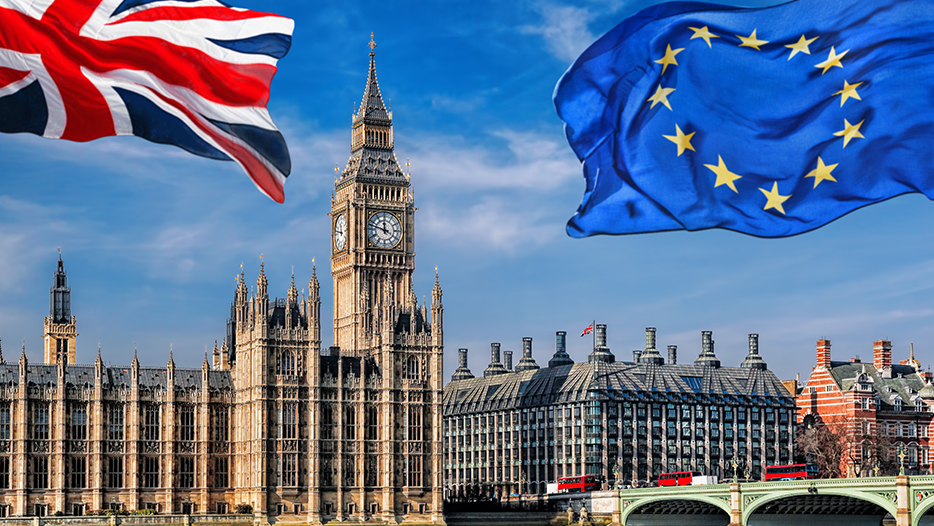 Trumps calls for tariff cuts ahead of EU meeting
Ahead of the US president's key meeting with the European Union today, Donald Trump has proposed that the US and EU should drop all tariffs.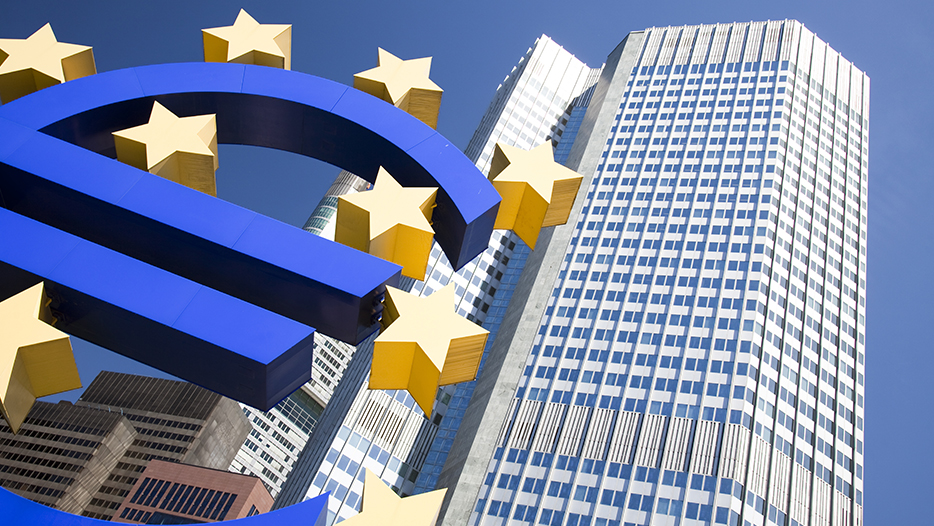 Parliament recess & Purdah take focus of pound
Expectations remain high that the Bank of England will hike rates at their August meeting next week.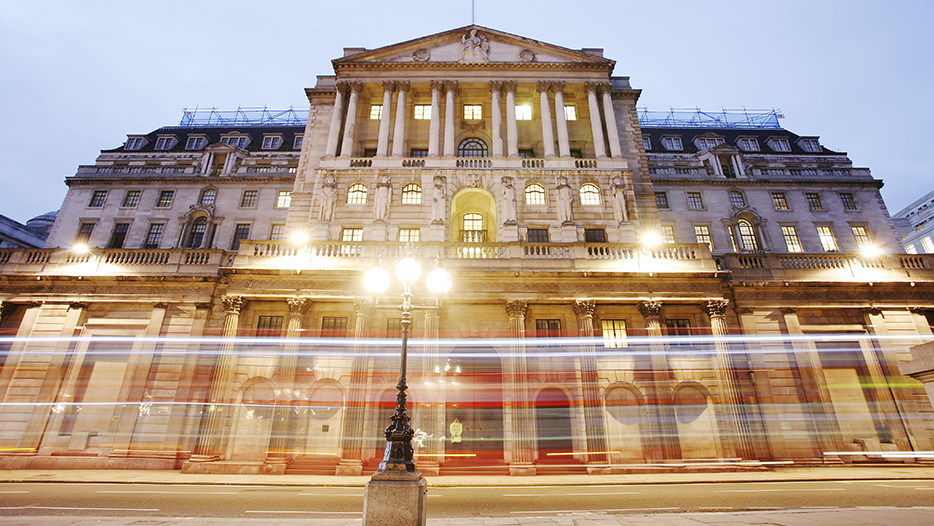 Up this week
After a tumultuous few weeks for the government, Brexit troubles may settle down this Tuesday as Parliament enters recess for the summer and is not set to return until 04 September.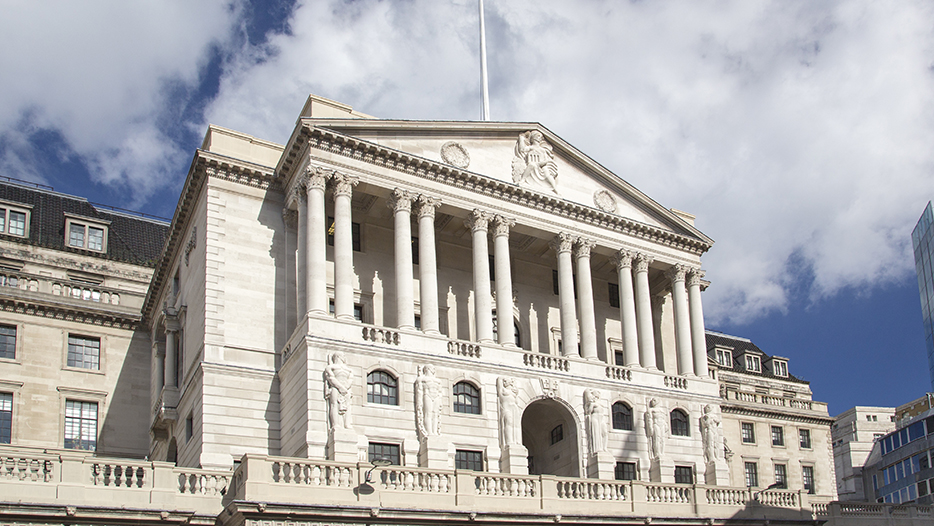 Disappointing retail sales pile further pressure on the pound
UK retail sales figures released yesterday were weaker than market expectations, down 0.5% mom on a headline basis and down 0.6% ex-auto fuel, whilst the Bloomberg consensus was for +0.2% on a headline basis and +0.1% on the 'core' metric.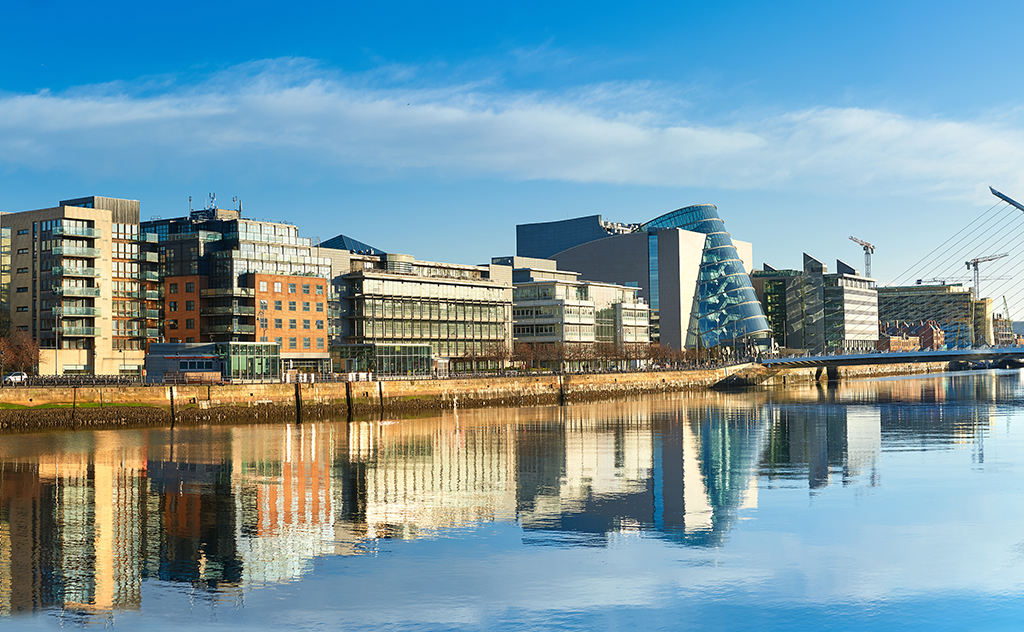 Tories win close vote over customs union status
Last night the UK government scraped a victory in the Commons over an amendment that would have forced the Prime Minister to join a customs union with the EU if it failed to agree a free-trade area with Brussels by 21 January 2019.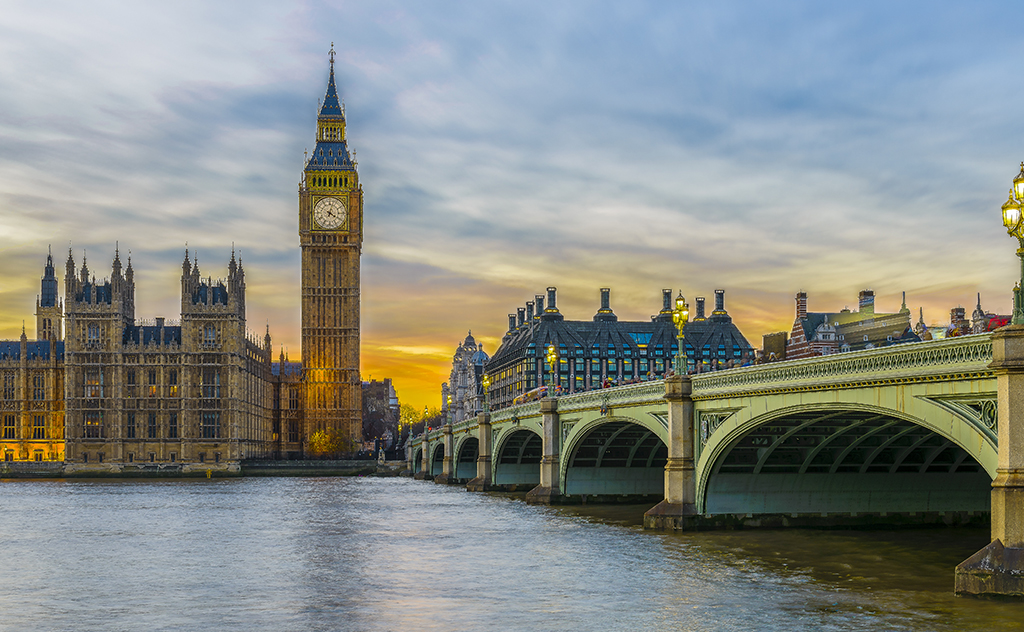 UK government backs Customs Bill amendment
Yesterday, the UK government chose to back all four amendments to the Customs Bill that had been tabled by Tory eurosceptics.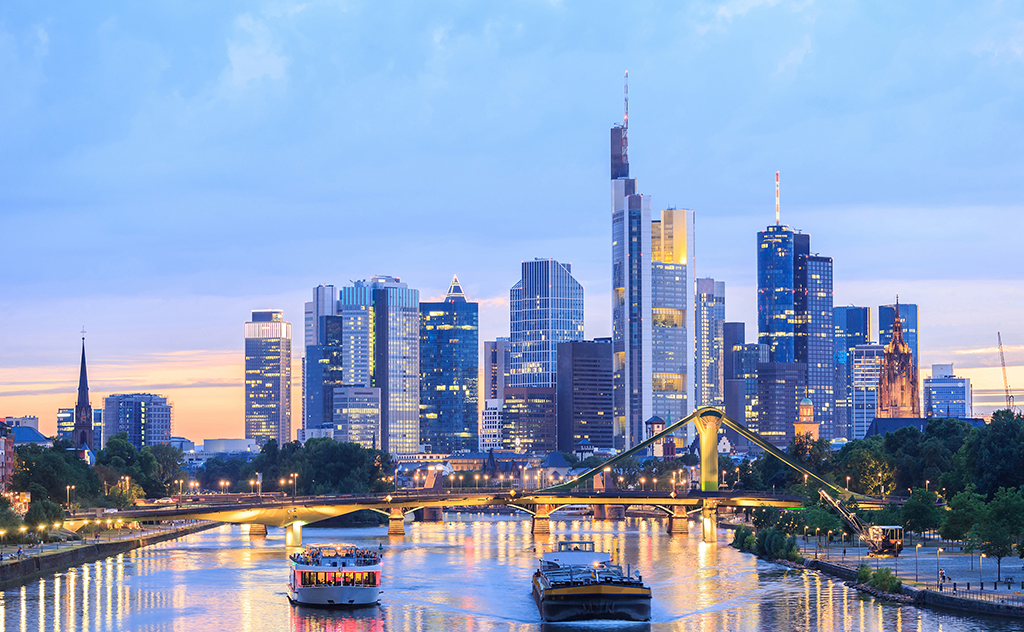 Up this week
In the UK, we will be keeping a very close eye on the political soap opera amidst ongoing speculation over whether PM Theresa May will face a vote of no-confidence.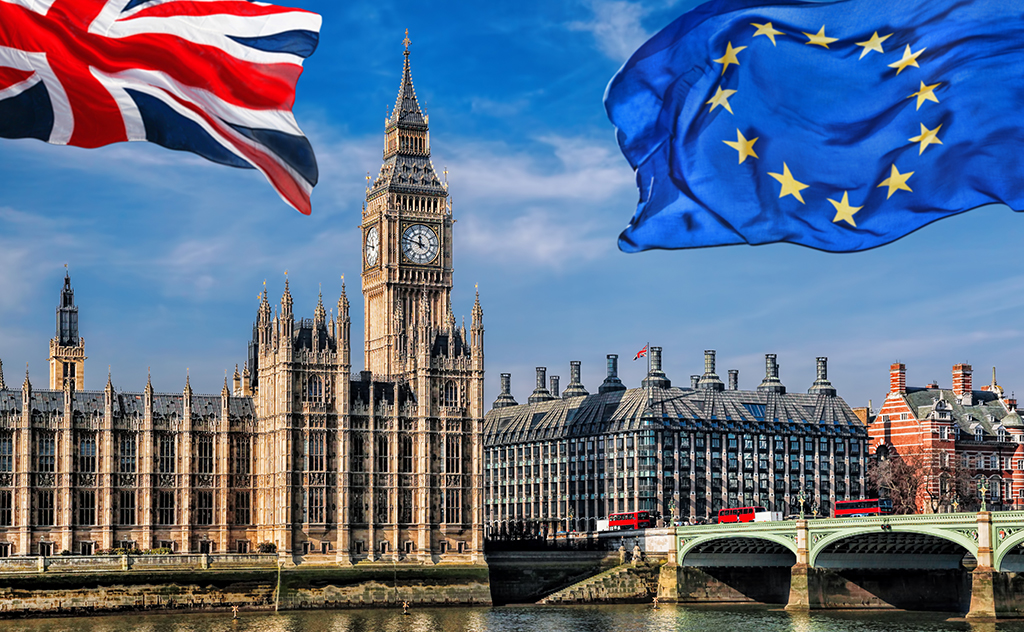 Sterling unmoved after Brexit white paper release
Following on from the plans that were laid out at the crunch Chequers cabinet meeting last week, which resulted in the resignation of two senior cabinet members, the main thrust of the 100+ page document is to ensure that the government achieves "a principled and practical Brexit".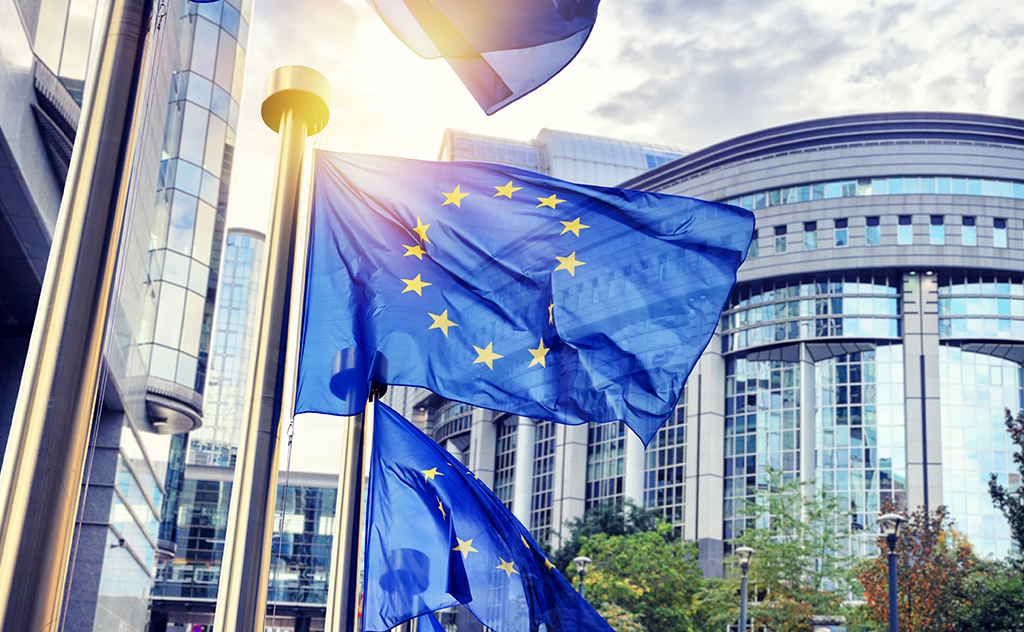 Trump causing further division
The first stop on Donald Trump's European tour was yesterday's NATO summit.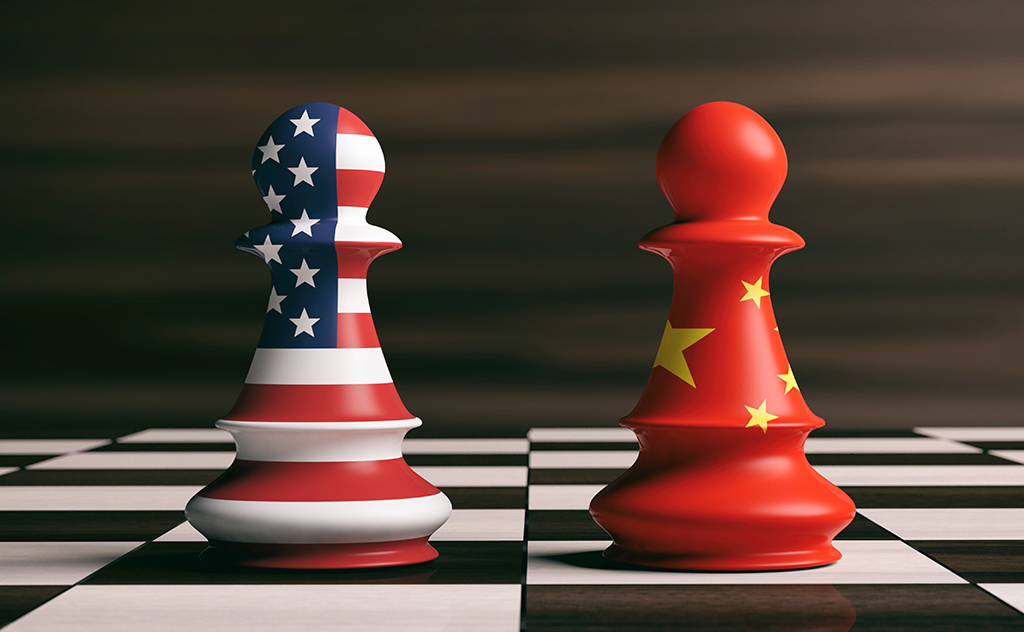 Equity markets slump as Trump threatens more tariffs
In an escalation of the trade dispute between Washington and Beijing, US President Donald Trump has instructed US trade representative (USTR) Robert Lighthizer to begin preparing tariffs of 10% on a further $200bn of imports from China.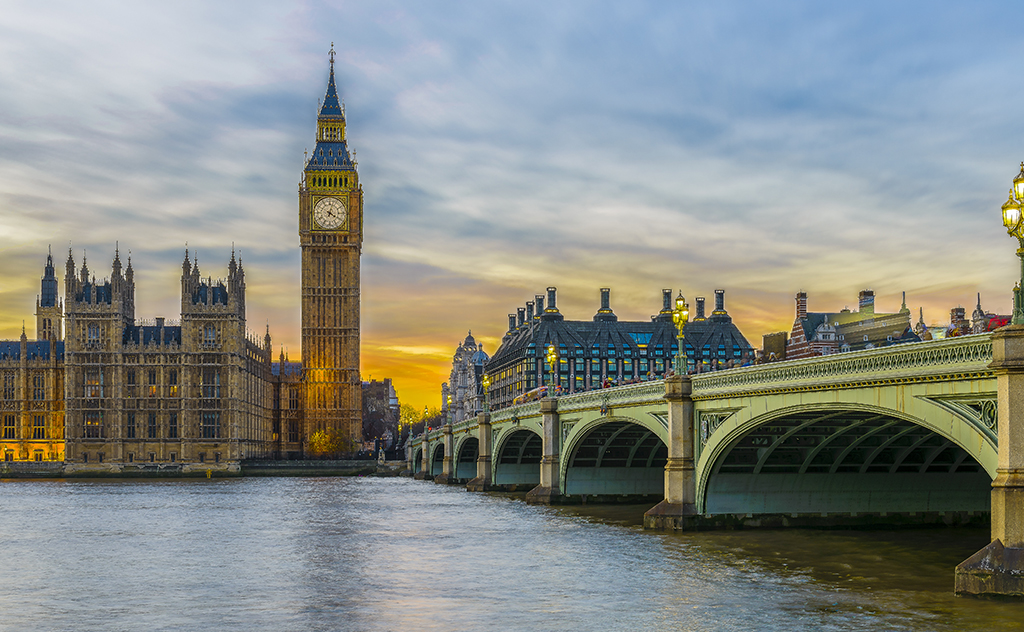 Sterling under pressure as Tories descend into chaos
After the resignation of David Davis, Brexit Secretary, on Sunday and Foreign Secretary, Boris Johnson, yesterday, PM Theresa May appeared before the 1922 committee of backbench MPs amidst speculation over whether she would face a leadership challenge.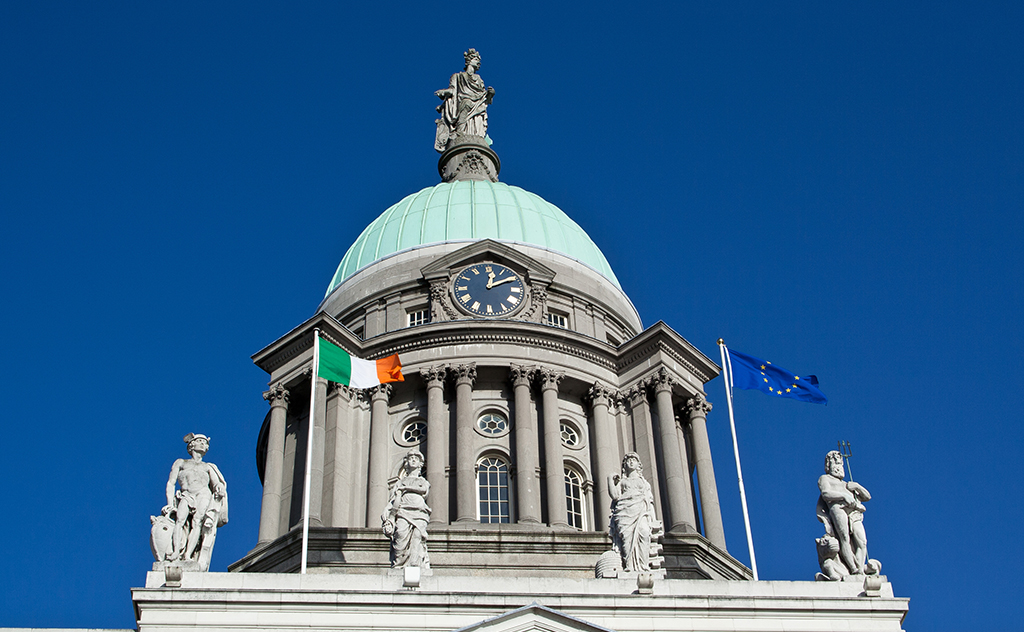 Chequers retreat a potential pivot for pound
Today's main event is likely to be the widely heralded UK Cabinet summit at Chequers.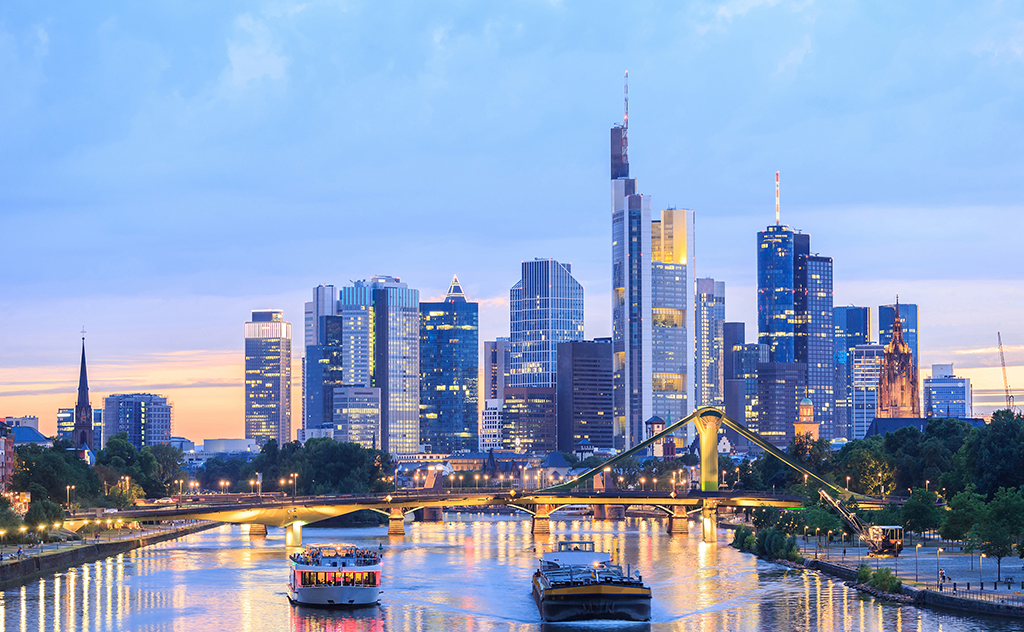 Euro jumps on ECB news and strong German data
A bit of a delayed reaction we would have thought but the FX markets seem to be grabbing on to a Bloomberg story (published just after Europe closed yesterday evening) as the reason behind the early hours EUR/USD spike.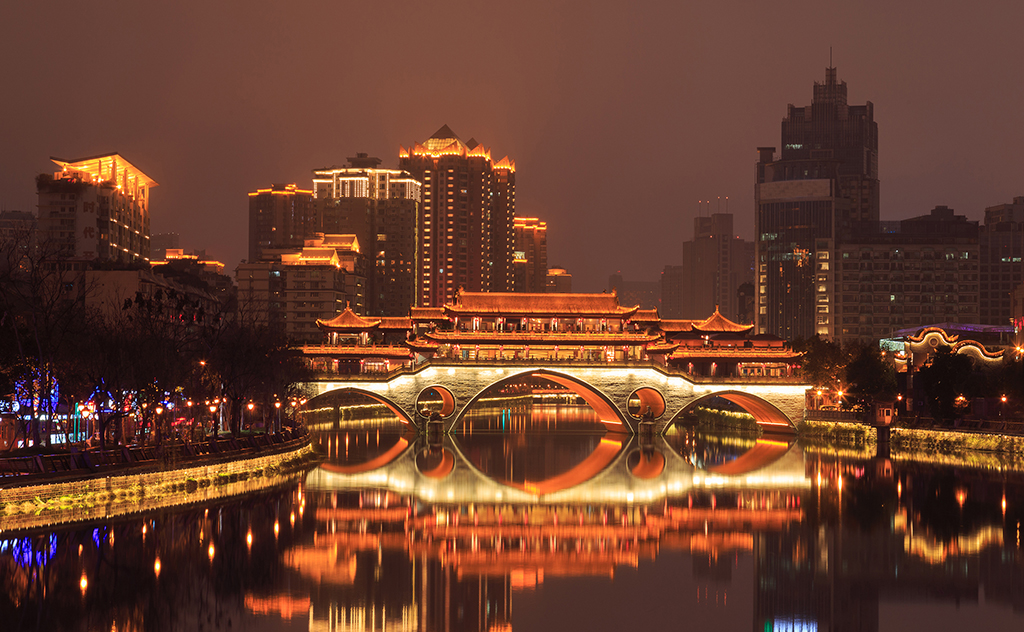 Chinese equity sell off continues
Chinese equity markets were weaker again overnight with the Shanghai Composite falling 1%, despite an encouraging reading of service sector activity, with the Caixin Services PMI rising to 53.9 in June from 52.9 in May.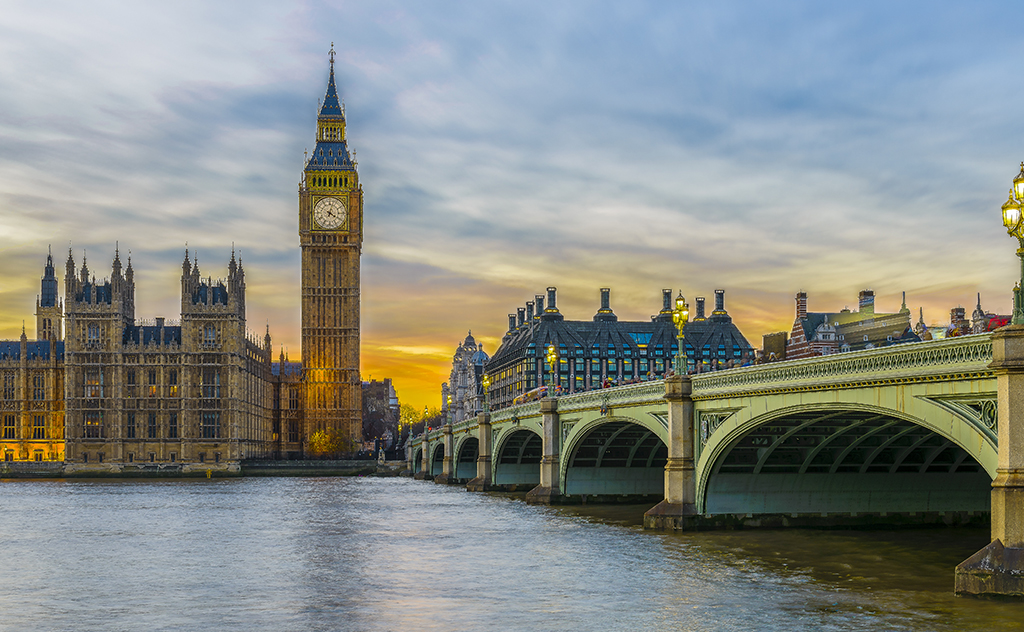 Euro higher on German immigration deal
Currently beleaguered German Chancellor, Angela Merkel, managed to keep the current tri-party coalition intact, staving off a political crisis in Europe's largest economy after she thrashed out an immigration deal with her Interior Minister, Horst Seehofer.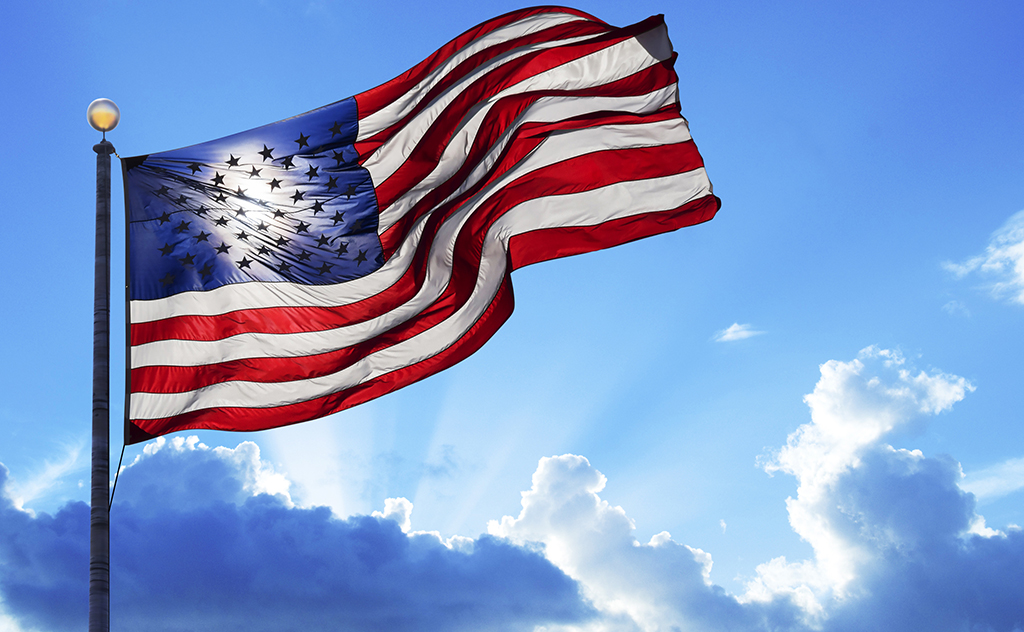 Up this week
The US week is set to be broken in two by the Independence Day holiday on Wednesday.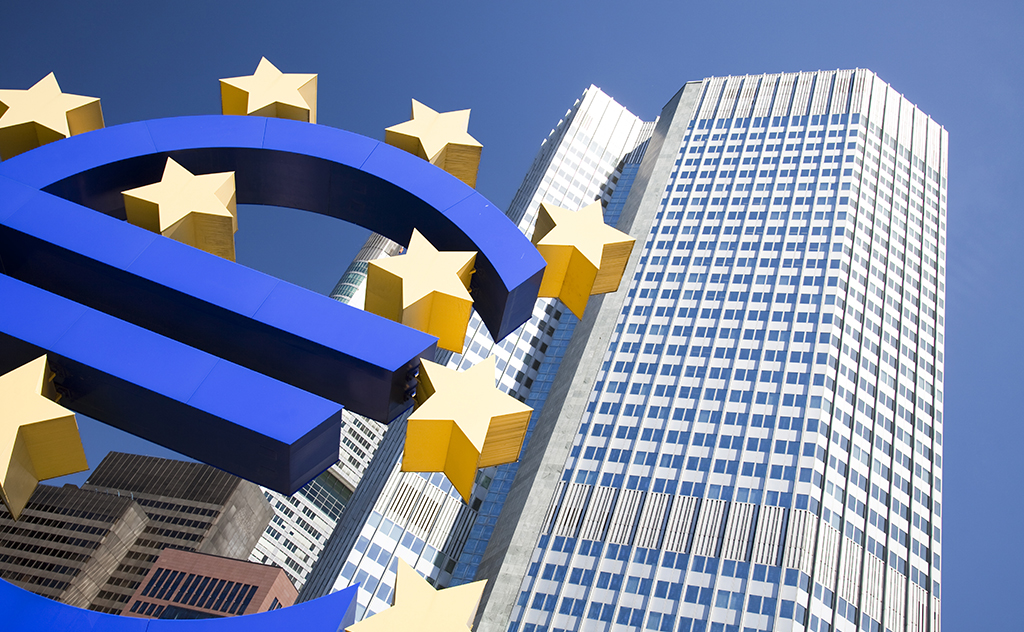 Migration agreement sees euro rally
EU leaders managed to come to an agreement in the early hours of the morning on how to deal with rescued migrants.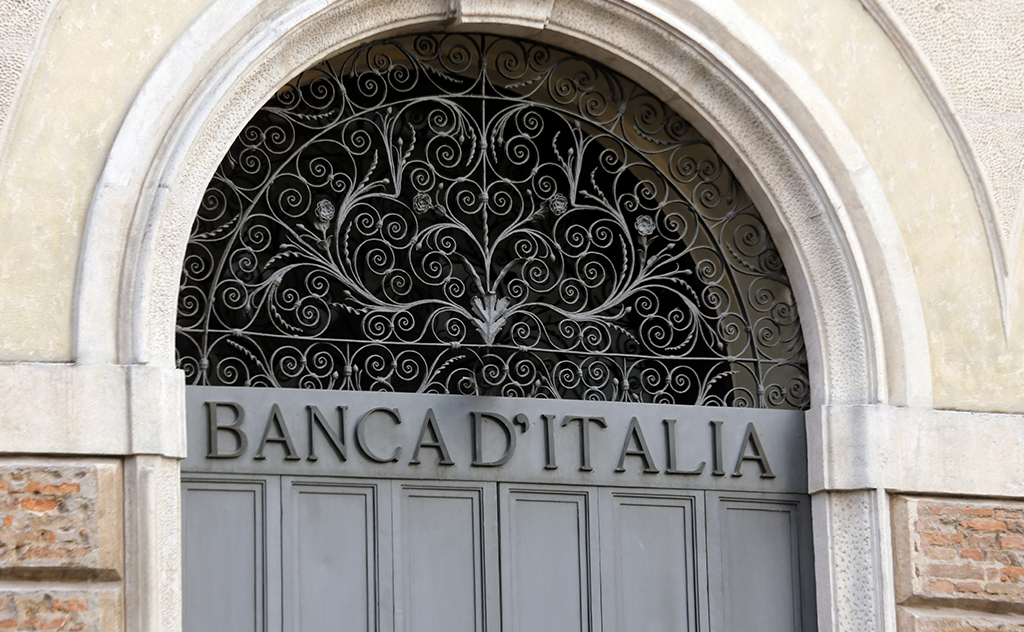 All eyes on EU Leaders summit
EU leaders are expected to arrive at the European Council in Brussels at 13.30 today for the much anticipated June summit.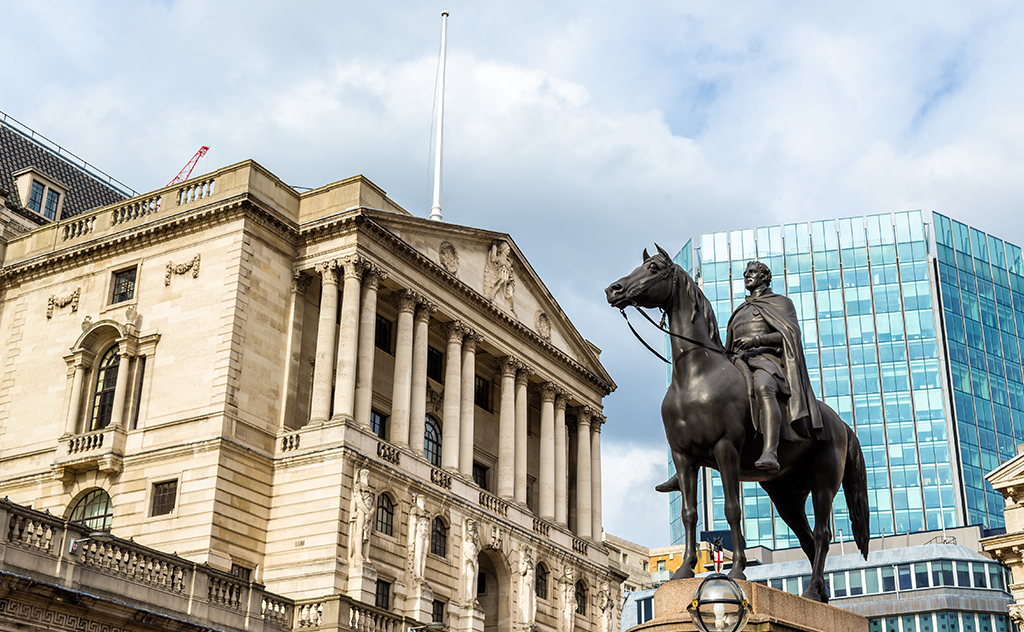 MPC incumbent's dovish lean weighs on sterling
BoE MPC incumbent, Jonathan Haskel, who is due to replace renowned hawk Ian McCafferty after the BoE August meeting was testifying at the Treasury Select committee yesterday.  
Equities slump as trade tensions heighten
Global equity indices suffered heavy losses yesterday as the ongoing US/Chinese trade spat continued to roil financial markets.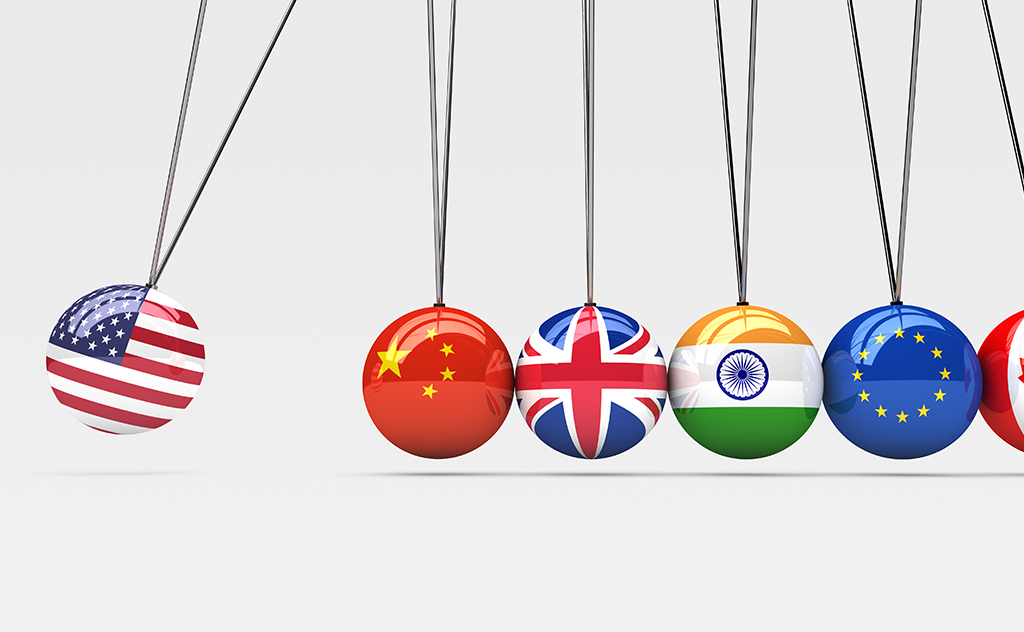 Up this week
EU Leaders will meet for the much anticipated 28-29 June summit.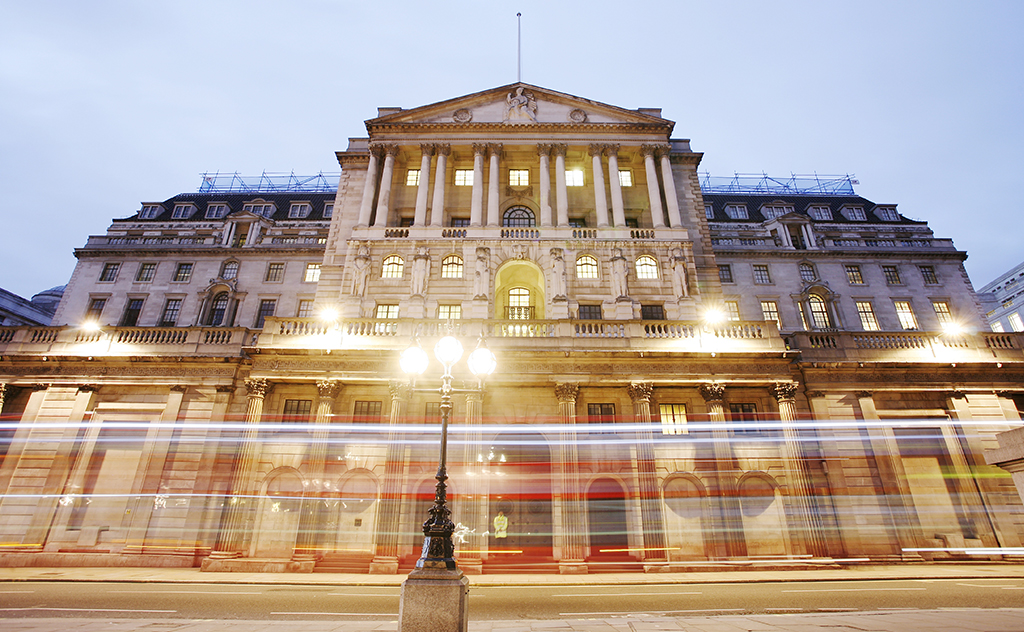 Sterling rises as BoE vote shifts
The Monetary Policy Committee maintained the stance of monetary policy at its June meeting, as widely expected.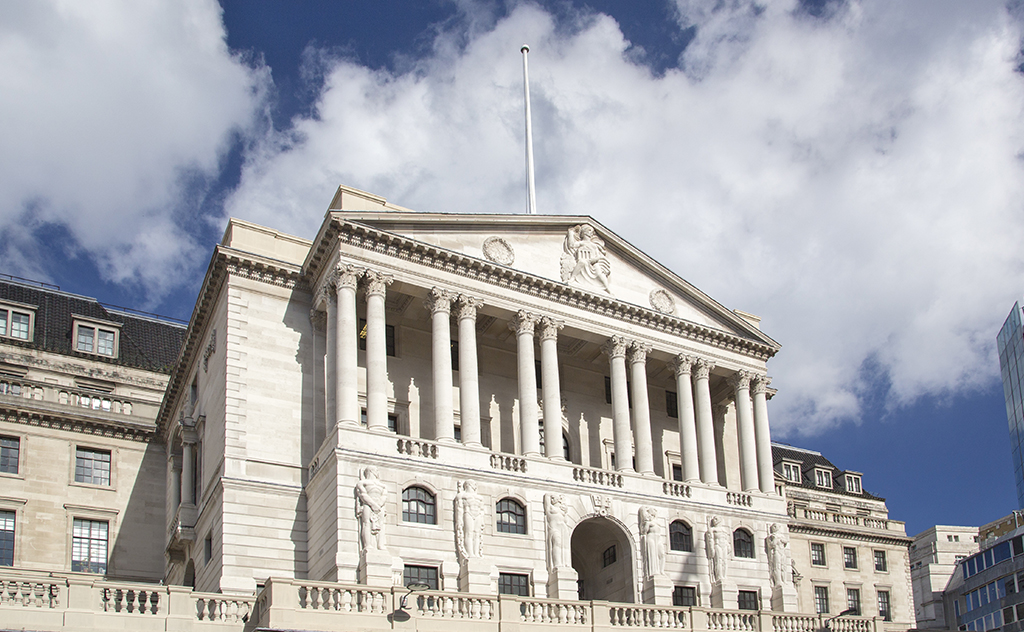 All eyes on the BoE
The Bank of England's (BoE) MPC decision is due 12:00pm today.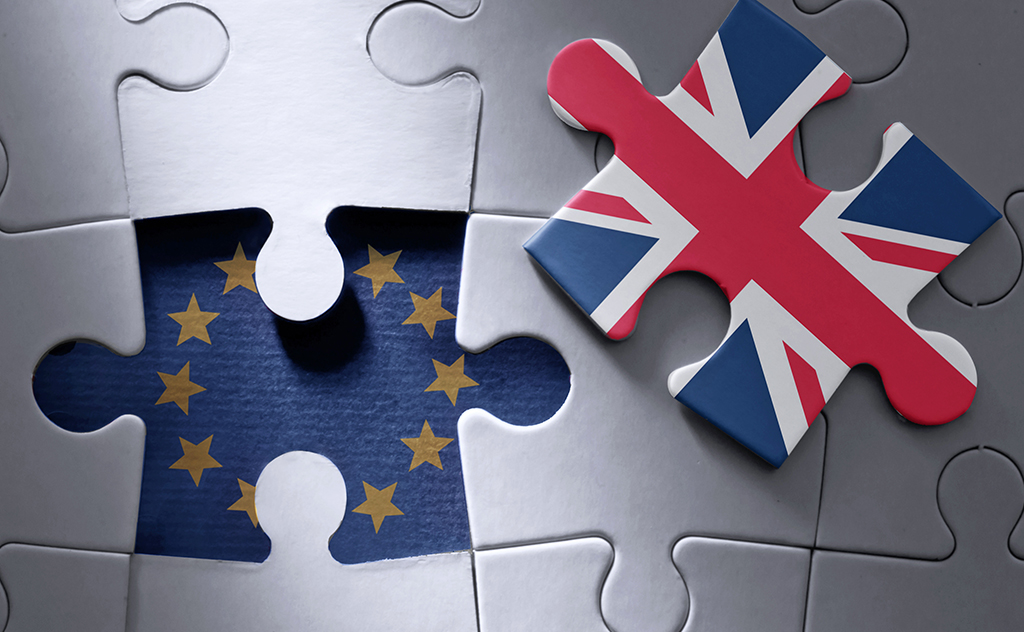 Commons Brexit vote due later today
Today the EU Withdrawal Bill returns to the House of Commons, where the British government will try to once again head off a Tory rebellion.