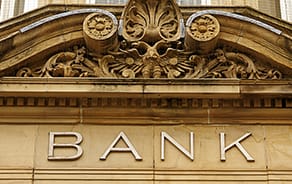 Strong UK wage growth boosts chances of May rate hike
UK labour data published yesterday morning pointed to a further tightening in labour market conditions overall.

At the headline level, we saw the unemployment rate edge down to 4.2%, its lowest level since 1975, defying consensus expectations and our own forecast for a steady 4.3% reading. The strongest evidence of a tighter jobs market came through in the pay growth readings. Here headline pay growth came in below market expectations (3.0%) and our own forecast (3.1%) with a 2.8% (yoy) rise in the three months to February. However crucially, stripping out bonus noise, pay growth picked up to 2.8%, in line with market expectations and our own view. That was the firmest reading since August 2015 with earnings growth having risen for three consecutive months now. Crucially, private sector pay growth, a key metric for Bank of England policy makers, climbed to 2.9% (yoy) over the same three month period and reached the 3.0% mark in the latest single month figures.
All eyes on UK inflation data
CPI inflation softened in line with our expectations to 2.7% (yoy) in February from January's 3.0%, the lowest since July last year. Base effects were the principal source of the softening, particularly for prices of seasonal food produce which rose sharply in February 2017 after adverse weather affected the Mediterranean harvest. Meanwhile, further downward pressure came from hotel and ferry ticket prices as last year's CPI basket was sampled on Valentine's Day when some lovers would have opted for a mini retreat. Turning to this month, base effects look set to once again distort the figures due to Easter having fallen fully in April last year. Specifically, air fares are likely to have been pushed up by the earlier school holidays and bank holiday weekend. Overall though, the risks to inflation are skewed to the downside. Food prices, for instance, may once again be a key source of downward pressure, with the BRC Shop Prices Index recording the fastest rate of food deflation in eighteen months. Meanwhile, fuel prices look set to weigh on the headline rate after having fallen to a greater extent than they did last year. We suspect that these factors will mean that we see another step-down in CPI inflation in March such that it falls to a one-year low of 2.5% (yoy). Stripping out the more volatile components of the basket, we expect 'core' inflation to moderate from 2.4% to 2.3% in March.
May 0.25% hike almost certain
Ahead of the May UK Monetary Policy Committee (MPC) meeting and amidst what looks to be a sharper deceleration in inflation than the Bank of England had been expecting, yesterday's data should help to convince the MPC that it is right to be on a gradual policy tightening path. Indeed, the latest pay growth figures are likely to leave the BoE focused on the threat of a pick-up in domestically generated inflation and content to maintain its belief in the Phillips Curve, as the tightness of the labour market starts to drive pay growth higher. As such, we continue to see the BoE voting to raise Bank rate by a further 25bps (to 0.75%) at its meeting on 10 May. One interesting question however, is whether yesterday's pay growth figures give the BoE the gumption to provide a further steer on subsequent rate rises to come. Unless today's UK inflation data (note below) shocks with a significantly lower print, we suspect the MPC will follow up a May hike with a further rate rise later this year too.
CRH: US construction indicators
The April NAHB Housing Market Index came in at 69, one point below both last month's reading and the expected figure for this month. Meanwhile, March Housing Starts and Permits data, compiled by the US Census Bureau, show a moderate MoM increase in both categories. In Non Res AIA's ABI came in at 51.0, down one point from February but still indicating an increase in billings. The NAHB HMI has been slowly declining over the past few months after hitting its highest level (74) since 1999 in December 2017. From a component perspective current and next six months Single Family sales both fell slightly, with Buyer traffic unchanged on last month. Regionally for April vs March the Northeast was up a point, with the Midwest unchanged and the South and West both declining slightly. Turning to homebuilding, in March Starts were up +1.9% MoM with Permits up +2.5% on the same basis. These increases were driven by the volatile Multi-family category, which was +14.4% MoM and +19% MoM in Starts and Permits respectively. Single-family was weak, with starts down -3.7% and Permits falling -5.5% in March vs February. For Starts, the South and West declined while for Permits the Northeast was down slightly. Commentary from the NAHB notes the current strong demand for housing which is fuelling builder optimism. In particular ongoing employment gains, rising wages and favourable demographics are cited as factors driving this demand. However, it does also comment on supply-side constraints such as a lack of buildable lots and continuing building materials cost inflation. The ABI hit six consecutive months of expansion, with its March reading coming in at just over the 50.0 no-change level. New project inquiries decreased 4.3 points to 58.1, with design contracts falling 3 points to 51.5. The South, Midwest and West all saw drops in terms of billings, though the Northeast saw an increase in March. Institutional was the only sector which was in contraction territory, with all other sectors remaining steady above the no-change line.
Irish Economy: Department of Finance upgrades forecasts
Economic forecasts are a bit like Dublin Bus. You wait ages for an upgrade, then two come along at once. On Thursday the Central Bank revised its GDP growth forecast for Ireland to 4.8% (was 4.4%) in 2018 and 4.2% (was 3.9%) in 2019. Yesterday it was the turn of the Department of Finance (DoF). In its Stability Programme Update (SPU) the DoF set out projected growth of 5.6% this year (was 3.5%) and 4.0% in 2019 (was 3.2%). The DoF notes that "analysis of a wide suite of indicators shows the economy in a healthy position at present". After the unexpectedly strong close to 2017, with last month's Quarterly National Accounts release revealing that GDP rose 3.2% q/q in Q417, the (October) Budget Day forecast of 3.5% growth for FY18 looked well offside, given that, were you to hold quarterly GDP flat over 2018, the full-year rise in GDP would be of the order of 5.5%. So, the DoF upgrade is not a particular surprise. While GDP is not the best measure of underlying activity, the SPU shows that the rising tide is creating more opportunities for our people, with total employment expected to climb 2.7% this year (previously the DoF saw growth of 2.3%). Compensation per employee is expected to increase by 2.6%, which combined with an increase in the HICP of 0.8% points to a solid increase in real earnings. At first glance, the projection of a General Government Balance equivalent to -0.2% of GDP, unchanged from Budget Day forecasts, seems excessively cautious given the upgrade to GDP growth. However, two factors suggest that this may not be the case. Firstly, following engagement with Eurostat, the Approved Housing Bodies were brought in under the General Government Sector in December, which has the effect of increasing the level of General Government Debt by c. €100m (equivalent to 3bps of GDP) and the General Government Deficit by €470m (equivalent to c. 15bps of GDP). Secondly, year to date tax receipts, while +3.5% y/y, were 1.2% behind profile (target) by the end of March. Finally, we note that the structural deficit is seen at 0.4% of GDP in 2019, broadly in-line with Ireland's medium term objective (the anchor of the preventive arm of the Stability & Growth Pact) of a structural deficit of 0.5% of GDP.
IFG: New Group Chief Executive and Chairman announced
IFG Group, the Dublin and London-listed financial services group, has today announced Kathryn Purves as its new Chief Executive, while its current Chairman is to step down in May and be replaced by Mark Dearsley. Kathryn Purves will take over the role from the outgoing Group Chief Executive John Cotter immediately. Mr Cotter had held the role since September 2016. Ms Purves is moving into her new role having served as a non-executive director of the Group and chair of the Group Risk Committee. Separately, Group Chairman John Gallagher will step down from his role after the upcoming AGM in May 2018 where he will be succeeded by Mark Dearsley, the existing Group Interim Chief Financial Officer. Today's release from the company notes that Mr Gallagher has no immediate plans to sell his shareholding in the company. Mr Dearsley will take up the role of Deputy Group Chairman in the period leading up to the AGM. Following on from this change, IFG has announced Gavin Howard as Interim Group Chief Financial Officer with immediate effect. The above additions to the leadership team are encouraging as each candidate brings a wealth of experience from the financial services sector to their respective roles. Kathryn Purves joins with twenty years of senior level management experience in financial services companies including Partnership Assurance and UBS, while Mark Dearsley, a Chartered Accountant, has held the roles of Group Chief Financial Officer for Savills plc and Finance director of Aviva Europe & International. Gavin Howard joins having served in senior roles for financial services companies such as Just Group plc and Barclays.
Smurfit: Incremental increase in capacity
SKG has announced plans for a series of improvements at its Facture paper mill in South West France commencing in 2019, which, on completion will increase its production capacity of white top kraftliner at the mill from 174k tonnes to 220k tonnes and further enhance the quality of this premium product. Premium white top kraft paper is a suitable material for high-specification digital print used for shelf packaging and packaging displays etc.
Economic events
09.00   SA   CPI & Retail Sales
09.30   UK   CPI
10.00   EC   CPI
13.30   US   Fed's Dudley speaks
15.00   CA   BoC rate decision