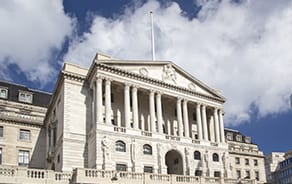 A spring in the UK Chancellor's step?
UK Chancellor, Philip Hammond presents the Spring Statement (SS) in Parliament on Tuesday at 12.30pm.


This will be a new event and forms part of the Chancellor's efforts to restructure the fiscal calendar. The SS will be a shorter version of the Autumn Statement, which in practice had become a quasi mini-Budget, which gave Chancellors the opportunity to indulge in unnecessary tinkering with the stance of fiscal policy. No new fiscal measures are expected today. Indeed media reports have stated that Mr Hammond's speech will last just 15-20 minutes, not the typical hour or so at Budget time. We note too that major fiscal events are usually scheduled at a 'peak' time, after Prime Minister's Questions on Wednesdays. Staging it a day earlier is a symbolic way of reinforcing that the SS is intended to be relatively low key. Meanwhile following two Budgets in 2017 (March and November), Budgets will now take place in the autumn to allow proper scrutiny on the various measures that take effect in the new fiscal year i.e. the following April.
Forecasts
The Office for Budget Responsibility (OBR) will publish its latest official economic forecasts. The OBR's current forecasts, published at the time of November's Budget, were relatively gloomy. In particular, the profile for GDP growth was revised down from March, primarily due to knock-on effects on productive capacity from a more pessimistic set of productivity projections. The OBR's GDP forecasts for 2018 and 2019 were 1.4% and 1.3% respectively, which would put them into the bottom quartile of the current forecasting range. For context, Investec forecasts presently stand at 1.7% for each year. There should also be better news on the public finances. In November the OBR expected the deficit (measured by PSNBx) to rise this financial year, to £49.9bn from £45.7bn. A key reason behind this view was that it thought that early payments of tax on dividend payments had lifted inflows significantly in 2016/17, at the expense of this year. Most eyes will be on what the OBR says about the deficit this year and whether it maps out a slightly brighter growth outlook. But arguably the direction the Chancellor takes on addressing longer-term issues may be much more significant in terms of the public finances and the shape of social policy more widely.
US CPI unlikely to prompt repeat of Feb fireworks
Last month's US CPI data print (January's figures released on 14 Feb) prompted one of the most volatile moves in EURUSD that we have seen so far this year. The figures for January saw inflation beat expectations, with overall YOY inflation remaining comfortably above the 2% target, while core inflation which came in at 1.85% vs 1.7% expected. The move, which gave the dollar a boost initially, caught speculators wrong footed, and a wave of trading and stop losses ended up dragging EURUSD over 1.5% higher by the end of the day. We approach this afternoon's data print with EURUSD trading very close to the same levels as before last month's release. One difference however was that a month ago, markets expectations were split between expecting two or three rate hikes in 2018, now the indecision is whether we will see three or four hikes.
The expectation for today's data is for core inflation to remain at 1.8% and for overall inflation to tick slightly higher to 2.2%. This is the last major data prints which could possibly derail the Fed from hiking rates next week, but that would take a real shock at this stage.

C&C: FY18 trading update
C&C this morning issued a pre-close FY18E trading update guiding Group operating profit to be "around €86m". Admiral Taverns is flagged to have contributed an additional €1.1m to Group earnings. Looking forward management notes that: (i) in Scotland the business is "well positioned to deliver further value growth in FY19", notwithstanding possible short term market disruption of MUP; (ii) the performance in Ireland is expected to "improve" despite competitive pressures; and (iii) the strengthened route-to-market in England and Wales through Admiral Taverns and the AB InBev platform are "well-embedded" and should prove "resilient" in an environment of challenged high street and consumer spending.
Greencore: Trading update released
This morning's trading update is guiding to lower EPS expectations and highlighting changes to the US business. Management changes – Chris Kirke who had been transferred from the UK to run the enlarged US operation is stepping down from US CEO role and leaving the group. He will be replaced by Patrick Coveney Group CEO who will directly oversee the US alongside COO Chuck Metzger (who came with Peacock). It is also highlighting plans addressing certain under-utilised assets – Rhode Island, Jacksonville and Minneapolis. It is ceasing fresh production at RI – mothballing the site to address ongoing losses. Jacksonville is expected to benefit from new business wins although only from Q4 18, Minneapolis is seeing better utilisation following some small gains. The guidance is moved to reflect the weaker performance of the US in these under-utilised sites. EPS guided to 14.7p – 15.7p range.
Glenveagh Properties: Results released
Glenveagh Properties released financial results this morning which cover the period between 09 August and 31 December 2017. As these financials predominantly relate to its legacy business whereby it was contracted on a fee basis to build properties on behalf of TIO RLF (Oaktree), and are therefore not a good guide to its performance in FY18 and beyond, the main focus of today's release is on Glenveagh's progress in deploying its capital in the land market and operations on its seven active sites. For completeness however, the group booked revenues of €1.4m, gross profit of €0.5m and an operating loss of €3.7m. Admin costs are guided at €16m for FY18. Glenveagh now has a landbank of 7,340 units and has spent €284m to date. Glenveagh today announced the acquisition of two substantial land portfolios, Project Quattro and Project Town, requiring an additional €106m cash investment. Project Quattro comprises four sites in the (inner) Greater Dublin Area capable of delivering 1,435 units and cost €90m (€63k/unit). This site was acquired in an off-market transaction. Project Town involves a partnership agreement with TIO and Sigma Retail Partners under which Glenveagh Living will acquire the residential development rights to land adjoining The Square Shopping Centre at Tallaght and a c. 5-acre site to the rear of Gateway Retail Park, Galway, while Glenveagh Homes will acquire a 10 acre site in Bray, Co. Wicklow. These sites could deliver more than 800 units. A forward sales process has commenced on its 90-unit premium apartment development at Herbert Hill, Dundrum and the group is confident of meeting its unit completion target of 250 units this year.
Applegreen: FY17 results released
Applegreen released its FY17 financial results this morning. Revenue was €1,428m, a y/y increase of 21%, with gross profit coming in 1.1% ahead at €181.7m. Gross margin was 12.7% in the full-year, up from 12.2% in H1, despite a rising fuel price over the course of H2 which impacts negatively. The margin-accretive acquisition of a 50% stake in the Joint Fuels Terminal (JFT) in Dublin Port helped in this regard. Adj. EBITDA of €39.8m was +24% y/y. A final dividend of 0.8 cent/share has been declared, following the payment of an interim dividend of 0.6 cent/share. The group added 99 sites over the course of the year and Applegreen ended the year with a portfolio of 342 sites. The group notes that these significant acquisitions are performing as expected. In line with its strategy of growing high-margin food sales, the group added 77 new food outlets during the year. Like-for-like non-fuel (i.e. food and store) gross profit increased by 7.4% y/y.
Irish banks: Central Bank remains concerned about governance and operational risk issues at credit unions
The Central Bank of Ireland yesterday released its updated PRISM supervisory commentary on the credit union sector. The report highlighted a number of concerns that the CBI continues to have over the sector. The report is based on the findings of on-site inspections of credit unions (CUs) and while it found some evidence of improvements in corporate governance, it also said that a number of governance and operational risks still need to be addressed. It also found that they continued to find significant issues with the credit underwriting process in the CU sector, in particular around the rationale for credit decisions and some of the accompanying analysis around borrower capacity to repay loans. Notably, the CBI states that credit unions must "embed systems and controls to acceptable levels before considering significant business model development".
Economic events
12.30    UK    Chancellor Hammond's Spring statement
12.30    US    CPI (February)