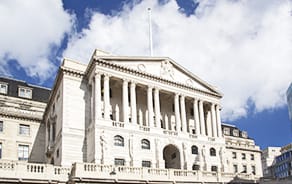 All eyes on EU withdrawal bill
The British government's flagship piece of Brexit legislation returns to the Commons today, following 15 separate defeats for the government in the Lords last month.
It seems as though the government looks set to attempt to overturn around 14 of these amendments over the course of today and tomorrow. The most significant of these will probably be the debate on Amendment 19 on a 'meaningful vote', which if not overturned, could give Parliament control of the Brexit process should the government fails to agree and legislate on the withdrawal agreement by set deadlines. The government's objective here is to amend this clause so that, under such circumstances, it would keep ownership of the process and simply have to make a statement on how it aimed to proceed. It is not clear if enough Conservative rebels have the appetite to defeat the PM on this issue at a time when the crucial EU Summit is approaching towards the end of this month. Reports from the PM's address to the backbench 1922 Committee last night suggest an absence of fireworks. Indeed some reports suggest that the government may win all the crucial votes planned, but could struggle in the Customs or Trade bill votes next month. Clearly though Theresa May badly needs a period of calm following the chaos surrounding the backstop proposal last week. Failure to achieve this could well open up a fresh round of bloodletting among Tory MPs.
 
UK data for April disappoints
 
The figures released yesterday presented a disappointing start to the second quarter, with industrial output down 0.8% on the month (+1.8% yoy), defying expectations for a small rise (consensus +0.1%, Investec -0.1%). Within this, manufacturing output was weaker still with a 1.4% drop on the month recorded (1.4% yoy), defying consensus expectations of a 0.3% monthly increase (Investec forecast +0.5%). Construction output was also seen rising by just 0.5% on the month in April, even after a sizeable 2.3% decline in March. Note that trade figures were also worse than expected with a visible goods deficit of £14.0bn whilst market expectations had been for a deficit of £11.4bn. The figures show a soft start to Q2 economic data and therefore raise questions over whether we are likely to see a sufficient enough bounceback in Q2 GDP to see the BoE raise Bank rate in August
Dollar buoyant on US, North Korea meeting
 
The dollar got a small boost overnight after US President Donald Trump's meeting with North Korean leader Chairman Kim Jong-Un in Singapore this early morning. The first meeting between a sitting US president and the leader of the Korean state saw both leaders signing a declaration which outlined four areas of commitment. The commitments are light enough, including improving relations, building a lasting peace in the Korean peninsula, the return of hostages and recovery of the remains of prisoners of war, but most importantly the statement reconfirmed both sides commitment to complete denuclearization of the Korean peninsula.
 
Reaction so far has been mixed. Some analysts have expressed disappointment at the lack of detail. Trump himself typically described the talks as "better than anyone could imagine", while China have welcomed the summit as historic. According to the BBC, North Korean media, the only source of news for the people of North Korea, have yet to report on the matter, so it remains to be seen how Kim Jong-Un decides to frame his meeting with Donald Trump.
 
The US President is expected to make a statement shortly after 9am (Irish time) this morning.
 
Irish REITs: 'Crane Count' falls back to 72
 
The latest Dublin Crane Count, compiled by The Irish Times in conjunction with Savills, shows a drop of six in the month to 72 in June, reversing nearly all of the previous month's gain. There were 50 cranes on the South Side (an 18 month low), reflecting the completion of construction work at a number of sites, particularly in the Docklands area. In contrast, the number of cranes on the North Side has strengthened to a six month high and now sits just one below the series high of 23 that was recorded in both November and December of last year. The Irish Times has been running this monthly series since February 2016, when there were 34 machines over the city. The series peaked at 80 in December 2017 before retreating to its current level. Most of the cranes are working on office schemes, where gross additions to the stock of accommodation across the city are expected to moderate to 1.3m sq ft in 2019 from an expected 2.0m sq ft this year. So, the reduction in the 'count' is not a surprise.
 
Hostelworld: AGM Statement
 
Online hostel booking platform Hostelworld has released a short statement ahead of its AGM yesterday. The new free cancellation product, introduced in March, has had a positive impact on both volume and the average volume of bookings. Elsewhere the growth in the penetration of mobile has increased activity level per customer, though this has come with the offsetting effect of a decrease in the number of bed nights per booking. The company also noted increased competition in Europe, with further headwinds due to adverse FX movement, though it did reiterate it expects to achieve its expected earnings estimate for 2018.
 
US Gaming: NJ sports betting regulation signed
 
Yesterday New Jersey Governor Phil Murphy signed a bill to legalize sports betting, which will allow racetracks and casinos to start taking sports bets as early as this week. Punters in New Jersey will be able to wager on both professional and collegiate events online (including mobile), or at a specific retail outlet, racetrack or casino, however events hosted in New Jersey and betting on New Jersey teams will not be allowed. Licence issuers will include land-based casinos and racetracks (10 issuers with 3 brands per licence, which means 30 suppliers – we understand that WMH has access to two of these). In-person sports bets at a casino will be taxed at 8.5%, in-person bets at a racetrack will be taxed at 9.75%, and online gross revenue will be taxed at 13%. New Jersey hopes to generate c.$12m to $17m in the first 12 months post regulation.
 
Irish Economy: Sterling pounds new car sales
 
'Vehicles licensed for the first time' data from the CSO show that the new cars market remains stalled here, with a 2.3% annual decline in the month of May. Year-to-date new car sales, at 79,321, are -5.3% y/y. At first glance, such a weak outturn seems surprising given that both employment (+3.1% y/y in Q417) and labour earnings (+2.4% y/y in Q118) are advancing at a healthy clip, while overall inflation is muted (CPI +0.4% y/y in May) and consumer confidence (106.7 in May) stands well above the series average. However, the weak pound is prompting bargain hunters to turn to sterling-based dealers, as imports of used private cars continue to soar, +14.1% y/y in May while the year to date total of 42,199 is 11.5% above year-earlier levels. The data for goods vehicles tell a slightly different story, with sales of new vehicles +5.0% y/y in the year to date, while imports of used goods vehicles are +9.0% y/y in the same period. This points to a strong willingness to invest on the part of Irish businesses. We also note that diesel's share of new car sales was 56% in the first five months of the year, down from 66% in the same period of 2017. This likely reflects developments in the wider auto industry along with speculation of tax changes here, with petrol's share rising from 31% in the first five months of 2017 to 38% in the same period of this year. New car sales fell to a 22 year low of 54,432 in 2009 during the recession before subsequently recovering to a post-crisis high of 141,931 in 2016 (of the latter, c. 70% of sales were recorded in H116, so before the UK's referendum of 23 June 2016). However, since then sales have struggled, dropping to 127,045 last year and, on the above evidence, they have further to fall in 2018. The weak pound that has followed the vote for Brexit is a major factor behind this, as imports of used cars have rocketed from 47,217 in 2015 to 92,508 last year (and heading for >100,000 in 2018).
 
Economic events
 
09.30    UK    Unemployment


10.00    GE    ZEW survey


13.30    US    CPI

            UK    EU Withdrawal Bill votes in Commons