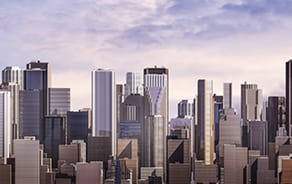 All eyes on Mansion House speech
Prime Minister Theresa May will deliver her third 'major' Brexit speech titled "Our Future Partnership" at 13:30 today at Mansion House, following those in Florence and at Lancaster House.

She will say today that she wants "the broadest and deepest possible agreement" covering more sectors and co-operating more fully than any current free trade agreement. Much has been made of this speech, with Cabinet members suggesting it will provide will the EU with the clarity that it has been seeking about what kind of future trade relationship the UK is aiming for. Media reports suggest that the Prime Minister will provide detailed proposals which include potentially retaining associate membership of various European agencies for various sectors (e.g. aviation). She is also expected to provide greater detail on her proposals for a system of independent arbitration such that the country will not have to be subject to the direct judgements of the European Court of Justice. Nevertheless, one issue that the Prime Minister is not expected to address is a solution to avoiding a "hard" Irish border, the key stumbling block at the moment after the European Commission's draft Withdrawal Treaty assumed that Northern Ireland will remain in a customs union with the EU, in contrast to Westminster's position. As such, it is difficult to see how Mrs May will claim that negotiations are proceeding smoothly and that a future deal can be clinched. Note that we also have Bank of England Governor Mark Carney speaking today at 10:00am at Bloomberg's London HQ. Don't expect much in the way of monetary policy though; instead he will be giving a lecture on the future of money which will touch upon cryptocurrencies among other things. As always, the subsequent Q&A should be closely watched for any clues on the direction of monetary policy.
Trump steel and aluminium import tariff announcements
In a week where President Trump appears to be gearing up for his 2020 election campaign, he announced yesterday that he plans to impose significant tariffs on imported steel and aluminium in what looks to be an escalation of his 'America First' strategy. President Trump said he was levying tariffs of 25% on foreign made steel and 10% on aluminium. The announcement has been widely condemned on the global stage whilst it has received criticism from some within the US too. It is expected to trigger legal challenges by China, the EU and Brazil at the WTO whilst it is thought that China will retaliate with tariff announcements which will hit US agricultural exporters, with the Trump announcement appearing particularly cutting, given that it came even as a top Chinese economic official (Liu He, one of Chinese President Xi Jinping's closest aides) was in Washington for talks aimed at forestalling a possible trade war. Jean-Claude Juncker, European Commission President said 'We will not sit idly while our industry is hit with unfair measures that put thousands of European jobs at risk'. The announcement triggered a sharp sell off on Wall Street, which has carried through to the Asia session this morning. The dollar is actually weaker after the news, with €:$ up at $1.2275 from just below $1.22 around 7pm last night.
Italian Elections – what to expect
Italy is set to go the polls this Sunday, in a vote which looks set to deliver an inconclusive outcome. In terms of the timings, the polls open at 7am and shut at 11pm (local time). Exit polls will be released after polling stations close, but they are only likely to provide % support for each party, rather than the more important seat breakdown. The final result is expected to be known sometime Monday, possibly around midday. There has been a two week blackout period on polls, which means we have no real indications of how voting intentions may have shifted in that period. As of the last polls, no one party had sufficient support for an outright majority. 5 star (5SM) looked set to be the single largest party, but the centre-right bloc, led by Silvio Berlusconi's Forza Italia looked set to take the highest share of the vote (37%), but again without a majority. This election looks sets to be further complicated for two reasons. The first reason is the introduction of a new electoral law, which uses both a first past the post and a proportional representation system and which raises the relevance of individual constituency candidates. Secondly, there is an unusually high number of undecided voters. For markets a 5SM led government would be the worst possible result, but one which looks unlikely given that they are not expected to garner sufficient support on their own for a majority. Ideological differences make a coalition unlikely. One possible scenario and perhaps the most likely and market friendly is some kind of 'grand coalition' formed of the incumbent Democrat Party, Forza Italia and other centrist parties. Note it may take a number of weeks or even months for the final shape of the government to be worked out, however, if no government (led by a Prime Minister) can be found which could also pass a vote of confidence, the President would likely call a new election for some time this year.
Economic Releases
10.00    UK    BoE Carney speaking
10.00    EC    PPI
13.30    UK    PM May speaking