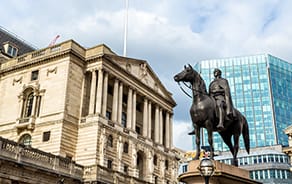 All eyes on UK wage growth
The sole major release of the week is the UK labour market data due out at 9.30 this morning.
The rate of unemployment edged down unexpectedly in February to 4.2% (on a 3m average basis). The reason for the surprise was that February's single month number was recorded at 4.0%. This either means that joblessness has slid suddenly, or more likely, that this is a specific property of the sample used by the ONS in that month. Even if the number is idiosyncratic, as we suspect, it will be used to calculate the three month average for a further two months. Hence our forecast for March is that the rate will remain steady at 4.2%, posting a 55k decline over the three months. Weekly earnings growth remained steady at 2.8% (3m yoy) in February, disappointing many expectations for a rise to a number with a '3' handle. However the headline figure includes bonus payments which can be volatile. A better guide to underlying trends is to strip out bonuses and on this basis, pay growth firmed to 2.7%. Meanwhile private sector regular pay strengthened to 2.9%, a 15-month high. Our expectations for the March numbers is that the gradual tend of rising regular pay growth remains intact - our forecast for total ex-bonus earnings growth (which the BoE pay more heed to) is 2.9% but we expect the 'headline' figure to slip back to 2.5% as a strong month of bonuses in December falls out of the calculation.
 
Mixed Chinese data
 
The National Bureau of Statistics released a mixed bunch of data for April this morning. Perhaps most importantly, industrial production was firmer than expected, posting a 7.0% (yoy) gain, compared with consensus estimates of 6.4%. Fixed asset investment missed expectations, rising by 7.0% (Jan-Apr yoy) against consensus of 7.4%. Retail sales were also on the weak side, rising by 9.4% (consensus 10.0%). The Stats Bureau remarked that steady growth in April 'lays a good foundation for achieving the full year growth target' of around 6.5%. The Hong Kong, Hang Seng index is closing close to 15 down on the day while the Shanghai CSI 300 index is closing out the day flat after the Chinese data dump.
 
Oil rises again following Israeli tensions
 
The brief reversal in oil prices didn't last long with geopolitical factors weighing in on price determination yesterday. There are rising concerns over stability in the Middle East with clashes in Israel raising market uncertainties. It could be argued that this could result in a more aggressive US foreign stance with the US and Israel a little closer with the incumbent US president. One analyst has argued that the fresh bullishness could also be a function of Saudi supply dynamics, highlighting recent comments from the Saudi oil minister that Saudi Arabia is prepared to maintain lower supply levels despite oil market rebalancing. Against this backdrop front month Brent crude closed at $78.33/bbl which is according to Bloomberg data, a fresh 2014 high. In y/y terms this marks a 46% y/y rise in oil prices, highlighting just how significant the tightening in the supply situation has been.
 
DCC: FY18 results released 

 
DCC has reported FY results. Operating profit grew 11% (one third organic) to £383.4m. Adj. EPS was up 11% to 317.5p. The FY dividend has been increased by 10% to 122.98p, representing the 24th year of a consecutive increase. Net debt came in at £542.7m up from £121.9m due to significant acquisition spend. ROCE slipped to 17.5% from 20.3% mainly due to the impact of this same acquisition spend. Exceptional costs increased to £45m from £36m. No significant new M&A has been announced with this update, but the company recaps on the record £670m committed to acquisitions over the last 12 months. For FY19 management says that it expects to see another year of profit growth and development. At a divisional level the two Energy businesses were the main profit drivers. LPG (44% of FY18 EBITA) reported EBITA up 4% to £167.5m, while Retail & Oil (30% of EBITA) showed 20% growth to £113.8m. Within LPG the operating profit per tonne slipped to £89.27 from £102.49 mainly due to a significantly higher cost of product and the mix impact of lower margin natural gas volumes becoming more material. Organic volumes however grew by 4.7%, a strong performance. For Retail & Oil the operating profit per litre improved to 0.92ppl from 0.82ppl in this case benefiting from a positive mix. Organic volumes for Retail & Oil were flat. Healthcare (14% of EBITA) and Technology (12% of EBITA) divisions recorded 11% (half organic) and 16% profit growth respectively.
 
Airlines: H1 results from EZJ
 
EasyJet H1 FY18 results released with revenue ex Tegel £2,141 with yields up +12% and EBT of £8m. Guidance for the year has improved with PBT of £530-580m now expected from Tegel. Yields for H2 are now expected to be slightly positive compared to flat previously with costs ex fuel in constant currency up 2%.

 
Irish Economy: IMF comments after concluding Article IV mission 

 
The IMF yesterday released a Concluding Statement setting out its preliminary findings after the latest Article IV staff visit to Ireland. The IMF notes that "Ireland has made significant strides in recovering from the crisis and the ongoing rapid economic expansion is broad-based and job-rich". The Fund believes that "growth prospects remain strong as robust domestic demand together with the global recovery continue to boost activity". As ever with these reports, there is a heavy emphasis on downside risks to the country, which include: elevated public and private debt; severe housing shortages; rising global protectionism and a possible hard Brexit; dislocation from US and/or EU tax policy changes. To help address these risks, the IMF advises policymakers to: adopt a countercyclical fiscal stance while making room for infrastructure investments (we view this as highly unlikely given the political backdrop); broaden the tax base (as before); take further action to boost housing supply (laudable, but the same politicians who complain about the lack of housing tend to object to new residential schemes in their constituencies); and step up efforts to repair banks' balance sheets (institutions have been pushing ahead with planned loan sales despite taking flak from a number of quarters). There are few surprises in the IMF's prescription for the economy. Political implementation is the key challenge, however, given the precarious political arithmetic.
 
BIRG: MREL requirement outlined
 
In a stock exchange release Bank of Ireland (BIRG) says that it has been advised by the SRB and the BoE of its MREL requirement to apply from 1 January 2021. This has been set at 12.86% of total liabilities and own funds as at December 2016 (equivalent to 26.39% of RWAs). This MREL requirement is in line with BIRG's own expectations and consistent with group funding plans.
 
Paddy Power Betfair: Repeal of PASPA 



Yesterday, the US Supreme Court ruled in favour of a repeal of the 1992 'Professional and Amateur Sports Protection Act' (PASPA) in a 6 to 3 decision which overruled the Third Circuit Court of Appeal, saying PASPA was unconstitutional. Justice Samuel A. Alito Jr. wrote that Congress can regulate sports gambling directly, but if it elects not to do so, each State is free to act on its own. We think state by state regulation is far more likely. Many bills are encouraging mobile and online betting options to avoid gambling moving offshore, and some states have allowed for in-play betting in draft law.
 
Economic Releases
 
09.30 UK Jobless Claims

09.30 UK Weekly Earnings

10.00 EC Industrial Production

10.00 EC GDP

13.30 US Empire Manufacturing

13.30 US Retail Sales