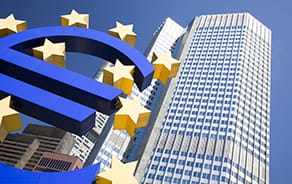 Italian concerns mounted yesterday as markets endured yet another torrid session.
All the major US, European and Asian indices all closed anywhere between -0.50% and 1.6% lower yesterday with the Italian FTSE MIB falling 2.65%. 10yr Italian sovereign bond yields rose by 48bp to 3.15%, their highest level since mid-2014; the sell-off in the 2-year was even more pronounced with yields rising 184bp. The 10 year spread over German Bunds widened to 281bp. Concerns are intensifying over Italy's outlook and another round of possible inconclusive elections as the President's choice as interim PM, Carlo Cottarelli, yesterday met with President Mattarella but left after just over an hour without making any statement which has fuelled further fears that he may be struggling to suggest even an interim cabinet.
 
July elections possible
 
A number of reports following the meeting have also suggested that given the opposition to Mr Cottarelli and any cabinet he may propose from 5 Star and the League, the President may instead call a snap election for as soon as 29 July. Any early election is unlikely to produce a conclusive result given that polling since the March election continues to show no one party with sufficient support for an outright majority. However it could be argued that recent developments are playing into the League's hand, given that the most recent polls have shown them gaining ground. In terms of today, watch out for any news from Mr Cottarelli who is holding informal meetings with the President as we go to print. In addition given the bond market strains, we may also be back to watching the outcome of Italian debt auctions, where the Treasury is set to issue €4bn worth of 5 and 10 year bonds at 10am.
 
OPEC and Russia likely to increase oil supply
 
Over the last week oil has fallen over 7%. Brent touched 74.50 $/b, its lowest level since early May after the Saudi Energy Minister Khalid Al-Falih was reported to have said that OPEC and Russia are likely to gradually increase supplies in the second half of this year to ease the concerns of consumers. He said "I think in the near future there will be time to release supply". The sell-off was compounded by a risk off sentiment in other asset markets after it became clear that fresh elections were likely in Italy and a corruption scandal engulfed the governing party in Spain.
 
The idea of softening production limits is an unexpected one to come from the Saudi's who are understood to want an 80 $/b oil price to support the sale of a stake in the state oil company Aramco IPO (which they say is likely to happen in 2019). However, it may be that any additional supply is aimed at discouraging the market from accelerating beyond 80 $/b rather than to bring it significantly down from current levels. However, after weeks of rising sharply it is not surprising the market has corrected lower on this news.
 
Irish Banks: Mortgage approvals data for April
 
Banking and Payments Federation of Ireland (BPFI) mortgage approvals data released this morning shows a decent rebound in activity in April, after a soft, weather and holiday impacted, March. Approvals of €842m in new mortgage applications in April show a +20% y/y increase for the month, and is over 10% higher than the €763m seen in March. In total, it brings the year-to-date value of approvals to €3.0bn, an 11% increase on the same period last year. The 12 month running total is now at €9.6bn, having registered at €9.3bn for FY17. The total number of approved applications in April was 3,751 which is +14% vs April 2017, while the average value of approved mortgages in April was €224k, a 4.9% increase vs April 2017. Year to date, total approved applications are +5.1% vs the same period last year, while the average value of approvals was +5.7% for the same period, indicating that the increase in total approvals value is split roughly 50/50 between additional buyers and an increase in house prices.
 
CRN/GLV/IRES: New funder enters development market and a prime site becomes available
 
Cullaun Capital, a newly-established fund, is aiming to finance the building of "thousands of homes" in Ireland in the coming years. The JV is backed by TPG Sixth Street partners (TSSP), a global credit investment firm with more than $20bn in assets under management, and is headed by Stephen Bell, former chief risk officer at Ulster Bank. Separately, a 6.61 acre waterfront site at Howth, North Dublin, may attract interest from Ireland's quoted residential property players. Cullaun Capital will finance projects with a minimum value of €2m and will charge lending rates of 7-9% with additional entry/exit fees of 2-3%. The Irish Times reports that the fund will lend up to 90% of the cost of some projects. Mr. Bell commented that funding in the Irish homebuilding sector is a "challenge" with mainstream lenders not typically advancing more than 50-60% of construction costs, and a similar portion of site purchase costs. Regarding the site that overlooks Howth Harbour and which traded for €62m at the peak of the property bubble in 2007, the Irish Times reports that agents are seeking in excess of €25m for the former Techcrete and Teeling Motors sites. The site has planning for two alternative developments, one for 229 apartments and 32,246 sq ft of retail space, restaurants, a crèche and leisure centre. The other option is for 127 apartments, 51 houses and 29,663 sq ft of retail and commercial facilities. Permission for the first scheme runs to 2021, with the other permission expiring in 2023. The joint receivers are, however, making available a feasibility study which shows the potential to provide 340 apartments on the site, in-line with the recently revised planning guidelines for multi-family units. The existing planning permissions provide for large (up to three bedroom) apartments, which may attract interest from developers with experience in delivering such stock to empty nesters who are 'trading down' such as CRN. Other names linked with this opportunity by the paper include Glenveagh, Marlet and MKN.
 
Dalata: CSO tourist data for April
 
Overseas trips to Ireland increased by 8.0% y/y in April with the increase over the first four months reaching 7.3% y/y. Trips to Ireland by British residents increased by 3.3% y/y in April but greater growth came from the other European markets (+9.5%) and North America (+14.7%), in line with growth rates in the YTD.
 
Economic Releases
 
10.00   EC   Consumer Confidence

12.00   US   MBA Mortgage Applications

13.00   GE   Consumer Price Index

13.15   US   ADP Employment Change 

13.30   US   GDP + Wholesale Inventories

15.00   CA   Bank of Canada Rate Decision 

19.00   US   FED releases Beige Book