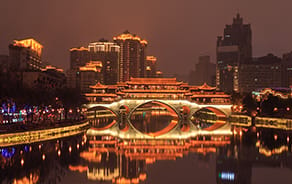 Bank of Japan sticks to low-rate pledge
The Bank of Japan has reiterated its plans to keep interest rates extremely low "for an extended period," The BOJ decided to stand pat on policy after making a number of tweaks in July to prepare for a longer-than-expected fight to lift inflation.
The board's vote was 7-2 to maintain the benchmark short-term interest rate at -0.1%, and to keep the target for Japan's 10-year bond yield around zero, though it repeated a July promise to let the bond yield move more flexibly.
BIRG: $500m senior unsecured HoldCo issue
Bank of Ireland Group yesterday successfully transacted its second senior unsecured HoldCo issue under the new MREL regime, with the issuance of a 5-year US$500m issue to mainly US investors. Initial pricing suggestions of UST+180bps were later tightened in to UST+160 given the strong demand for the issue, with the bond eventually generating a coupon of 4.5% and a yield at issue of 4.529%. The bond issue represents another successful funding transaction for the bank after last month's inaugural 5-year €750m HoldCo issue (priced at OBL+173bps, coupon 1.375%), as it scales up its HoldCo issuance in order to meet MREL requirements by the start of 2021. BIRG had previously been advised in May by the ECB's Single Resolution Board and the Bank of England of its MREL target being set at 12.86% of total liabilities and own funds as at December 2016 (equivalent to 26.4% of risk weighted assets). This implies an issuance requirement by BIRG of between €4-5bn over the 2018-2020 period, when allowing for redemptions and an appropriate buffer.
DHG: Ongoing strength in Dublin market highlighted by STR
The latest data from STR Global show a continuation of strong RevPAR growth in the Irish and Dublin markets in August. Growth in Dublin was 8.3% y/y in August with the YTD performance 8.2% higher y/y. A similar picture was evident in the wider "Ireland" market which recorded RevPAR growth of 9.1% y/y in August and 9.2% y/y in the YTD. Occupancy actually fell 1.9pp in Dublin when compared with August 2017, but this reflects high occupancy levels in the prior period and occupancy was still 89.2% last month. In the first eight months of the year, occupancy of 84.0% in Dublin was the highest amongst STR's sample of 35 European cities. RevPAR in London was +5.7% y/y in August (+1.3% y/y YTD) and, in the UK, RevPAR was +4.9% y/y in the month (+2.2% y/y YTD).
HBRN: Sale of New Century House completes
In a statement released this morning, Hibernia REIT (HBRN) has announced that the sale of its New Century House building in Dublin's IFSC (North Docklands) has completed. The asset is being sold to a fund managed by Credit Suisse for €65.3m (39% above the price HBRN originally paid for it back in 2013). The timing of this sale is in-line with guidance provided at the time (11 July) that the disposal was first announced. HBRN is selling New Century House at a slight premium to its latest book value.
Tight range
UK CPI inflation ticked up to 2.5% in July, but the reality is that the measure has been hemmed into a narrow 2.4%-2.5% range for the past five months. We are able to identify relatively few major influences this month. On the upside the hot weather may have restricted agricultural output, thereby pushing seasonal food prices up. Also, the cost of furniture dropped by 1.8% in July, more than we had factored in. We are looking for a firm rebound this time. We are also factoring in a small upward effect from higher gas and electricity charges. On the other side, although petrol prices rose by 1.0% in August, a 1.6% increase in August 2017 means that this will be a modest downside influence on inflation this time. Additionally we suspect that there may have been some weakness in airfares as demand for overseas travel softened due to the hot weather within the UK.
No change
In aggregate our calculations suggest that the various factors cancel each other out and so we are forecasting an unchanged CPI inflation rate of 2.5%. Our prediction for the 'core' CPI rate is that it slipped a touch to 1.8%. Meanwhile we are pencilling in the RPI rate of inflation rising to 3.4% from 3.2% as mortgage rates increased in response to the 25bp hike in the Bank rate at the start of the month. Overall we continue to forecast a decline in the targeted rate of CPI inflation towards 2% at the end of this year and a touch below the target during H2 2019. We would add though that this is based on a 2-3% increase in sterling's trade weighted index over the period. Of course if this does not materialise, or indeed goes into reverse, the resulting inflation profile would be higher. 
China bites back
Following on from the introduction of US tariffs, targeting an additional $200bn worth of Chinese imports, it was really just a matter of time before the Chinese retaliated or commented at the very least. Just after the European open yesterday, China said that it had no choice but to retaliate against the latest US tariffs. It wasn't until later in the day that some details of the countermeasures were announced; New tariffs of between 5% and 10% on $60bn worth of US goods, effective from 24 Sep.Second in command, Li Keqiang, also promised not to devalue the Yuan with the aim of boosting Chinese exports.
Economic Releases
09.30 UK CPI0
09.30 UK PPI
15.00 EZ ECB President Draghi Speaks