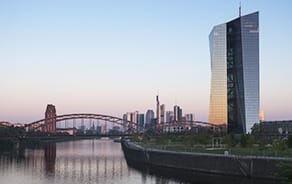 BoJ keep rates on hold, but maintain accommodative policy
The BoJ defied market expectations and opted to maintain its highly accommodative monetary policy stance, continuing to work towards its goal of getting inflation up to the 2% mark, acknowledging it will likely fall short of its 2% goal until at least 2021.
Indeed, the BoJ broadly maintained its overall policy framework. The main policy change proved to be a shift in the composition of the BoJ's ETF buying make up, where a specified shared of the total is to be used specifically for ETFs that track the TOPIX, but the total overall remains the same. On interest rates the BoJ made an adjustment to its rules, so that fewer bank reserves will be subject to negative interest rates. Note that although the BoJ opted to maintain its zero target for the 10-year JGB yield, it is now set to allow these to move upward and downward to some extent, depending on developments on economic activity and prices, responding to concerns that its tight rate control has reduced trading volumes. Note that ¥80trn a year QE government bond buy total remained unchanged. In the end, the changes made proved to be more of a fine-tune than a step-change, they also confounded some expectations that the BoJ might be considering a slight pull back in policy and as such 10-year JGB yields have fallen back after gains in recent days (now at 5bps from above 10bp before). At the same time the Yen has remained relatively steady, weakening very marginally to ¥111.23 versus the dollar.
Eurozone GDP
In the previous release, euro area GDP growth was recorded at +0.4% qoq, a notable slowdown from the average quarterly pace of +0.7% in 2017. As with the UK, the Eurozone slowdown in Q1 looks to have been impacted by severe winter weather, as well as a number of other special factors, the effects of which should have largely dissipated in Q2. There are some signs of a recovery in the sector data that has been seen to date. For example May industrial production figures saw output rising +1.3% mom, which if combined with even a flat reading in June, would indicate Q2 industrial production growth of +0.1% qoq against the -0.6% outturn in Q1. Taking this into account and assuming the service sector maintained Q1's pace of growth in Q2 we forecast Euro area Q2 GDP growth of +0.5%, a slight recoveryfrom Q1. The figures are due for release at 10.00 this morning.
UK consumer confidence (July)

The non-seasonally adjusted GfK UK Consumer Confidence Index (released overnight) fell to -10 in July, disappointing consensus and Investec expectations for it to hold steady at -9. Though July saw the World Cup, Wimbledon and warm weather, the political turmoil during the month looks to have weighed on households expectations for the future. Both the major purchase index and year-ahead outlook for the general economic situation fell on the month, with some offset coming from a more positive assessment of households' current financial situation.

Bank of England lending data

Figures from the Bank of England released yesterday showed that the number of mortgages approved for house purchase in June had firmed broadly in line with expectations to a five-month high of 65.6k (consensus 65.5k, Investec 65.7k) and up from the 64.7k recorded in the previous month. Alongside this, net mortgage lending came in at £3.9bn (consensus £4.0bn, Investec £4.0bn) from a downwardly revised £3.8bn in May. Unsecured lending delivered a beat on expectations, with net consumer credit holding steady at £1.6bn (consensus £1.4bn, Investec £1.3bn), with May and April upwardly revised to £1.6bn and £2.0bn respectively (previously £1.4bn and £1.8bn). Overall, the release is likely to reassure the Monetary Policy Committee (MPC) that lending in the UK remains decent, particularly on the unsecured lending front given the sharp drop to £0.5bn in March. We believe yesterday's figures further support our call that the MPC will hike rates on Thursday by 25bps to 0.75%

Glenveagh: Tyrrelstown acquisition takes post-IPO land spend above €400m

Glenveagh Properties has announced the acquisition of a 113 hectare site in Tyrrelstown, west Dublin costing in excess of €65m. The company expects the site to ultimately be capable of delivering more than 1,250 units, subject to the granting of the required planning consents. This site is located approximately 15km from Dublin's city centre, close to the M50, the city's major orbital motorway, and adjacent to the Group's existing site at Hollystown Golf Club. A cost/unit of €50-55k (based on Glenveagh's guided unit number) is broadly in line in with the average cost paid by the group to date. While the exact purchase price has not been disclosed, we estimate that this acquisition takes the company above the €400m mark in terms of its post-IPO land spending and Glenveagh notes that "substantially all" of its net available IPO proceeds has now been deployed/committed "three months ahead of schedule". Since its IPO last October Glenveagh has built a landbank of over 11,000 units, with the majority of the post-IPO acquisitions within Dublin.

Irish Economy: Few surprises in the latest Central Bank Quarterly

The Central Bank of Ireland (CBI) has today released its Q3 Quarterly Bulletin, which details its thoughts on the economic outlook and refreshes its forecasts for Ireland. The CBI now sees Irish GDP +4.7% this year and +4.2% in 2019. This represents a 10bps reduction on its previous forecast for 2018, while its 2019 projection is unchanged. According to the bank, "the evidence from a broad range of domestic spending and activity indicators suggests that domestic economic activity has continued to grow at a solid pace". With unemployment (5.1% in June) at its lowest rate for more than a decade, it is unsurprising to see policymakers warn that "as the economy gets closer to full employment, there is a question of the extent to which the cyclical strength of the economy may come to pose a risk to the sustainability of stable and balanced growth and give rise to overheating dynamics". There are also external risks such as Brexit, "protectionist pressures and shifts in the international tax regime that could penalise small economies" to consider. The CBI recently directed domestic lenders to raise capital buffers, with a view to enhancing "the resilience of the banking sector against potential losses associated with the build-up of cyclical systemic risk". One area that the bank has less influence over is fiscal policy, where it argues that "the still-high level of public debt also argues for taking a prudent approach" – it will be interesting to see if this advice is heeded by the Minister for Finance ahead of October's Budget.
HBRN: Solid trading update

Hibernia REIT (HBRN) has issued a trading update covering the period from the start of its financial year (1 April), ahead of its AGM which will be held later today. This has been a busy period for the company, with progress in terms of lettings, developments and M&A. In the background, office market conditions remain very supportive, with strong demand and muted vacancy rates. HBRN notes the previously disclosed sale of New Century House (for €65.3m, this disposal is expected to close in September), while today it has announced the acquisition of 50 City Quay for €2.7m. The newly acquired 4,500 sq ft premises with river fronting expands HBRN's 'Windmill Quarter' holdings in the South Docks to six buildings totalling c. 400,000 sq ft of office accommodation along with retail and leisure facilities. We would view this purchase as a bolt-on deal which provides a useful asset management opportunity (the building is currently vacant and in need of modest refurbishment, while its size will have appeal to some of the smaller companies in Dublin's tech hub). On the development front, 2WML (59,000 sq ft of office space and a 12,000 sq ft gym) remains on track for Q418 completion. HBRN says that "inspections and discussions with potential occupiers continue". Work will commence on Cumberland Place Phase II in September (completion of this 50,000 sq ft office building is slated for H120). Elsewhere, the completion of the 115,000 sq ft office (with a small retail component) 1SJRQ building is now expected to occur in Q418, which is a few weeks later than had been expected – unhelpful but clearly small in the scheme of things. Turning to asset management, the vacancy rate across HBRN's portfolio sits at just c. 2%, down from 3% at end-March. In the year to date on rent review has been settled ahead of ERV, with the new rent of €0.4m per annum 135% above the previous level. Another nine rent reviews are due on 86,000 sq ft of office space. This currently generates passing rents of €2.5m while the ERV is €4.3m.
HeidelbergCement: Q2 in line, FY guidance reiterated

HeidelbergCement Q218 EBITDA was €936m, -2.9% YoY but +3.4% on a LFL basis. Group LFL sales were +9.4% but the adj. EBITDA margin slipped 144bps to 19.5%. Management has maintained FY18 guidance of operating EBITDA to show "mid to high single digit organic growth". Looking at the regions, NE Europe (Nordics, Poland etc) and Africa EM (Egypt, Morocco etc) showed the strongest LFL EBITDA growth, +10.3% and +20.3% respectively. NA LFL EBITDA growth of +4.1% was solid but below LFL sales growth of 5.0%, suggesting that cost inflation exceeded price increases. This appears to also have been the case in WS Europe, where LFL EBITDA was +1.8%, while LFL sales was +5.8%. Here, the UK struggled with higher energy and bitumen costs. In Asia Pac EBITDA was -8.8% LFL due to 6 less working days in Indonesia and higher energy costs. While Indonesia and the UK remain black spots they accounted for 2% and 3% respectively of Group EBITDA in the quarter.

Travis Perkins: H118 results

Travis Perkins H1 results show revenue growth of +4.2% on a LFL basis, with a good performance in General Merchanting, Plumbing & Heating, Contracts and Toolstation. Wickes performed less well, with the difficult UK DIY market adversely affecting sales and profitability. Operating profit (excluding property profits) declined, down -11.5% vs the same period last year, though cost reduction plans in place are expected to have benefits weighted towards H218. The decline in operating profit is reflected in the sales mix, with weaker sales in Kitchen and Bathroom for Wickes, as well as higher operating costs in General Merchanting. In terms of outlook, the company is guiding that it expects Group EBITA to be towards the lower range of analyst estimates.

Total Produce: Dole deal gains EC clearance

Total Produce yesterday afternoon announced that the European Commission has cleared the transaction and that no further conditions are outstanding on the deal. As such the transaction is expected to close on the 31st of July 2018. While management had indicated at the AGM that discussions were taking longer than expected, it was considered that all clearances would be received in the third quarter, albeit towards the end of the quarter. As such, this announcement has come slightly ahead of expectation. The deal brings together two large players in the fruit and vegetable import sector that have complementary business footprints that will lead to little overlap in their respective businesses, as Total Produce only started to make inroads into the North American markets over the past four years. While the initial Dole deal announcement and associated share placement to part fund it had no impact on the share price, it subsequently drifted downwards, presumably in the post-deal hiatus.

Origin Enterprises: Permanent IR officer appointed

Origin Enterprises this morning announced the appointment of a new head of investor relations and group planning. Mr Brendan Corcoran will join the Group on the 17th of September 2018 from HSBC where he is currently Relationship Director leading the Agri, Food and Beverage portfolio. He has responsibility for advising and supporting corporates in that sector. At a time when the company is growing its business through expansion of its geographic footprint, the appointment of a permanent IR officer who also has the experience to contribute to the company's further development is timely.

Economic releases 
10.00 EC Eurozone CPI
10.00 EC Eurozone GDP
13.00 SA Trade Balance
13.30 CA GDP