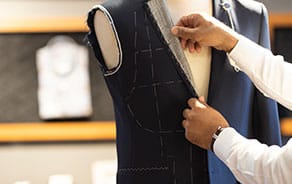 British Retail Consortium figures
This morning's British Retail Consortium retail sales monitor for August reported that the total sales values were up by 1.3% on year ago and 0.2% on a like-for-like basis, a touch weaker than the respective readings of 1.6% and 0.5% in July.
Hot weather depressed sales of autumn clothing. Food store sales were seen softening toward the end of the month as temperatures cooled. Separately figures from Barclaycard suggested that spending growth (again on a year ago) was 4.5%, with spending in pubs increasing by 11.9%.
Cairn Homes – Strong H118 update, nudging medium term target higher again

Cairn Homes this morning reported its H118 financial results. Revenues totalled €130.2m in the period and the group achieved 293 unit completions in H1 (average sales price: €393k) and 399 by 3rd September. Gross profit was €26.1m with a gross margin of 20.0% (FY17A: 18.2%), while operating profit was €18.1m following administrative expenses of €8.0m.

Demand remains strong and Cairn has booked 517 pre-sales YTD. With completions weighted towards H2, the group is on track to meet its target of at least 800 units this year. A dividend will be paid from 2019 earnings.

Cairn has also nudged higher its medium-term output guidance to 1,400 – 1,500 units p.a. (previously 1,300 – 1,400 p.a.) from FY21 – not an unexpected move given the size of the group's landbank. Encouragingly, Cairn has experienced annualised build cost inflation in the last 12 months of 2.9%, helped by a high element of fixed costs on active sites and procurement efficiencies. House price inflation has averaged 4.7% on active housing developments and 7.5% on apartment developments in the past year. The macro backdrop remains very supportive with recent population and migration estimates emphasising the structural undersupply in new housing in the economy that is driving price inflation.

Dalata – H118 modestly ahead of expectations
Dalata this morning reported EBITDA (adj.) growth of 12% in H118 to €50.3m. Revenue was €180.6m, +10.6% y/y. RevPAR growth of 10.7% y/y was recorded in Dublin (close to a 2pp outperformance versus the wider market in Dublin), 8.1% in Regional Ireland and 3.8% in the UK. Group RevPAR was 7.1% higher. Segments EBITDAR margin decreased a little from 40.6% to 39.8% due to the impact of pre-opening costs and ramp-up periods.

The outlook for the group is described as positive, with the Dublin market "strong". Trading in Dublin in July and August has been "robust" but the group cautions that "occupancy levels in the second half of 2017 were very high and this impacts our ability to grow RevPAR at the same pace" in H218. Regional Ireland trading in July and August was "marginally" higher than last year and trading conditions in the UK are "mixed" but broadly in line with management expectations. These comments on tougher y/y comparisons, particularly in Dublin, are not unexpected. The group has also announced its maiden dividend – a 3.0c dividend will be payable on 12th October and the dividend policy is described as "progressive".

Following the recent announcement of its acquisition of the long leasehold of a 212-room hotel under development at Aldgate, Central London for £91m, Dalata has also announced an agreement to lease a new 276-room Maldron hotel in central Manchester. New room announcements this year are now above the 1,000 room mark.

Economic Releases

09.30 UK Construction PMI
10.30 SA GDP
13.15 UK BoE Carney speaks
14.45 US Manufacturing PMI