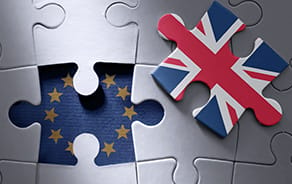 Commons Brexit vote due later today
Today the EU Withdrawal Bill returns to the House of Commons, where the British government will try to once again head off a Tory rebellion.
At the centre of the standoff is an amendment tabled by the House of Lords on Monday which would mean MPs would be able to "approve" what the government will do if it fails to reach a deal with the EU. The Prime Minister has refused to back the amendment, pitching herself against a number of Conservative MPs who only backed a similar vote last week after a compromise was reached between themselves and 10 Downing Street. This compromise, however, has subsequently fallen through and so there is a possibility that a number of the MPs could rebel against the government today in backing the Lords amendment. Yesterday Ms. May met some of the rebel MPs in a series of one-to-one meetings in an attempt to win them over on an individual basis, though it is unclear at this stage whether she has successfully brought enough of them on board. The bill is set to be voted on later this afternoon after Prime Minister's Questions following a debate.
 
Merkel & Macron vow to reform EU asylum system
 
The currently under pressure German Chancellor, Angela Merkel, met with French President, Emmanuel Macron yesterday and among the many things discussed was the topical (for Merkel at least) EU asylum situation. As a rekindled spark of anti-immigration sentiment looks to be gaining a foothold in Europe yet again, the two leaders were keen to stress that they are aware that "the topic of migration is a joint task" and "our goal remains a European answer to the challenge". It was rather fortuitous timing for Mrs. Merkel as she attempts to hold a fragile German coalition together with the subject of stemming immigration the main sticking point.
 
ECB to be patient in determining timing of first hike
 
ECB's president Mario Draghi said the ECB would remain "patient, persistent and prudent" in its monetary policy at the ECB forum in Sintra Portugal yesterday. He added: "The path of very short-term interest rates that is implicit in the term structure of today's money-market interest rates broadly reflects these principles."
 
These comments suggest that markets generally got things right in reacting to last week's ECB announcement that it would keep interest rates low until the summer of 2019, while phasing out its quantitative easing program by the end of 2018. The euro extended declines after Draghi's speech with the single currency down 0.7% against the dollar trading as low as 1.1532. The euro could come under further pressure today, as Draghi will speak once again at the forum, this time he will share a panel with Fed's Jerome.Powell and BoJ's Haruhiko Kuroda.
 
Dalata: Strong RevPAR growth driven by exceptional occupancy levels
 
The latest data from STR Global show very strong RevPAR growth in the Irish and Dublin markets in May, noticeably ahead of the performance in the year to April. RevPAR in Ireland in May was +16.1% y/y and +10.3% y/y in the first five months of the year. Although higher ADR was the principal driver, occupancy of 86.3% in May and 73.9% YTD were both the highest occupancy rates amongst STR's sample of 27 countries. The Dublin market is also performing very strongly, albeit a touch behind the national growth. RevPAR in Dublin in May was +13.6% y/y and +8.9% y/y in the first five months. Again, occupancy rates are exceptional and highlight the severe shortage of hotel accommodation in the city. Dublin was the only city amongst STR's sample of 35 European cities where occupancy was above 90% in May (90.5%) and above 80% YTD (80.1%). In stark contrast, hotel performance in the UK continues to underwhelm. RevPAR growth in the UK was -0.9% y/y in May and -2.2% y/y YTD.
 
Irish REITs/Housebuilders: Property round-up
 
Today's Irish Times' property supplement contains a number of pieces of relevance to Ireland's quoted REITs and housebuilders. At Santry Demesne in North Dublin agents are quoting €80m for a 216 apartment scheme currently under construction. The Bridgefield developments have an ERV of €4.65-4.9m, which equates to a gross yield of 5.6-5.9% (assuming standard residential purchasers' costs). The apartments are due for completion in late 2019. Staying with the PRS segment, Kennedy Wilson Europe has increased its presence in this market, buying 274 apartments and a four acre site (which is expected to accommodate a further 263 apartments) at The Grange in Stillorgan for €160m. This is well above the €135m guide price and reflects the strong fundamentals of the residential market here. Elsewhere, two modern office buildings on Parkgate Street in Dublin 8 (to the West of the CBD) that are rented by two government agencies are being brought to market with a guide price of €19m. Block C at Parkgate Business Centre is let to TII at a rent of €29.09 psf (expected to rise to €35 psf at the next review in September 2021) with a WAULT of 10 years. Block D is rented by the HSE on a lease with c. 7.5 years remaining at €29.31 psf (again this is expected to rise to €35 psf at the next review). A landbank of 260 acres at Tyrrelstown in Dublin 15 is being brought to market with a guide price of €45m. The holding has the potential to accommodate up to 890 houses (FPP is in place for 172 units).
 
Economic Releases
 
09.00 EZ ECB's Lautenschlaeger Speaks

11.00 UK CBI Industrial Trends Orders

11.30 EZ ECB's Coeure Speaks

14.30 US Fed Chair Powell Speaks

14.30 EZ ECB President Draghi Speaks

15.00 US Existing Home Sales