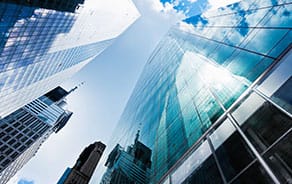 Construction PMI moderates in August, but remains strong
The latest Ulster Bank Construction PMI, released this morning, shows that growth in activity remained brisk in August, with the headline PMI coming in at 58.3 versus July's 60.7 reading.
latest above-50 reading means that the sector has enjoyed an unbroken sequence of growth that now extends to five years. All three segments - Housing (60.3), Commercial (57.7) and Civil Engineering (51.5) - enjoyed growth in August. Lead indicators such as planning permissions data, the Dublin Crane Count (which recently hit a new peak in the current development cycle) and the government's expansionary fiscal policies all point to continued growth in activity for the sector. To this end, it is unsurprising to see that almost 60% of respondents to the PMI release predict increased output over the coming year.
 
Irish Banks: Mortgage arrears continue to reduce
 
The latest Mortgage Arrears & Repossessions Statistics, covering Q218, were released on Friday. These show continued reductions in arrears. To start with the PDH (owner-occupied) segment, at the end of Q2 there were 725,693 accounts outstanding with a total balance of €98.2bn. Of these, 46,008 (6.3%) were in arrears of more than 90 days past due (90dpd), with a combined balance of €9.5bn (9.7%) and total arrears of €2.7bn. This is the first time since Q211 that the aggregate balance of accounts more than 90dpd was sub-10% of the stock of PDH accounts outstanding, the peak being 17.3% in Q313. As before, the highest concentration of arrears was in the more than 720dpd category, where total arrears of €2.5bn (91% of all PDH arrears) equate to an average of €87,363 per account, compared to average arrears of €12,530 in the accounts that are between 90dpd and 720dpd. Turning to BTL accounts, at end-June there were 118,234 of these with an aggregate balance of €20.9bn. Of these, 17,394 (14.7%) of accounts were in arrears of more than 90dpd, with a combined balance of €4.7bn (22.5%) and total arrears of €2.1bn. Similar to the PDH segment, there has been a steady reduction in arrears here, with the 22.5% (of accounts by value) representing a fifth successive reduction and bringing cumulative reductions since the Q314 peak to 830bps. The release also provides an update on collateral enforcement measures. During Q2 the banks repossessed 343 properties (245 PDH and 98 BTL), with the majority of these being voluntarily surrendered or abandoned by borrowers. At the end of June the banks held 3,476 properties, which equates to c. 0.2% of the Irish housing stock (note that many of these are occupied), while 5,915 BTL properties had rent receivers in place at the end of Q2. Total industry-wide arrears (as measured by the aggregate balance of accounts in arrears) have now declined for 20 successive quarters. However, the concentration of arrears in the very long term (>720dpd) segment remains a particular challenge. 
 
Irish Economy: NTMA comments on Green Bond issuance
 
The NTMA announced on Friday that it intends to issue Ireland's first Green Bond in the coming months, subject to market conditions. This move follows Government approval of the NTMA's Irish Sovereign Green Bond (ISGB) Framework. This publication details how proceeds from ISGB issuance will be used to finance eligible green projects and has been reviewed independently by Sustainalytics, an ESG consultancy. Within the EU28 only France, Belgium and Poland have issued Green Bonds to date, so this move by the NTMA serves as a reminder of the agency's appetite for using product innovation to help expand its investor base. In recent times the NTMA has issued Ireland's first inflation linked bond and also the country's first century bond. 

Trump hints at fresh tariffs
 
On Friday President Trump indicated that he was ready to move on a fresh round of tariff increases on Chinese goods. A consultation period on whether to impose new levies on $200bn of imports from China ended late last week and according to news sources the principal debate centres on whether they should be 10% or 25%, or a combination of both. White House economic adviser Larry Kudlow indicated that the President would be willing to meet Chinese President Xi later this month to discuss trade, but there seem to be few hopes that a further escalation in the trade war can be avoided.
09.30 UK Manufacturing Production
09.30 UK Industrial Production
17.00 US Fed's Bostic speaks