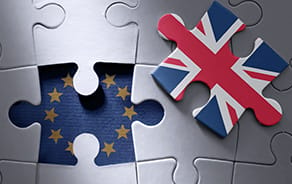 Dollar in spotlight as Trump under pressure
His former campaign manager Paul Manafort was convicted on 8 counts of tax evasion and fraud charges, while his former lawyer Michael Cohen plead guilty to breaking campaign finance rules, and claimed that it was under the presidents direction. While Trump has brushed off the first conviction as unrelated to the ongoing Russia probe, and part of an ongoing witch hunt, Mr Cohen implication will be more difficult to shift. Although not tied to Russia in any way, both yesterday's convictions add weight to special counsel Robert Mueller's ongoing investigation into whether the Trump campaign colluded with Russia in 2016. The dollar weakened overnight trading close to 1.1600 before recovering slightly in early morning trading today.

Fed members eyeing yield curve

The dollar has also been hit by comments from Fed members with a number of Fed presidents voicing their concern over the pace of future rate hikes. Most recently yesterday, Dallas Fed president Robert Kaplan in an essay on monetary policy discusses his concern over the shape of the US yield curve (short term treasury yields are higher than long term yields is a notorious predictor of a recession in the US). He stated that once the Fed rate reached its equilibrium level he would be "inclined to step back and assess the outlook for the economy before deciding what further actions were necessary". His comments come a day after Atlanta Fed chief Raphael Bostic made similar comments, and an even stronger commitment, promising not to vote for any rate hike that would knowingly invert the yield curve. These comments echo similar comments form other Fed members, Neel Kashkari and James Bullard in recent weeks. The comments could indicate, that after accelerating the pace of rate hikes in 2017 & 2018 that the Fed may be coming to the end of their rate hiking cycle. The latest dotplot suggest 3 rate hikes in 2019 is the consensus, but recent comments could suggest that we may only see two or even fewer, particularly as the Fed's own current long term outlook for the Fed rate is below their current forecast for 2019. Today's FOMC minutes may shed more light on how much these concerns have been debated by the Fed in their last meeting, along with further confirmation as to the likelihood of a September rate hike. Markets are currently pricing in a 90% expectation that the Fed will hike rates at their 26 September meeting.

Thought of the day

The USD weakens as Donald Trump suffered perhaps the worst day of his presidency yesterday as his personal lawyer implicated him in a crime at almost the same moment his former campaign chairman became a convicted felon.

Hedge idea for USD sellers in to year-end 2018, protect EUR/USD 1.1875 at all times and benefit from favourable down to 1.1300 December 2018. 

Main Points
 
Protected at all times at 1.1875 at expiry 14 December 2018
Can participate in movements down to the limit rate 1.1300 at expiry

If the market rate is at or below the Limit rate 1.1300 at expiry, then the company is obliged to deal at the plus rate 1.1695

Bank of Ireland Group: 5yr HoldCo debt mandate

Bank of Ireland Group (BIRG) yesterday issued a mandate to a syndicate of banks in regard to the potential issuance of its first senior unsecured HoldCo debt issue, this is needed to meet ECB and BOE MREL targets given to the bank earlier this year. The 5 year senior unsecured bond sale could take place in the near future, subject to market conditions, according to Bloomberg. We expect any such issue to amount to between €500-750m, with the bank likely looking to take advantage of the calmer market conditions seen this week, and ahead of the expected increase in new issuance generally seen across the sector in September after the summer lull. BIRG last year undertook a corporate reorganisation which saw the creation of a new group level holding company for the specific purpose of issuing MREL debt. BIRG had previously been advised in May by the ECB's Single Resolution Board and the Bank of England of its MREL target being set at 12.86% of total liabilities and own funds as at December 2016, this requirement is to be met by the start of 2021.

IRES: Read-through from Dublin transactions

Two transactions, one agreed and one upcoming, in the Dublin market covered in today's Irish Times are worth monitoring in terms of the read-through for some of IRES' property assets. In the Dublin Docklands, a block of 72 apartments (14 one-bed, 43 two-bed and 15 three-bed) under development is to be offered for sale by private treaty with a guide price of €52.5m (€730k a unit). The ERV for the units, due for completion in Q120, is €2.9m, implying a gross yield of 5.52%. IRES owns 85 apartments (with 1,218 sq m of commercial space) at The Marker close to the new scheme at 76 SJRQ. The IRES units are on its books at €68.1m (€800k/residential unit before taking the commercial space into consideration) and produce annualised rents of €3.2m (a gross yield of 4.68%). The price ultimately achieved by the 76 SJRQ scheme may set a new benchmark for IRES' interests in the booming Docklands. Elsewhere in the capital, Garristown Venture Holdings has agreed to acquire "a substantial stake" in Charlestown Shopping Centre and an adjoining site with planning permission for 247 apartments and retail space for €42m, well ahead of the €35.5m guide price. Garristown believes that changes to planning rules should see the site accommodate more than 400 apartments, and also that it can lift occupancy at the retail element to 100% from the current 91%. IRES owns 235 apartments at its adjacent Charlestown scheme, so the valuation and rents that the residential units Garristown intends to deliver will be a helpful reference point for its interests here.

Irish Economy: New dwelling completions +34.1% y/y in Q218

The latest New Dwelling Completions release from Ireland's CSO shows that 4,419 units were completed in Q218, representing growth of 34.1% y/y and the second-highest quarterly outturn for the series (which goes back to Q111). Completions (on a 4qms basis) troughed at 4,526 units in Q313, but since then they have recovered to a new post-crisis high of 16,314 units. While it is welcome to see extra supply coming on stream, it's important to place it in context – new household formations are running at between 30,000 and 50,000 per annum, depending on whose assumptions you go with. If the H118 growth rate holds in H2, full-year completions will be a little under 19,000 units, so well adrift of even the low end of the range of estimates for the 'flow' of new demand, while there is already a considerable stock of unmet housing need in Ireland. The biggest growth in activity (on a y/y basis) in Q2 was in housing schemes, +54.4% y/y, followed by one-off housing (+11.8% y/y) while apartment completions were only +6.2% y/y, the latter being a function of the high cost of delivery. Completions of student accommodation units, which are not included in these data, were 303 bed spaces in Q218, while 499 apartments were completed in the same quarter. Indeed, seven of Ireland's 26 counties had no apartments completed during the quarter, while three saw only one completion apiece. In terms of regional developments, there were 1,804 completions in Dublin in Q2, a new quarterly high for the series. On a 4qms basis, Dublin completions were 6,286 dwellings (39% of the national total), which is about 10 percentage points higher than the capital's share of the national population. However, this is well adrift of the 10-17k dwellings a year that Dublin needs to keep up with demographic changes. These data show that while housing output continues to increase, it remains significantly below new household formation.

Economic Releases

12.00     US     MBA Mortgage Applications
15.00     US     Existing Home Sales
19.00     US     FOMC Meeting Minutes