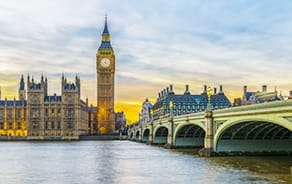 Euro higher on German immigration deal
Currently beleaguered German Chancellor, Angela Merkel, managed to keep the current tri-party coalition intact, staving off a political crisis in Europe's largest economy after she thrashed out an immigration deal with her Interior Minister, Horst Seehofer.
After days of crunch negotiations a deal was announced late last night where it was agreed that holding centres for refugees would be set up on German borders. Mrs. Merkel said of the deal that "the spirit of partnership in the European Union is preserved, and at the same time it's an important step to order and control secondary migration. We have found a good compromise after tough negotiations and difficult days." The single currency caught a bid on the news with the benchmark EUR/USD opening over 50 points higher than yesterday's closing rate of just below 1.16 as Mr. Seehofer confirmed he wouldn't be resigning.
 
Donald Trump moving oil prices with a tweet: "Just spoke to King Salman of Saudi Arabia and explained to him that, because of the turmoil & dysfunction in Iran and Venezuela, I am asking that Saudi Arabia increase oil production, maybe up to 2,000,000 barrels, to make up the difference...Prices to[o] high! He has agreed". Saudi Arabia could in principle increase production by 2m b/d from 10m to 12m b/d, but this would use up all of its spare capacity. The market traded lower yesterday following this tweet however we think the market will need more formal confirmation of any agreement to increase production on this scale. Having set a high of 79.70 $/b late Friday, the next resistance for Brent is 80 $/b followed by the high of the year at 80.50 $/b.
 
UK manufacturing PMI (June)
 
The overall UK manufacturing index ticked up slightly to 54.4 in June (consensus 54.0, Investec 55.1) from a marginally downward revised 54.3 last month. May's report was largely on account of the biggest build-up of finished goods inventories in the survey's history. This build-up can be attributed to the recent sluggish performance of the UK manufacturing sector, as manufacturers come to terms with inadvertent stock accumulation during the heavy snowfall seen in late February and early March of this year. In the latest report, released yesterday morning, new business growth improved to a three month high, while business confidence dipped to a seven month low – with respondents citing input price increases, possible tariff increases and Brexit uncertainties as negative factors. Sterling was more or less unchanged following the survey.
 
GRN: Letting of 5 Harcourt Road
 
Green REIT (GRN) has today announced the letting of its soon-to-be completed seven storey office development at 5 Harcourt Road in Dublin's central business district. GRN has agreed to let the whole building to a subsidiary of WeWork, the world's largest provider of collaborative workspaces. By letting to a single tenant this facilitates an expansion of the lettable space to 50,000 sq ft, 3.6% ahead of the 48,243 sq ft guided in its latest results. The rent of €60 psf (€3m/year) is 9.1% ahead of the €55 psf previously guided by the company while the lease is for 20 years term certain, with no break options. This compares favourably with the average WAULT of GRN's existing office portfolio of 8.4 years (8.2 years for the overall portfolio). Furthermore, we understand that the rent is due to step up to €65 psf at the end of year 5, with standard upward/downward rent reviews taking place at five year intervals thereafter. There will be no rent-free period, but GRN will fit out the building to an exceptionally high standard in lieu of this. The underlying construction cost of Harcourt Road is in-line with previous guidance at €41m. Separately, GRN has completed the previously announced sale of Westend Retail Park for €147.7m. The market will doubtless cheer the letting of 5 Harcourt Road at much stronger-than-guided terms just as GRN completes it. Importantly, this timing should also facilitate the full capture of NAV uplift from this when GRN releases its FY (to end-June) results later this year.
 
Dalata: iNua Hospitality raises €40m for hotel investment in Ireland
 
iNua Hospitality, the privately-owned hospitality group, has raised fresh funding of €40m. The group owns and operates seven hotels in Ireland, including four Radisson Blu properties, and CEO Noel Creedon commented that the group is now positioned for further growth and new opportunities. It is understood that the original investor base has contributed significantly to this round of fundraising. The outlook for the Irish hotel industry remains positive despite a number of years of very strong growth in RevPAR, with occupancy rates amongst the highest in Europe. Occupancy of 73.9% in the January to May period was the highest amongst STR's sample of 27 European countries.
 
C&C: Q119 preview - no surprises expected
 
In what is traditionally a qualitative update on business progress before its AGM, few surprises are expected in C&C's Q119 IMS due out this Thursday. The company has been one of the least affected by the CO2 shortage that has been impacting the drinks and food industry over the past month, which is a relative positive. A 10% MUP-related impact on LAD volumes in Scotland is expected and there has been nothing in the market at this early stage to suggest that there will be any revision to this assumption. While there may be some update on the Matthew Clark Bibendum business, little difference is expected to the position already set out in the company's last release. The current period of good weather could provide upside to H119E Brand volumes.
 
Economic releases
 
09.30 UK Construction PMI

10.00 EC Retail Sales

15.00 US Factory Orders

17.00 EC ECB's Praet speaking