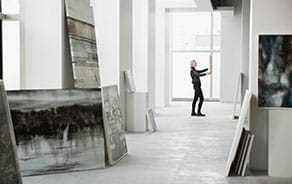 Household finances continue to strengthen
The latest Quarterly Financial Accounts release from Ireland's Central Bank show an ongoing strengthening in household finances. The extent to which Irish households have rebuilt their aggregate balance sheets remains one of the most impressive aspects of Ireland's recovery since the demise of the Celtic Tiger.
During the Tiger years Irish household net worth peaked at €719bn before cratering to a low of €430bn in Q212 following the bursting of the credit bubble. Since then, a recovery in property values (driven by a more mundane delta between supply and demand as opposed to credit), sustained deleveraging and a surge in holdings of financial assets (in part due to structurally higher savings rates) have seen household net worth reach a new all-time high of €732bn at end-Q118. In the quarter, household net worth rose €6bn, with this entirely down to strong house price inflation. It's not just the balance sheets that have seen a recovery in the household sector, however. Aggregate disposable incomes (on a 4qms basis) now stand at €105.2bn, 21% above the crisis-era trough. Rising incomes and a decline in the stock of household debt to levels last seen in 2005 mean that the ratio of household debt to disposable income is now 133.3% versus a peak of 212.5%. With that being said, this ratio is still the fourth highest in the EU28 (after Denmark, the Netherlands and Sweden), although it should be noted that most of the debt is mortgage related and for roughly half of households the average cost of this is c. 100bps (these are the tracker mortgages, which had a fixed margin over the ECB base rate).

Irish Economy: NTMA to raise a further €1bn

Ireland's NTMA yesterday announced the details of the scheduled bond auction to be held on Thursday 13 September. The agency intends to raise €1bn from tapping the 0.9% Treasury Bond 2028 (currently €6.9bn outstanding). Assuming a positive conclusion to this auction, it will bring funds raised on the bond market so far this year to €13.5bn, which compares to its full year target range of €14-18bn. Given the prevailing consensus on the outlook for bond yields going into 2018, we had expected the agency to front-load this issuance. The 2028 bond closed at a yield of 88bps yesterday, implying that Thursday's issuance will get away at a negative real yield. We note that the NTMA has a series of crisis era issuance with hefty coupons maturing between now and 2025, so the current low borrowing environment provides an opportunity to replace these bonds with cheaper new issuance.

CPL: Solid FY18 performance

CPL released solid full-year results this morning for the year ended 30th June that were marginally ahead of expectations. Revenue increased by 15% to €522.7m, gross profit increased by 16% to €83.2m and operating profit grew by 16% to €17.9m. EPS was 30% higher at 56.6c and boosted by the impact of the Tender Offer during the period. Net cash ended the year at €24.2m, after the €25m returned to shareholders, while the full-year dividend has been increased by 17% with a 7.15c final dividend proposed. Reflecting the changing dynamics in labour markets, the share of permanent net fee income (NFI) declined further in FY18 to 31.6% of gross profit from 36.3% in the prior year. Flexible Talent (as the temporary and managed services segment is now termed) fees increased to 68.4% of gross profit. Permanent fees increased modestly by €0.2m to €26.3m, but the majority of growth came from the Flexible Talent segment where the margin expanded by 80bps to 11.5% (11.3% in H118). Overall gross margin was 10bps higher y/y at 15.9%. Market conditions across CPL's sectors are described as "positive" and economic trends are "favourable". The unemployment rate in Ireland declined to 5.6% last month and labour market tightness is exerting modest upward pressure on wages. However the group points to the uncertainty that Brexit creates in its core markets and international nurse recruitment in the UK remains challenging.

Aryzta: Increase in covenant level

Aryzta this morning announced that it has entered a standby volume underwriting agreement in relation to its proposed €800m capital raise. The agreement is with BofA Merrill Lynch and UBS as Process Banks and Credit Suisse, JP Morgan and HSBC Bank as Joint Global Coordinators. The company has also announced that it has received consent from the "requisite majority" of its lenders to amend its existing agreements, in other words increase its net debt/EBITDA covenant levels, to "provide additional flexibility to pursue its new business strategy" and implement the share capital increase. The debt covenants have been raised to 5.75x from 4.0x for the period ending 31 January 2019 and to 5.25x from 3.5x for the period ending 31 July 2019, reverting to 3.5x for the periods thereafter. The interest cover limit (EBITDA/net interest) decreases to 2.0 from 3.0 for both the period ending 31 January 2019 and period ending 31 July 2019. The margin increases to 3.5% until December 2018 and 4.0% from 01 January 2019.

UK employment data due

Over the first half of this year, the UK labour market has consistently tightened. Most recent figures show that the unemployment rate dropped 0.2pp to the 4.0% mark in Q2, a level not seen since the three months to February 1975. Subsequent surveys continue to point to robust hiring among firms, suggesting that the unemployment rate could fall further still. We don't expect to see this happen in the three months to August, however, as it will be well anchored at 4.0% given that both of the "single month" outturns for May and June were recorded at 4.0%. As such, we look for a steady 4.0% reading.

Despite the low prevalence of joblessness, earnings have remained relatively unresponsive. Indeed, wage growth actually softened from 2.5% (3m yoy) to 2.4% in June. Admittedly, erratic bonuses can make this a noisy series but even stripping these out shows a slowing in regular pay growth from 2.8% to 2.7%. While recent earnings figures have been disappointing, one would expect the upward trend to re-establish itself given tightness of the labour market. We therefore look for the ex-bonuses measure to firm a touch to 2.8% (3m yoy) in July, although the headline measure is expected to remain steady at 2.4% owing to June's weak year-on-year rate (of 2.1%).

Economic Releases

09.30 UK Average weekly earnings
09.30 UK Unemployment rate
10.00 EC Employment change
13.00 EC ECB's Nouy speaks