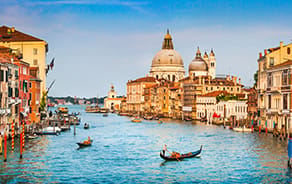 There has been little new news of note from Italy overnight, with the important final seat numbers still being allocated.

Following Sunday's vote we have heard from the leaders of 5* and Lega Nord, but yesterday also brought the news that Matteo Renzi was stepping down from the democratic party. The key question is which party will get the first crack at trying to form a government, particularly in light of there being no easy political paths. The president will likely play a key role in guiding the negotiations. Italian markets look calmer this morning, with futures on the FTSE MIB pointing to a positive open and bonds and the euro steady. As things stand, 5 Star remains the largest single party with 32% of the vote, against the incumbent democratic party's 19%. As a rough guide, 316 seats are needed in the chamber of deputies (lower house) for a majority. The right/centre-right bloc (Forza Italia, Lega Nord, Brothers of Italy and centrists) is estimated to have won 225-265 seats against an estimate of195-235 for 5 star, whilst the centre left is only projected to win between 115-155 seats given the poor showing of the democratic party. However, given the new electoral law it is still too early to project seat distributions definitively, but it remains clear that no single party or indeed coalition has sufficient support for a majority, that despite 5 Star's Luigi Di Maio and Lega Nord's Matteo Salvini both claiming the ability to lead Italy.
5 Star & Lega Nord?
Given the performance of 5 Star and Lega Nord, some comments have centred on whether the two could govern together, given the current arithmetic would likely give them a majority. ega Nord's Matteo Salvini pushed back against such a suggestion this morning, insisting that there would be no 'weird alliances', instead focusing on the fact that the centre-right has the greatest support and that it should govern. Lega Nord's Matteo Salvini pushed back against such a suggestion this morning, insisting that there would be no 'weird alliances', instead focusing on the fact that the centre-right has the greatest support and that it should govern. Lega Nord's performance does however elevate the party within the centre-right bloc complicating the dynamics within the coalition. Silvio Berlusconi had pressed for Antonio Tajani to lead the centre-right coalition. Given support for Lega Nord currently stands at 18% and Forza Italia 14% - Salvini's Lega Nord looks set to hold the power. As such uncertainty is set to reign until there becomes a clearer picture. Note that there is no set time period for a government to be formed, but President Sergio Matteralla could have a role to play by guiding negotiations.
Robust UK PMIs boost the pound
The services PMI's business activity index declined to 53.0 from 54.2 in December, its lowest level for 16 months. In fact each of the three sector PMIs dropped back last month. According to the survey compilers IHS Markit, the aggregate position of the PMI indicates quarterly GDP growth in the region of +0.3% in Q1, below our own forecast growth of +0.4%. However, yesterday morning's services PMI was better than expected at 54.5 in February (consensus 53.3, Investec 53.5) from 53.0 in January. Accordingly, the composite PMI also rose to 54.5 from 53.5 after the earlier manufacturing PMI was broadly unchanged at 55.2. In terms of the detail of the services PMI, the new work component rose at the fastest pace since May 2017, while hiring intentions were the strongest in five months. Cost pressures moderated, with input prices rising at the slowest pace since August 2016 (i.e. one of the lowest readings since the EU referendum in June 2016), with firms noting that exchange-rate driven cost pressures had stabilised in recent months. Markets reacted positively to the strong PMIs, with sterling gaining around 0.4 cents against the dollar and the euro, to around $1.3820 and €0.8900 respectively.
SKG: Rejects approach from International Paper
SKG has published a statement outlining that it has received an unsolicited proposal from International Paper whereby SKG shareholders would receive a combination of cash and a minority holding in the combined business. At this stage we do not have any details concerning the proposed price/details of any bid. The Board of SKG however states that it considers the bid to be fundamentally opportunistic and conditional; does not reflect the Group's true intrinsic value, undervalues the Group's asset, franchise and replacement value and is significantly below the valuations set by recent industry transactions. As a reminder, IP is the leading player in North America, while SKG is the largest player in Europe and Latin America so such a deal would be transformational.
Bank of Ireland: Further senior management changes announced
Bank of Ireland has this morning announced a number of changes to its Group Executive Committee (GEC). Both Michael Torpey (CEO of Corporate & Treasury) and Peter Morris (Chief Governance & Regulatory Officer) will retire this summer, while Lewis Love (Group COO) has informed the bank that he intends to leave the organisation. These exits follow the recently announced departure of the CEO of the Retail Ireland division, Liam McLoughlin. Replacing these senior executives, a series of appointments to the GEC have also been announced this morning. Gavin Kelly has been announced as the new Retail Ireland CEO. Des Crowley, who took over as Interim CEO of Retail Ireland after Mr McLoughlin's exit, continues as Chief Executive Officer of BOIUK. The Corporate and Treasury CEO role previously held by Michael Torpey will now be split, with Tom Hayes retaining the position of Chief Executive of Corporate Banking and also now joining the GEC, reflecting the importance of the corporate banking business to the Group. Sean Crowe, currently Group Treasurer, will take on a new role as Chief Executive of Markets and Treasury, and will continue to be a member of the GEC. Vincent Mulvey continues as Group Chief Risk Officer but with additional responsibilities for Group Legal, Regulatory, Conduct risk and Compliance functions, replacing Peter Morris. Maureen Stanley will take up the position of Group Chief Operating Officer on an interim basis, subject to regulatory approval, replacing Lewis Love. Steve Collier, the newly hired Director of the Core Banking Systems Programme, will report to the CEO directly, and will attend GEC meetings, reflecting the importance of this role, while the group is also aiming to recruit a Chief Marketing Officer, a new role within the bank, to strengthen the voice of the consumer at the top of the organisation, with this position also sitting on the GEC.
Cairn Homes: FY17 results
Cairn Homes released its FY17 financial results this morning. As the headline figures, including unit sales, revenue, and op. profit, were disclosed in the group's trading update in early January, the focus of today's release is on the group's operational progress and pipeline projects. To recap, Cairn completed 418 unit sales in FY17 (including 24 units on non-core sites) and revenues amounted to €149.5m (€131m from residential sales and €18m from non-core site sales). Gross profit was €27.1m, operating profit came in at €15.0m, before exceptionals, and admin expenses were €12.4m. Forward sales volumes continue to impress and amounted to 383 units with an ASP of €374k as at 5th March (up from 348 units in early January). Cairn is now active on 11 sites. It has established three operating units to target three different markets; Housing, High Density Apartments and Student Apartments and this contributed to a higher staff headcount and an increase in operational costs that are now guided at 3.5% of turnover in the medium-term. It has also increased the size of its landbank to 14,000 units through amending planning consents and acquisitions. Cairn's premium apartment development at Hanover Quay in Dublin's docklands now looks destined to be sold in one transaction into the private rental sector, a change in strategy for this development. As a result, sales at this site are not now likely to arrive until 2019.
ZMNO: Update regarding cash return, suspension of trading
Zamano (ZMNO) has today provided an update on its planned return of cash to shareholders and pending suspension of trading on AIM and ESM. In its H1 results in September ZMNO said that it had commenced the process required for it to be in a position to ultimately return cash to shareholders, signalling that it would take up to six months for this process to conclude. In the interim, it would examine potential investment opportunities (conditional on shareholder approval). Since then, the group and its advisers have worked through this process. Management has received a number of proposals involving reverse takeovers of the company's listing on the London and Dublin exchanges. While "the board did not consider the majority of such approaches to be in the best interest of shareholders…discussions are ongoing", although these are said to be at an early stage and there is no certainty that any transaction will be agreed. ZMNO says that the board has stipulated, as part of these discussions, "that any such transaction would need to be conditional upon the company's shareholders being offered an opportunity to elect to receive a return of cash equivalent to the amount that would be [otherwise] returned".
ZMNO has been classified as a cash shell under the AIM Rules and as an investing company under the ESM Rules since the disposal of its operating businesses in September. Since the company will not have completed a reverse takeover transaction within a period of six months following the completion of the disposal, its shares will be suspended from 7.30am on 9 March. The group will release its FY17 preliminary results by 29 March at the latest, when it will also "confirm a definitive timetable to shareholders for a return of cash along with an update on the status of discussions regarding the potential transaction proposals". The company's cash position was €5.05m at end-January and operating costs are €300k/annum (it's unclear if this includes expected winding-up costs). The rent on its premises runs to September of this year. The end-January cash position equates to £4.5m based on this morning's EURGBP rate, haircutting it by €300k moves that to £4.24m. The group's market cap (as per Bloomberg) is £4.0m, while it had 4.5m share options outstanding at end-June 2017.
Economic Releases
09.10    EC       Eurozone Retail PMI
09.30    SA       GDP
12.30    US       Fed's Dudley speaking
15.00    US       Factory Orders & Durable Goods