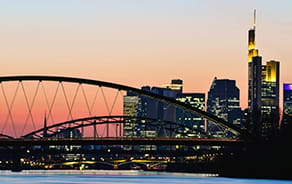 Markets remain in risk-off mode
Amidst the continued sell-off in Emerging Market currencies.
The Turkish lira, which has headlined this recent turbulence, has however firmed over the past couple of days with the lira sitting in/around 5.82 against the USD from a low of 7.2362 reached late on Sunday. Stabilisation yesterday came amidst the Turkish authorities cracking down on FX short selling and after Mr Erdogan stated on Twitter that Qatar had pledged $15bn in direct investment in the country. However the route source of tensions remains present, not least with the Turkish authorities continuing their confrontation with US authorities after they announced new tariffs on US imports on Tuesday. The Turkish finance minister Dr Berat Albayrak holds a teleconference today with thousands of investors at around 2pm UK time. Amidst the broad flight to safety, 10-year US Treasury yields are down to 2.88%. In equity markets, the wave of risk aversion is clear. Wall Street closed down last night. Asian markets are broadly lower this morning too. Amidst broad dollar strength yesterday and the preceding days, the euro had also been under pressure, bottoming out at $1.1301 late afternoon yesterday, but it has also recovered some ground to stand in/around $1.1370 at the moment. For sterling, it is worth noting that Brexit talks are taking place in Brussels today and tomorrow, on the cards will be the contentious border issue between Northern Ireland and the Republic of Ireland as well as the UK's future relationship with the EU.

UK inflation data as expected

UK Inflation figures for July (released yesterday) were on the whole as expected. Headline CPI inflation was estimated at 2.5%, a marginal firming from the 2.4% recorded in June, but in line with market expectations (Investec 2.6%). Other measures of price inflation were also as expected, with both CPIH and 'core' CPI holding steady at 2.3% and 1.9% respectively. The only miss to expectations came in the form of RPI inflation which undershot consensus at 3.2% - expectations had been for a steady figure of 3.4%. Producer price inflation numbers were released alongside and if anything were marginally firmer than expected, with input prices rising 10.9% yoy in July (consensus 10.3%), whilst factory gate prices rose 3.1% (consensus 3.0%). Overall we expect inflation to drift down to 2.3% in Q4 and to 2.1% in Q4 2019. But the biggest risk seems to be that sterling remains weaker for longer and that inflation rises through the course of 2019, rather than decline gently as we currently envisage. We see no change to our view that the MPC will raise the Bank rate twice over 2019, to 1.25% from the current 0.75%, which as we wrote last week, is supported by our view of the likelihood of some fiscal largesse at this autumn's Budget.

All eyes on UK Retail sales

Though retail sales fell 0.5% on the month in June, this reflected an element of 'statistical payback' after the outsized April and May retail sales gains (1.8% and 1.4% respectively). Excluding automotive fuel, sales volumes were down by 0.6%, from an upwardly revised 1.4% in May. Volumes at predominantly non-food stores saw the steepest decline, with footfall affected by shoppers staying away to enjoy the warm weather and watch the World Cup. Still the heatwave wasn't all bad news, with food stores reporting it had helped to keep sales steady. These two factors have remained prevalent in July. Notably, last month was the joint-second warmest July on record. Meanwhile, the bulk of England's World Cup campaign – which culminated in the team reaching the semi-finals for the first time since 1990 – fell over the July trading period. We expect sales of food and drink to have once again performed well, though the majority of the high street will probably have fared poorly as consumers stayed away despite discounting. We expect headline retail sales will have dropped 0.3% in July, while we look for marginally more moderate -0.2% fall on an ex-fuel basis.

Irish Economy: Trade surplus at €4.1bn in June

Merchandise trade data from Ireland's CSO show that the seasonally adjusted trade surplus cooled to a four month low of €4.1bn in June. Exports were virtually flat in the month (+1% to €11.8bn), with a 20% jump in imports to €7.8bn producing this moderation. Unadjusted data show that in H118 exports were +10% y/y to €69.2bn while imports rose 2% to €41.2bn, producing a trade surplus of €28.0bn that was 23% above year-earlier levels. As is standard for these data, the outturn is heavily skewed by the multinational sector. Exports of Chemicals & Related Products increased by €7.8bn y/y, driving the €6.0bn jump in headline exports (a €1.2bn y/y fall in Aircraft exports cooled the overall growth rate). On the import side, the €0.8bn y/y increase in headline purchases was influenced by a €1.0bn y/y increase in Chemicals & Related Products imports, a €1.4bn y/y fall in Aircraft imports; and a €0.5bn higher bill for fuel products reflecting commodity price moves. In terms of geographic results, exports to Great Britain fell from €7.3bn in H117 to €6.7bn in H118, with most of this down to Chemicals & Related Products. We would expect this performance to be reversed in H218, as recent newspaper headlines about shortages of (inter alia) food and medicines in the event of a hard Brexit may see some stockpiling of such items. In broad terms, food and medicines account for 70% of Irish goods exports, so Ireland will benefit more than most countries should UK purchasing managers decide to front-load purchases as a precaution pending the outturn of negotiations between Downing Street and Brussels. There are precedents for this view – in recent times we have seen US economic growth flattered by rushed shipments of soybeans to China to avoid tariffs, while Irish imports of tobacco products fell 62% y/y in H118 as last year's numbers were flattered by stockpiling of cigarettes by retailers ahead of the implementations of plain packaging legislation. As noted above, the headline trade data are skewed by a small number of multinational dominated sectors, so while the 23% y/y uplift in the trade surplus for H118 is very welcome, it doesn't necessarily reflect underlying conditions. Only five of the nine commodity groups (sectors) posted annual growth in nominal exports in H118, with the same proportion posting annual growth in nominal imports. So, the real picture is probably more mixed, due to factors such as unhelpful (from Ireland's perspective) FX moves.

Economic releases

09.30 UK Retail Sales
13.30 US Building Permits
13.30 US Philadelphia Fed Manufacturing Index