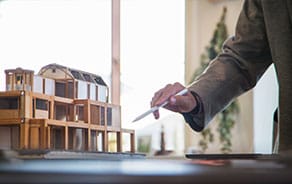 Mortgage approvals continue to push higher
BPFI data released this morning show Irish residential mortgage approvals of €931m in August, +9.4% y/y vs August 2017, and flat vs July 2018. Year to date, mortgage approvals are now at €6.8bn, a +9.9% increase on the YTD figure at the same point last year. The August outturn brings the 12 month running total to €9.9bn, vs €9.8bn at the end of July, and €9.3bn approved for 2017 as a whole, with €5.4bn in approvals granted in the last six months. Total applications approved came to 4,185 in August, a 5.7% increase y/y vs August 2017, and brings the YTD total to 30,559, a 5.4% increase on the same period last year. The 12 month running total now comes to 44,640, vs the 43,074 outturn for 2017.
CPP Group: Interims show continued transition to high growth markets
CPP Group's H118 interims show a continued transition away from (restricted) legacy regulated insurance products (mainly UK) and towards higher growth product assistance markets in developing economies (mainly India and Turkey). Revenue growth was strong in H1, while cost management and operational restructuring remain a key management focus. Margins continue to be pressured as the transition from high margin back book to lower margin front book continues, however. H118 revenue from restricted operations of £11.3m is -20% y/y (H117 £14.1m) as expected, but with solid renewal rates (82% H118 vs 82% H117) and high margins (49% H118 vs 31% H117). Ongoing operations showed strong revenue growth, registering at £40.0m in H118, +28% y/y (H117 £31.1m) despite significant currency headwinds (revenue +36% on constant currency basis). Indian revenue growth continues to drive this side of the business, H118 £28.3m +47% (+60% ccb), while Turkey posted revenues of £2.5m +16% (+43% ccb). Group underlying operating profit of £1.4m (excluding exceptional items £0.2m and MSP share plan costs of £0.1m) is 21% lower than the same period last year (H117 £1.8m), but includes a £1.2m charge for investment in business growth projects. Total revenue of £51.3m (+13.3% vs H117 45.3m), PBT £1.3m (-43% vs H117 £2.3m), net assets £15.8m (+21% vs H117 £13.1m), net funds £29.5m (-1% vs H117 29.7m). Basic and diluted EPS of 0.05p (H117 0.27p and 0.26p, respectively), basic and diluted underlying/adjusted EPS 0.07p (0.20p).
Fed hikes 0.25%
As widely expected, last night the Fed said "in view of realized and expected labour market conditions and inflation, the Committee decided to raise the target range for the federal funds rate to 2 to 2.25 percent" at its September 2018 FOMC meeting. The vote was unanimous. The Fed's long-run expectations of inflation were not materially altered, with "further gradual increases" in the Fed funds rate likely as the economy continues to show sustained expansion and "strong labour market conditions" -  essentially a 25bp hike each quarter is likely until mid-2019, with the dot plot graph similar to the previous one in this respect. However, the dot plot showed members' interest rate expectations for 2021 for the first time, indicating another 25bp lift in that year.
Are we there yet?
The statement further read that "the labour market has continued to strengthen and that economic activity has been rising at a strong rate. Job gains have been strong, on average, in recent months, and the unemployment rate has stayed low. Household spending and business fixed investment have grown strongly. On a 12-month basis, both overall inflation and inflation for items other than food and energy remain near 2 percent. Indicators of longer-term inflation expectations are little changed, on balance." The next FOMC meeting is on 7th to 8th November, with another on 18th to 19th December where another 0.25% hike is 72% priced in and then a similar pattern of eight meetings next year. With the usual comment that "the stance of monetary policy remains accommodative", not appearing in the statement this time around, it has been taken to imply the Fed has passed the half way mark in its current rate hike cycle, and is likely nearer to its conclusion.
Market reaction
The market reaction to last night's hike and accompanying communications was a mixed one. Treasury yields softened, coming down to 3.03%, from 3.09% yesterday afternoon. The dollar, after initially weakening has subsequently firmed. €:$ was in/around $1.1760 just ahead of the announcement, climbing to a high just below $1.18 immediately after the Fed announcement but has since slid to below $1.1700 earlier  this morning amidst Italian political worries (story below). In equity markets, the S&P 500 ended 0.3% lower after rising in the wake of the initial announcement. President Trump who has openly disagreed with the speed of the Fed rate hikes said at a press conference that he was "not happy" about the 0.25% raise but he does understand that "they're (the Fed) raising them because we're doing so well."
Euro reacts to Italian budget meeting
Italy's newly appointed government under the League and 5-Star Movement coalition are presenting its first budget targets in Rome this morning. To date, Italian Economy Minister Gionvanni Tria has been under pressure by both sides to accelerate the country's fiscal deficit to accommodate tax cuts and welfare spending that were promised in the controversial election campaign.  Key areas such as budget proposals for economic growth and public debt are also said to be on the agenda this morning, however the markets have already reacted to the 2019 fiscal deficit plans. In the run up to today's sitting, the coalition government has called for a deficit between 2 and 2.5% - significantly higher than Tria's proposal of no more than 1.9% of GDP (market expectation is also close to 2%). The continued complication has already seen the euro drop against the dollar, with EURUSD briefly breaking below 1.1700 on reports that  today's meeting may be postponed due to the aforementioned proposal differences.
Economic Releases
10.00 EC Consumer confidence
11.00 EC German CPI
13.30 US GDP
14.30 EC ECB's Draghi speaks
15.00 UK BoE Carney speaks